Celebrities
Zayn Malik And Siblings Celebrate Mum Trisha's Birthday In Style
Zayn Malik has been maintaining a low profile but came out in full force to celebrate his mother's birthday in Bradford. The pictures are proof that they had a ball of a time
It's been a while since we've heard about or from Zayn Malik and it appears the singer may be maintaining a low profile. Fans have been waiting to hear some updates from the former One Direction singer however, he has been releasing his collabs such as Trampoline Remix with Shaed and Rumours with Sabrina Claudio. The Pillow Talk singer is all set to release his new single which is titled Flames with Rehab and Jungleboi and fans can hardly wait. Zayn Malik, who is usually an avisd user of social media has also been keeping a low profile on his Instagram account.

We'll have you know that Zayn Malik has actually been spending a lot of time with his family in Bradford and he came together with all his siblings to celebrate their mother, Trisha Malik's birthday. Thanks to Zayn Malik, his mother and three sisters, Safaa Malik, Waliyha Malik and Doniya Malik have also become well known on Instagram. And now, Trisha Malik celebrated her birthday and all her children made sure they were part of the celebrations in their hometown.

Trisha Malik took to her Instagram account and shared pictures and videos from her birthday celebrations which also featured Zayn Malik. In the most recent video shared on her page, Trisha Malik can be seen with her daughter as they dance the night away in celebration of her birthday. "Had such a great day," she captioned the post.


In another post, she can be seen in a blurry picture with
Zayn Malik
in which she is thanking everyone for the birthday love and wishes.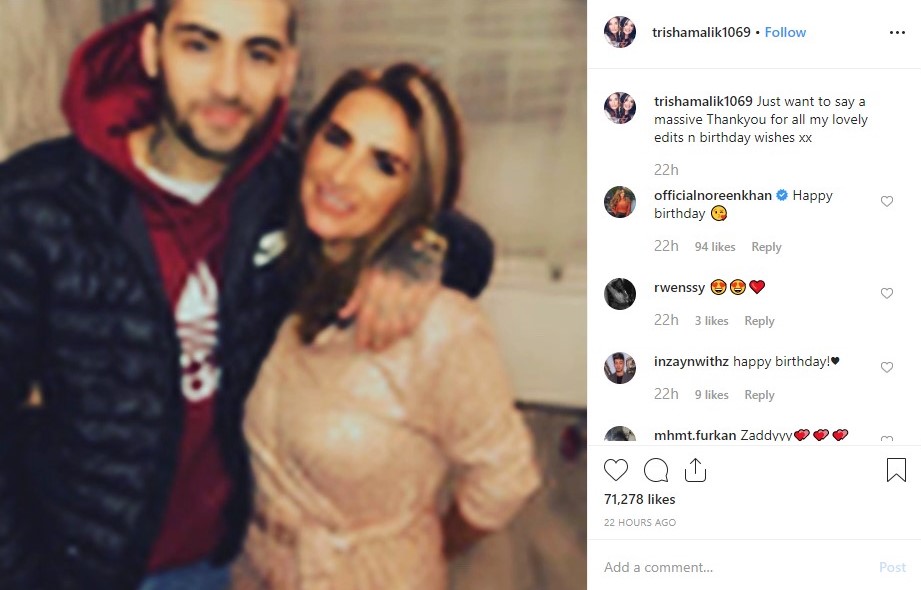 Meanwhile, her daughter Waliyha Malik took to her own account and shared a touching post for her mum on her birthday.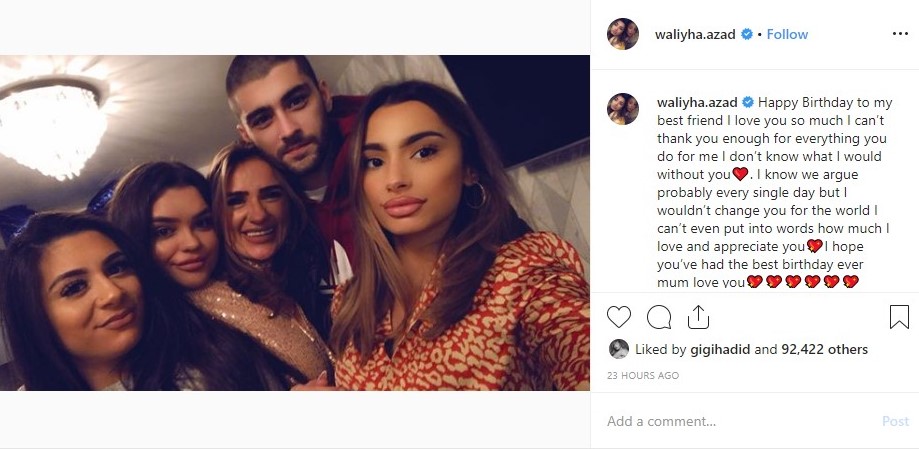 "Happy Birthday to my best friend I love you so much I can't thank you enough for everything you do for me I don't know what I would without you. I know we argue probably every single day but I wouldn't change you for the world I can't even put into words how much I love and appreciate you. I hope you've had the best birthday ever mum love you," she wrote.