Your Seasonal Beauty Must-Haves With Manal Muffin!
Sunday, 16 December 2018
Manal gives us her ultimate skincare routine for the winter
Yes, winter is here (thank god for that!). But that doesn't mean you can get lax about your skincare routine. We turned to beauty influencer Manal Mansoor, better known as Manal Muffin, for her very useful tips. Read on!
Skin
Well, as for us Dubaians as the weather tries hard to change, (okay not to the coolest!), there comes a considerable amount of changes to our skin. Yes, even after all it endured during the humid summers! 
Although skincare trends ride smaller waves in the wonderful world of our beauty essentials, it's actually key in ensuring glowing and healthy makeup looks!
Did you say hydration, nourishment and also lightweight? Sounds perfect to me! The Becca Skin Love Glow Elixir is topping my charts this time. Quick absorbent with ingredients like glow nectar brightening complex, Vitamin E, blueberry and cranberry extracts - it's an absolute bliss for the skin. I use it as my toner and also mix a few drops to my foundation for a flawless dewy makeup look.
Eyes
Let's be real, anything and everything you do with your heart becomes a statement. Going back to y'all's runway looks, it pretty much says the same. Because I am all about the classic vibes, personally for me, it is warm tones and subtle glitter this fall. To achieve that perfectly blended exquisite and heartwarming shade over my eyelids, I am officially in love with the Hudabeauty Topaz obsessions eyeshadow palette!
With its warm orange, deep caramel, and rich brown shades, it is the perfect choice for this season. Just dust the darkest brown onto the corners of your lids, or a pat on some glitter, to take your look from day to night!
And now ladies and ladies (maybe, gentlemen, who knows?!), the creme de la creme of any fall eye look - a stunning, deep mascara. And I happen to have the perfect pick. With just a few swipes, the Marc Jacobs Velvet Noir Mascara adds serious volume to the eyes and drama to the entire look. Just love!
Lips
Think Powerful, think bold and eye catchy - be it deep red tones or hues of maroon with either a satin, matte, glossy finish, they are all in!
The best part is that RIRI who taught us all to keep shining bright like a diamond brings the lip gloss of our dreams with the Fenty Beauty Gloss Bomb Universal Lip Luminizer in Diamond milk. So chances are if you haven't gotten your hands on this one, you are rummaging through your drawers to find that one you used in high school, but seriously if you know Riri, you know the boss lady doesn't let go easy. Even the Stunna Lip Paint in the shade 'Uncensored' by Fenty Beauty makes me wanna keep swapping it each time despite the occasion (guilty of wearing it out at noon - no judgements please!)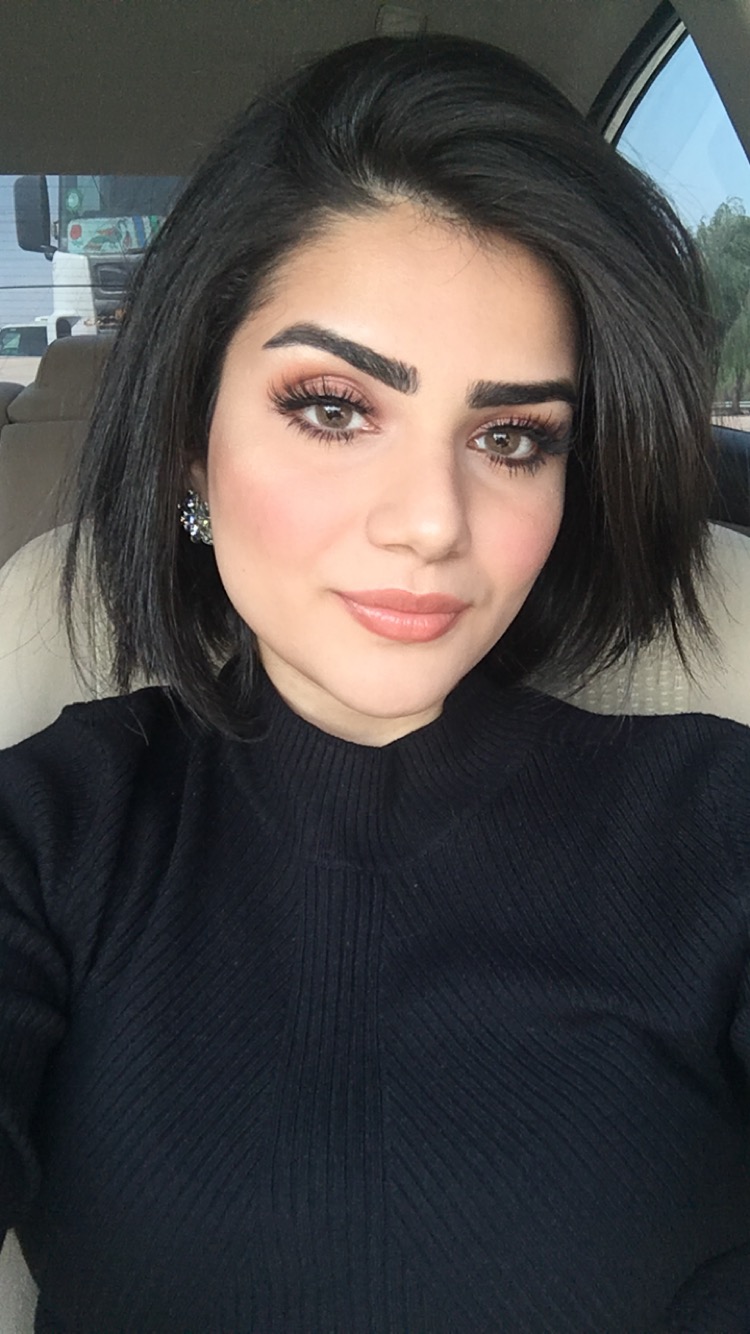 21-year-old Manal aka Manal Muffin, took the plunge into the makeup community, feet first and arms falling, after realising that she was spending too much time watching and enjoying anything makeup - yes, the gazillion tutorials, blogs and magazines. So instead of removing all these distractions, she finally embraced the crazy after attending her idol - Huda Kattan's makeup masterclass.
With the belief that makeup is magic that can transform anyone into another world where each person explores their creativity and features, this ITP Live Influencer with 465k followers on Instagram believes that makeup is for everyone. So, then always ready to try the latest in makeup trends, she brings a trusted and grounded voice to this issue of Masala!
For all the latest Bollywood News and gossip, follow us on Twitter & Instagram, like us on Facebook and subscribe to our channel YouTube. New videos up every day!
Comments