Bollywood News
YES! Varun Dhawan is all set to tie the knot!
Sweethearts Varun Dhawan and Natasha Dalal are all set to tie the knot so gird your loins for one more big fat Bollywood wedding.
If there's anything we love more than big fat weddings, it's big fat Bollywood weddings. Looks like the next big wedding that will flood the airwaves and social media is Varun Dhawan and Natasha Dalal. The two have been steady for a while now and it seems like it's about time that they're going to sign the dotted line. Natasha is a fashion designer and was born on 16th March 1989 in Mumbai and her father, Rajesh Dalal, is a businessman and her mother, Gauri Dalal, is a homemaker. She studied Fashion Design from New York and launched her own label, 'Natasha Dalal' which includes bridals, formal and semi-formal dresses.
Varun Dhawan and Natasha Dalal have been dating for well over five years now and recently in an episode of Koffee with Karan, the actor revealed that he would be tying the knot soon.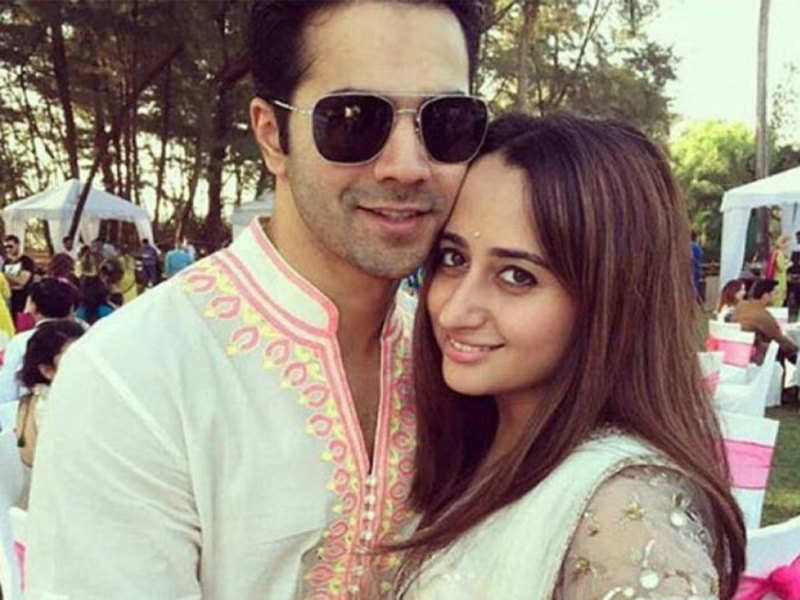 Varun Dhawan with girlfriend, Natasha Dala
It's been a year of celebrations for the Dhawans and Varun's wedding will mark a continuation of it. Dhawans celebrated the birth of Rohit Dhawan's daughter. Sources close to the family revealed that Varun is all set to tie the knot. The pressure to do this comes directly from the highest quarters namely the parents. The source says that Natasha and Varun are 'not yet ready for marriage' but the Dhawans and the Dalals, especially the former, 'are very adamant'.
"The young couple has no choice but to marry," said the source. The wedding is set to happen in the first half of 2019. The Senior Dhawan is supposed to have asked the Junior Dhawan, "Problem kya hai? [what's the problem] You are successful and earning well. What are you waiting for?"
Varun had no reply except to comply.