TV/Streaming Reviews
Ye Dil Mera Episode 18: Amaan Manipulates Aina's Memories
In Ye Dil Mera, Ahad Raza Mir and Sajal Aly's Amaan and Aina continue their honeymoon as Aina's memories begin flooding back and Amaan plays with her sense of sanity
Movie Name

Ye Dil Mera

Director

Aehsun Talish

Actor

Ahad Raza Mir, Sajal Aly

Rating

Rating 3/5 Stars
Ye Dil Mera continues its plow forward, revealing new information with each episode and telling a tale that keeps viewers on the edge of their seat, wondering what will happen next.  Ahad Raza Mir, Sajal Aly and Adnan Siddiqui headline this show with strong supporting actors and brilliant writing by Farhat Ishtiaq.  At present, Aina and Amaan are on their honeymoon, but Aina feels disconcerted with her surroundings and wonders why she feels as though she has been here before.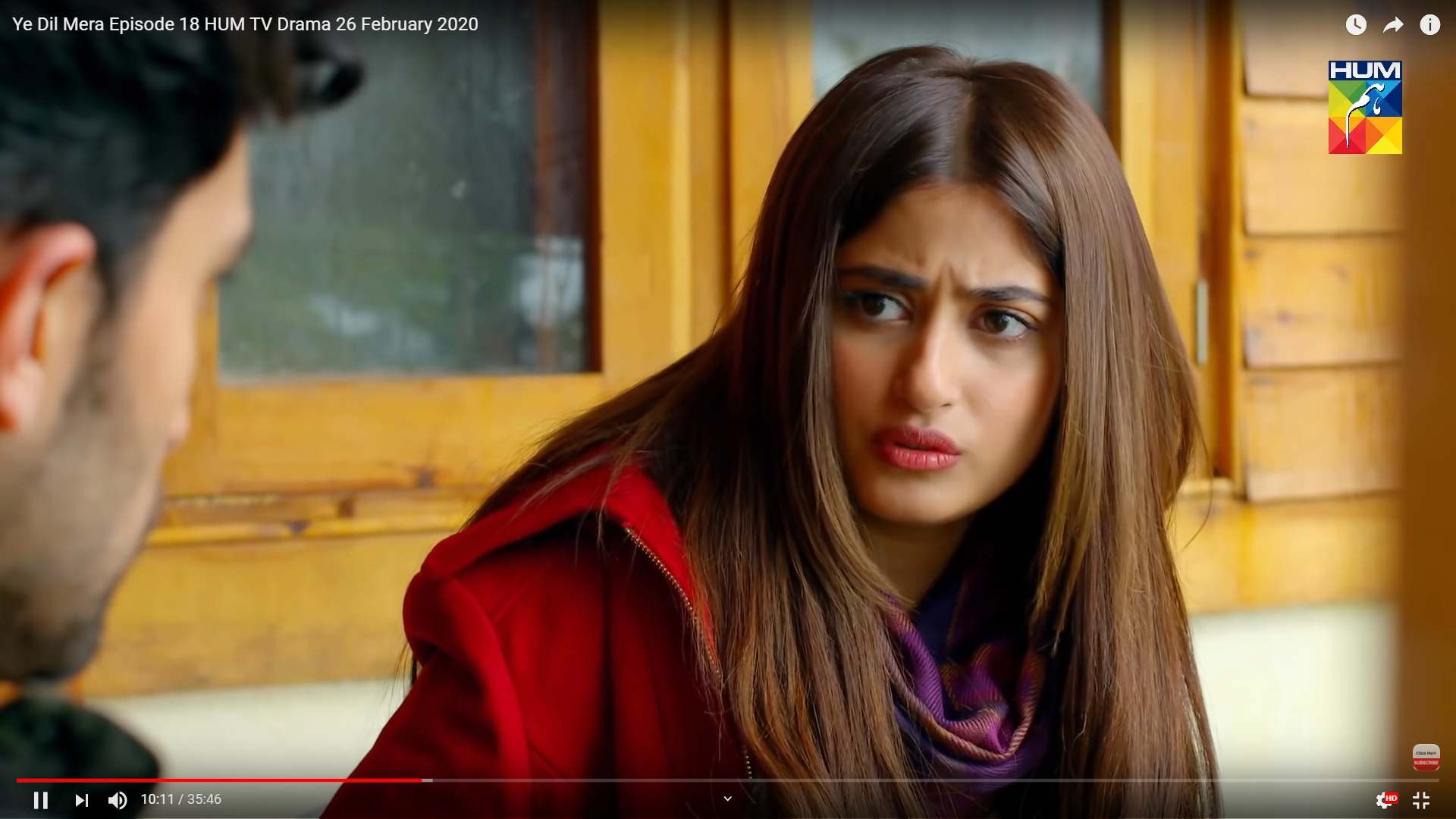 Aina (Sajal Aly) has become uncomfortable in her own skin, unable to understand why she has these vivid, clear memories and voices playing in her head when she has never visited this area before.  Amaan (Ahad Raza Mir) continues to play with her sense of sanity, removing a swing and pretending it was never there when she goes back to find it being one of several instances.  Through the course of their honeymoon, Aina becomes more and more downtrodden and out-of-sorts, unable to understand her own behavior and feelings.  Sajal Aly's performance has really been coming out in the past few episodes.  There's a particularly notable scene when Amaan, yet again, chides Aina, asking her why she's behaving this way and Aina' snaps, shouting that she doesn't know why she's behaving this way and she just does not feel right, expressing her fear that Amaan thinks less of her because of it.  Aina's vulnerability and frustration is depicted perfectly in this scene and it's so wonderfully performed by Sajal.  It's clear that from here on out, Aina's character arc is (hopefully) expected to grow – and one hopes she takes charge of her own life and recognizes Amaan's ulterior motives before it's too late.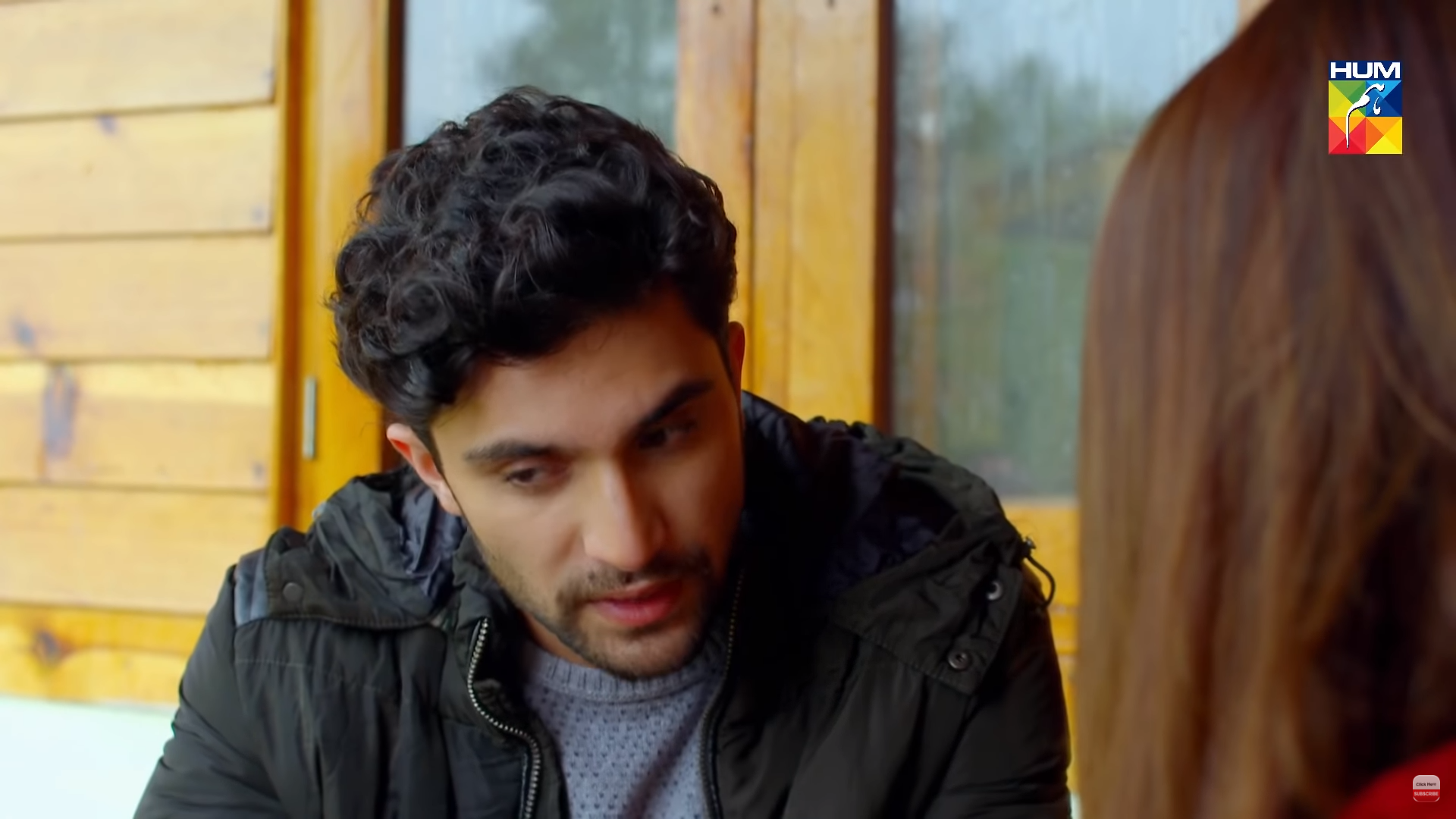 Amaan has become a properly vicious character in this episode.  While up until now, there may have been some confusion as to whether Amaan has real feelings for Aina, this trip has done more than simply revive buried memories for Aina.  It has also cemented Amaan's desire for revenge as he also relives and replays the memories from his and Aina's childhood.  The dark expressions on his face while remembering scenes from his meeting with Farooq (Adnan Siddiqui) in his childhood show that Amaan has never had good vibes towards or from the man, which shows that Amaan was previously acquainted with Farooq.  Ahad Raza Mir is simply brilliant in this role, playing a balancing act between being a caring husband and a mentally unstable man with a desire for revenge with complete conviction.
Brief scenes are also shown with Farooq, Ali Baksh (Paras Masroor) and Saira (Rabia Butt) as Farooq increases security around Saira, making her life a restricted hell in an effort to find the blackmailer.
Zarnish Khan and Mira Sethi are not only beautiful, but just refreshing to watch on-screen and make a pleasant friend duo.  One hopes these two ladies are later given some solid scenes to perform in as the truth continues to unravel itself.  At present, with the exception of the flashback scenes, which come across as an interest part of a puzzle, this latest episode has slowed the pace of the show a bit.  Without any real incidents occurring in the episode, it had a bit of a "filler" feel to it.  That being said, it did offer a few scenes in way of new reveals and, of course, the acting is excellent as always.  Hopefully episode 19 will be more eventful and new pieces of the puzzle will fall into place.
Episode Rating:  3/5