TV/Streaming Reviews
Ye Dil Mera Episode 17: Amaan and Aina's Back Story Is Brought to Light
Ahad Raza Mir and Sajal Aly's "Ye Dil Mera" takes off this week as the two set out on their honeymoon and many details of their childhood are revealed to viewers
Ahad Raza Mir, Sajal Aly and Adnan Siddiqui starrer "Ye Dil Mera" has been grabbing eyeballs not only for the Ahad-Sajal pairing, but also for the brilliant acting from Ahad Raza Mir and the sensitive depiction of mental illness/mental health in the show.  Much of the credit here belongs to Farhat Ishtiaq, who has written a compelling, intriguing story that keeps the viewer wanting more, long after the episode has ended.  While up until now, viewers have seen Amaan using Aina to get back at Farooq, the latest episode gives viewers something different – and something which we have all been waiting to see.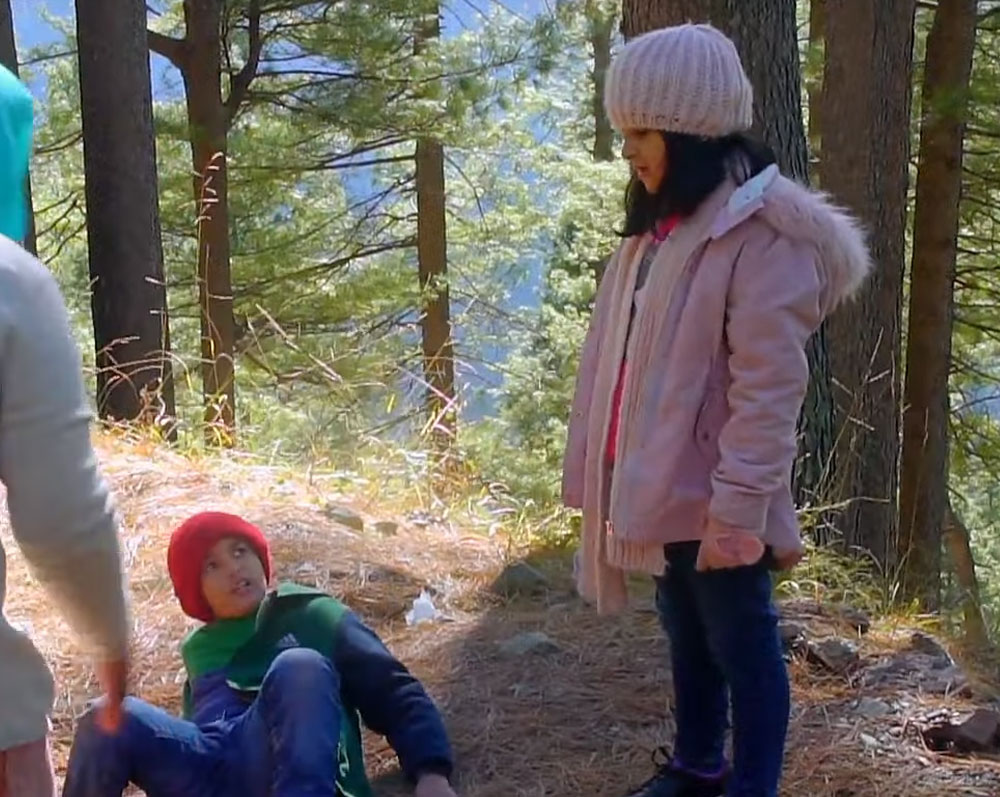 Much of episode 17 focuses on Amaan (Ahad Raza Mir) and Aina's (Sajal Aly) honeymoon.  Amaan seems to be pushing Aina into something – but what?  As Aina grows scared of her surroundings and complains to Amaan of feeling almost haunted, Amaan laughs off her concerns.  While we as viewers recognize that Amaan is up to something, it's difficult to watch Aina in such a vulnerable state without any support.  That being said, Amaan does seem to have a soft spot for Aina somewhere – and this is made clear due to the flashbacks of Amaan and Aina as children.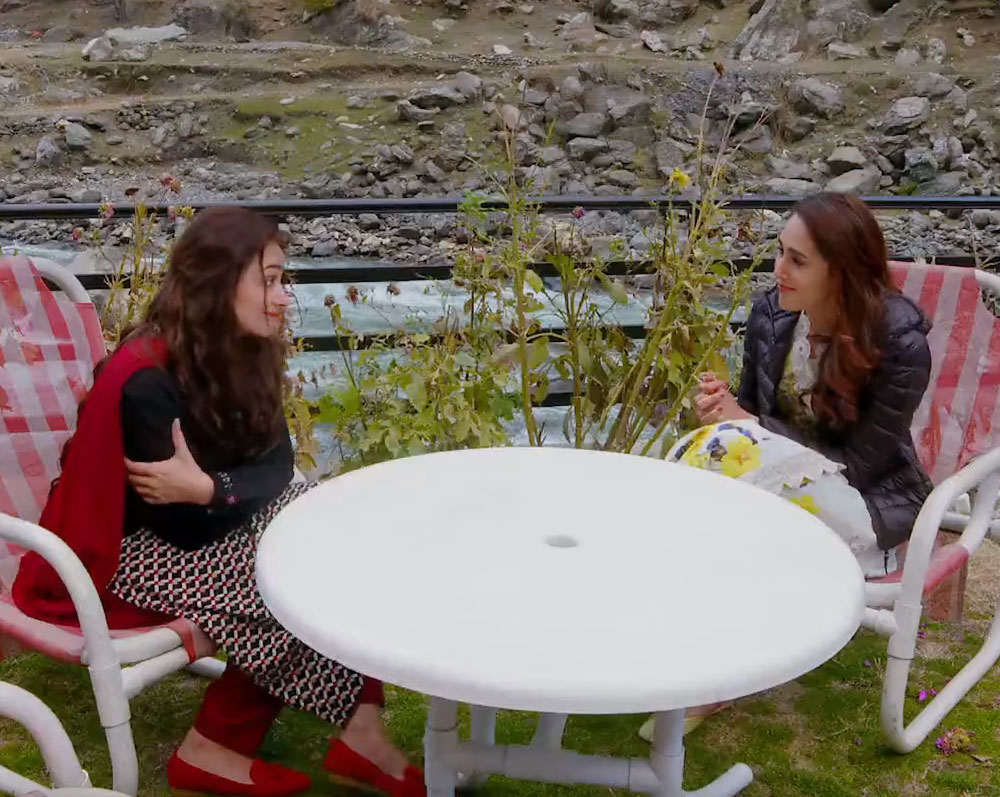 A very important reveal in this episode is that Farooq was once interested in Amaan's mother, Humaira (Zarnish Khan).  Is it possible that he was more than just interested?  In an earlier episode, Amaan's parents are seen speaking about their difficult circumstances and how they had to fight to get married.  While Farooq is seen thinking back to being rejected by Humaira, the details are still not revealed to viewers, but leave enough to draw conclusions.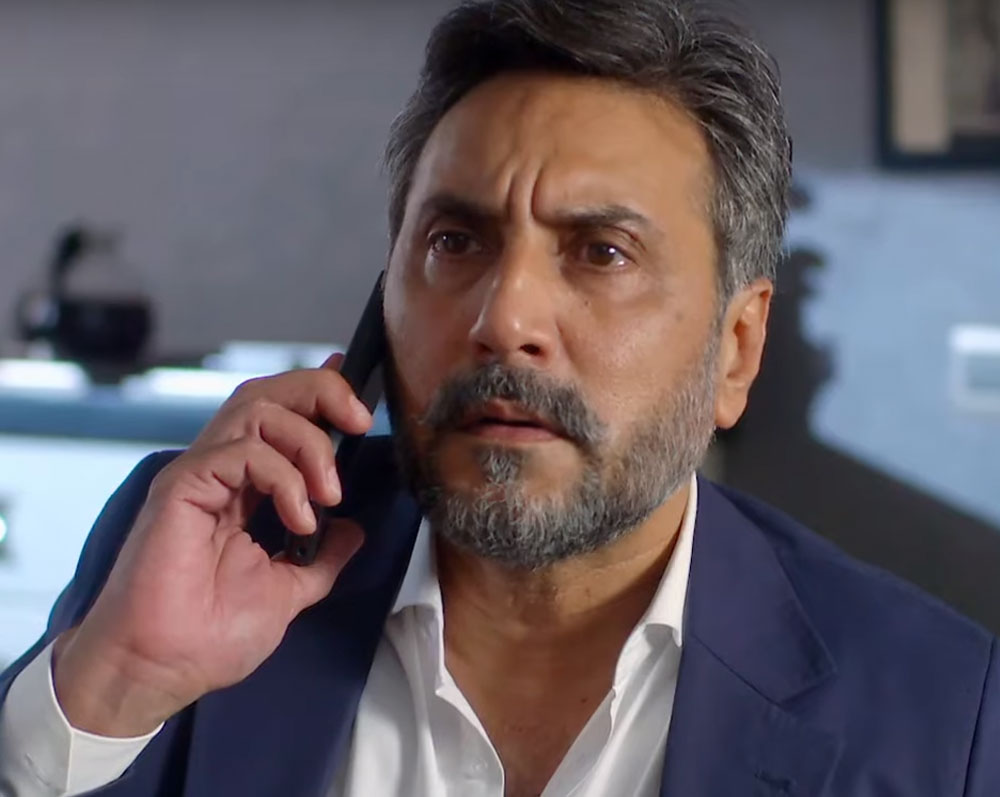 We also get to see Neelofar (Mira Sethi) and Humaira bond in this episode when they meet when Amaan has a small mishap and form a strong friendship.  As both women chit chat, it becomes clear that they both are in love with their husbands.  It must be said that watching Mira Sethi again is like a breath of fresh air.  The girlfriend chemistry between Zarnish and Mira is enjoyable to watch as both are talented and underrated as actors.  Watching Amaan and Aina interact as children only poses the question that to what extent is Amaan willing to go for revenge considering he does have a past bond with Aina as well?
While the show has been an Ahad Raza Mir show for the most part due to his brilliant acting, in this episode, Sajal Aly's performance stands out in her few scenes.  Rattled by her inability to place the memories flooding in, Aina is uncomfortable in her skin and uncomfortable with the strange distance she feels between her and Amaan in this unfamiliar location – and Sajal Aly's entire being presents Aina's emotions, her nervousness, her discomfort so well that it's hard to take your eyes off of her.  Of course, Ahad Raza Mir is as believable as always.  The way he plays Amaan is frightening in a way and, despite being a "bad "character," viewers are also able to sympathize with him.
The preview for the next episode seems to show Amaan almost playing with Aina's mental stability, making her believe that things she saw were not real.  This puts Aina in a really scary place as she is caught between the two men she loves the most – one who is playing with her head for revenge and the other who is willing to lie and destroy everything to keep her from knowing his truth.  One thing is certain – viewers anxiously await each episode for this exciting story.  And hey, even the editing is getting better!