TV/Streaming Reviews
Ye Dil Mera, Episode 15: Aina Begins Noticing Amaan's Unusual Behavior
In Ye Dil Mera, Sajal Aly and Ahad Raza Mir play Aina and Amaan, a newly married couple in love. However, Aina begins to realize that Amaan is not how he initially presented himself
Ye Dil Mera continues to weave an interesting story, one that leaves the viewer wanting more at the end of each episode.  With its latest offering, episode 15, the takeaway boils down to two things – 1)  Amaan is a master manipulator and 2)  Farooq is an incredibly ruthless, disgusting man.  Focusing on Amaan first, Ahad Raza Mir is playing this role to perfection.  It's difficult to pull of a role like this, because Amaan is so complex – but Ahad manages to convey Amaan's thoughts through his mannerisms, his eyes, his smirk and expresses to the viewer exactly what Amaan is thinking/planning without so much as even saying a word.  In a scene between Amaan and his friend Sajid on the phone, Amaan makes it clear that he's out for revenge – the look on Ahad's face seals the deal for viewers that if there were any misconceptions about Amaan's intentions, they are flat-out sinister.  Amaan (Ahad Raza Mir) and Aina's (Sajal Aly) marriage is new and yet Aina continues to feel she doesn't know her new husband as well as she thought. 
What's nice to see in this episode is that Aina finally takes a stand for herself and begins to give it back to Amaan, letting him know that touching her phone is off limits and taunts him for restricting her movements within their home.  Up until now, Sajal Aly has played Aina as a very innocent character and she seemed so infatuated with Amaan that the audience assumed she would be easy prey.  However, it's refreshing to see that Aina has a backbone and is a strong, confident girl – she is her Agha Jaan's daughter, after all, and one hopes she'll be able to fight for herself when the time comes.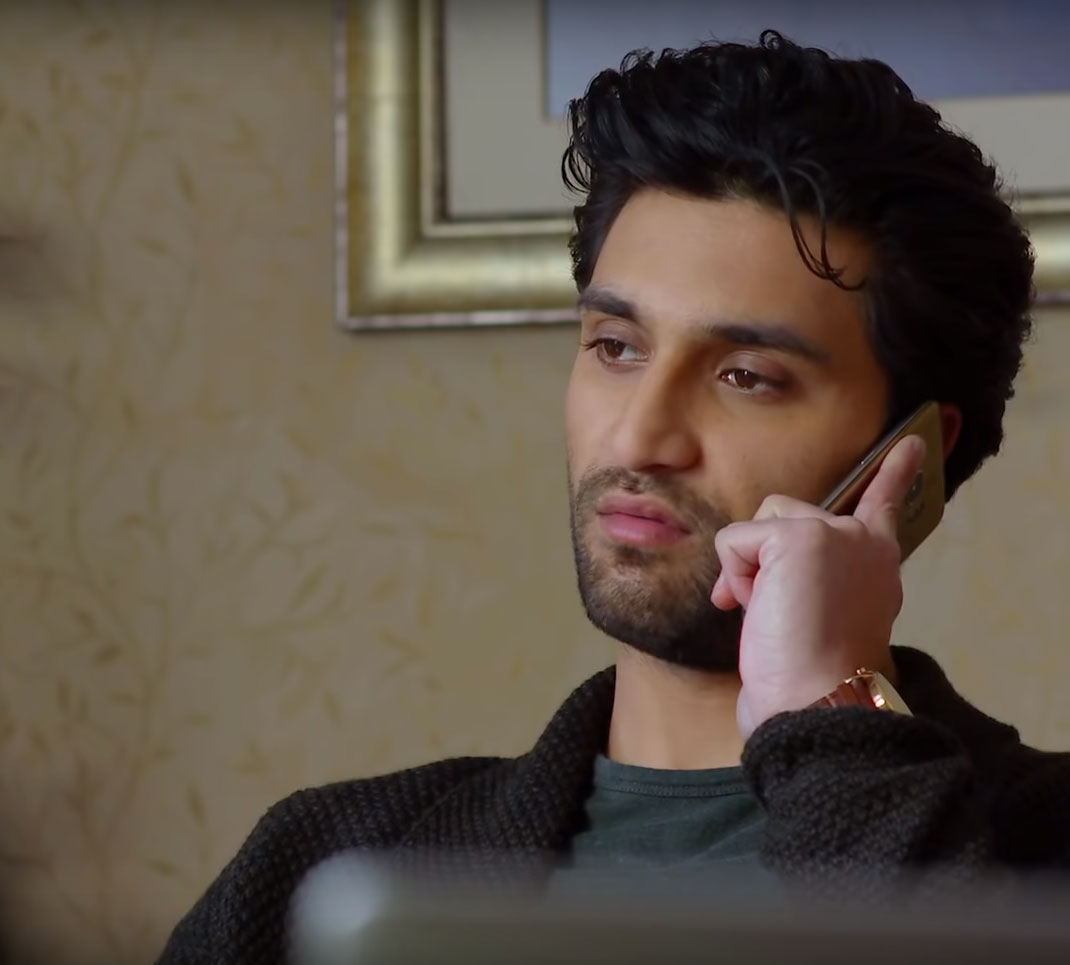 Ahad Raza Mir as Armaan in Ye Dil Mera
Coming to the second point, Farooq (Adnan Siddiqui) has proved himself to be a doting, loving father with intense emotions of care for his daughter.  However, in this episode, Farooq displays to what extent he will go to shelter his daughter from his truth.  When Bua quits in an emotional scene, she makes references to a sin that has been committed and a promise that she made to Aina's mother to protect her.  She also tells Farooq that he does not need to worry as she will keep his secrets.  Farooq may be a lot of things as a character and he may even be loyal to those loyal to him – but apologetic or repenting is not in his dictionary and he dismisses Bua's promise, stating that he's not worried about that. 
Later, when he realizes Farhana is on to him, he hatches a plot to eliminate Farhana from Aina's life by creating a story about Farhana's greed for property.  This simply goes to show that while he may be loving and protective towards Aina, he has also purposely kept her sheltered and in a bubble, controlling who meets her and who she interacts with.  Of course, now Farooq has also begun suspecting Saira (Rabia Butt) – of what, that's not sure.  Infidelity?  Whatever the reason, Amaan warns her that she's being tailed and the two discuss their steps forward.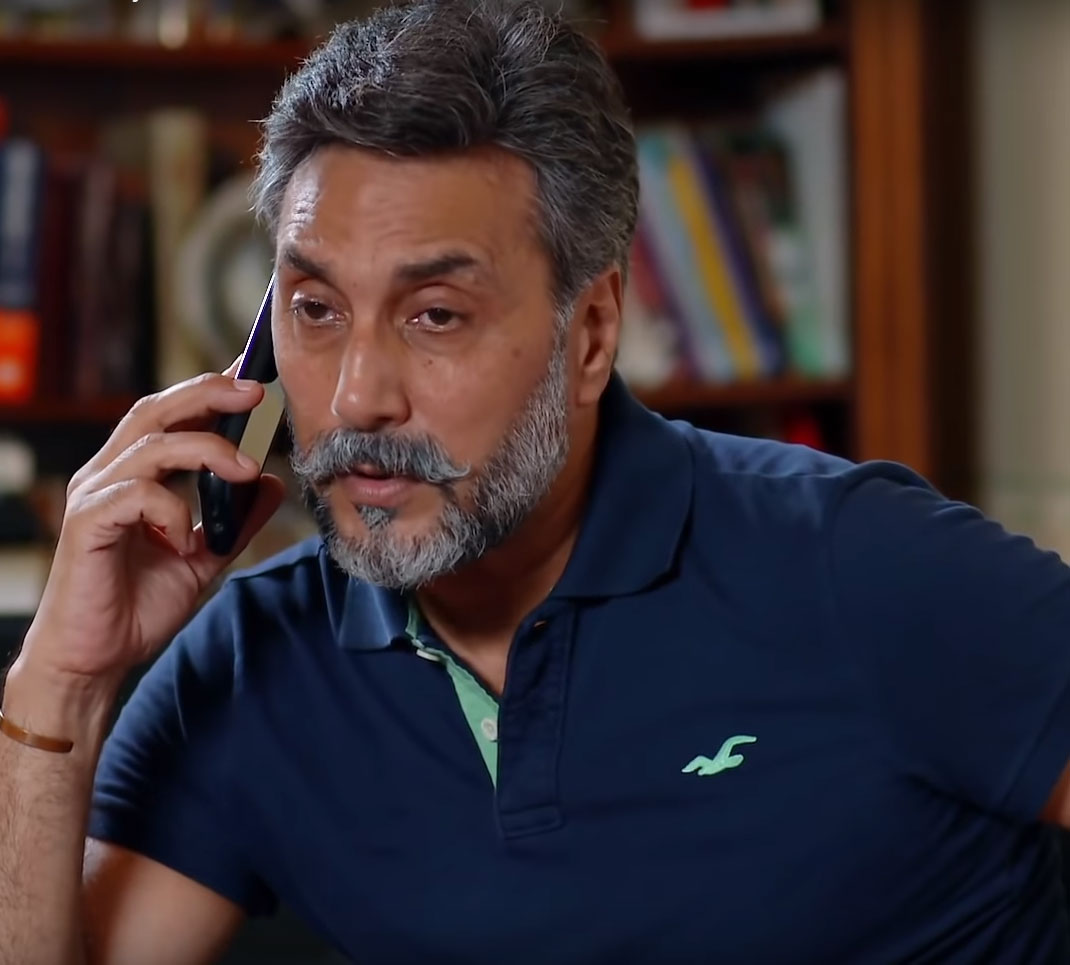 Adnan Siddiqui as Farooq in Ye Dil Mera
Adnan Siddiqui is simply a scene-stealer as Farooq.  Between Ahad Raza Mir's brilliantly manipulative performance as Amaan and Farooq's secretive ruthlessness, this is a story of an innocent girl caught between two clearly unstable men.  And not only are they unstable, but they are both trying to control and mold her life to their liking.  The entire cast of this show deserves credit for making each character stand out through their performance and, as always, Farhat Ishtiaq weaves magic with her writing.  The next episode will be one to look forward to.