TV/Streaming Reviews
Ye Dil Mera Episode 11 Review and Recap: The Truth Reveals!
Ye Dil Mera episode 11 just aired recently and check out our review and recap below and share what you thought of it
This week in Ye Dil Mera, all my fears have been proven correct. This tv show, starring Sajal Ali, Ahad Raza Mir and Adnan Siddiqui, has turned into a massive mystery thriller and it's actually better than all the tv shows combined on Pakistani tv right now. Written by Farhat Ishtiaq and directed by Ahsan Talish, the show follows the love story of two young adults who are dealing with past demons.
Warning: spoilers ahead
This week's big plot twist shows us how Aina (Sajal Aly)'s father Farooq (Adnan Siddiqui) and his henchman Ali Bakhsh (Paras Masroor) have killed Aman's parents when they were traveling for a picnic. In the past couple of episodes we had been looking at Aman's life in small flashbacks but in this episode we finally found out what actually happened. In the previous episodes, we saw Amaan being really sweet to Aina but suddenly stepping away from her violently. Aina insists on staying with Aman and Aman finally gives in.
Ahad Raza Mir displays various shades in his character as he keeps up a facade in front of Aina's family. He was witness to Aman's parents' murder and knows that Farooq is the killer but keeps quiet about this in front of Aina and his family. Adnan Siddiqui also has various faces in the episode and he delivers this adeptly. It appears as if Nargis Bua (Naima Khan) is also hiding something.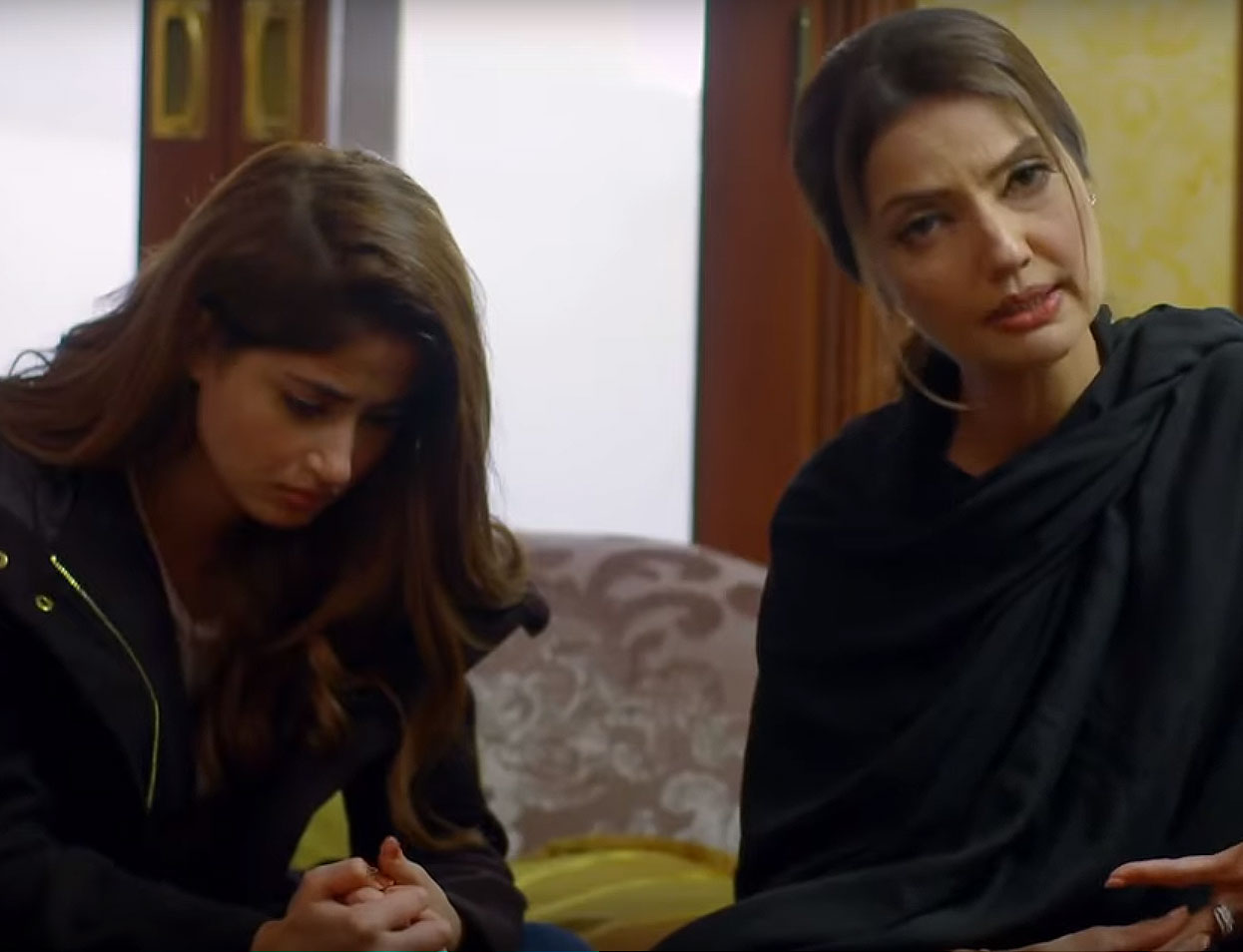 When Farhana, Aina's mother's sister, who has returned from US to attend Aina and Aman's wedding, asks Bua about her sister's death, we see that Bua has also a lot to hide. Farooq is also very defensive about this because he walks in on their conversation.
That's a shady, shady man who's done something evil to his wife. This much is clear.
The episode ends with Farooq finding out that his wife (Rabia Butt) had been meeting someone in a 'restaurant'. She had been meeting Aman who tells her that Farooq has had various marriages. Farooq is now a supervillain and Aman will be the one to expose him. How he does that will be revealed in the next couple of episodes and we can definitely say that we are hooked to this!