Celebrities
Yasir Hussain and Iqra Aziz Engagement: Twitter Reacts to the Surprise Proposal at Lux Style Awards 2019
Yasir Hussain and Iqra Aziz had a special surprise for everyone at the Lux Style Awards 2019: the actor proposed and Iqra said yes! See how Twitter reacted to the news
Pakistani actor Yasir Hussain proposed to actress Iqra Aziz during the star-studded 18th Lux Style Awards ceremony held on Sunday, 7th July, in Karachi. Yasir got down on one knee and presented an engagement ring to Iqra, and she responded to the gesture with a yes, with the crowds cheering them on. The news of their proposal and its video went viral on social media, and people who love or hate the two stars have been commenting on this new development in their lives and the very public declaration of their love.
Netizens have been using the hashtags #iqrayasir and #yasiriqra to share their reactions to the news. Responses to the public engagement have been pretty mixed, with social media users either coming out in full support or criticizing the occasion as a "stunt." Yasir and Iqra's public displays of affection also received a ton of buzz, some good, some bad. Check out some of the online reactions below:
Quite a few users weren't thrilled about the proposal: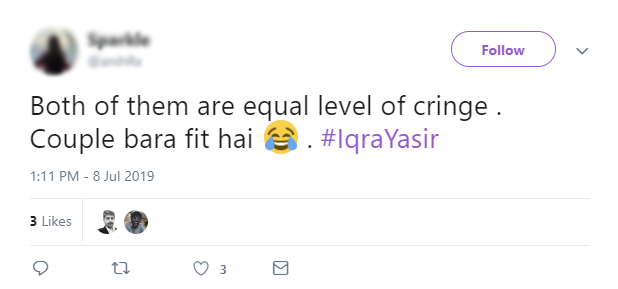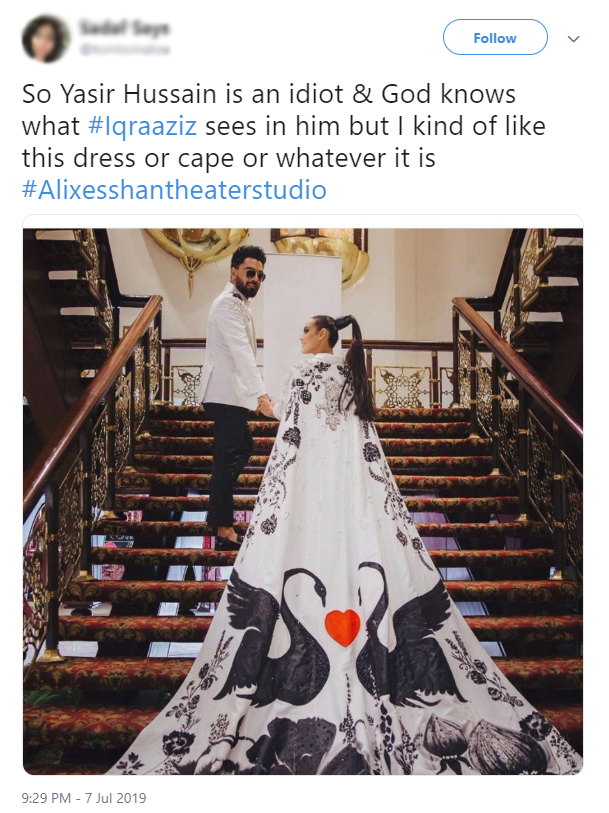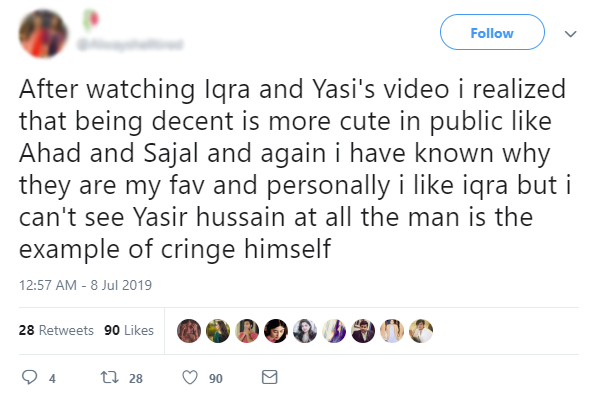 But others defended the public display of affection that followed the proposal which had angered some people on Twitter: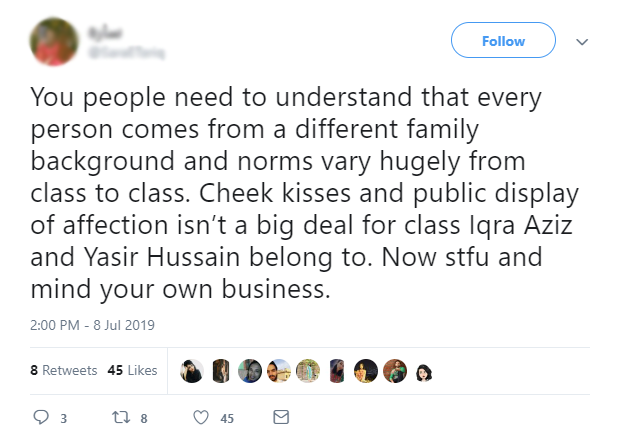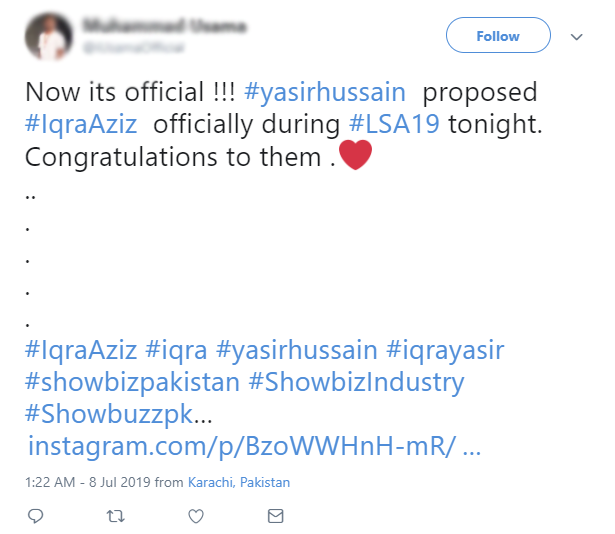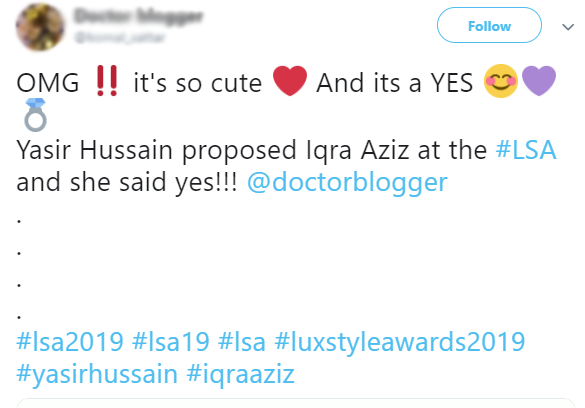 Iqra Aziz, who was the lead in the hit drama series Suno Chanda, bagged two awards at the LSA and thanked "her love who was preparing for his segment backstage". Yasir and Iqra have been dating for some time and while they never openly confirmed their relationship, the actors never shied away from sharing posts of themselves to their social media pages for fans to see. On his official Instagram account, Yasir occasionally posts candid shots of himself with Iqra, often leading to their devoted fans leaving supportive comments for their favourite celebrity couple. The two love birds also celebrated their birthday together this year with close friends Feroze Khan, Asad Siddiqui, Asim Azhar, Zara Noor Abbas, Zaid Ali and others.