TV/Streaming Reviews
With Paatal Lok The Standards Of Indian Streaming Content Reach a New Height
Amazon Prime's latest Indian show Paatal Lok is the gripping tale of violence, lies and conspiracy
Rating

Rating 4.5/5 Stars
At the onslaught, "Paatal Lok" is reminiscent of past shows like Amazon Prime's "Mirzapur" or "Delhi Crime" and "Sacred Games" on Netflix with a downtrodden cop and his partner as the leads, an influential journalist working to unravel a murderous plot and wayward politicians seeking to control the media.  However, as the show gains momentum towards the end of episode 1, the viewer is catapulted into the dark, murky world of law enforcement, media politics, and government corruption – and how these three branches are interconnected.  The story begins with a black-and-white attitude towards its main characters, but over the course of its 9-episode run, it forces viewers to look deep into the issues within society and how smaller problems create larger ones.
"Paatal Lok" begins with an assassination attempt on Sanjeev Mehra (Neeraj Kabi), a journalist on prime time television.  As Hathiram Chaudhary (Jaideep Ahlawat), a downtrodden, routine-following cop is put in charge of the investigation, the case of a lifetime, he discovers that things are not what they seem.  The case leads him down a path that changes his understanding of the world around him, a path where he unravels mysteries surrounding the four main suspects.
A hammer-wielding "villain," Hathora Tyagi comes with a rap sheet that includes 45 murders.  But Tyagi isn't a black character – not entirely.  He has a soft spot for dogs, a trait that makes him a "good man" in Masterji's eyes.  This trait ironically ties him to another dog-lover, Dolly Mehra, Sanjeev Mehra's wife.  And while these characters are unrelated, this connection binds them in a way that ultimately has greater meaning.  Kabir M and Tope Singh also make for strong characters with tragic backgrounds.  "Cheeni" is a character that manages to make her mark, one not only with a tragic past but also a character struggling with sexual identity and acceptance.
What sets "Paatal Lok" apart is its refreshingly different, clear-cut presentation while staying true to its gritty, dark tale.  It does not reduce itself to predictability or resort to tactless clichés that force the audience to suspend their understanding of reality.  At a point, when the "Masterji" character is introduced, one is overcome with the thought of "Oh no, here we go down the Sacred Games path."  Fortunately, the show keeps the narrative straight-forward.  Each character comes with a past, their own share of baggage and while their past is not written in a way to write off their bad behaviour, it provides insight into the psyche of these characters.  Whether it be discrimination towards lower caste Hindus, race-based stereotyping, Islamophobia, child abuse, rape or beef-related lynching, this is a show that takes the time to cast light on social issues that exist within the country.
"Paatal Lok" does not shy away from the grime, the heaviness or the darkness of its world, rather, it has constructed a world entirely around that darkness.  Violence is presented graphically in a way that is difficult to watch but jolting in its realism and unapologetic nature.

The Performances
Jaideep Ahlawat is a star, carrying much of the burden of the show on his own two shoulders.  Hathiram, despite being a cop, is not presented as a superhero or a corrupt man filling his pockets. He's a man simply working to get by until he's handed a life-changing career, a chance to work his way up.  He's given the opportunity to prove something not only to himself but also to his wife (Gul Panag) and son, Sidharth.  Hathiram is further given layers as a character as his relationship with Sidharth is revealed to be in shambles as Sidharth falls in with the wrong crowd.  Ahluwat's chemistry with co-star Gul Panag, who performs well, comes across as natural and relatable.  Ahlawat plays this role with an earnestness that makes Hathiram lovable despite his problematic behaviour and many flaws, catapulting Ahlawat into a league of his own, giving one of the best performances seen in an Indian television show.
Hathiram is given support in Imran Ansari (Ishwak Singh), his partner on the force.  Ansari is a stand-up, confident man with great ambitions, but finds that his background and religion are still a cause for discrimination against him. Ishwar Singh is more than impressive in this role, a role that does not demand histrionics, rather, he's a reserved yet enthusiastic member of the force with dreams of achieving something bigger in life – and Singh plays this character in a way that instantly makes him root-worthy.
Neeraj Kabi as Sanjeev Mehra is captivating, giving a strong portrayal of a media personality tethering the line between his professional integrity and his desire for career progression.  Swastika Mukherjee stands out in her role as Dolly Mehra, a woman working through anxiety while struggling to hold her marriage together.
Abhishek Banerjee deserves recognition for his quiet, angry portrayal of Hathora Tyagi.  Tyagi is a criminal, murderous character but is not a loud one. With few spoken dialogues, Banerjee shows that silence and expressions can be just as effective in character expression as vocals.  Mairembam Ronaldo Singh as "Cheeni," Jagjeet Sandhu as Tope Singh and Asif Khan as Kabir M. also give commendable performances worthy of praise.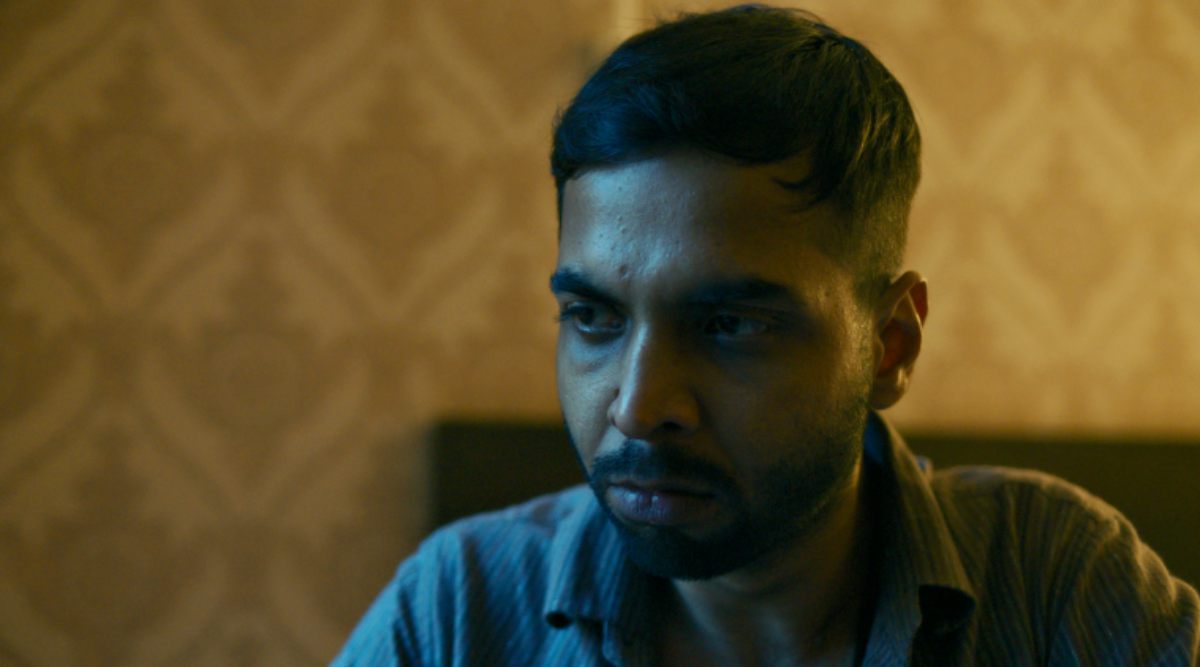 Abhishek Bannerjee in Paatal Lok
"Paatal Lok" has been produced by Anushka Sharma, a brave decision given the daring, controversially honest content depicted in this series. Sudip Sharma, who wrote and created the show, has previously written films like NH10, Udta Punjab and Sonchirya.  Like his past works, Sharma efficiently brings together characters from different backgrounds and weaves a tale where their interactions meld seamlessly.  Director Avinash Arun brings the vision of the team to life and presents a show that has set higher standards for Indian television.

Parting Thoughts
"Paatal Lok" is a show that ultimately depicts how its characters embark on their personal, difficult journeys to achieve their goals – but these journeys do not guarantee happy endings.  The bottom line is, aren't human beings simply victims of their circumstances, byproducts of their upbringing?  And if that's the case, is any individual truly "bad"?  "Paatal Lok" doesn't seek to answer this question, but it does leave the viewer with a lot to think about.