Bollywood News
Why 51-Year-Old Milind Soman's Relationship with an 18-Year-Old SHOCKED Twitter
The model-actor and his latest girlfriend trended on social media
When Milind Soman was 34 years old and no longer was a supermodel, his present girlfriend Ankita Konwar born. Today Milind is 51 years of age and his girlfriend is all of 18. This is the exact reason why he trended all day yesterday on Twitter with many calling him "a creep" because of the huge age difference between the couple.
There are many people, including journalists and feminists, who congratulated the couple. A journalist also hinted at his "capability" after learning the news. Many also said that he is within his rights to date a young woman and he is not breaking any law in India as well as abroad.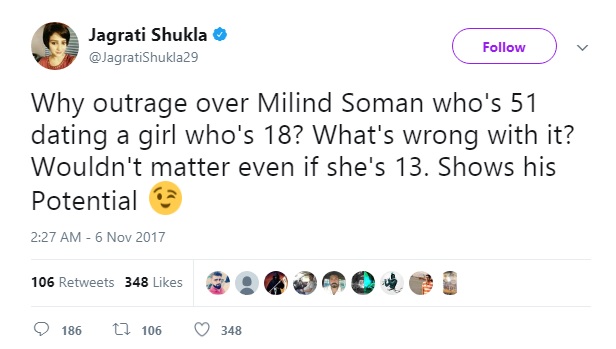 He is currently the only celebrity whose girlfriend is so young, the other celeb being Kabir Bedi, whose wife Parveen is 23 years younger to him.
In the past, many celebrities in Bollywood have married partners who are much younger than them including Dilip Kumar-Saira Banu, Dharmendra-Hema Malini, Saif Ali Khan-Kareena Kapoor Khan etc. HERE is a full list of them.
In Hollywood too, a 40-year-old age difference is not rare with Playboy owner Hugh Hefner headlining the list. HERE is the list of Hollywood stars with huge age difference. Milind Soman and Ankita Konwar's age difference has no parallel in India, they are a record and only beats Hollywood by eight years. Yes, because the highest recorded age difference is 42 years between Dick Van Dyke and Arlene Silver. They are married with four children.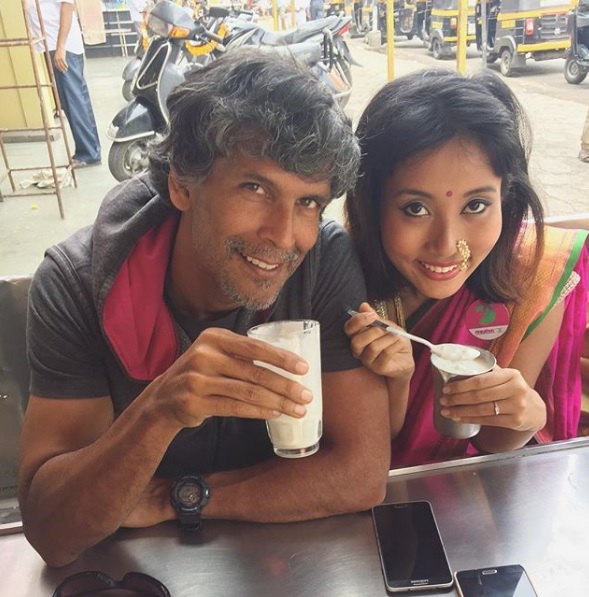 So, we are no one to judge Milind because as of 2017, he is not breaking a law. But if we look back, this is where we get into the grey area. The legal age of consent for an adult to get into a sexual relationship is 18 (eighteen) years in India. If you have engaged in a sexual relationship with anybody prior that age, then you are guilty of rape and other stringent sections under the POSCO (Protection of Children Against Sexual Offences) Act that was passed in 2012.  The POSCO law specifies that anybody under the age of 18 is not capable of providing consent for a sexual relationship. If anybody engages in a sexual encounter with a person below the age of 18 years then it will be considered as rape and such act is punishable with a jail term. One of the vital points in this law is that there needs to be proof that there has been a sexual encounter between the two. This is true that the draft POSCO bill and Act clearly states in no uncertain terms that a minor is incapable of providing any kind of consent and holds the major responsible for rape if he/she engages in a sexual encounter. Rape is an extreme act of crime. What we are talking about here is: At the age of 17, a girl is technically a minor and her consent is technically non admissible.
Though the Act specifies that the minor is not capable of any kind of consent, it doesn't go into the grey area where one establishes a relationship with a minor that is non-sexual in nature. Technically speaking, as per law, if you are in a relationship with a minor without any sexual contact then there is nothing illegal about it. This is how we are defining their relationship because this is the only way to define it right now. This is also where the grey area in Milind Soman's relationship is. They started dating when Ankita was a minor. He admitted that Ankita became his girlfriend when she was all of 17 years old. HERE is the article that says that they came in contact in 2015 (when she was 16 years old) and they were in a relationship since 2016 (when she was 17 years old). As per the law, if there has been a sexual encounter between the two, before Ankita's 18th birthday then it is a clear case of rape. This is what the law says. But this might not be the case here.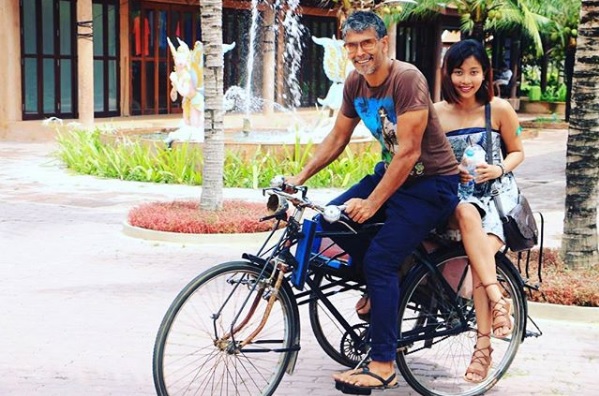 It is quite possible that the relationship was purely platonic before 2017 or AFTER Ankita's 18th birthday. Ideally, instead of uploading her pictures on social media, Milind Soman should have asked the girl to back off because she was a minor. Simply because at that precise point -- in October 2016 -- her consent was no consent.
Here is the grey area and here is where Milind Soman needs to clarify because he is a celebrity. Let's hope we will soon get him on record to talk about this area because he is celebrity and many people follow him. One more thing is at play here as it is in any relationship, it is called 'Balance of Power'. Milind Soman is a huge celebrity and his girlfriend is an air-hostess who has just started off. Let's not even discuss that here.
Is there an imbalance here too?