Bollywood News
Who's the New Love in Nana Patekar's Life?
Err...it is someone who is rather young!
After playing the unforgiving, trigger-happy cop in a lot of films and the lovable gentrified gangster in Welcome, Nana Patekar is back in action once again, albeit with a much gentler persona of a writer who is smitten with another man's wife!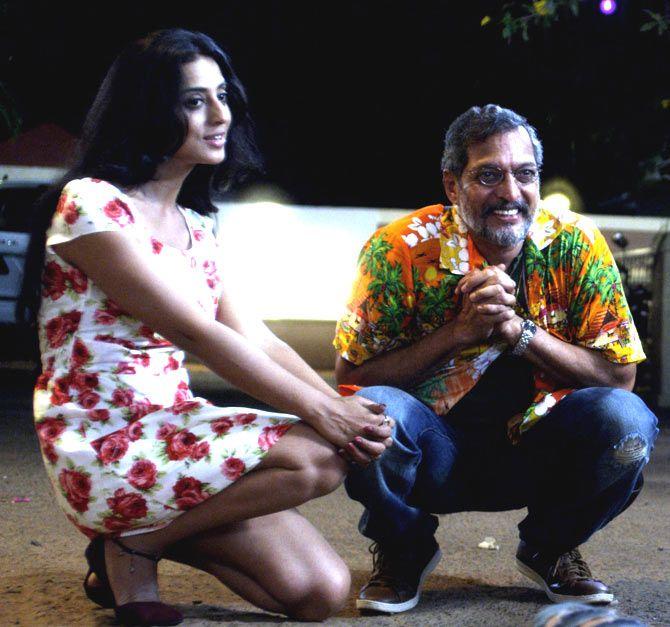 Actress Mahie Gill plays her part as the nubile, young wife who serves as Nana Patekar's inspiratiuon in Sudhanshu Jha's latest film Wedding Anniversary.
A report earlier in Indianrxpress.com said that the film's story is about a couple's (played by Priyanshu Chatterjee and Mahie Gill) plan to celebrate their first wedding anniversary in Goa. The story takes a hilarious turn when Mahie arrives in Goa before her husband, and Nana (playing an old eccentric writer) barges into her room late at night. Jha added that, even though there's is no love angle between Nana and Mahie, but, Mahie lands up becoming Nana's inspiration. 
Readers may also recall that Sudhsnshu Jha of Eik Dasttak and Prem Mayee fame works as the Commissioner of the Income Tax department of Goa. The film too was shot entirely in Goa.