Bollywood News
When Salman Khan BURNT His Father's Salary – Blast From the Past
Interesting nuggets from Salman Khan's life has been revealed in a new book Khantastic: The Untold Story of Bollywood's Trio that looks at the impact that the three Khans – Salman, Shah Rukh and Aamir have had on Bollywood and India at large
Salman Khan is one of the biggest movie stars India has ever seen. His stardom is unmatched and nearly three decades after he made his debut, he holds a special place in the heart of his fans. Regardless of the controversies he has been involved in, Salman continues to be at the top of his game. A recent book Khantastic: The Untold Story of Bollywood's Trio by Sanjukta Nandy looks at the Khan phenomenon in a very different light. Digging out details, hitherto unknown, from the lives of the three Khans – Shah Rukh, Salman and Aamir, the book charts their journey and reveals interesting nuggets you may have never heard of. Here are 8 things about Salman that may surprise and even shock you!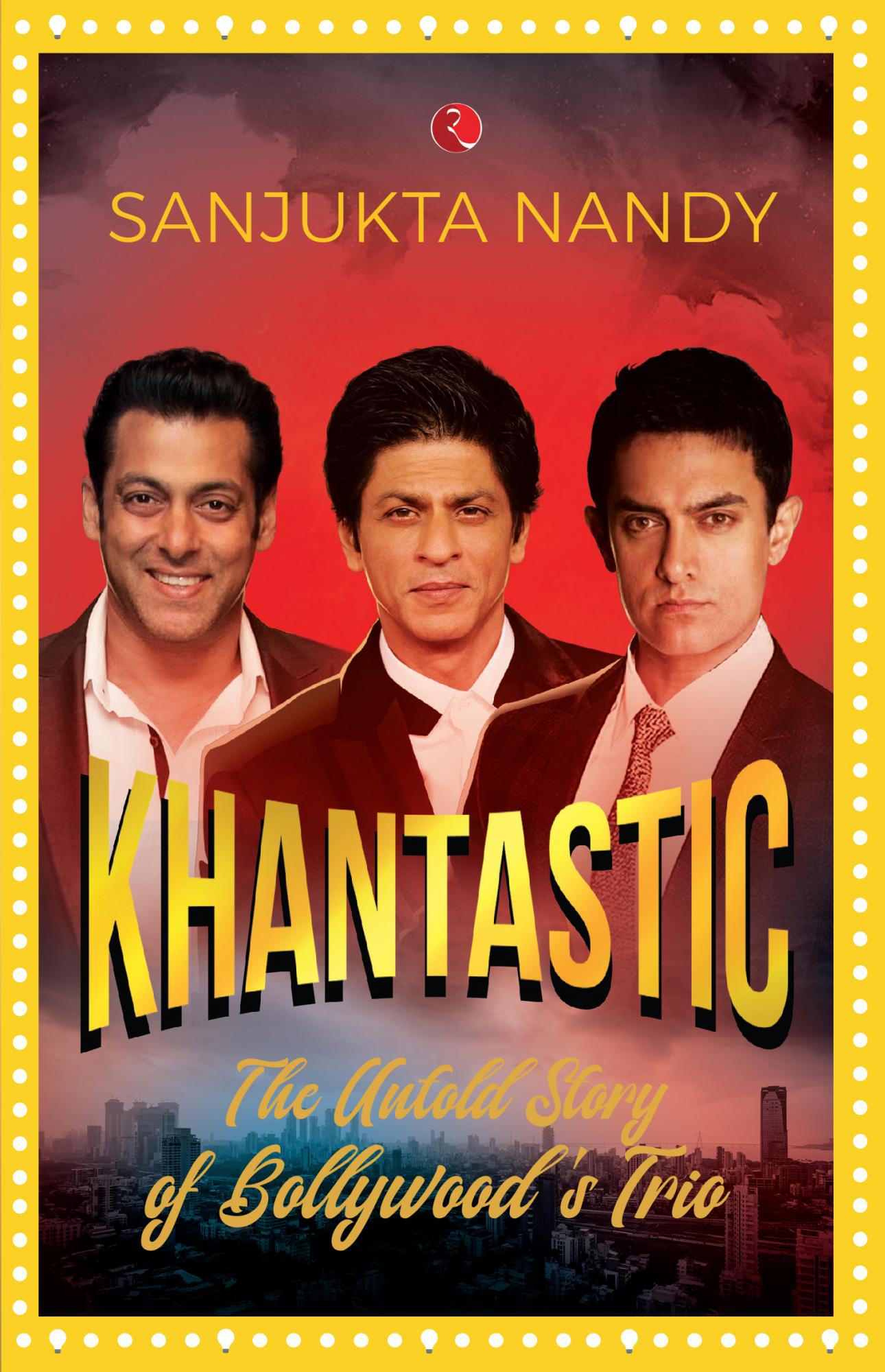 SALMAN KHAN
Birth date: December 27, 1965
Salman was very mischievous. One Diwali night, Salman and his siblings rolled up paper and set it on fire, imagining it to be crackers. When they ran out of paper, Salman rushed to his father's drawer and got a bundle of notes which the thrilled kids set on fire. The bundle was his father's entire salary of INR 750.
Salman seriously considered becoming a cricketer and even undertook a few classes from Salim Durani. But the early morning classes got to him and he dropped out.
He tried his hand at modelling and got a campaign too. One of his co-models was Ayesha Shroff, who later married his childhood idol Jackie Shroff.
Salman was initially rejected for his role as Prem in Maine Pyar Kiya. But that didn't deter him and he recommended his friends for the role, a gesture that greatly impressed director Sooraj Barjatya who eventually decided to give him a break.
One of Salman's earliest girlfriends was Shaheen, granddaughter of yesteryears actor Ashok Kumar and Saira Banu's niece. Shaheen incidentally is the aunt of Kiara Advani. Shaheen and Salman split when Sangeeta Bijlani entered his life.
"Shah Rukh and I will never patch up.' So said Salman in an interview to a tabloid in 2008 after their famous fight. 'I am not going to deny that there are issues between us. I am a primitive man, born in today's time. I can't fake anything. If there is a problem, I am not going to deny it. We have had problems before, but this time, I don't think we can sort them out. We cannot be friends again. I think it is better to declare that, rather than put on a fake facade of being friends, backbiting each other,' added the outspoken Khan. But thankfully, the  war did not last long and a couple of years later, the two Khans had a heart to heart talk and sorted out their differences. They continue to be great friends.
Salman had once said, 'If I had done Baazigar, then there would be no Mannat (Shah Rukh's house) standing on Bandstand today.'
The Sultan actor shares a deep bond with Aamir too. Once he made a painting for Aamir who was deeply touched. The Dangal star, on the other hand, is quite shy in real life, but he admits he likes dancing to Salman's 'Dhinka chika, Dhinka chika' once in a while. The duo even used to go on autorickshaw rides together. Unfortunately,  Aamir never carried money and hence, Salman ended up paying every time. Aamir specially remembers one such ride when they were drunk and as usual Salman paid for the ride!
To find out secrets from Shah Rukh Khan's life, click HERE
To find out secrets from Aamir Khan's life, click HERE