When Rekha's Husband Hung Himself by her Dupatta – Blast From the Past
By Subhash K Jha Sunday, 15 September 2019
Looking back at the time when a young industrialist, Mukesh Aggarwal, took his own life after his marriage to Rekha ended…
Everyone remembers Rekha's most celebrated relationship with Bollywood's biggest star. No one cares to recall that she was once married, yes actually married officially, to a rich businessman named Mukesh Aggarwal. We  don't know why she married him. We don't know how he came to know  her. The year was 1990 and Rekha was doing everything possible to get over her broken heart. Marriage was just one among her many diversions. She met the besotted Mukesh at a party and  allowed him to flirt with her. She played the unobtainable Diva who allowed this besotted young Romeo (much younger than she) to woo and win her.
We don't know how one  thing led to another. But when Mukesh, the scion of a rich Delhi industrialist's family (love, you see, always comes with a big bulky bank balance) proposed to her, Rekha said yes.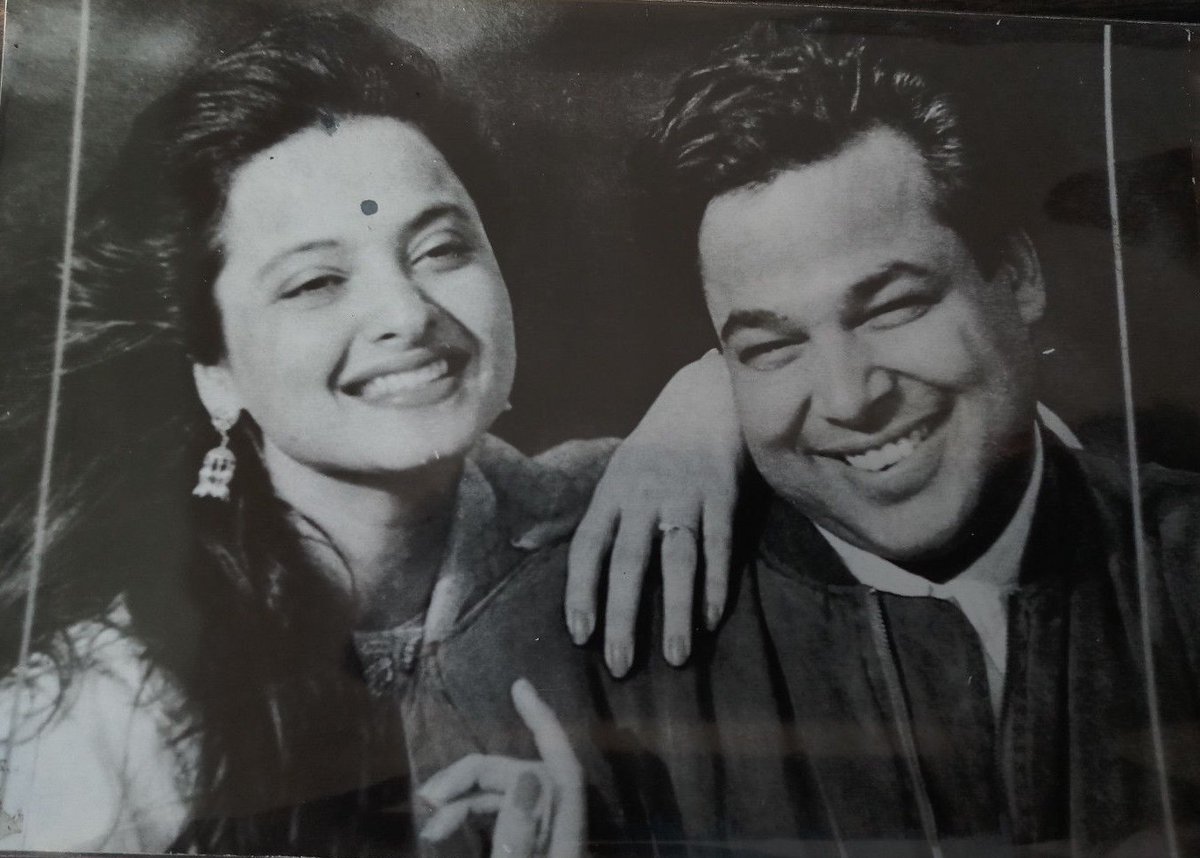 Rekha and Mukesh Agarwal
The marriage was a fiasco from Day 1. Says an actress-friend  of  Rekha, "They had nothing in  common, absolutely nothing.  She  could've married any fan on Facebook if it had happened now. Being married to a fan is never a good thing. It had to end in disaster."
Barely a year later when Rekha was out of the country, Mukesh killed himself. He hung himself with a duppatta owned  by Rekha which she must have left behind when she quit the marriage with Mukesh.
To this day  Rekha is blamed  for  her  husband's suicide. But  it must be said  in  her defence that  the marriage ended  within weeks of  the wedding. And Mukesh  took his life after she left him. But could his death have been caused by the cold treatment she  gave him once she realized the marriage  was  not working? And his hanging with her dupatta cannot be seen as a random action of a suicidal man.
Mukesh Aggarwal  could have used  a rope or a bedsheet. Why did he seek out his estranged  wife's dupatta  to end his life?
For all the latest Bollywood News and gossip, follow us on Twitter & Instagram, like us on Facebook and subscribe to our channel YouTube. New videos up every day!
Comments