Features
When Maine Pyaar Kiya Actress Bhagyashree Lashed out at the Barjatya's
She got her big break with Rajshri Productions' Maine Pyaar Kiya. But the actress was less than pleased with the Barjatyas who made her a star. Find out why
The pretty doe-eyed Bhagyashree came across exactly like the characters she portrayed on screen in her short career – cute, docile and shy. But the Maine Pyaar Kiya actress had another side to her as well where she never hesitated to call a spade a spade. Just before the Barjatyas signed her on for their romantic movie, the Rajshri banner was facing a rough spell. They hadn't had a hit in a long time. But Maine Pyaar Kiya, for which they signed Salman Khan (also a relative newcomer with just one film behind him) and Bhagyashree (who had just had a stint on television) was the turning point. The romance created magic on screen and the lead pair became the heartthrobs of the nation. The film, in fact, became a cult love story and raked in over INR 20 crores – a staggering amount for those days.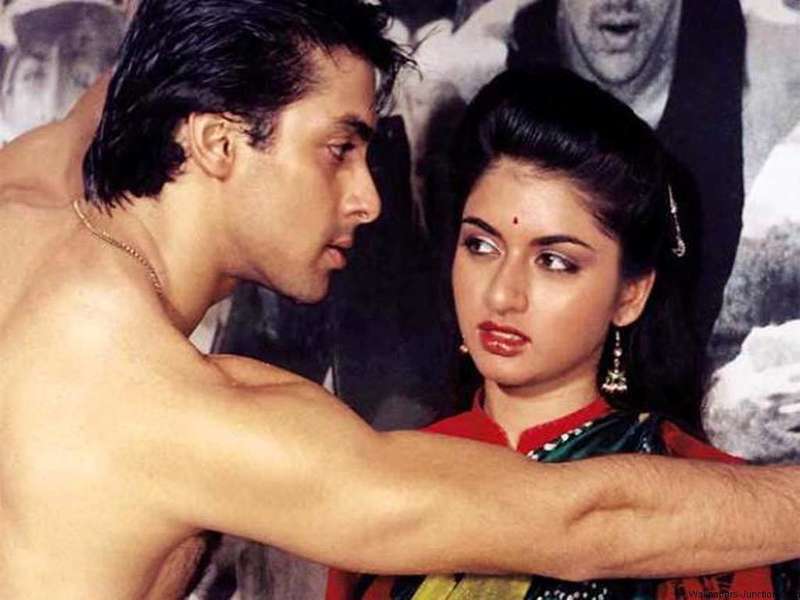 Maine Pyaar Kiya 
The Barjatyas were normally known as generous people but despite their huge success, there was no celebration of any kind. Even as the industry wondered why there was no noise about this grand success, Bhagyashree made a shocking statement: "They are not only money minters, but also money minders." Speaking to a magazine, she slammed their way of working. She was quoted as saying, "As a matter of fact, throughout the making of Maine Pyar Kiya, they spent lavishly only on the sets. They probably knew this would fetch returns. But as far as the artistes were concerned, no one can claim to have been pampered."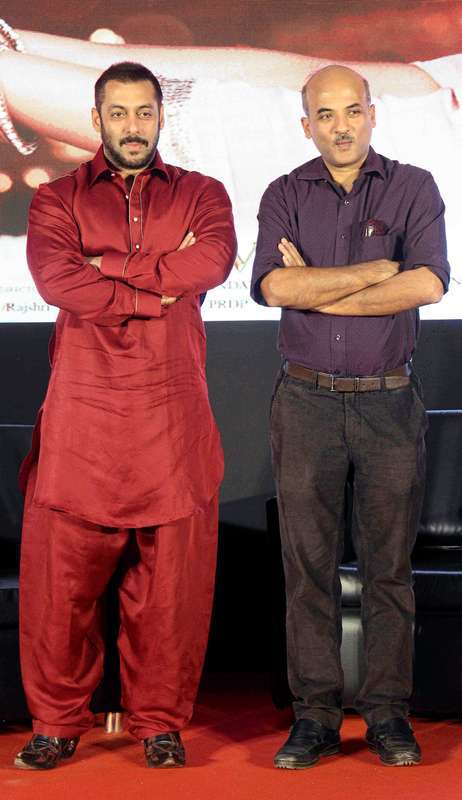 Sooraj Bharjatya with Salman Khan 
She also alleged that their prudent ways were the reason why they preferred to work with lesser-known stars. "Normally, if a film does well, the producer announces a film or two and the money is rolled back into circulation." Another producer who had witnessed the Rajshri way of working, called them "people who just sat on their treasure and refused to part with even a rupee." Several people from the production crew also said that the producers were good at sweet talking but when it came to money matters, they refused to pay.
But Bhagyahree herself was at the receiving end of some negative publicity. During the shoot, it was said that the actress' husband-to-be, Himalay Dassani, harassed the producers. He was over possessive about her and was constantly on the sets. The whole unit had to therefore work in a tension-filled atmosphere. Bhagyashree slammed all these reports. She cleared her stand with, "It has been spread that I had harassed the producers on the sets and that Himalay would disturb me at work. It is not true at all. He started visiting me only in January and that too, because we had plans of marriage. But even during these times, he'd leave fast enough. He is a busy man who has to report to his office in town. I mean he couldn't hang around a set all day."
Apparently Bhagyashree was not meted out any special treatment on the set despite being the lead character. An observer on the sets noticed that while Salman took the maximum amount of retakes for song shoots, Bhagyashree was like a pro. And since she did not complain much, the dance director took her for granted. Once, Bhagyashree fainted on the sets and it was Himalay who had to rush her into a room. Even as he picked her up off the floor, apparently some people passed comments and made fun of them, instead of rushing to help her.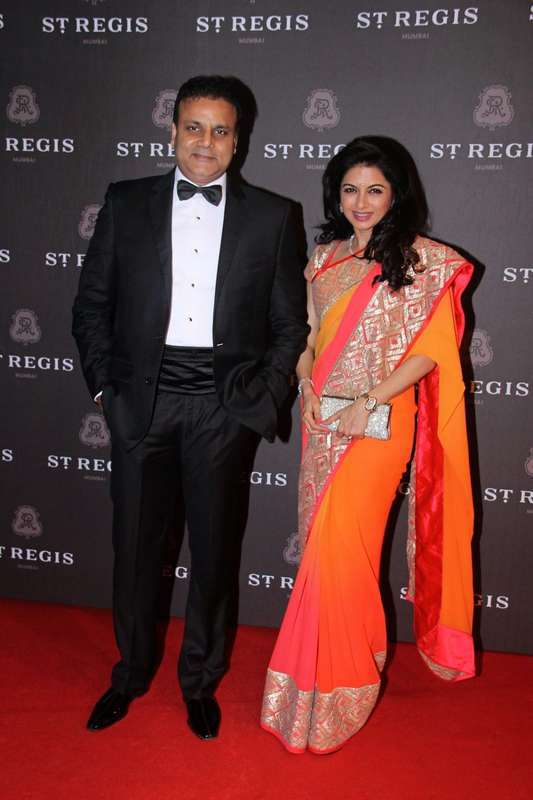 Bhagyashree and husband Himalay Dassani
While dubbing for the film, Bhagyashree faced more problems. "I was asked to report at odd hours. I was so miserable because I was newly married and I had to pay attention to my new family."
When the premiere of the film was scheduled, she did not even receive an invitation! "Sooraj called me up and asked 'can you make it'? I said I was pregnant and that's it. After which, neither my family nor I received the invitation. They should have at least had the decency to invite my husband. Because of him, their film eventually got completed," she told a magazine. Himalay would encourage her to reach the sets on time even when she did not want to.
When Ramesh Sippy's Sholay became a blockbuster, all the artistes were gifted with cars. So in comparison, the Barjatyas were quite miserly. Bhagyashree retorted, "They sent me a video cassette of the film (which was spoilt) and six audio cassettes. I requested them for five additional video cassettes because I have a big family. They said I could buy them at Rs.135 each. Can you beat that?" They also made money by selling posters of Bhagyashree. They took her so much for granted that instead of paying her part of the royalty for the posters, she was only paid her remuneration for acting in the film!
Despite the film doing so well, they allegedly did not pay her extra like a lot of other producers would have. When Bhagyashreee delivered her baby, no one from the production house visited her. As a feeble attempt to make up for this, they later bought her some white metal bowls. Her husband Himalay opened up about this and said, "I think she is feeling let down. While the whole world is praising her and Rajshri is minting money on her, they've neglected her sentiments. She is feeling used."
Practically everyone was in support of Bhagyashree and some lawyer friends of Himalay were ready to help them take legal action against the production house. Many advised them to sue the Rajshris. But despite all that she faced, Bhagyashree chose to not take any extreme measures. She basked in the success of the film which made her extremely popular but she had already made up her mind to focus more on her family than films. She didn't do any significant films after MPK and gradually faded from the limelight though she is well known in high society circles. Recently there was news that her son might debut in the film industry.