Bollywood News
When Jaya Bachchan REFUSED to Work with Rajesh Khanna – Blast from the Past
What went wrong between Jaya Bachchan and Rajesh Khanna that she refused films with him for the longest time? Find out here…
If there is one individual in the entertainment industry who won't take any nonsense from any co-star, it is Jaya Bachchan. Back in 1971-73, she was Jaya Bhaduri and a true-blue superstar. To no one's surprise, Jaya didn't get along with the male superstar of her era, Rajesh Khanna. Myth has it that stories of Mr Khanna's ego reached Jaya's ears long before they could be cast together. And she refused to be seen anywhere near him. In any case, Jaya was seeing the then-struggling actor called Amitabh Bachchan. The last thing she needed was for her to pamper any star's ego, no  matter how big.
While Rajesh Khanna was  ruling the box-office, he was alarmed to know that Jaya Bhaduri was being labelled a superstar in her own  right.  If  from 1969 to 1972 Rajesh Khanna gave 14 hits, Jaya wasn't lagging behind with a slew of game-changing hits like Uphaar, Guddi, Abhimaan, Anamika, Kora Kagaz and Koshish.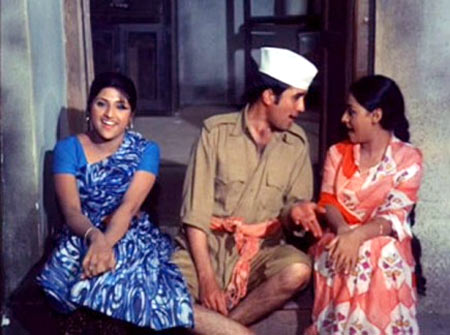 Bawarchi is a 1972 Indian film directed by Hrishikesh Mukherjee starring Rajesh Khanna and Jaya Badhuri
The  film trade was dying to cast them together. But Jaya refused every offer with Khanna. Until her mentor Hrishikesh Mukherjee came up with an offer she couldn't refuse. It was a film called Bawarchi  and Rajesh  Khanna, who was another favourite of Hrishida  played the title role. I recall Hrishida telling me, "It was a film about spreading happiness that I wanted to make with Rajesh Khanna after Anand. The girl's role was secondary. But I knew Jaya could never say no to me. She agreed to play this supporting role  only because I asked her to."
There is another reason why Jaya agreed to do Bawarchi with  India's first superstar.  You see, she wasn't romantically paired opposite  him in this family drama. Her love-interest in Bawarchi was  an unknown actor, not Khanna.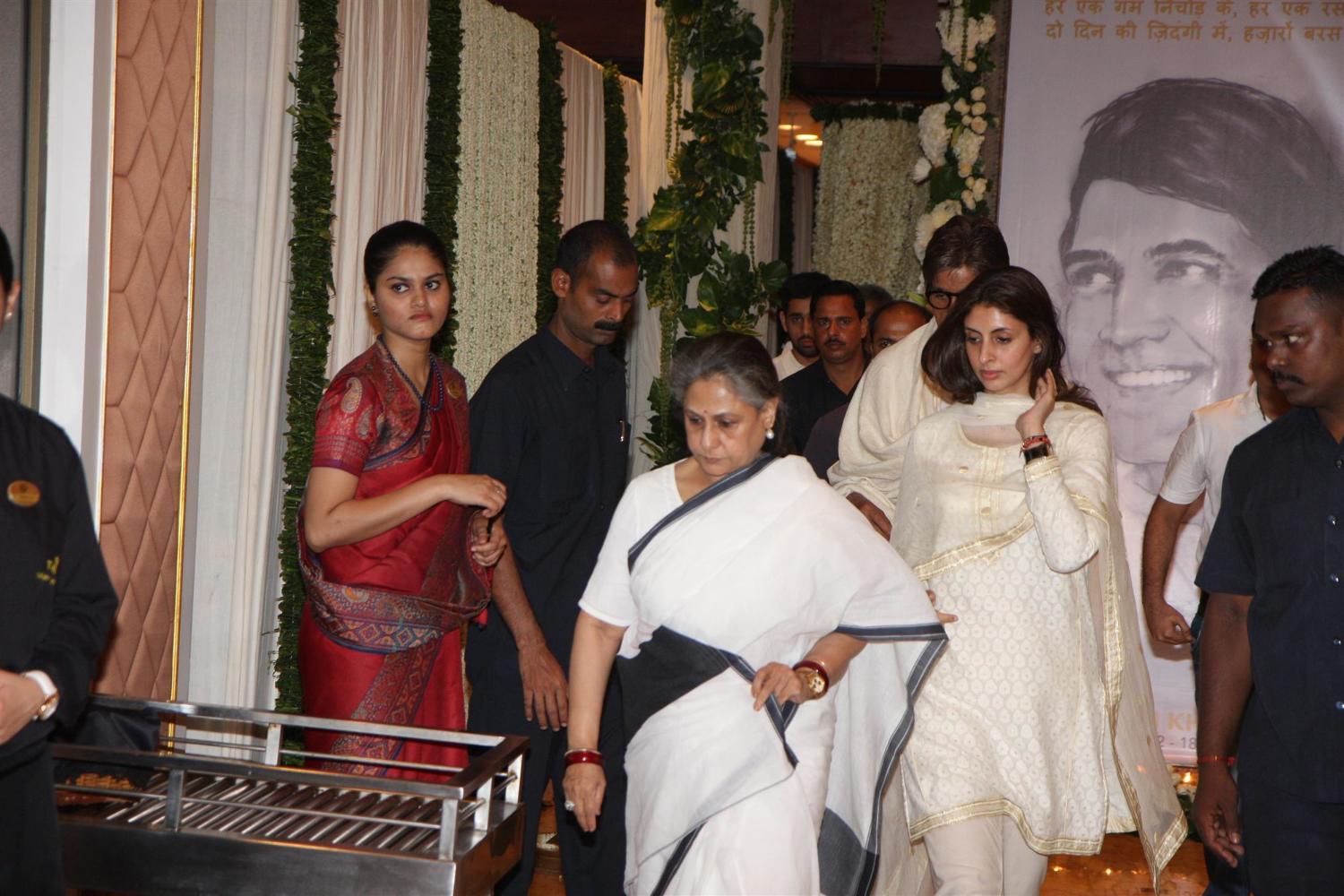 Jaya Bachchan with daughter Shweta Bachchan at Chautha Ceremony Of Late Actor Rajesh Khanna In Mumbai
Jaya, as  I know her,  would never have accepted a  conventional romantic role  with Khanna. She couldn't handle his ego. And  her antipathy towards all things Khanna  increased during the making of Bawarchi. Apparently, Amitabh who was relatively unemployed back then when his girlfriend and  soon-to-be-wife  Jaya was  a superstar, would often drop in on the sets of Bawarchi. Rajesh Khanna deliberately ignored Jaya's boyfriend.
But Amitabh soon had his revenge. He replaced Rajesh Khanna as the superstar of Hindi cinema.