Bollywood News
When Irrfan Khan Could Not Introduce Himself to Dustin Hoffman
A new book on Irrfan Khan charts his incredible rise to stardom – from theatre and television to Bollywood and Hollywood and his struggles to establish himself
He is undoubtedly one of the best and most loved actors we have today. Irrfan Khan is in a league of his own. Every performance and every film has a stamp of class when Irrfan's name is associated with it. His journey has been unlike that of any other. From theatre to television to Bollywood and Hollywood, he has straddled different worlds with ease. A new book by well-known journalist and critic Aseem Chhabra ,'Irrfan Khan: The Man, The Dreamer, The Star' – documents the actor's world intimately, revealing hitherto unknown details about his rise to stardom. Here are a few snippets…
Formative Years: Relationship with Family
His mother was the strongest figure in his life, but Irrfan struggled to connect with her. He wanted to be close to her, but they would end up arguing. He was always looking for moments to please her and to get her approval. As a child, he found solace in the company of his nani (maternal grandmother) instead. His childhood memories are rich with the times he spent in Tonk with his nani, putting his head on her lap and, of course, flying kites. His nani had apparently even taught him how to tie his pyjama drawstring. She was a hakim (a physician using herbs and traditional medicine for treatment). 'Her hands often smelt like the herbs that she'd use to treat patients,' he told Open magazine in an interview. 'I'd spend months with her, learning how she healed people.' Since his father was mostly absent, out hunting, Irrfan's childhood was inspired by strong women, including his mother, sister and aunt, but especially his nani. 'My granny was an epitome of positivity. She looked at me with so much adoration and touched me without words. It was enough for me. I was a sucker for her love.'
The Mira Nair Connection: From Salaam Bombay to Namesake
There was no question in Mira's mind of not casting Irrfan. But when the director and her team started finalizing the kids, they realized something they had not thought about. Because of malnourishment, the kids were short, some barely reaching Mira's torso. As the cameras were brought in and test shots were done, Irrfan, at 6 feet 1 inch, seemed like an odd man around the street children. His build, and the nourishment he had received in a middle-class family, made him stand out. 'The rest of them were undernourished, wizened little children,' Mira says. Sandi Sissel also pointed out that Irrfan looked so much older and taller than the other kids. Sooni recalls Sandi feeling that Irrfan would not seem like a kid and they would appear as a gang of juvenile delinquents, rather than street kids. 'So I had to uncast him and I made the very difficult decision just two days before the shoot,' Mira says. 'He heard me and totally understood it. And I told him, "Irrfan bhai, ek hi scene bacha hai (there is only one small scene left to be cast), the letter scribe one, which is a beautiful scene by itself." Sooni had written a whole story in one scene. I said, "Yeh kar dijiye abhi (please do this for now), but I owe you." He knew this and I kept my word.'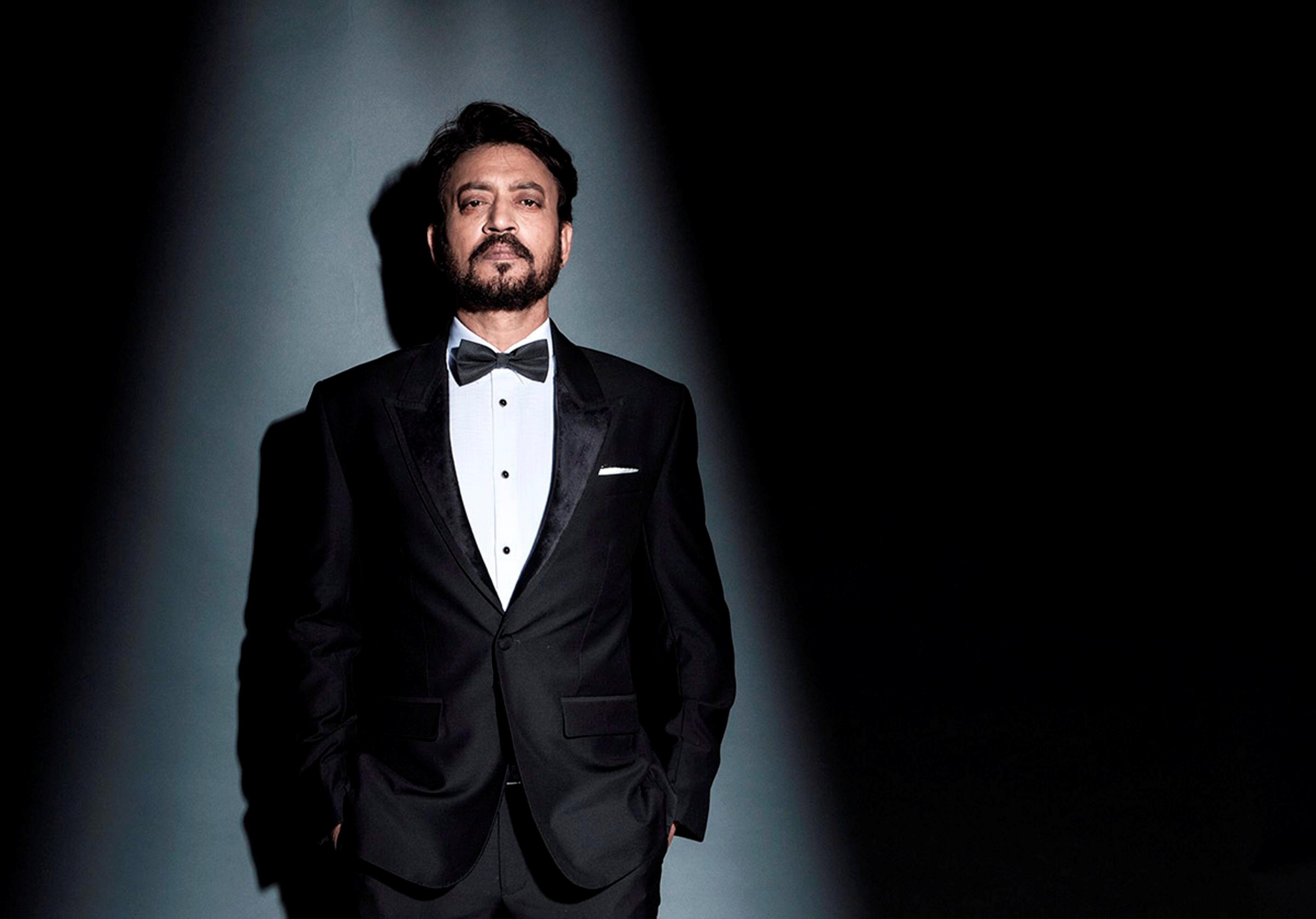 Theatre to Television: The Challenges 
Sometimes while shooting for a television show, he would bring in his theatre training, with pauses between words or sentences. But then some producers would get mad at him and he would hear them say, 'Arre yaar, this guy is here, now he will make the scene longer,' he said. 'They just wanted me to blurt out lines as fast as I could and they could save money on editing.' Any suggestion by Irrfan to make his character look or behave differently would be discouraged. 'Because everything cost money,' he added. There were other challenges as well. The transition from theatre to television was not smooth, since the new medium asked for different acting skills from actors. For instance, in theatre, Irrfan was used to looking wherever his mind took him. But television required actors to be very precise in their movements.
The other show Banegi Apni Baat was created by the husband-and-wife production team, Tony and Diya Singh, for Zee TV. Sutapa was brought in as the writer of the show. Inspired by US television shows with stories about college students, their romances, aspirations and family lives, Banegi Apni Baat became rather popular, especially with a younger audience, and it ran for four years, 1993–97. In a recent article, writer Vivek Tejuja had this to say about the show: 'Banegi Apni Baat also introduced us to the idea of making out, to sex, to topics that were once taboo, but not anymore. Our world was rapidly changing. Irrfan Khan played the role of a middle-aged father with a couple of college-going sons. With reading glasses, a touch of gray in his hair and a moustache, Irrfan was aged for the role. He was only 26 at that time.
​​​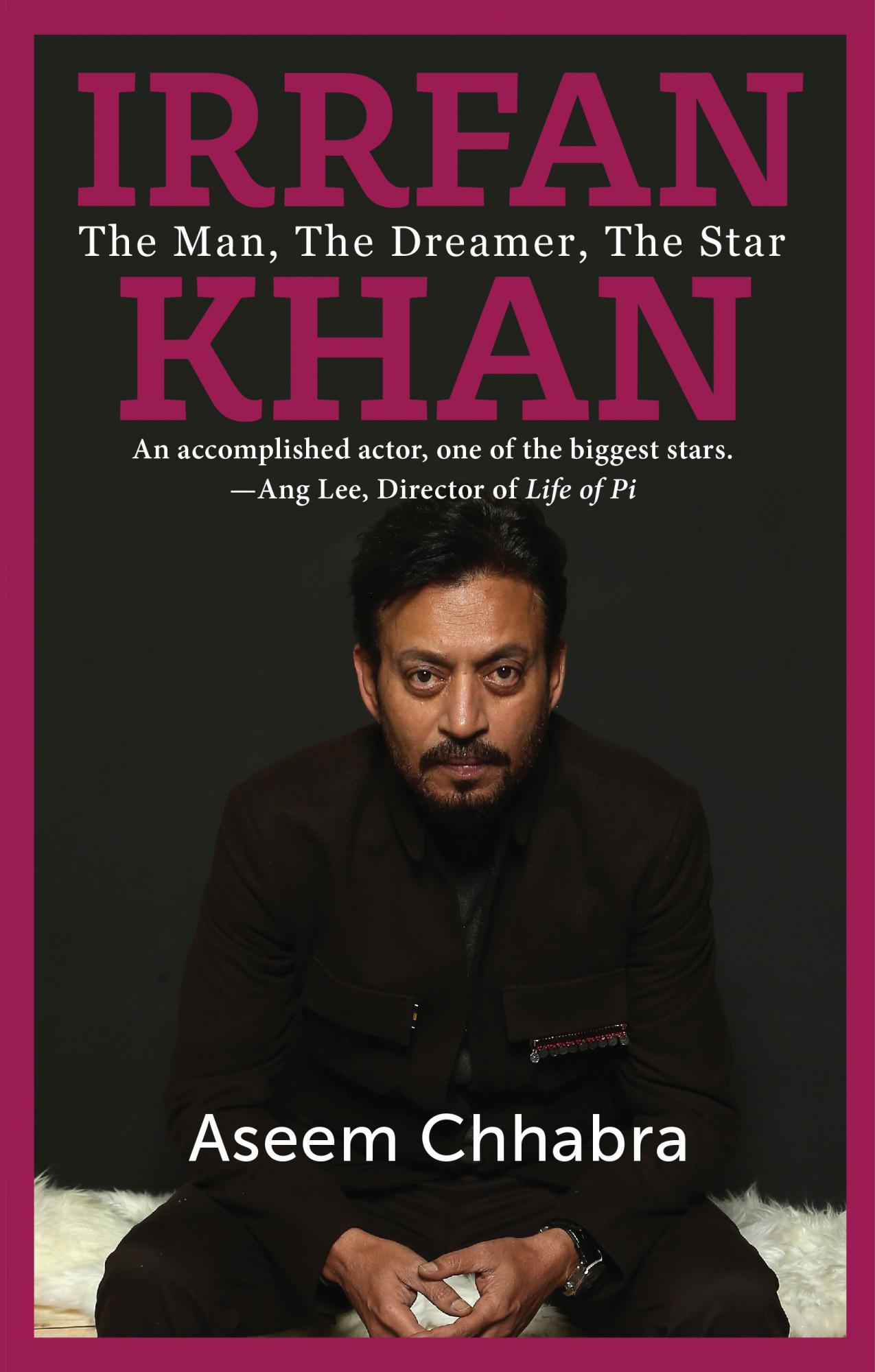 The Journey Towards Stardom: Road to Ladakh Leads to Namesake and Cannes
After the film (Road to Ladakh) was completed, Ashvin took it to the Cannes Film Festival's market section, and Irrfan tagged along. According to Ashvin, this was Irrfan's first trip abroad. Ashvin paid for the actor's airfare. Still, the living arrangement was not comfortable, and Irrfan shared a bed with Ashvin. 'He was very sure of the fact that he was going to come back, and next time he would not share the room with his director,' Ashvin says. 'He said to me, "The next time I come back, it will be with a movie, and I will walk on that carpet." He had a very clear sense of his journey.'
The film (Namesake) was a big success internationally, earning  $20 million worldwide, including $13.6 million in the US alone. Western critics praised the film. Irrfan even received a significant nomination—Best Supporting Male Actor for the Independent Spirit Award. While Irrfan did not win the award, he attended the ceremony held under a tent on the beach in Santa Monica, California. He saw a number of famous actors, including Brad Pitt and Angelina Jolie. He would soon work with Angelina in A Mighty Heart (2007). He also saw Dustin Hoffman, Forest Whitaker and Philip Seymour Hoffman in the audience. Later, speaking to a publication in India, Irrfan said, 'Dustin Hoffman sat in the row right in front of me. But I couldn't bring myself to tap him on the shoulder and introduce myself. How do you approach actors whom you've admired half your life? Maybe I need to learn that now.'
A Mighty Heart premiered at the Cannes Film Festival in May 2007. Only a few years before, Irrfan had visited Cannes with Ashvin Kumar and said that one day, he would be back at the festival and walk the red carpet with a film of his own. He fulfilled that promise four years later when he arrived in Cannes with Michael Winterbottom and his co-stars Angelina Jolie, Dan Futterman and Archie Punjabi. A Mighty Heart opened in India in October 2007. Around that time Irrfan's NSD classmate Mita Vashisht had moved into a new flat in Bombay. When her new refrigerator arrived, wrapped in a newspaper, Mita saw an advertisement on it for the film along with a picture of Irrfan and Angelina. 'I remember thinking, "Okay, he's made it,"' Mita says.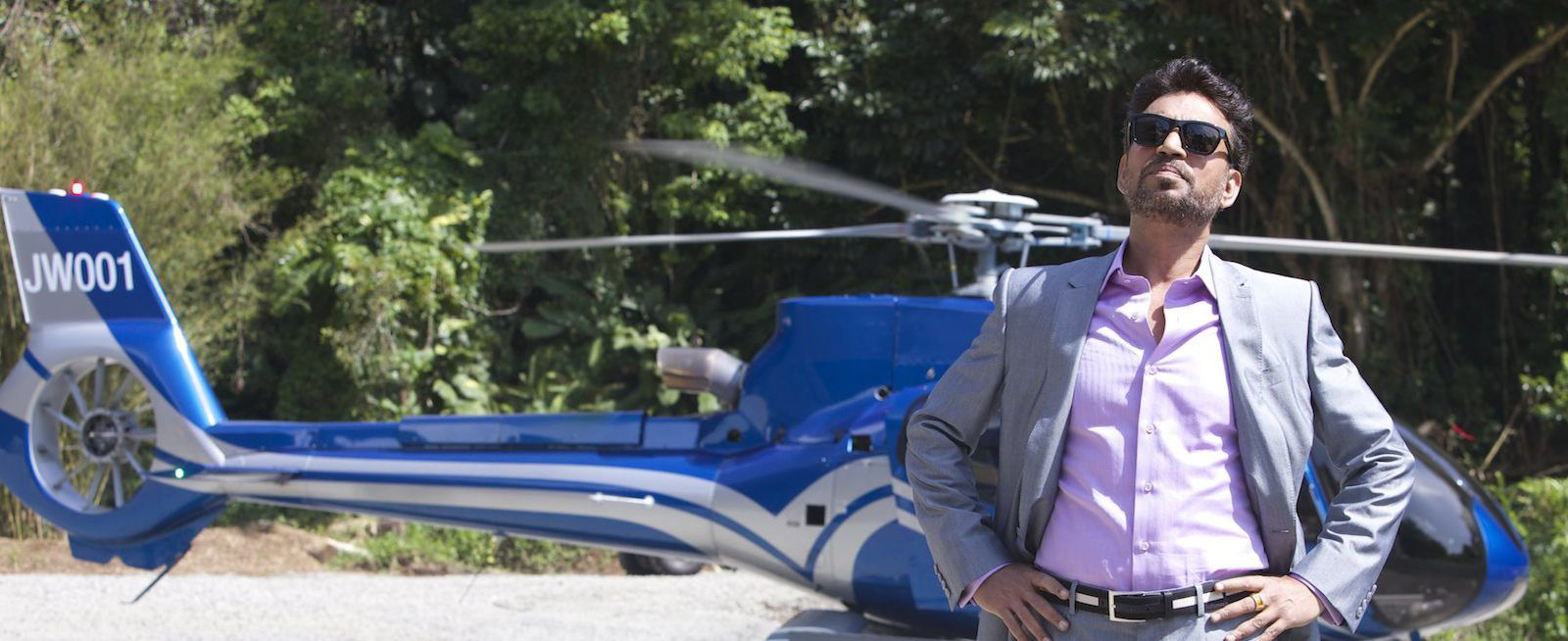 Irrfan Khan in Jurassic Park
Hollywood vs Bollywood
As Irrfan's Hollywood résumé started to grow, he was asked about the key differences between the mainstream film industries in India and the US. For one, he had issues with the term 'Bollywood'. As he said in an interview with The Guardian, 'I always object to the word Bollywood. I don't think it's fair to have that name. Because that industry has its own technique, its own way of making films that has nothing to do with aping Hollywood. It originates in Parsi theatre.'56 Plus, he felt that Hollywood scripts created complex characters. 'In our cinema we don't really concentrate on complex behaviour,' he said to a member of an audience on an NDTV show.57 'There are no hidden layers. There is no complexity. It's flat. We used to have that kind of cinema in the '60s, before the '60s, but we got lost somewhere.' In the Hollywood projects he had worked on, the story would be the nucleus, and everyone would work to serve the story. 'It's not the Tom Hanks image we are serving… Here (in India) we could have a very, very important character, but in the end he is going to serve the image of the star.'
The year 2012 ended well for Irrfan Khan's Hollywood adventures. Earlier in the summer of the same year he appeared in Hollywood's revival of the Spider-Man franchise—in director Marc Webb's The Amazing Spider-Man. While his fans in India were excited about this big break, Irrfan never made much of the role, and for a good reason. In three brief scenes in the film, Irrfan barely clocks in five to six minutes' screen time. In fact, Irrfan gets sixth billing in the film after Andrew Garfield, Emma Stone, Rhys Ifans, Dennis Leary and Campbell Scott (who also barely appears in the film). 'I don't want to watch this film, or talk about it!' Irrfan later told Hindustan Times.
Despite Irrfan's fine acting, Ang Lee had to struggle with one concern—that the Indian actor mumbles while saying long dialogues. But Irrfan is not alone, he says, adding, 'There are other great actors, Robert De Niro for instance, who mumble. It's not that I couldn't loop the voice. But it was a long dialogue so I just wanted to make sure that it was clear. He had to be understandable.' There was also the concern about Irrfan's English accent. As the film progresses, Pi matures from the teenager on the lifeboat to an adult living in Montreal and how he speaks English also changes. The film's production team got a Montreal English accent coach for Irrfan. But despite the coaching, Irrfan's dialogues—emotionally moving as they are—sound like they are being spoken by a man who does not speak English with ease.
Reinvention: From Piku to Music Videos
By 2015, Irrfan Khan's acting had created a wave in the Indian film industry. He had not only established himself as a major actor in the Hindi film industry and even in Hollywood, but had also already taken enough risks. Now he was ready to head into a territory that was still unchartered for him—to act as a romantic lead. He had revealed the romantic streak in him in films ranging from The Namesake (2006) to Life in a… Metro (2007) and there were even some lovely moments with Mahie Gill in Paan Singh Tomar (2012). Now he was ready to take on full-fledged romantic comedy roles. But Irrfan was not setting out to become the next Shah Rukh Khan. He would play it on his own terms, the everyman, with touches of Amol Palekar and Farooq Shaikh, but mostly it would be a new kind of a romantic man, as defined by Irrfan Khan himself.
First up, Irrfan was cast as Rana, owner of a South Delhi-based cab company in Shoojit Sircar's delightfully charming and a very original comedy-drama, Piku (2015). Irrfan would act for the first time with Deepika Padukone (playing the title role), clearly the number one Hindi film actress of the time, along with Amitabh Bachchan (playing Piku's father, Bhaskor Banerjee, an eccentric old man, obsessed with his bowel movement). It was for this role that Irrfan gave up the opportunity to act in Ridley Scott's The Martian (2015). And it did not bother Irrfan that he got the third billing in the film. He was more interested in acting opposite Deepika and Amitabh Bachchan.
Aseem Chhabra's 'Irrfan Khan: The Man, The Dreamer, The Star' has been published by Rupa Publications India