Bollywood News
'When I Watched The Scene from 'Ustaad Hotel', I Facepalmed': Dulquer Salmaan
Tollywood superstar Dulquer Salmaan, son of the legendary Mammootty, on being his dad's son and working in Bollywood
Dulquer Salmaan is a huge star in Malayalam cinema who has also equally made an impression in Tamil and Telugu films. No wonder it amuses him when he is introduced as a debutant in Karwaan, his first Hindi language film that releases in the UAE this Thursday (August 2). In the company of Irrfan Khan and newcomer Mithila Palkar, Dulquer plays a corporate guy who is forced to go on a road trip which, then predictably, becomes a journey that changes the principal characters' lives.
The trailers make Karwaan seem like a light-hearted entertainer but Dulquer, the son of the legendary Mammootty, has proved his mettle in far more intense and challenging roles. Of course, those who are well-versed with the beauty of Malayalam cinema are aware of his versatility but for an essentially Bollywood audience, he is a newcomer who he has to be wooed from scratch. Not that it's going to be a difficult task for a charmer like Dulquer – check out his interview with noted critic Anupama Chopra for Film Companion and what you will find is refreshing honesty, casual sex appeal and a unique perspective to life, so unlike several other "star sons" of Bollywood.  
Anupama Chopra: I was watching Ustaad Hotel and there was one scene in which a character looks at you and says, "And he's handsome like Mammootty"..
Dulquer Salmaan: This is something I never got actually. Growing up, they were like, "Really? Oh, you don't look anything like your father!" That was the case all the time. Even when they wrote that line in the movie, I was asking the director, "Anwar (Rasheed), should we use that line? I don't quite buy it. I don't think they think that way.." Now I guess they're okay with it and I think they find it nice to hear or whatever.
This is another reason that I didn't know if I could make it as an actor. I always thought, "I don't look anything as good as my father and I don't know if I can perform like him." He's very obviously manly and obviously baritone. There's just no one like him. He's a man's man and I'm more boyish. I remember kind of cringing when I heard that line for the first time. Even when I was watching (this scene in Ustaad Hotel), I facepalmed. But it's sweet. It comes from a good place.
Is there a burden, Dulquer, to being his son?
I think less now. Because after this many movies, now when you talk about me, you say 'Ustaad Hotel' or 'Bangalore Days' or 'Charlie'. You don't immediately say 'Mr. Mammootty's son'. But the burden growing up was that I just didn't want to fail in anything I do. Not just about being an actor. I just thought he's always led by example. He's got great integrity, lives by his principles. In so many ways, I just wanted to make sure I make him proud. And that's kind of the thing with our entire family – nobody rose to heights like he did. It's something everybody really looks up to. So I just had to live up to that.
I think that's helped me always try to do quality cinema, perform as well as I can, choose for the right reasons. Just generally my conduct and behaviour – things like that.
But that's pressure you put on yourself? He's never put any on you?
He was a very cool dad in that sense. He said, "Look, I'm not going to ask you to be the first in class. I'm not going to ask you to study hard. But I'm the best at what I'm doing – three National Awards. Whatever I do, I'm the best. So whatever you do, make sure you're the best at it. But I'm not going to tell you to do it. I'm just showing you how it's done.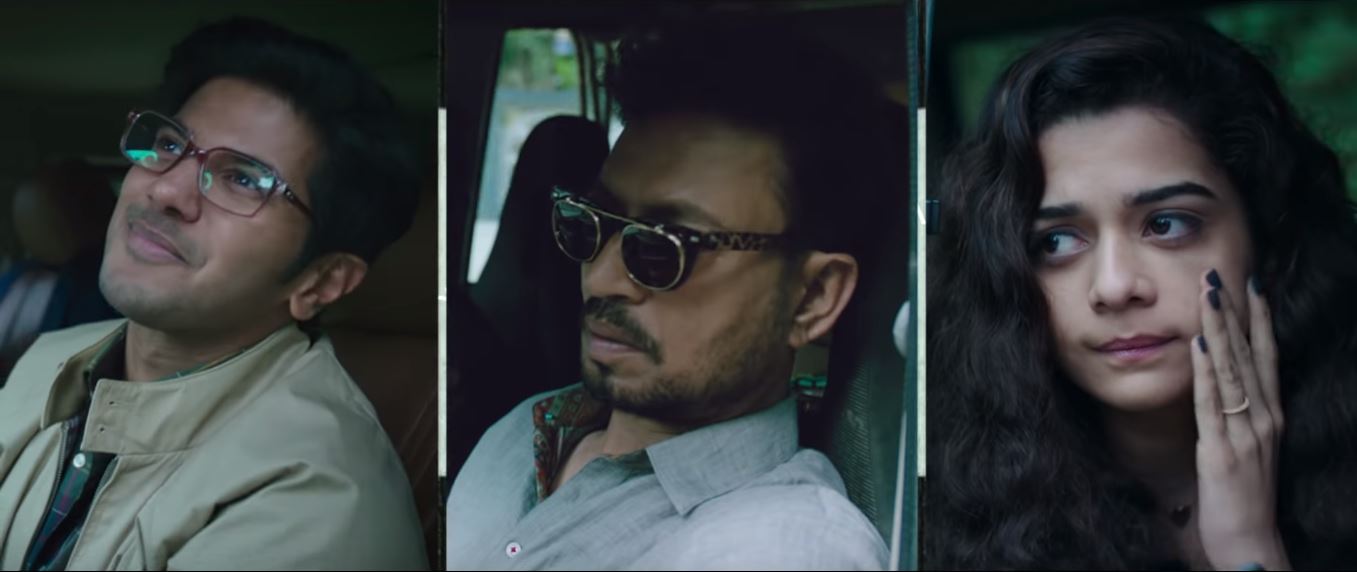 A still from Karwaan 
You had a release last year, Bejoy Nambiar's Solo, which was very polarising. And after that you wrote this very emotional essay on Facebook. It's very rare for an actor, I think, to reach out in such an emotional way to his audience. Where did this come from?
I worked really hard on that film and I genuinely believed in it. That's okay because all of us actors work hard on our films. They work, don't work - it's not in our control. In the case of Solo, I felt like it just made them (the audiences) awkward - it was an uncomfortable scene or revelation.
A section of the audience then went on to boo it in such a manner or to make it uncomfortable for the other viewers - people who were okay with it. And then it shouldn't become that it's uncool to go and watch this film. And that's kind of what happened. And now that it's out on social media, they're raving about it or they're saying "Actually, there's nothing wrong about it,' or 'What's wrong with the idea?"
The thing is, the courage that I've got from the audience is always that if I attempt genuine cinema, that it will work out - they will appreciate it. And I felt like on the first day, this was being killed and it wasn't being given a chance. And that kind of hurt me. It wasn't about the production or the effort we put into it. It was just...you didn't give it a fair chance. I don't care if you don't like it - that's fine. Give it a chance. I felt like it didn't even get to breathe.
When something like that happens, does it make you afraid on taking a chance again on a project?
Fortunately, I think what works in our (Malayalam actors') favour is the number of films we do. I do three to five a year. I feel like because of the volume of the films, if this doesn't work, I have other films. I keep thinking it will work out. Law of averages. I do want to still take risks, I don't want to play it safe. If it doesn't scare me, then I start worrying.
Watch the full interview here