Bollywood News
When Akshay Kumar was Linked with Rekha - Blast from the Past
Raveena Tandon, who was dating Akshay Kumar in the 90s, was alleged to have caught him with Rekha.
This was the time when Akshay Kumar was in a romantic relationship with Raveena Tandon in the 90s. They were the 'It' couple and magazines and tabloids used to carry stories of their love, all the time. Together, with the sultry Rekha, they left for a long shooting spell of Khiladiyon Ka Khiladi in Canada. That's where sparks allegedly flew between Madame Re and Akki. Right under Raveena's nose. Everyone in the film's crew knew what was going on. They tried to warn Raveena about the goings-on. But Raveena chose not to believe what she didn't want to. By the time Rekha and Akshay returned to India after shooting in Canada, the press had got wind of it and there were stories that had started appearing.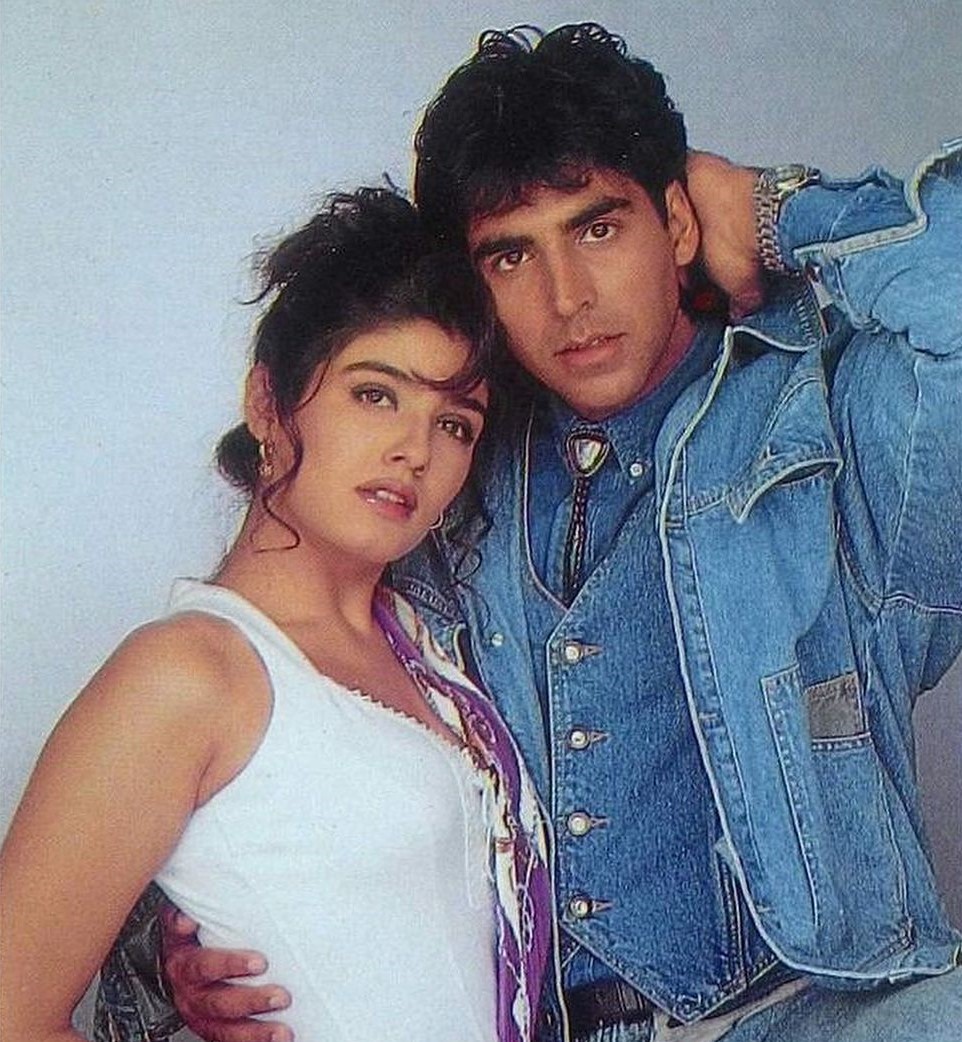 Akshay Kumar and Raveena Tandon
"I will believe it when I see it," Raveena retorted resolutely to all her friends who tried to warn her. But one day, she allegedly set out to find out for herself whether there was some veracity to the rumours. So she followed Akshay's car after he left her place . Sure enough Mr Kumar's self-driven vehicle stopped at Madame Re's bungalow. He went in.
Raveena sat frozen in her car waiting for her man to emerge from his tryst. The hours ticked away. No sign of Akshay Kumar. Raveena sat frozen in her car, unwilling to move until she confronted her boyfriend who was being linked with a woman who was nearly 15 years his senior. Finally in the wee hours Akshay's car drove out of Madame Re's bungalow. By then Raveena's wrath had turned into something far more permanent. She realized she could never trust the man she loved. Rather than confront him, she quietly drove off to her home.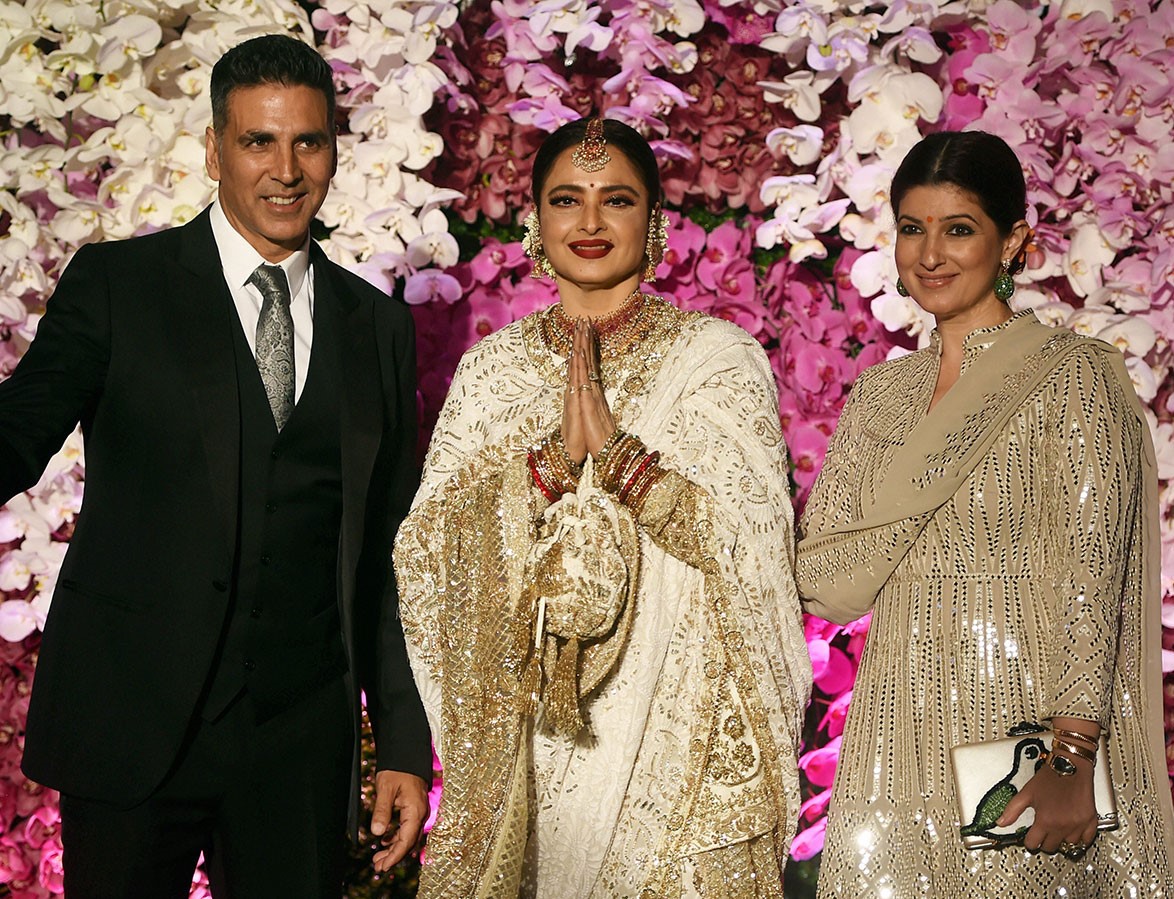 Akshay Kumar, Rekha and Twinkle Khanna
To this day Raveena, otherwise the portrait of affability frowns when she sees Rekha at awards functions. The wounds have healed. The scars remain. Incidentally, Khiladiyon Ka Khiladi had a steamy song-in-the-shower sequence with Akshay and Rekha that was originally never meant to be. It was an afterthought added on the hero's insistence.