Bollywood News
What Malaika Arora's 'AM' Pendant Really Stands for?
The actress clarifies the speculations about her new pendant
Malaika Arora is most active on the social media account of Instagram. Previously, Malaika had Khan in her name but now her handle has dropped the Khan surname.
If Arjun recently revealed on Karan Johar's chat show that he is not single anymore, Malaika made heads turn with a new selfie on Instagram. Malaika posted a picture of herself wearing a necklace whose pendant has the initials 'AM' on it. Soon everyone started speculating if 'AM' meant 'Arjun and Malaika'.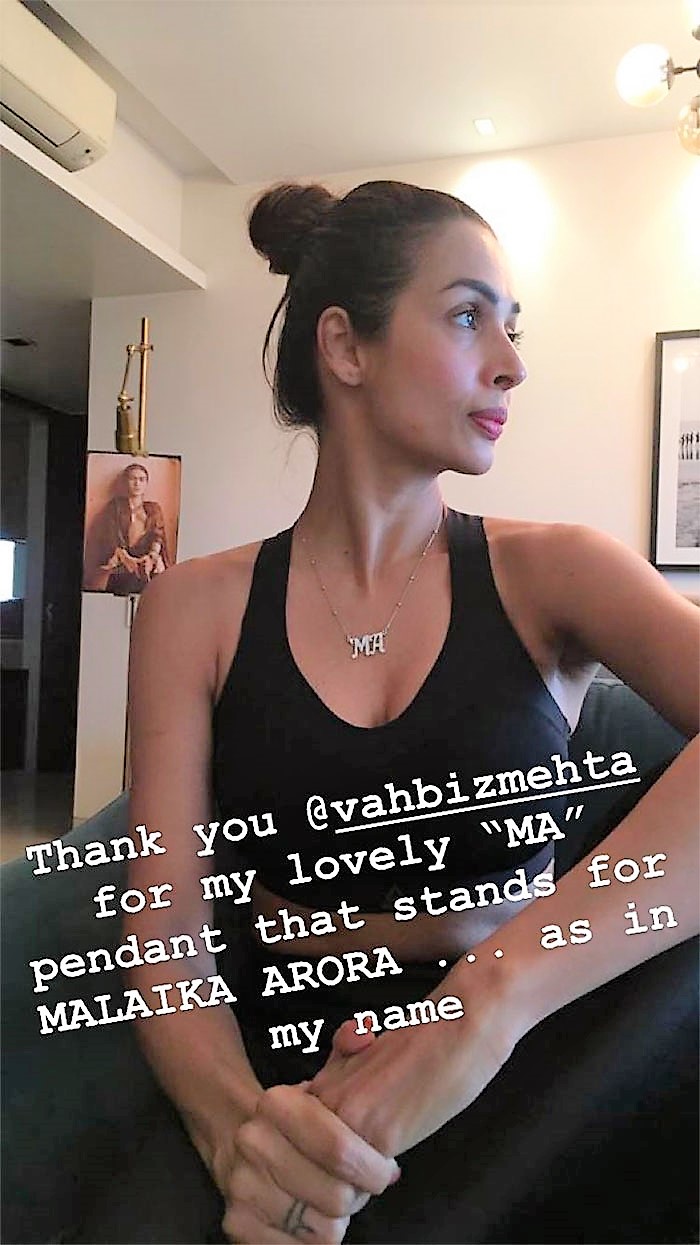 However, the 45-year-old diva soon clarified that the initials on her pendant are 'MA' and it stands for Malaika Arora, reports India Today.
The daily also reports that the couple is planning to take their relationship to the next level and tie the knot next year. Arjun revealed on Karan's show that he is open to marriage. "Yes, now I am. Earlier, I wasn't," he confessed.
Malaika hasn't spoken anything about marriage yet.