Bollywood News
What Kangana Ranaut and Imran Khan Were Up To In Dubai
Keep reading to find out
In Dubai to promote their much-anticipated film, Katti Batti, Kangana Ranaut and Imran Khan seemed to have great chemistry when I met them for an exclusive, quick chat on August 31 at the Grand Hyatt in Dubai, where the production's press conference was due to take place.
Amidst brooding body guards, excited photographers, event organisers and a plethora of journalists and socialites, the stars were earnest when speaking about their characters in the film. For Kangana, Payal was one of the most challenging and emotionally draining characters she ever played. Dressed in a feminine red dress, with her tight curls framing her striking face, Kangana stated that Katti Batti stood as one of the most unique and poignant love stories to have come out of Bollywood.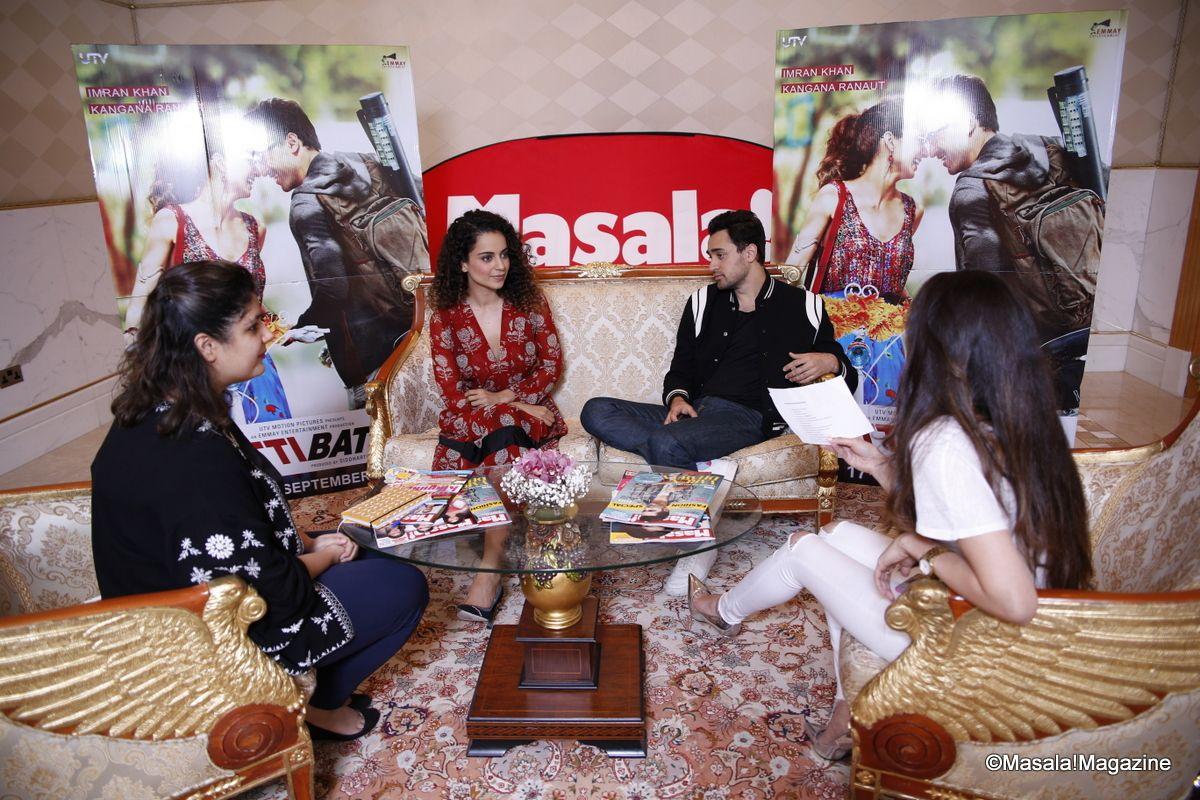 Imran, with his boyish charm and overall easy-going sweetness, talked about his character, Madhav, and how physically exhausting his 24-hour lip-lock session (shot over three days) with Kangana was for the film's song, Lip to Lip!
*Want to know more? Stay tuned for Masala! Magazine's exclusive Kangana and Imran interview due to hit the stands on the 17th of September! Get This: The stars dish out hilarious dating advice and tips! Don't miss it.