Bollywood News
What! Hrithik Roshan Had an Affair with Madhuri Dixit too?
How Hrithik Roshan's fans are reacting to the Hrithik-Kangana photo with humour!
The Hrithik-Kangana spat has quickly gone on to become some sort of a National crisis, with everyone pitching in with their two cents. Understandably, both the stars are hugely popular and have a legion of fans supporting their every move.
While Kangana very vocally spoke about her alleged past with Hrithik, the actor decided to hold back, but, only until now. Over the weekend, Hrithik gave two tell-all interviews to Arnab Goswami and Huffington Post India- where he revealed the reason for his silence and his version of what actually happened.
While fans and the audience have been divided on their opinions about the issue, Hrithik's fans have come up with an innovative way of supporting their favourite actor. If you're an active member of Twitter, you must have taken notice of the trending hashtag of the day. It's on that reads #HadAffairwithHrithik. Puzzled? We were too!
During Hrithik's two hour interview with Arnab, the actor stuck to the fact of never having a relationship with Kangana. Not one to take no for an answer, Arnab repeatedly brought up the photo of the two stars snuggling that was posted by Kangana's sister Rangoli. In the past, Hrithik's ex-wife, Sussanne Khan claimed it was photo shopped. She also went on to share a photo proving the picture was messed with.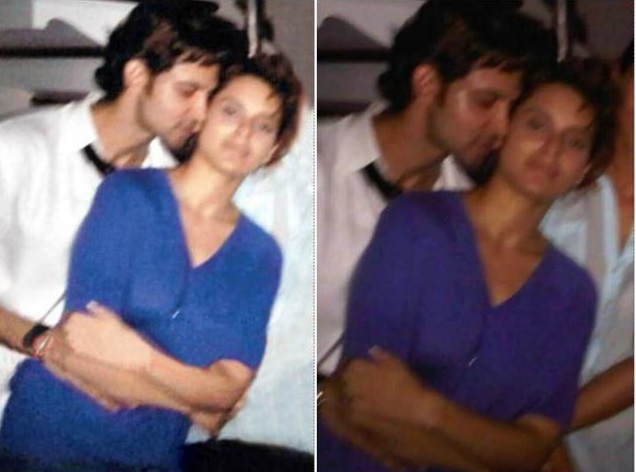 Opposing the picture posted by Rangoli, Hrithik's fans have started posting their own photos with Hrithik Roshan, using the hashtag, #HadAffairWithHrithik. The main purpose of this is to extent their support toward the actor, indirectly taking a dig at Rangoli. Check out some of the fan posts doing the rounds: