What Could Be The Reason Behind Aishwarya And Abhishek Bachchan Frequently Meeting Up With Karan Johar?
Monday, 20 November 2017
The trio have been spotted together a lot recently!
An announcement could be on the cards! Rumours are flying thick and strong that the Bachchan pair will be collaborating with Karan Johar soon for their comeback film. The signs have been there to see… Last week Abhishek Bachchan and Aishwarya Rai had met up for a late night chat with K Jo at designer Manish Malhotra's house.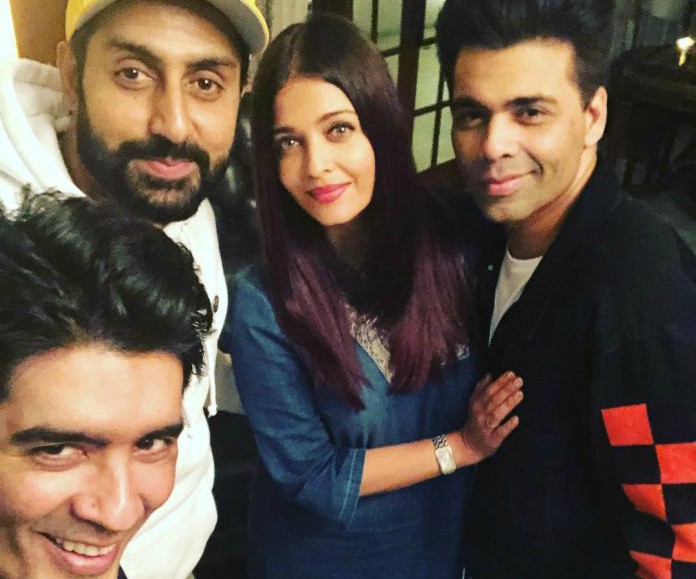 At that time we presumed it was merely to patch things up between Ash and Manish, who had a slight fallout over the matter of his Fanney Khan costumes for Ash not being up to the mark. But apparently there were more plans afoot…
A few days ago, the Bachchan couple met up with the Dharma Productions' head honcho again – and this time the paparazzi were not invited to make a big splash of it. The rumours were further strengthened when Karan's manager Reshma Shetty apparently drove down to the Bachchan office Janak for a two-hour meeting with the pair. Now that is some serious plotting and planning!
Unconfirmed reports state there is definitely a project in the pipeline which will bring the husband and wife pair together onscreen, after 10 long years. Buzz goes that Karan, who is a huge fan of Ash and a close friend of Abhishek's, is very keen to be the one to helm this project, which will naturally grab national attention. While talks are currently on, the sheer number of meetings suggests that the pair is very close to inking the deal. Curiosity is high as to just what we can expect from this combination – the project would have to be rather special to justify bringing Ash and Abhishek on board. While it may be tempting to presume it could be the remake of the Amitabh-Jaya starrer, Abhimaan, we should probably scratch out the suggestion. In August this year, during a Facebook live interaction with fans, Abhishek had been asked if a remake of his parents' film Abhimaan should be made. He had responded, "Abhimaan is a very extraordinary movie. From all the movies that my mom and dad have done, this one is my favourite but to make a remake out of it will be very difficult.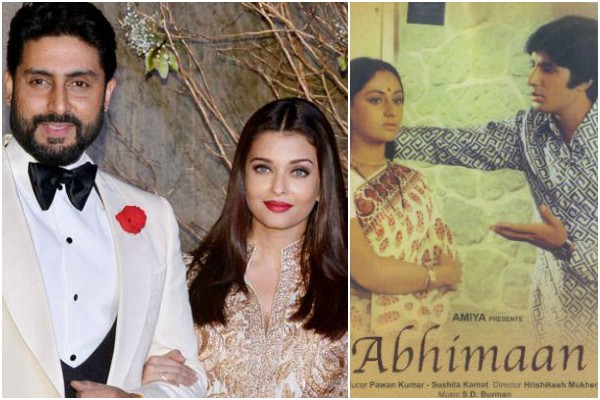 Recently, there was some talk that a remake of the movie should be made with Aishwarya and I. But we both thought that it was such a good movie, that we shouldn't touch it. Certain films, should just be left alone. You can't remake them. There is a magic about them that should be left untouched. So, as of now, nothing is in the pipeline."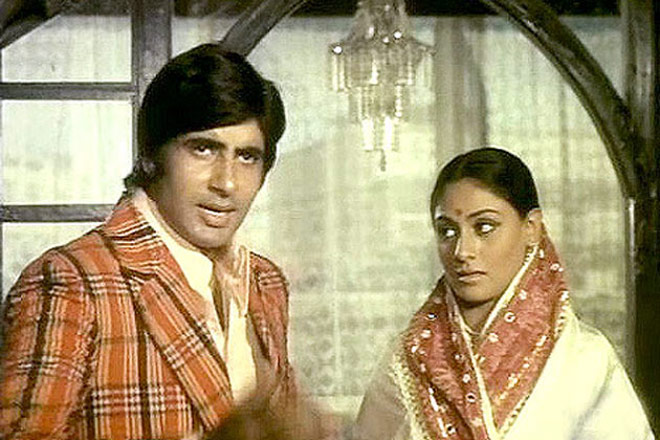 …Unless the very gifted K Jo has managed to convince them! KJo, do end the suspense quickly!
Note: This article was reproduced with permission from Peepingmoon.com
For all the latest Bollywood News and gossip, follow us on Twitter & Instagram, like us on Facebook and subscribe to our channel YouTube. New videos up every day!
Comments