Bollywood News
Weekend Read: 5 Romantic Bollywood Real Life Love Stories
From Amitabh Bachchan's to Shah Rukh Khan's, here are some love stories that we adore!
In an industry where many couples are victim to negativity and many families are left broken, there are some Bollywood love stories that are truly inspirational and have stood the test of time. Here, we aren't talking about the on screen love stories, but we're referring to the aww-worthy off-screen ones.
We recently happened to stumble upon a rather cute retro love story, reported by The Quint. That of Bollywood's leading lady back in the day, Saira Banu. Having read and aww'ed over that one, we decided to dig up our most favourite B-town love stories, here they are: 
Saira Banu and Dilip Kumar 
The love story of Saira Banu and Dilip Kumar is truly one to remember as it's both unconventional and beautifully romantic. As the article on Quint, Saira lovingly refers to her husband of many years, as her 'Kohinoor'. The evergreen actress was first attracted to Dilip Kumar when she was 12-years and he 34. The 22-year age difference didn't matter and Saira claims to have known ever since their first encounter that she was going to be his wife. Their love story took off when Saira became an actress and met Dilip, who was then on the top of his career. Even though he had reached heights professionally, the actor was at a personal low, following his split with Madhubala. After being by his side through thick and thin, Saira married the man of her dreams when she was 22 and Dilip, 44!
In his autobiography, Dilip Kumar, recollected the time he fell in love with Saira saying, "It was during a party thrown to celebrate her birthday. When I alighted from my car and entered the beautiful garden that leads to the house, I can still recall my eyes falling on Saira standing in the foyer of her new house looking breathtakingly beautiful in a brocade sari. I was taken aback, because she was no longer the young girl I consciously avoided working with because I thought she would look too young to be my heroine. She had indeed grown to full womanhood and was in reality more beautiful than I thought she was. I simply stepped forward and shook her hand and for us time stood still." Even though their marriage has seen its share of ups and downs, the couple are still together, stronger than ever.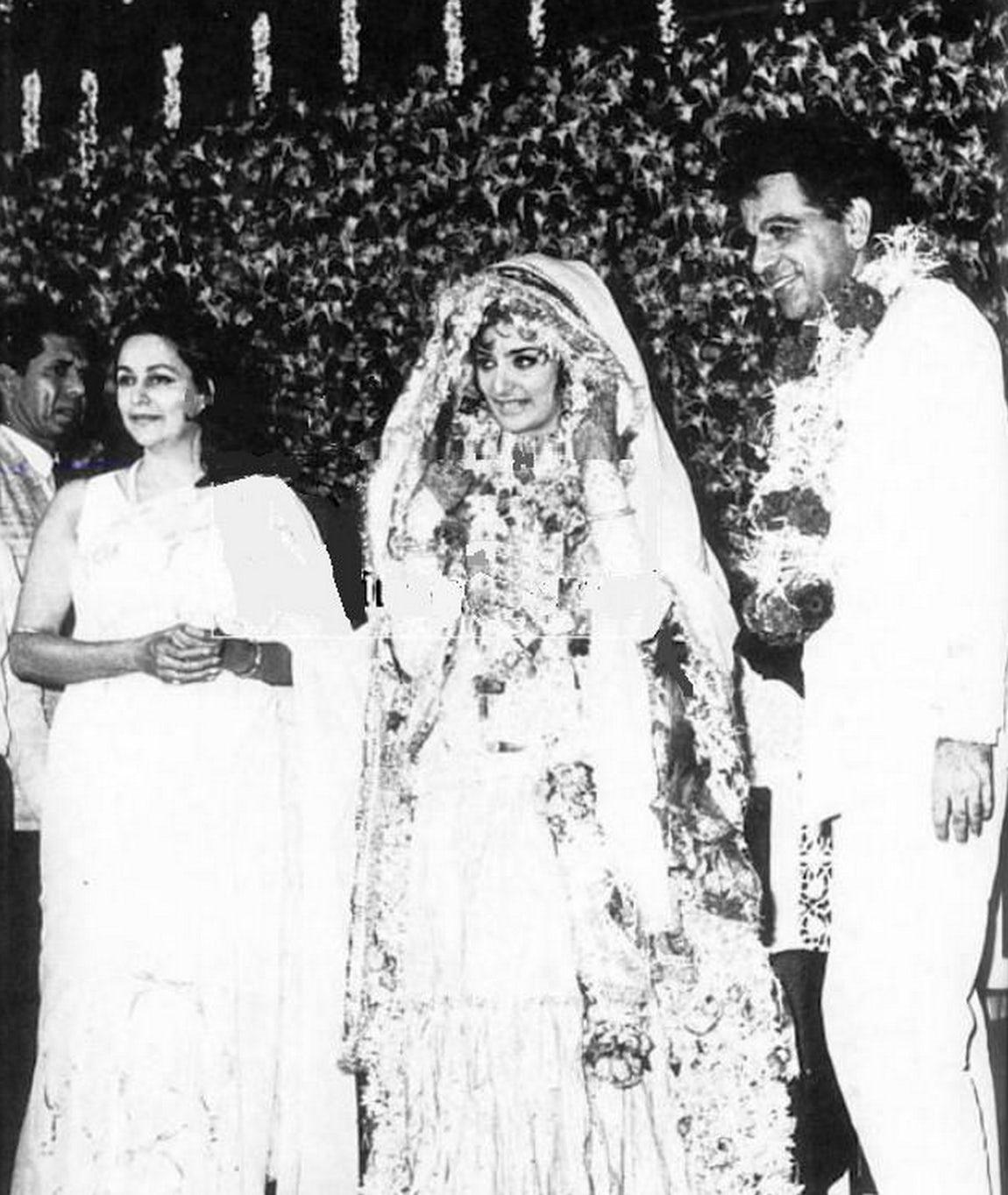 Shah Rukh Khan and Gauri Khan 
One would imagine the love story of the King of Romance to be a magical one, and to a great extent, it truly is. As fate would have it, Shah Rukh fell head over heels in love with Gauri from the moment he first met her. Once on a talk show, when he was asked how they first met, he revealed, "I am very shy in personal life. I had never asked a girl out."
When he finally got a chance to dance with Gauri, Shah Rukh jumped at the opportunity, he said, "I danced with her, she was very good. I asked for her telephone number and she was the first girl with whom I had danced or asked for their number. I felt that she is the one for me, as she has not told me a 'no' for now." After having dated for a long time, he proposed to his lady love in a rather unconventional manner, much unlike his on-screen love stories. Describing the moment, he said, "I had a Fiat back then and I was dropping her home. That is when I asked her if she will marry me and went off, I didn't even wait for her to say 'yes' or 'no.' She must have said a 'yes' only, because then we were married off." Aww! Who would have thought this to be the love story of SRK! Even after all these years in the industry and having survived their fair share of controversy, Shah Rukh and Gauri still give us butterflies when we spot them together!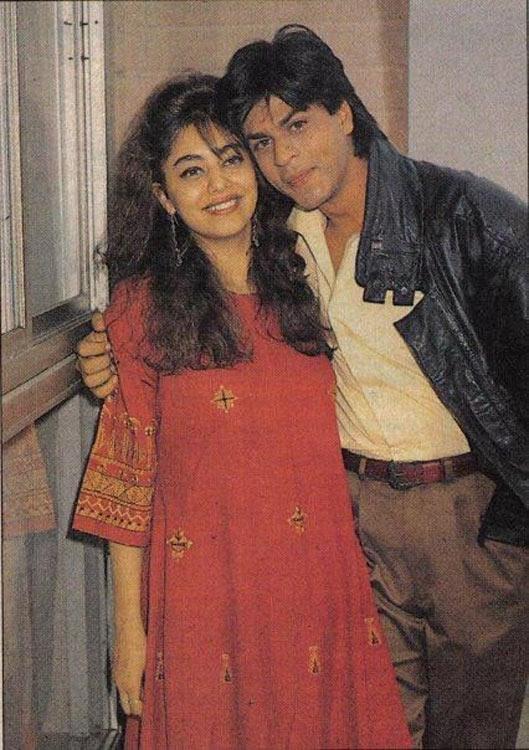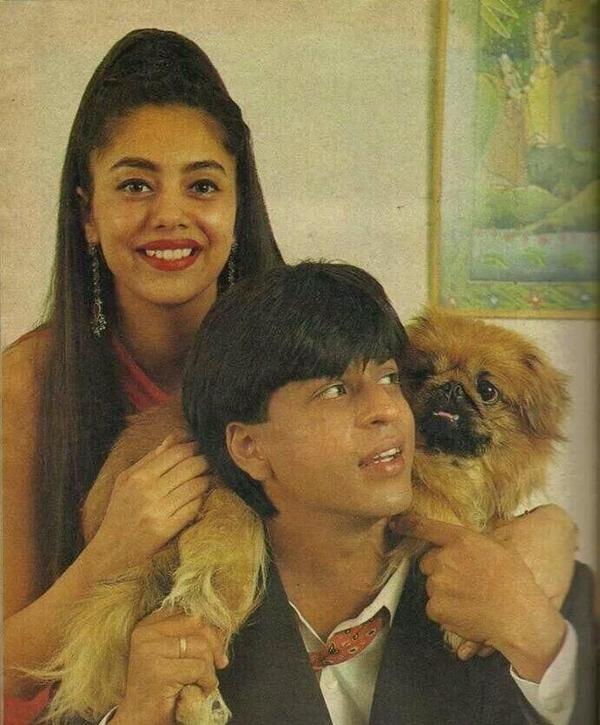 Amitabh Bachchan and Jaya Bachchan  
Amitabh Bachchan is one of B-town's most loved and respected actor and broke many hearts when he decided to tie the knot with the beautiful Jaya Badhuri back in the day. There is something about this couple that's very endearing. The charming 6-foot Amitabh and demure Jaya had a simple love story but one that gives you goose bumps till date. Amitabh fell in love with and married Jaya in an intimate close knit ceremony that was kept under wraps and away from media attention.
Love between the two, blossomed when they met on the sets of Guddi and they have never looked back ever since. Having been married for 44 years now, the star couple has maintained their status of being Bollywood's most respected and loved family. Two children and three grandchildren later, we still see sweet glimpses of them at events and around town.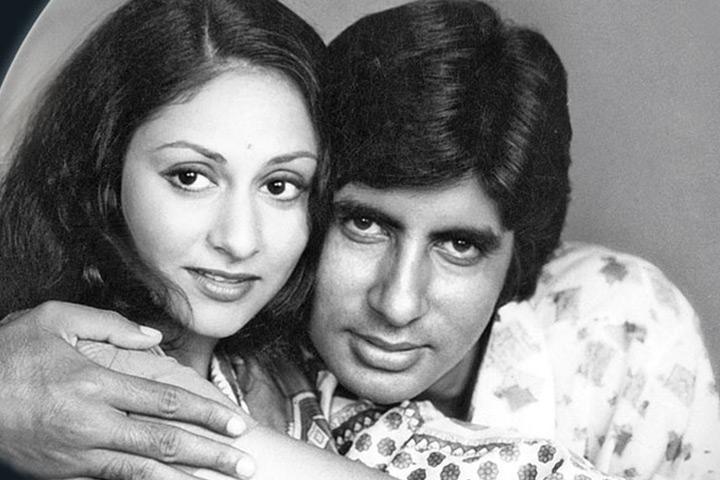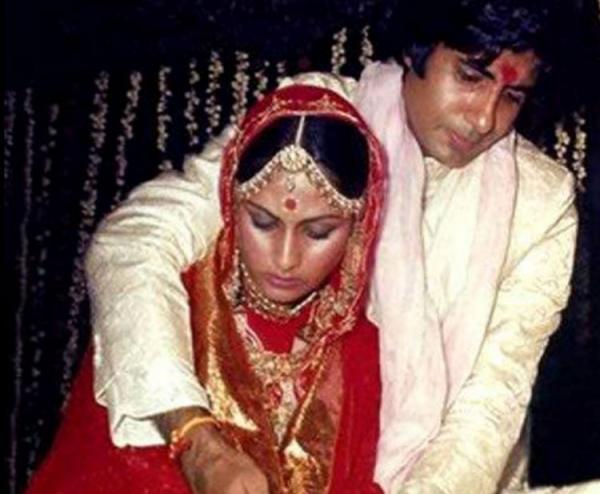 Shatrughan Sinha and Poonam
The love story of Shatrughan Sinha and Poonam Chandiramani begun somewhere in the late 1960s. Reports state that he first say his lady love in a train while he was travelling to Pune. Years later, confirming how they first met, Shatrughan spoke of how Poonam was on the same train, crying with him trying to cajole her. Following that incident, the duo then became friends and quickly developed love toward each other.
Their relationship was opposed by Poonam's mother, but nothing could really stop the love birds from seeing each other. Rumours suggest that their relationship soon hit a road block, when Shatrughan started developing feelings towards his co-star at the time, Reena Roy. Poonam is said to have known of his infatuation and their growing fondness toward each other, but she still decided to stick it through, for the sake of love. Shatrughan eventually decided to marry Poonam and a few years later, his relationship with Reena started to wither away. All's well that ends well! The couple had two beautiful children and have proved to stand strong together despite of all the storms that came their way.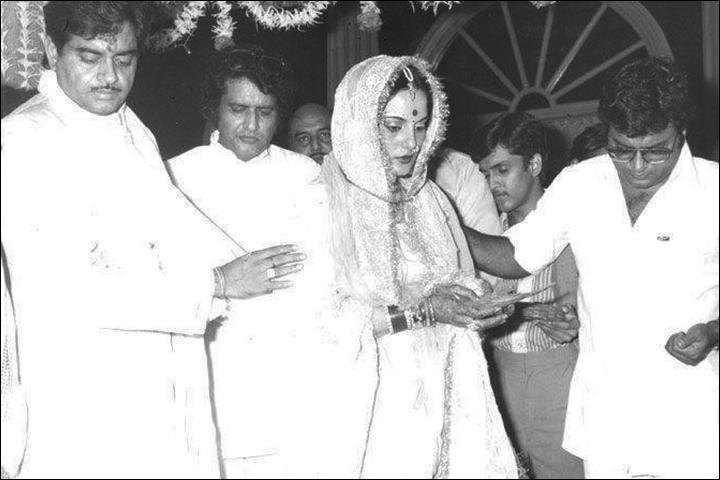 Shammi Kapoor and Geeta Bali 
Part of the legendary Kapoor clan, Shammi Kapoor was popular among masses and was loved by everyone in the industry. He married his co-star Geeta Bali in 1955, but sadly lost her to the disease of small pox in 1965. The actor was understandably left devastated, but took it in his stride to live through it as he had to bring up his two children. The actor then married Neila Devi a member of the royal family of Bhavnagar, Gujarat.
Even after his second marriage, his love story with the beautiful Geeta Bali was one to be remembered. Reports suggest that their relationship wasn't an easy one. Shammi and Geeta were struggling to disclose their relationship to their respective families, and being able to take it no longer, Geeta one evening is said to have blurted, 'Let's get married'. Shammi who thought it was a joke initially, soon realised that she was serious and they, along with the producer of his and Geeta's ongoing film Coffee House, headed to the temple to tie the knot. The priest requested the duo to come back early the next morning at 4am and that's when they were finally married, with the producer as the sole witness. Romantic, isn't it?