Bollywood News
'We Don't Interfere in Each Other's Work': Patralekha on Rajkummar Rao
Patralekha who was in Dubai to celebrate her birthday with the Newton star talks about matters of relationship and work!
In an industry where relationships are constantly under scrutiny and the pressure to make it work is so intense, Rajkummar Rao and Patralekha come across as a refreshing change. Quite like the roles they have done in their career, the couple keeps it as real and regular off screen too. And that perhaps explains the chemistry they share in reel and real life.
The National Award winning actor and his long-time love were in Dubai a few days ago to celebrate the actress' birthday and the Newton star stared shared this super sweet image of the two of them. (Yes, you all can go aww… at it).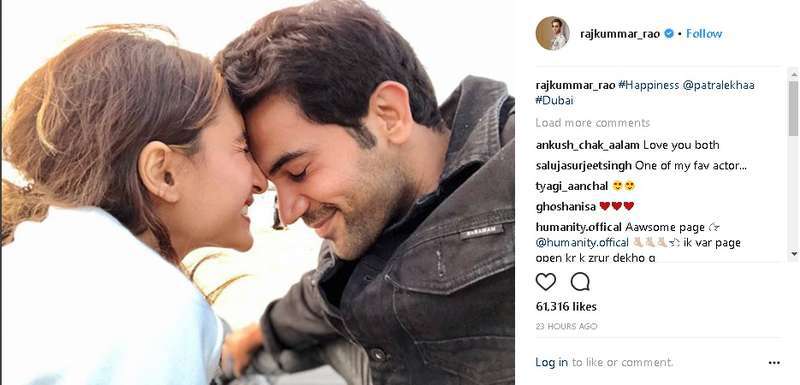 But Patralekha herself would rather keep it private and... well, regular. So no loved-up selfies or silly hashtags! "We keep coming to Dubai, so we didn't do the usual touristy stuff" she laughs when we asked her to share some images from her holiday. Quite unlike other stars whose Instagram feeds are filled with holiday images for the media to consume! "We met up with friends, had some great food at Reem Al Bawadi and did a bit of shopping," she adds. Sounds like one of us, right?
Except that Rajkummar Rao is anything but one of us. And his ladylove knows how special he is, as an actor and person. "Such fantastic scripts come his way, he gets offers daily. The best thing about him is that he doesn't judge a role by its length and trusts his instincts," she gushes adding that the actor's ability to 'become' the character he plays, is what she admires the most. "When you watch him on screen, it's as real as it can get. There is not even an iota of 'acting'. That's something I aspire too as a performer," she adds. Another thing she has learnt from her boyfriend is to say no to offers she doesn't believe in.  Patralekha, who made her debut with Hansal Mehta's Citylights opposite Rajkummar admits that it's not easy to refuse offers especially when there is a need to work constantly but as she admits, "you know best whether the character suits you  or not."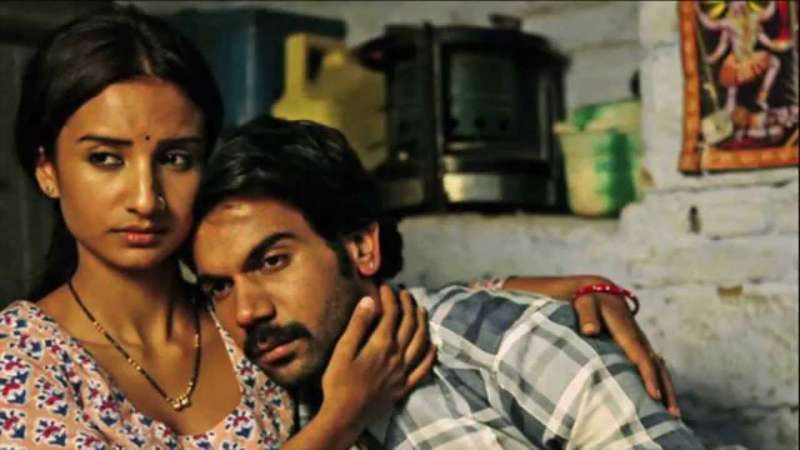 A still from Citylights 
She recently worked with Rajkummar again in ALTBalaji's web series, Bose:  Dead/Alive, a project she's extremely proud of and rightly so. "Being a Bengali, we have grown up listening to tales about him. But this web series made Bose a cool character, the youth could connect to it because of the music and the way it was presented."  Citylights was another perfect experience too, primarily because of Hansal, who also directed some scenes from Bose... "He gets what I want and vice-versa. Citylights was a particularly gratifying experience. It was one character that stayed with me especially since she had to take up a difficult choice to turn to bar dancing. It's difficult to relate to something like that," she says of the critically-acclaimed movie that depicted about the struggles of an urban migrant. Patralekha will next be seen with Abhay Deol in a quirky comedy called Nanu ki Jaanu releasing on April 8. "Abhay is just the kind of person you would expect – very chilled out and doesn't bother about what's going on around him."
Incidentally, Rajkummar's next movie Omerta will also be out in April though Patralekha hastens to add that there "will be no clash". Omerta, she adds, is the only film she says where Rajkummar's character 'scared' her given how deeply involved he was in playing it. "On certain days I found him a bit weird," she laughs.
Other than that though, the actress insists that as a couple working in the same industry, they don't discuss work at home and neither do they interfere in each other's projects. "I seriously have no clue about what scripts he gets offered and what he is working on. It was only recently that I heard the theme of his next one with Sonam Kapoor and Shraddha Kapoor and it was mind-blowing." 
Of course, she is proud of the way Rajkummar's career has skyrocketed especially in the last couple of years. Like most of his fans, she hopes he will land another National Award for one of his films 2017. "Inshallah, he will. Newton stands a good chance but he worked very hard in Trapped too."
And should he win the coveted award, we know who's going to cheer the loudest! Hope the jury is listening!