Tips
Ways to Protect Your Hair This Summer
Follow these simple steps to keep your hair healthy!
With the sun shining and temperatures rising, we have much to worry about and our tresses definitely top that list. The impact of heat on the hair is a well-known one, with people going through leaps and bounds to find ways to protect their hair from breakage and damage. Summer heat causes hair to get extra dry, leaving it lifeless and frizzy. With a lot of professional treatments and products available in the market and at salons, it has gotten more difficult to settle on which one best suits your hair type.
Gals with blond and coloured hair tend to face a bigger problem as the hair tends to get further affected after all the chemical that goes into getting that perfect colour. To make life easier, we've narrowed down the best treatment and product to protect your hair from damage and restore its shine and bounce.
Here are a 5 tips on how to protect your hair this summer:
-          Use an umbrella- This may sound weird but the direct ray of sunshine is almost twice as harmful for your hair as just the usual heat. It tends to dry up the hair, leaving it frizzy and dehydrated. Use anything you can to cover the top of your head making sure your tresses escape the direct heat from the sun. It might just be time to head straight to the mall and pick the cutest umbrella or scarf you can set your eyes on. We're thinking polka dots, what about you?
-          Avoid chemical treatments on your hair- The summer time is not the best time to experiment with changing your hair colour or going through treatment to straighten your hair etc. Try to keep away from using anything that might cause your hair harm.
-          The right products- Choose the right products for your hair depending on what suits your hair colour and type. The right product makes all the difference so be wise with your choices. Always keep in mind, the magic lies in the conditioner..
-          Choose loose comfortable hair styles this season and stay away from the tight braids and other styles that require the use of a million bobby pins! Let your hair move freely and trust us, the results will show!
-          Use a wide toothed comb- The secret is in the detail. Always use a more lenient comb to straighten out knotted tresses and don't apply too much force which will tend them to break apart. Treat those strands with care.

OUR PRODUCT PICK: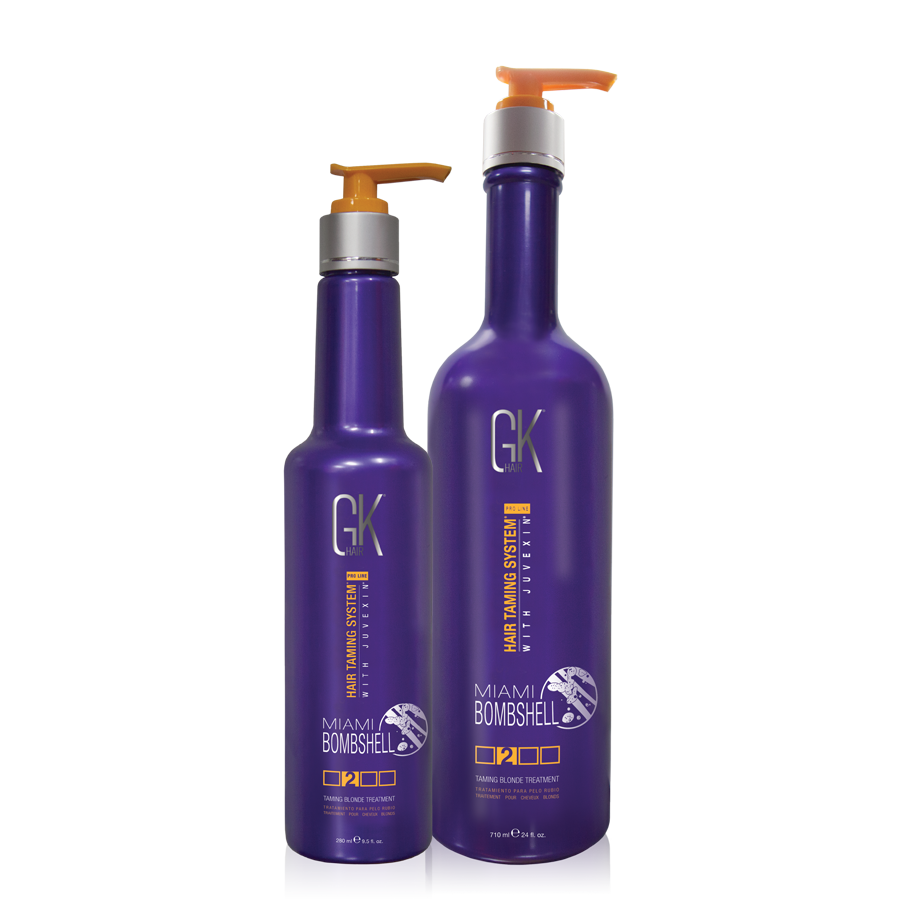 GKhair in Dubai has formulated the perfect product to smooth your hair and remove all that unwanted frizz that the sun brings to it. It makes sure to strengthen the hair leaving it strong and full of lustre, and all this after just one application. The product called, GKhair Miami Bombshell hydrates your hair without the use of too many chemicals and damaging substances. This amazing product can be found at all the leading hair salons around town.