Bollywood News
WATCH: Manish Koirala's Inspiring TED Talk
The actress gives a moving speech, talking about her life in films, failed relationships, surviving cancer and more!
Following Shah Rukh Khan's awe-inspiring speech at TED Talk, Manisha Koirala recently took centre stage at TED Talk Jaipur, speaking about her life in detail, in terms of her career, marriage and her battle with cancer. Her heart-warming speech moved audiences who couldn't stop applauding at the actresses bold take on life.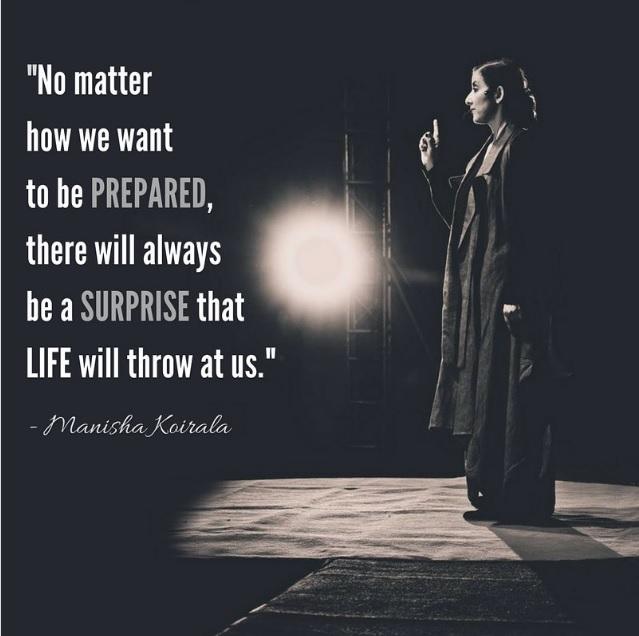 Here are 5 inspiring things said by Manisha:
1)      "It's this uncertainty that makes life so fragile and beautiful. I came from Nepal and happened to be a successful, popular actor in India. I did about 80 odd films in five different languages, multiple awards. To be honest, some quality and a lot of quantity."
The Dil Se actress spoke about her life's journey and how different twists and turns are all part of the game, the best part being when it catches you unaware!
2)      "Initially, it started with a bad film like. I had developed an unhealthy lifestyle which was attracting a lot of bad company. I was moving from one bad relationship to another. I was a mess and I was in denial."
She bravely spoke about her bad choices and how they reflected on her life. A failed marriage, an instable career graph and her courageous battle with cancer later, the actress accepted that her biggest mistake was that she was in denial.
3)      "My cancer was the extreme kind. I signed wavers for permanent heart damage, permanent ear damage, a permanent neuropathy problem. Or when I got to know that my hands would be shaking for the rest of my life. It's then I got scared, really scared. I started the worry that maybe these were my last days. Maybe I was facing the 'D' word- the unimaginable and the unfathomable death. I started the think, "If this was the end of my life, what did I do with my life so far? Did I live well and was I proud of it?"
The actress openly spoke about her fear of death and the eternal question that she was faced with in terms of how she fared in the game of life. The audience had tears in their eyes as Manisha emotionally spoke about her disease and discussed the internal thoughts that went through her mind.
4)      "I take care of my health. I nurture it. My relationship with my family sits filled with much more respect. I used to have an entourage of friends, the huge circle of friends. But today I have a handful with whom I share a deeper bond, more meaningful friendship."
Inspiring crowds, Manisha explained how her life turned around after she had recovered from the mistakes of her past. She spoke in length about discovering the true meaning of friendship; stating that quality of the friends you chose to keep is what's most important as compared to the number of friends you have in total. Well said Manisha!
5)      "As our time here is limited, we must make the most of it. We cannot be living someone else's life, right?"
No one better thank Manisha to express the importance of appreciating life and living it to the fullest. The actress spoke about making the most of life without the pressure of having to please someone.
Watch the rest of her speech here:
Now these really are some valuable lessons to take back home, don't you think?
The actress has made a delightful comeback with her film, Dear Maya, following which she will be seen in the Sanjay Dutt biopic, playing the role of Nargis Dutt.