Tips
Walnuts Should Be Part Of Your Chilly Winters! Here Is Why
Read more to know about the health benefits of Walnuts.
Winters are here and giving us quite the chills. Dry fruits during the winter season become quite the staple because of their high-fat content that aids in keeping us warm. One such winter delicacy is Walnuts. To say walnuts is a nutritious fruit is quite an understatement. walnuts, also known as Persian walnuts, are members of the Juglandaceae family, with pecans and hickory as close relatives. If you are looking for healthy plant-based Omega-3 sources, Walnuts should be on your priority list. Deliciously crunchy and nutty, walnuts make for an amazing snack any time of the year.
These nuts have various health-promoting properties that are often lesser-known. Read here to know more about its nutritional benefits.
1.    Walnuts Are Highly Nutritional:
To say walnuts are highly nutritional is an understatement. Walnuts are rich in omega 3 fatty acids or polyunsaturated fatty acids. Walnuts are a good source of protein and dietary fiber, which helps facilitate weight loss. Walnuts are loaded with Vitamin E, Vitamin B6, folate and thiamin too.
2.    Aids In Weight Loss: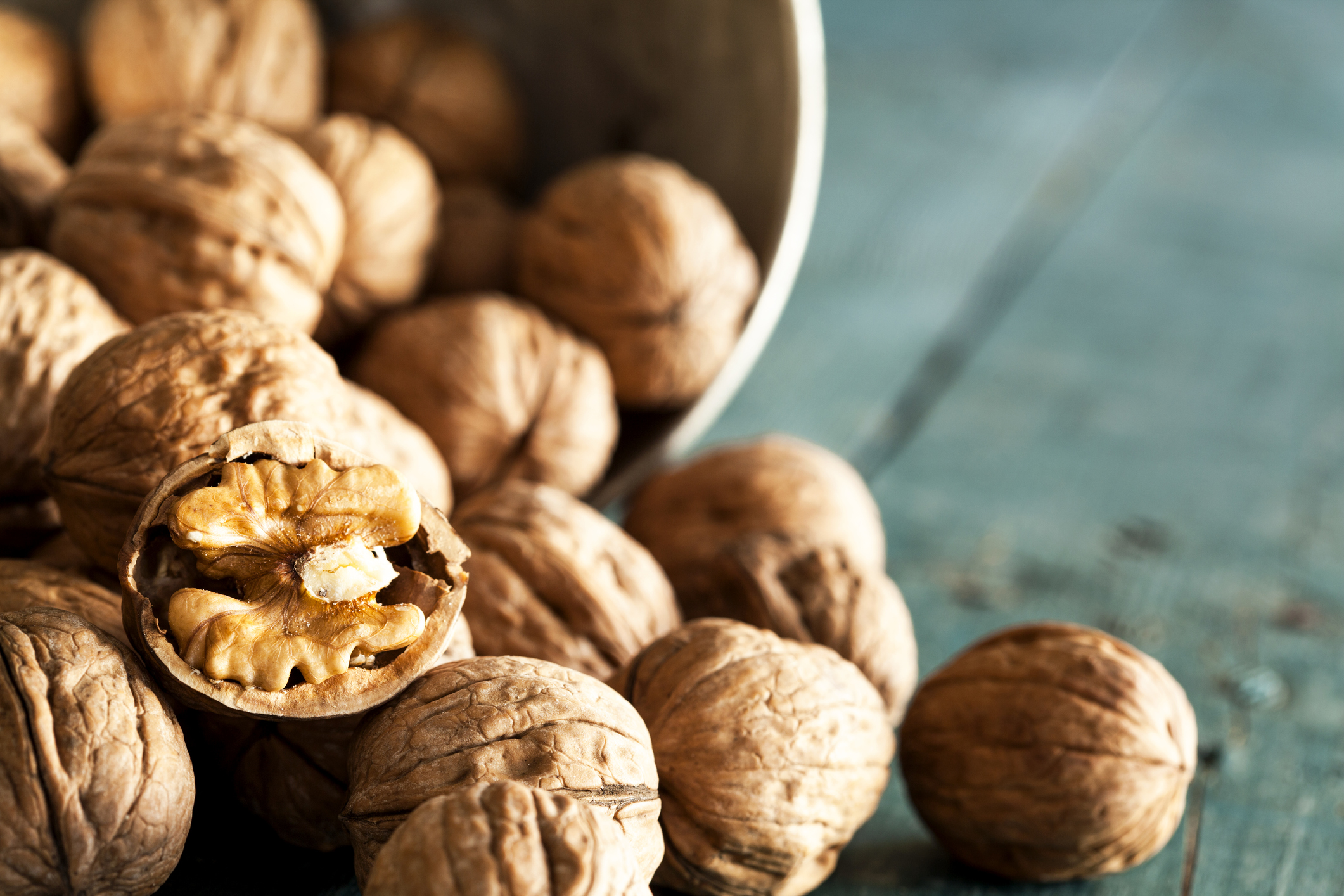 Eating walnuts makes you feel full, which reduces appetite and helps with weight management. Since walnuts are replete with dietary fiber, proteins and fat content, they make you feel fuller for a longer period of time. And this will eventually refrain you from unnecessary binging and thus helps in weight loss.
3.    Rich Source Of Antioxidant: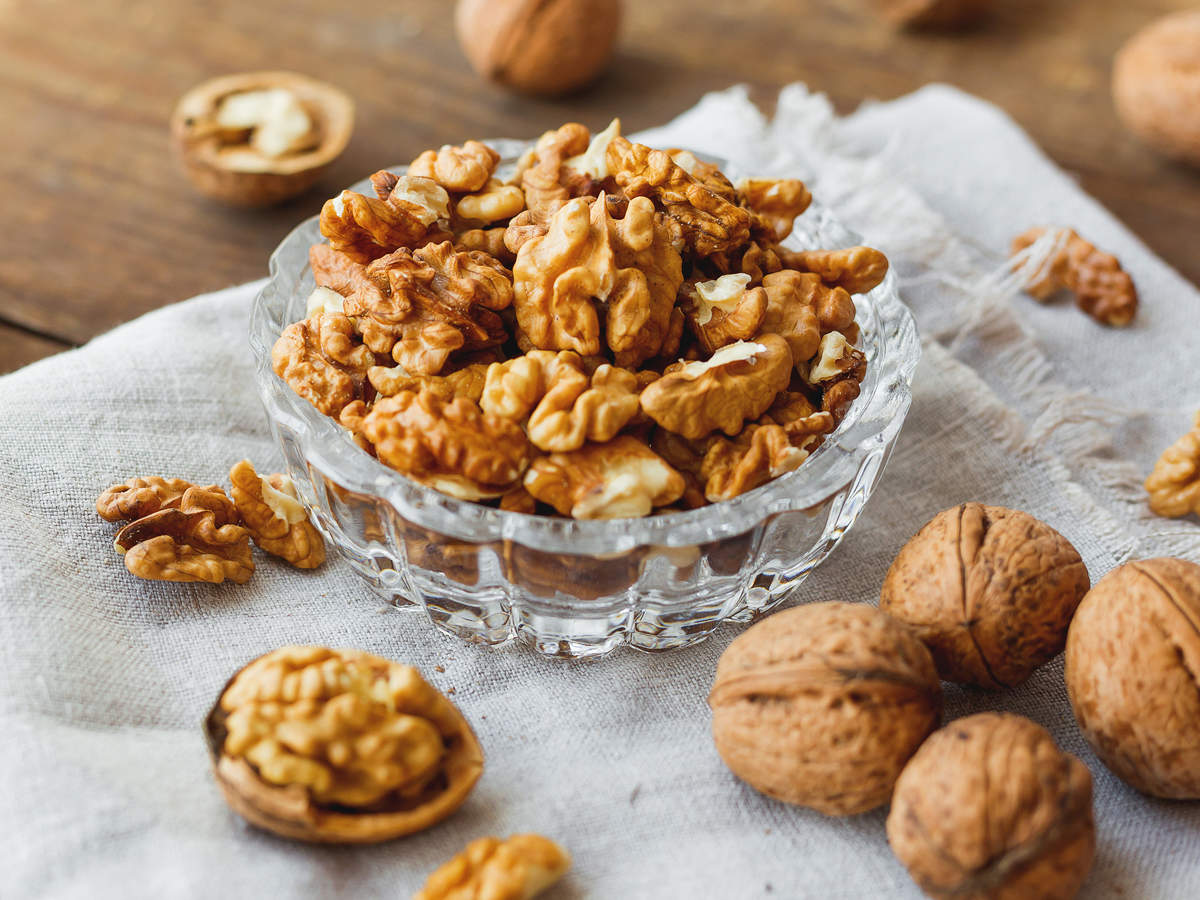 Walnuts prevent ageing because of their antioxidant properties. Consuming walnuts helps the skin look younger and healthier due to the powerful antioxidant, vitamin E.  This also means that walnuts improve cholesterol levels and makes it good for heart health.
4.    Grow healthy, strong hair and nails:
Walnuts are a great source of biotin, or vitamin B7, which is thought to help hair and nails grow stronger and longer, as well as prevent hair loss. Vitamin E can also help give your hair and nails a healthy shine.
5.    A Wonder Nut For Brain: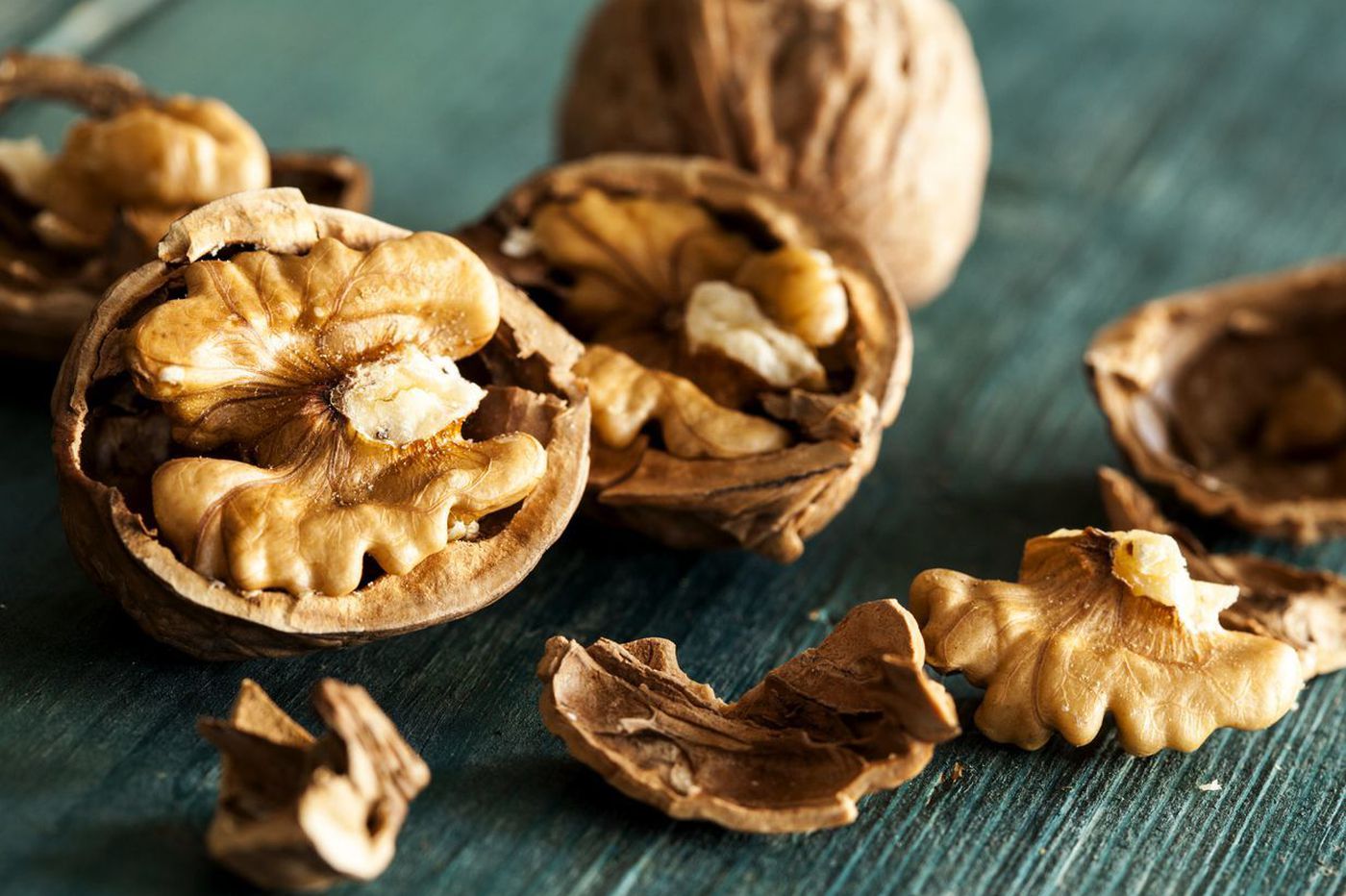 Walnuts greatly improves motor function. Those handy omega-3 fatty acids do wonders for the brain, including improving motor function when taken in a moderate amount.
So what are you waiting for? Incorporate these walnuts in your favourite baked dishes, sprinkle it on salads and cereals or have it as it is, walnuts are great in all manner. This nut not only provides you with multiple vascular benefits but also helps you to maintain your ideal weight over time.