Celebrities
Virat Kohli's Picture With an 87-Year Old Cricket Fan is Winning Hearts All Over Social Media
Virat Kohli is currently playing hard for the Indian cricket team at the ICC World Cup. But his latest picture with this elderly cricket fan has been making the rounds on social media and is all anyone can talk about
India and Bangladesh went head to head in their match yesterday in which India came down hard on their opponents. India secured a position in the semi-finals after their game and Bangladesh was knocked out of the tournament. The boys in blue played quite the game and won with flying colours. As fans cheered them on, there was one fan in particular that caught the eyes of spectators and fans alike. It was an 87-year-old fan who was cheering for the team with full force. As pictures of the woman surfaced online, she immediately became an internet sensation. And skipper Virat Kohli made sure to thank her personally.
"Also would like to thank all our fans for all the love and support and especially Charulata Patel ji. She's 87 and probably one of the most passionate and dedicated fans I've ever seen. Age is just a number, passion takes you leaps and bounds," Virat wrote in his post.
"There was only love and blessings for the whole team in her eyes. What an inspiration. With her blessings, on to the next one," he added. His heartfelt caption was accompanied with a picture of him with the elderly fan.
Of course this meant that all of Virat's fans and followers saw the picture and went on to comment on the post. From wife Anushka Sharma to Ranveer Singh to Karan Wahi and Diana Penty and many others, they all left loving comments on the cricketer's picture. Check them out here: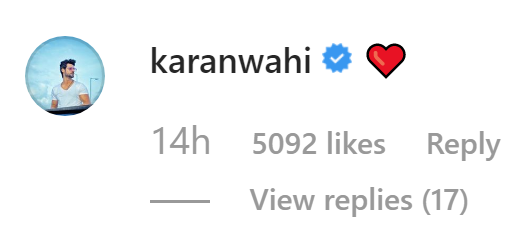 India is now all set to face Sri Lanka in their next game on July 6, 2019. While we have had our fair share of a run in the tournament this World Cup, India might finish first before the semi-finals kickstart if Australia loses their match again South Africa.Who do you think India will face in the semi-finals? Tell us in the comments below!