Bollywood News
Vikas Khanna: 'You Have to Stay Crazy Till the End'
Vikas Khanna, the chef with the Michelin star is back with a new project and it's not just all about food
"They couldn't stop laughing.  They said, at 50, I should be thinking of settling down. But I said you have to stay crazy till the end," Vikas Khanna laughs when I ask him about his family's reaction to his decision to make a film. 
The film we are talking about is of course, The Last Color starring Neena Gupta that has been showcased at several film festivals including Cannes and Berlin, has won loads of good reviews, has had an association with Google and the UN, and is now aiming to release in Dubai in November.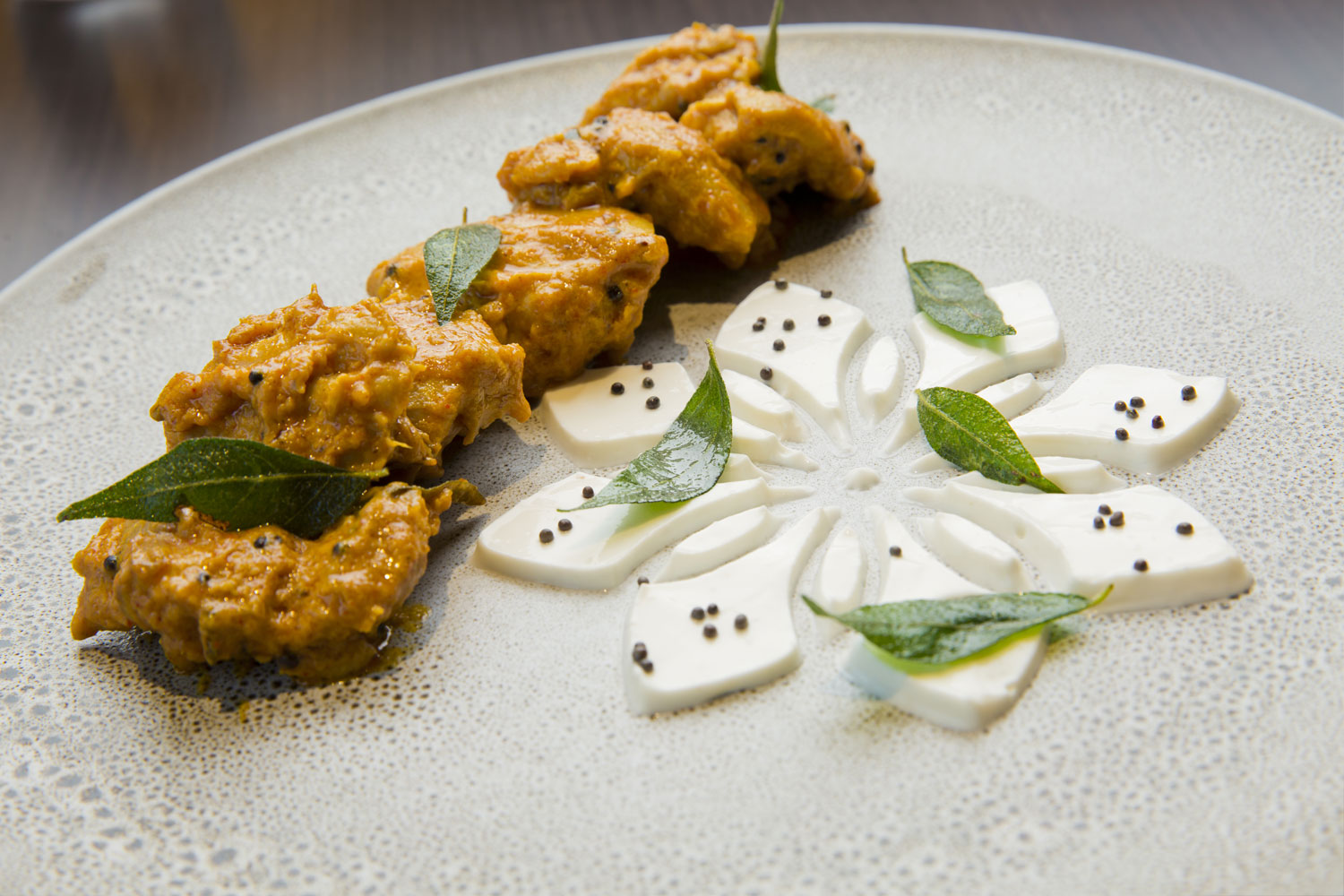 From being a Michelin-starred chef to an acclaimed filmmaker, from authoring definitive books on Indian culinary  traditions to writing fiction and turning it into a movie, from launching award-winning restaurants to serving celebrities and world leaders, Vikas Khanna's life is a prime example of all that you can achieve if you 'stay crazy'.  Passion dictates his life, be it in the creation of a new dish for his latest project Kinara, or spending hours at the ghats of Varanasi, taking the perfect shot.
For instance, his eyes light up when he explains a special delicacy he has included in the menu at Kinara by Vikas Khanna that launched recently at the JA Lake View Hotel. It's called Shakarkandi ki chaat. The humble sweet potato is boiled with ginger, pan smeared and then smoked with mango wood and sandalwood.  Thereafter a spice crust with dried lemon is added, topped with hung yogurt. The potato meanwhile is poked and roasted strawberry, with a hint of saunth is fused inside. On the side, is homemade boondi and kumquat pickle. You have to eat it all together and what you get is an explosion of flavors – of the yogurt, chutney, potato and kumquat pickle. "It took us two months to perfect it," he smiles, adding that the entire menu is original and authentic but with a surprise element to each dish.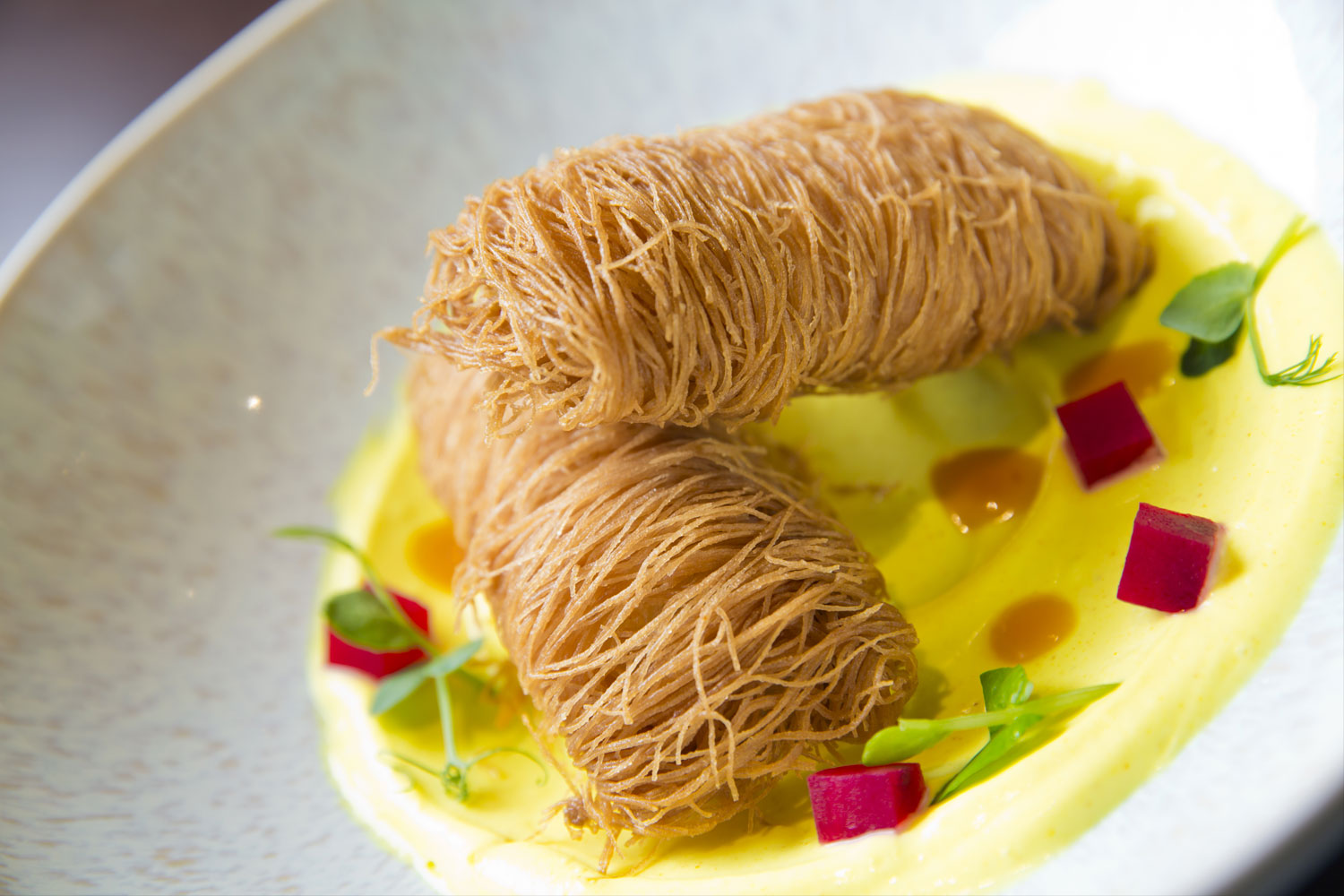 Of course, Kinara isn't his first foray into the super competitive Dubai culinary scene. He had tried earlier with Junoon that was much loved by patrons but failed to have a long innings. Vikas is refreshingly honest when asked about it. "There are way too many variables in the restaurant business, anything can go wrong. It's like a heart operation, one wrong chord and everything ends. But it's okay. At 50, I can say that very few chefs have a legacy beyond a restaurant that gave them success. For me, restaurant is a business where people come and eat. But what really makes a difference is when you create a place with a soul."
His definition of an eatery with soul: "When a diner feels you have tried to create a unique experience, the menu is curated well and when the restaurant doesn't just serve food but becomes a cultural expression lending it gravity." He then explains all that he has tried to introduce at Kinara – from the platter of four chutneys, one each from east, west, north and south of India, the smoking techniques employed in making some dishes and special rotis such as the roasted garlic and chilli roti inspired by travellers of Rajasthan. "It's a work of art," he says proudly.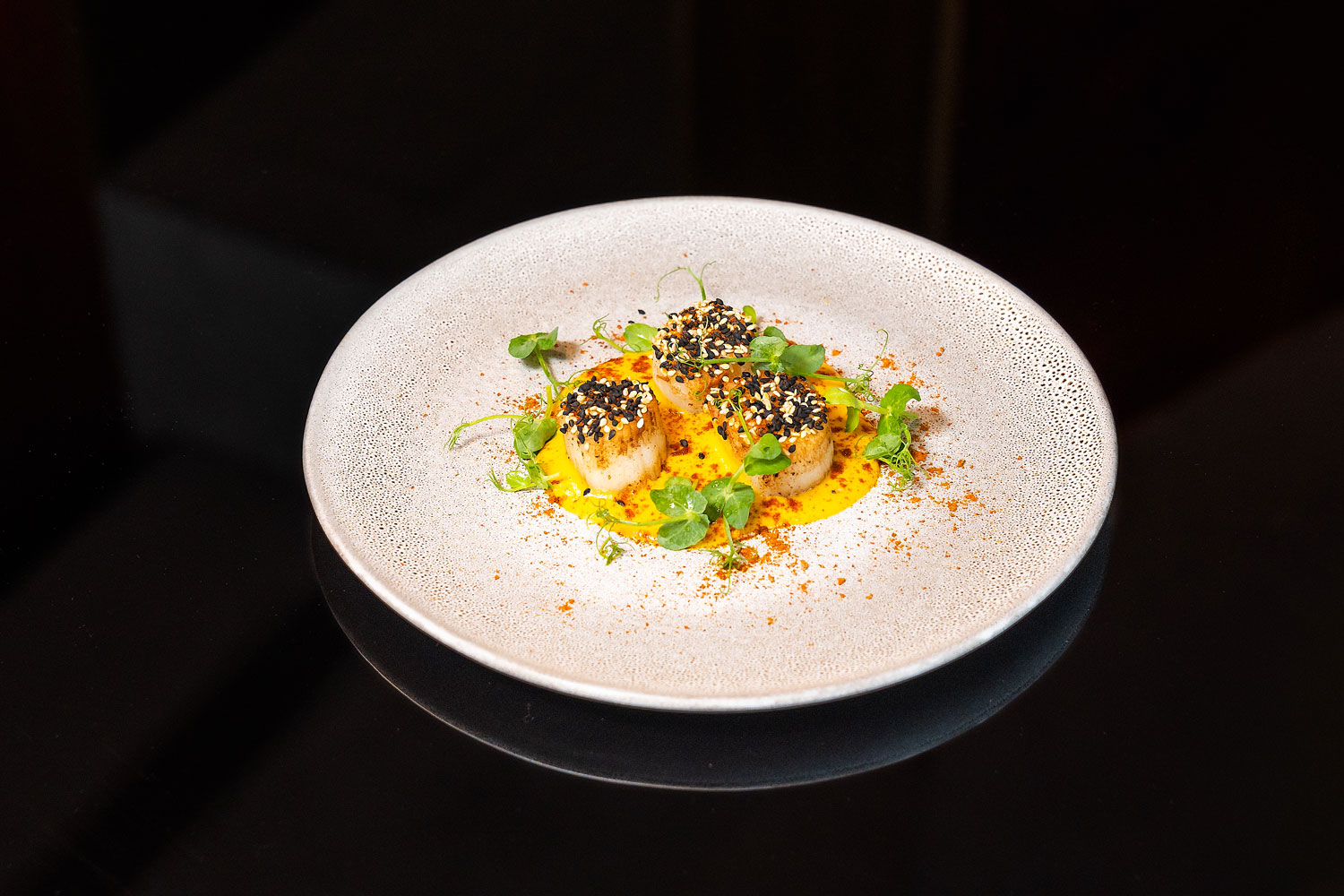 It's the same excitement I see when he talks about his film, a saga on a widow in Varanasi and her attempt to seek happiness. Sounds similar to Deepa Mehta's Water? "But that was about prostitution among the widows and their travails. Mine is a sunshine film, it offers hope. The last five minutes will make you happy!" he says.
It's difficult to say what inspires him more at the moment – food or films! For instance, his inspiration for food, he has always said, comes from his many travels as well as his love for research. One of Vikas' pastimes is to view YouTube videos of simple homemakers and old women cooking up a storm. "Aren't they really cute? I follow this lady from Kerala who is strict and brusque while cooking but I have learnt so much from her! She scares me, but she teaches each dish meticulously. I am intrigued by women with a voice," he says.
In all of it, what comes strongly is his inherent humanism, liberal values and the desire to walk a path born out of passion and not commerce. He isn't just a chef but a humanist who feels strongly about issues. Who else would make an international film on the plight of Varansi widows? The next subject, on his platter, he says, is immigration. "We need to talk about it, most people don't know how lonely we (immigrants) are in a foreign country. Immigration is an issue, it is splitting families. In the next few years, there will be a lot of disoriented children. At this age and space in life, when on certain occasions, I hear things like 'this place is not for brown guys', I know that this is a subject we need to talk about."
QUICK BYTES
On Neena Gupta, his lead actress in The Color of Life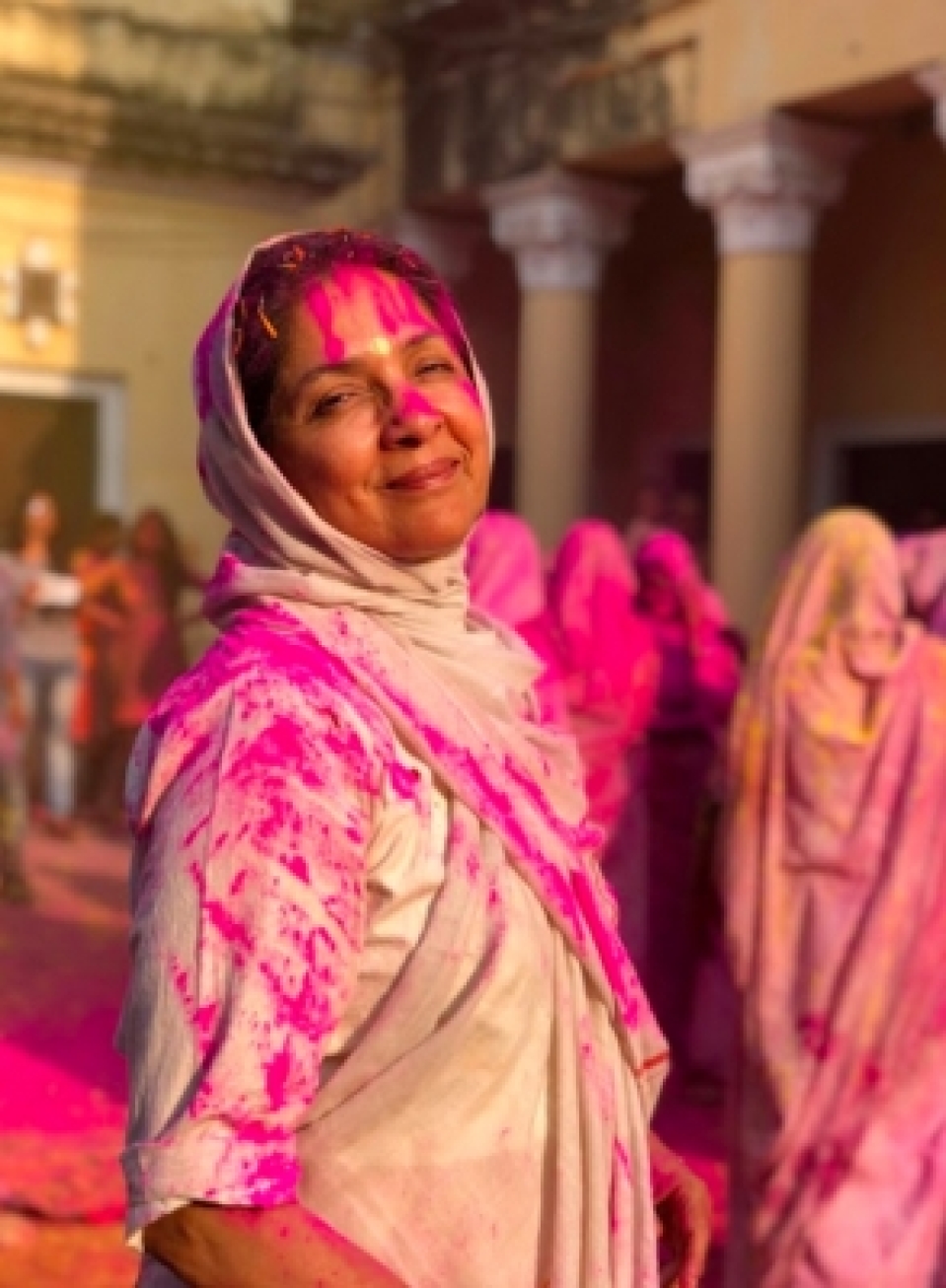 I am glad I got the best actress in the country, she would be at times, shocked when I would tell her the scenes. I loved the scene where she is looking into the mirror and staring. She was so expressive!
On his fondness for South Indian food
I am way too inspired by it.  In Kerala, they use green mangoes in fish curry as a souring agent! Who does that? But it's so delicious. We tried the idea of using the Allepey fish curry sauce with scallops into which curry leaf oil is added.
On Michelin stars and Indian restaurants
Michelin stars don't just happen out of the blue. Michelin guide is a guide of the country. There is a Tokyo, New York, Chicago guide etc. For a city to reach to reach that level, it needs to have enough restaurants to match global standards. It is not easy.
On the top food trend
Comfort food is the top trend. We are so distracted by social media, anxieties and stress that we have become mechanical and depressed. Food gives us hope and comfort. We never used to think so highly about food until now. When the world is crashing before you every minute, you take to food for comfort.