Bollywood News
Vidya Balan Shares a Snapshot From the Special Screening of Mission Mangal
Vidya Balan is one of the finest actresses in the country and has given some of the greatest commercial hits. Her film Mission Mangal has done great at the Box Office.
Vidya Balan has broken the stereotypes when it comes to the traditional role of a heroine. Not only did she break the mold of a typical Bollywood heroine who would only dance around the hero while he played the central role, but she has also made the film industry a comfortable space for women who do not fall under a specific size. Vidya Balan has done films where a woman is the protagonist and holds the entire weight of the film on her shoulders. Her roles are strongly performance-oriented and at times do not even need a hero in the film.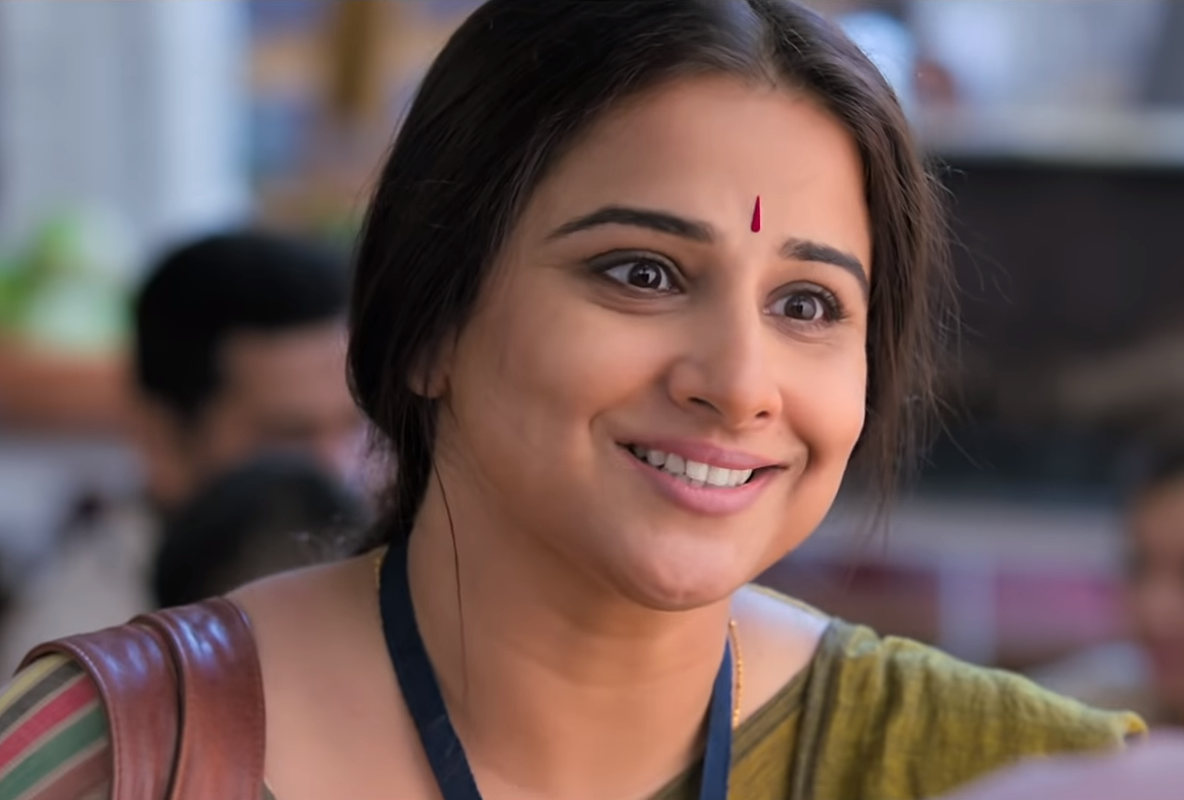 Vidya Balan in Mission Mangal
Vidya Balan posts a traditional look from Mission Mangal's special screening
Although Vidya Balan did traditional glamorous roles at the beginning of her career, she soon discovered that this was not the path intended for her. She is comfortable under her skin and loves sporting the traditional Indian fashion. Vidya Balan is mostly seen in traditional saari and makeup. In a recent post, which is from a special screening of Mission Mangal, Vidya Balan can be seen sporting a dark green chiffon saari with light gold embellishments. Her hair is tied back in a tight bun with traditional flowers. Vidya Balan's makeup is also traditional with a similar color bindi and heavy kajal led eyes. Here she has made a slight shift from her regular look by sporting a sheer saari which she usually does not.
'Tonight for a special#MissionMangal screening for #BMC'
Vidya Balan has lately been experimenting with new looks
Vidya Balan has been experimenting with her traditional look in the past few days. She styled a printed saari with black jacket for a special interview. Her hair was kept away from the face but in a contemporary fashion with creative earrings.
She also made another different statement when she wore a brown long coat with a midi dress accentuating her curves. Vidya Balan finished this look with a statement winged liner.
Vidya Balan's film 'Mission Mangal' has made it big in the Box Office
Vidya Balan has recently completed her film Mission Mangal which has done great business at the Box Office. It is the fourth highest grosser of this year and has earned Rs. 171 crores by now.  Mission Mangal is a star-studded film where she got the chance to work with Akshay Kumar, Sonakshi Sinha, Tapsee Pannu, Sharman Joshi, and many others. The story of the film is based on the scientists from the Indian Space Research Organisation who were behind India's first interplanetary mission Mars Orbiter Mission. The original achievement was appreciated all over the world not only because of being the country's first such expedition but also because the team comprised majorly of women. Hence the film also had strong female actresses who made a mark with their performance in the film.