Bollywood News
Vidya Balan Reveals Paa Was Her 'Landmark Film' as Amitabh Bachchan-Starrer Completes 10 Years
Vidya Balan took to her Instagram stories and was extremely nostalgic on the occasion. She said Paa awakened the maternal instinct in her for the first time ever and was a dream come true
If there is one film megastar Amitabh Bachchan and his son Abhishek have set the screen ablaze with, it's their blockbuster hit Paa. Starring the ever-elegant Vidya Balan in the lead, the film released back in 2009 and celebrates 10 years today. It ruled Indian cinema in its time and received several accolades. It received commercial and critical acclaim, with the cast being lauded for their work and acting prowess. The R Balki project featured a strong storyline. It centred on a child Auro (Amitabh) and his relationship with his father (Abhishek). The father-son duo was also praised for their reversed real-life roles on the reel. An emotional Vidya has now taken a trip down memory lane, looking back at one of the most solid films of her career.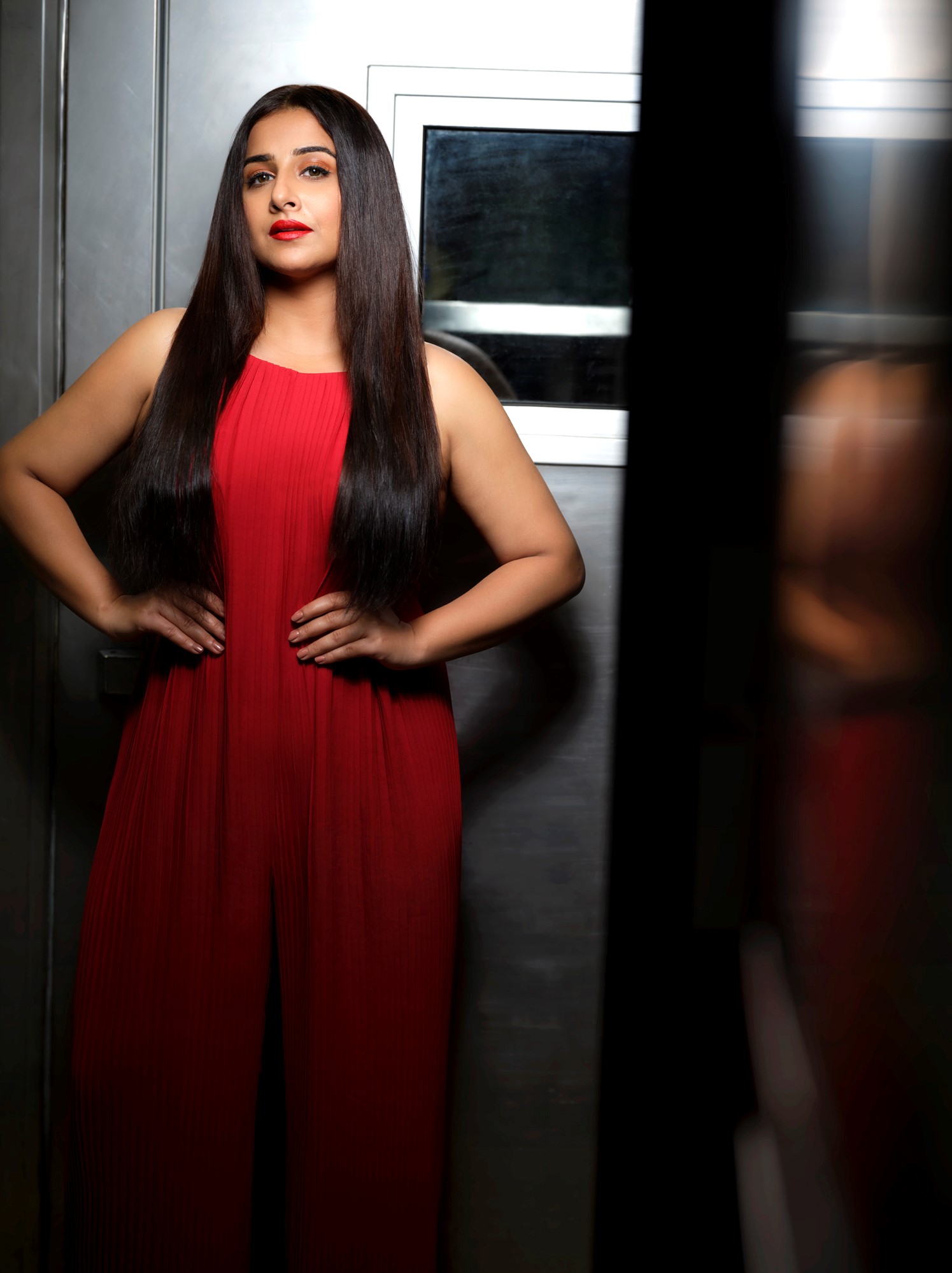 Vidya Balan
She took to her Instagram stories and was extremely nostalgic on the occasion. Revealing how the film awakened maternal instinct in her, Vidya said, "Paa was a sort of landmark for me. I have said it many times over that it awakened the maternal instinct in me for the first time ever and to top that I got to witness the magical transformation of Mr Bachchan into Auro. And lastly working with Balki was unbelievable."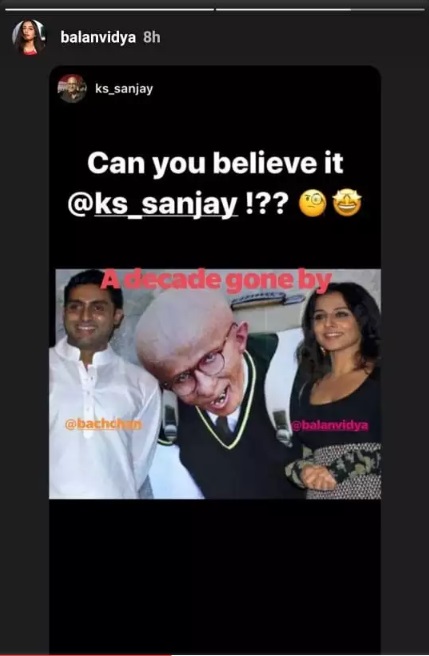 She added, "It was of course a big idea to start with but the process was easy and effortless and the way he normalised behaviour of all the characters and that too with such little instruction was a huge learning." Auro is a child suffering from a rare genetic condition known as progeria, a disorder that leads to quick acceleration of the ageing process in children. Vidya is currently busy shooting for a biopic on the late mathematics genius Shakuntala Devi. She earlier expressed her excitement for the film, adding she hopes to do justice to the character. We can't wait to see her on the big screen once again!