Bollywood News
Varun Dhawan Brings Back Student of the Year Feels With His Latest Sporty Look!
Varun Dhawan made his film debut back in 2012 with the Karan Johar film Student of the Year. Now the actor has certainly come far in the industry with a still-growing film career.
Varun Dhawan recently made an appearance at the airport, no doubt as part of his jampacked schedule, and looked as dapper as ever! The young actor's boyish good looks were amped up with his casual, sporty fashion of the day which certainly reminds us of his avatar in his debut film "Student of the Year." Check out his look below!
Varun was spotted in the classic white T-shirt and denim jeans combo which is perfect for anyone that wants to keep the perfect balance between stylish and lowkey.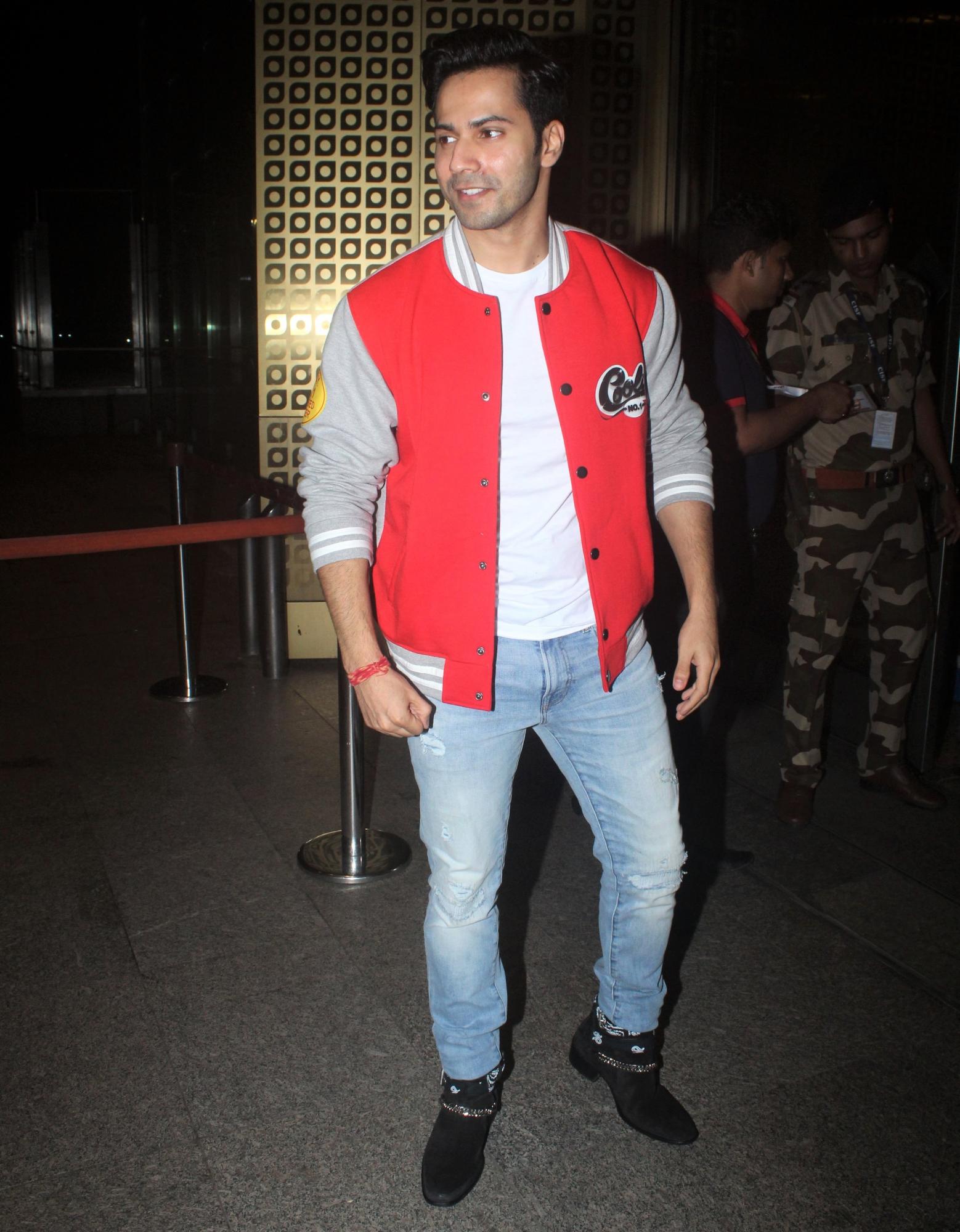 To add some colour to the look, Varun layered up with a bright red varsity jacket. The sporty look of the jacket reminds us of Varun's "Student of the Year" days, as the actor sported a similar athletic-chic style in the film. Doesn't it just remind you of your own college days?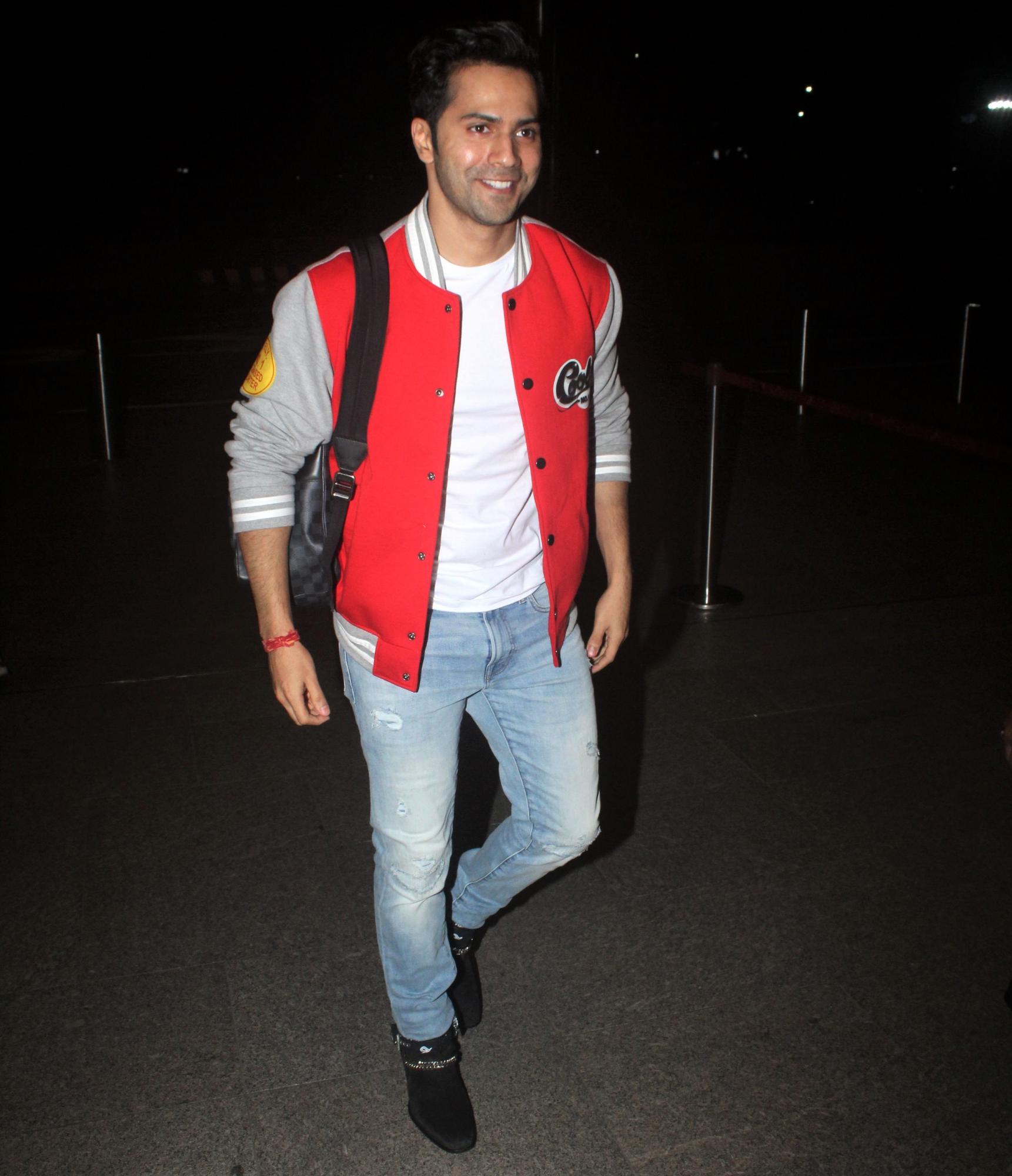 To round it off, Varun had on a pair of stylish black boots and also carried around a backpack over his shoulder.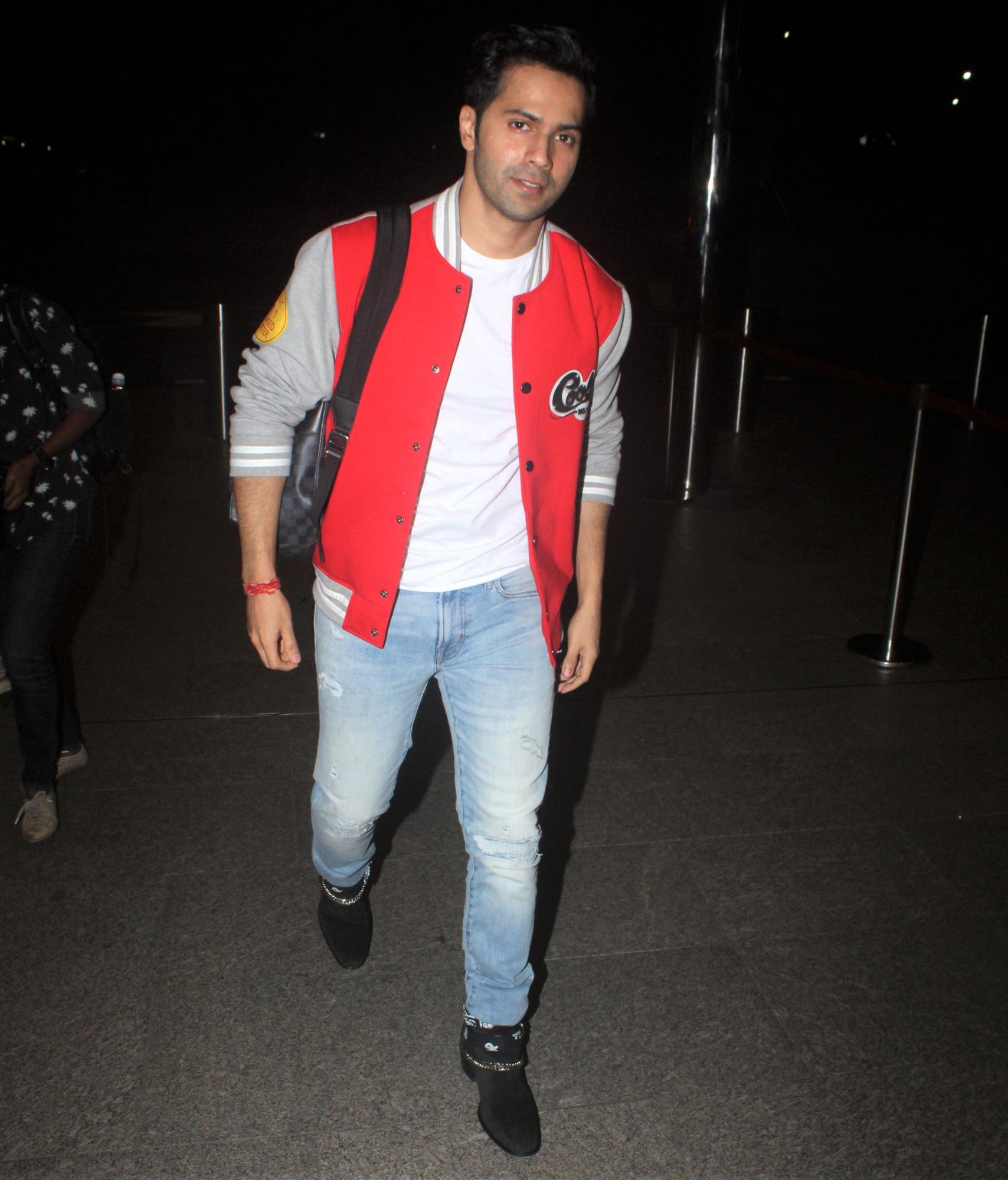 While at the airport, the actor also found the time to totally make a fan's day! Varun is known for always being a total sweetheart to his admirers and acted no differently when a young girl approached the actor to ask for an autograph. Varun obliged and bent down to pen his signature right on to the fan's shirt!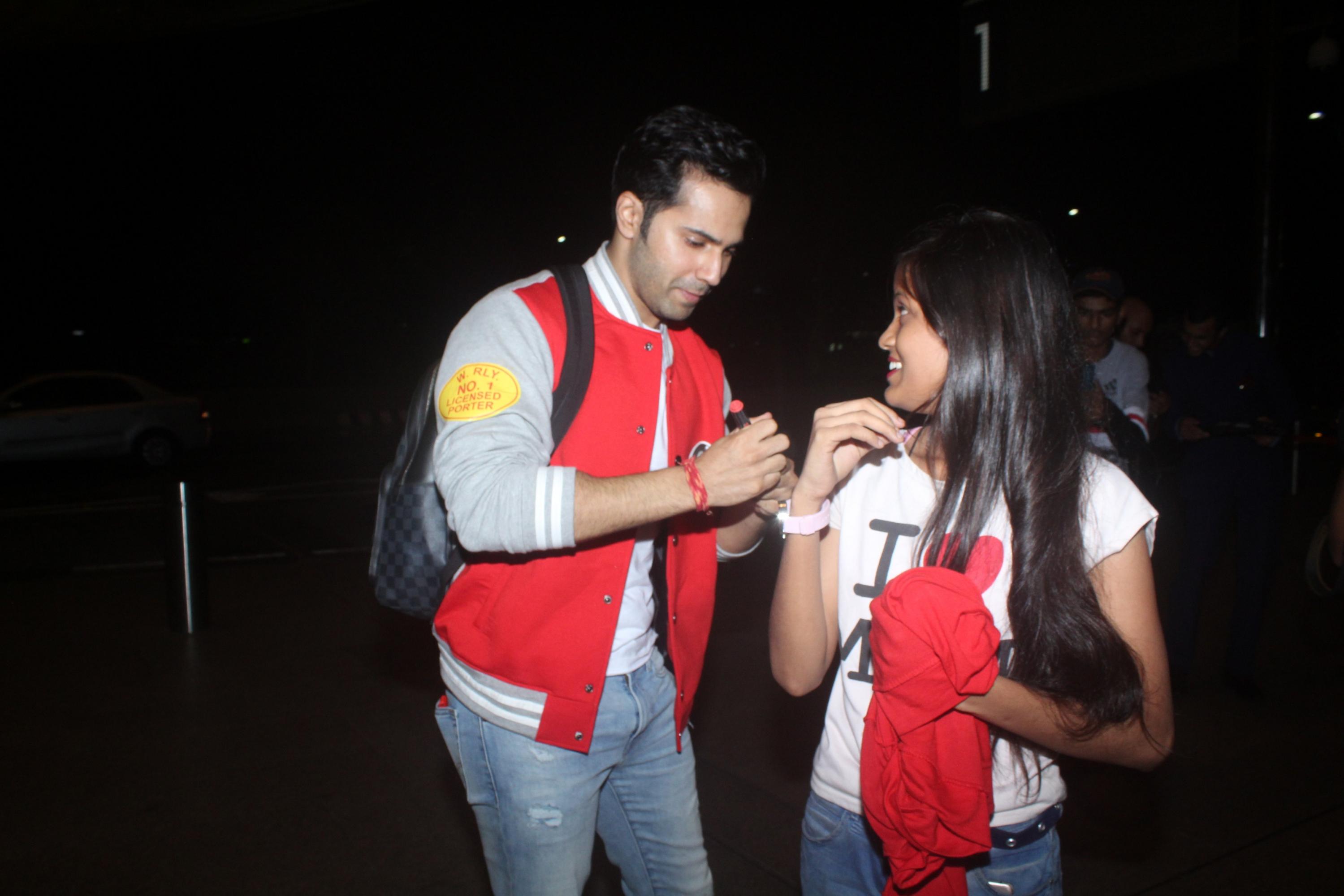 We are loving how happily Varun accepted the fan's request. To nobody's surprise, the girl looked absolutely delighted to get the chance to interact with her fave actor.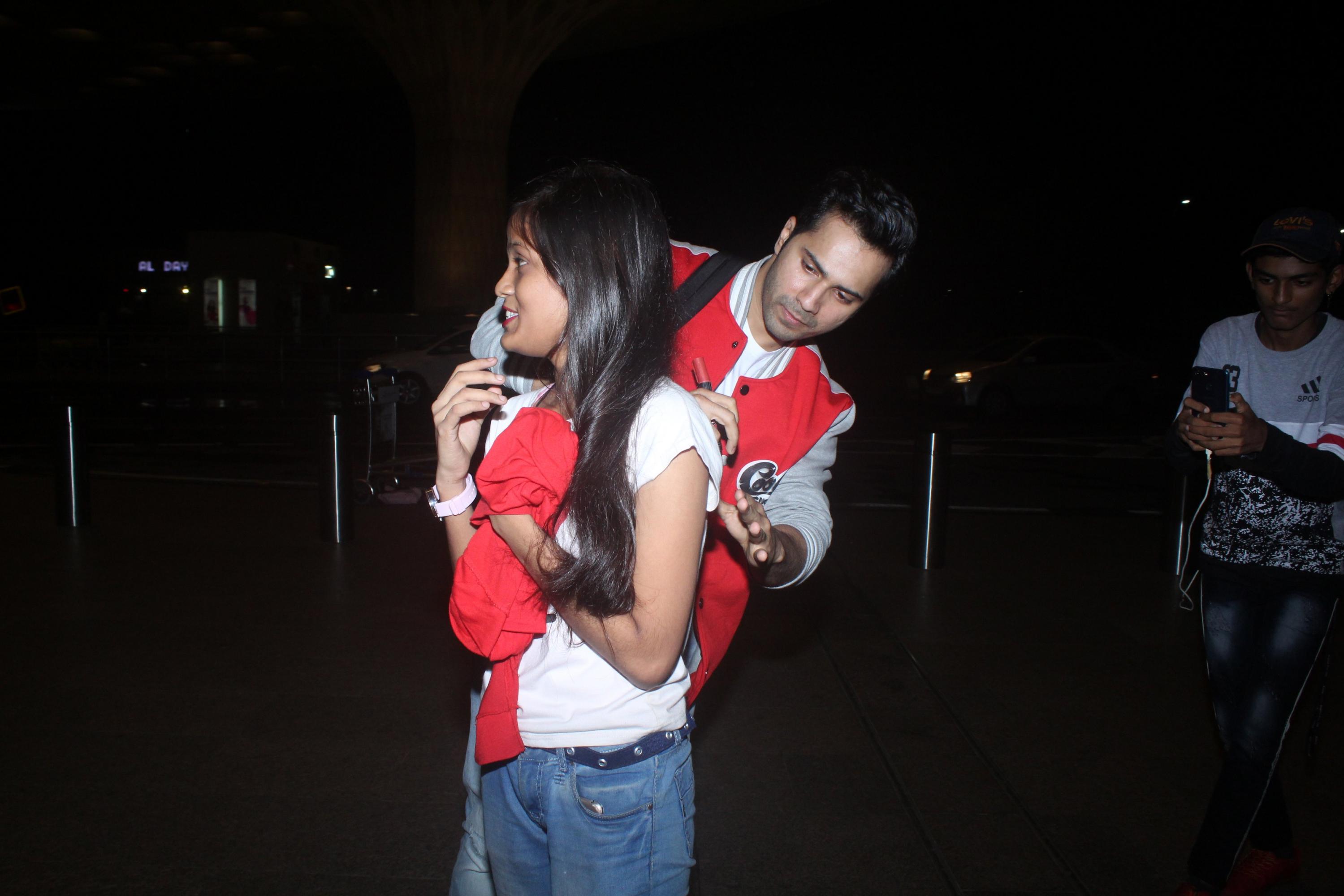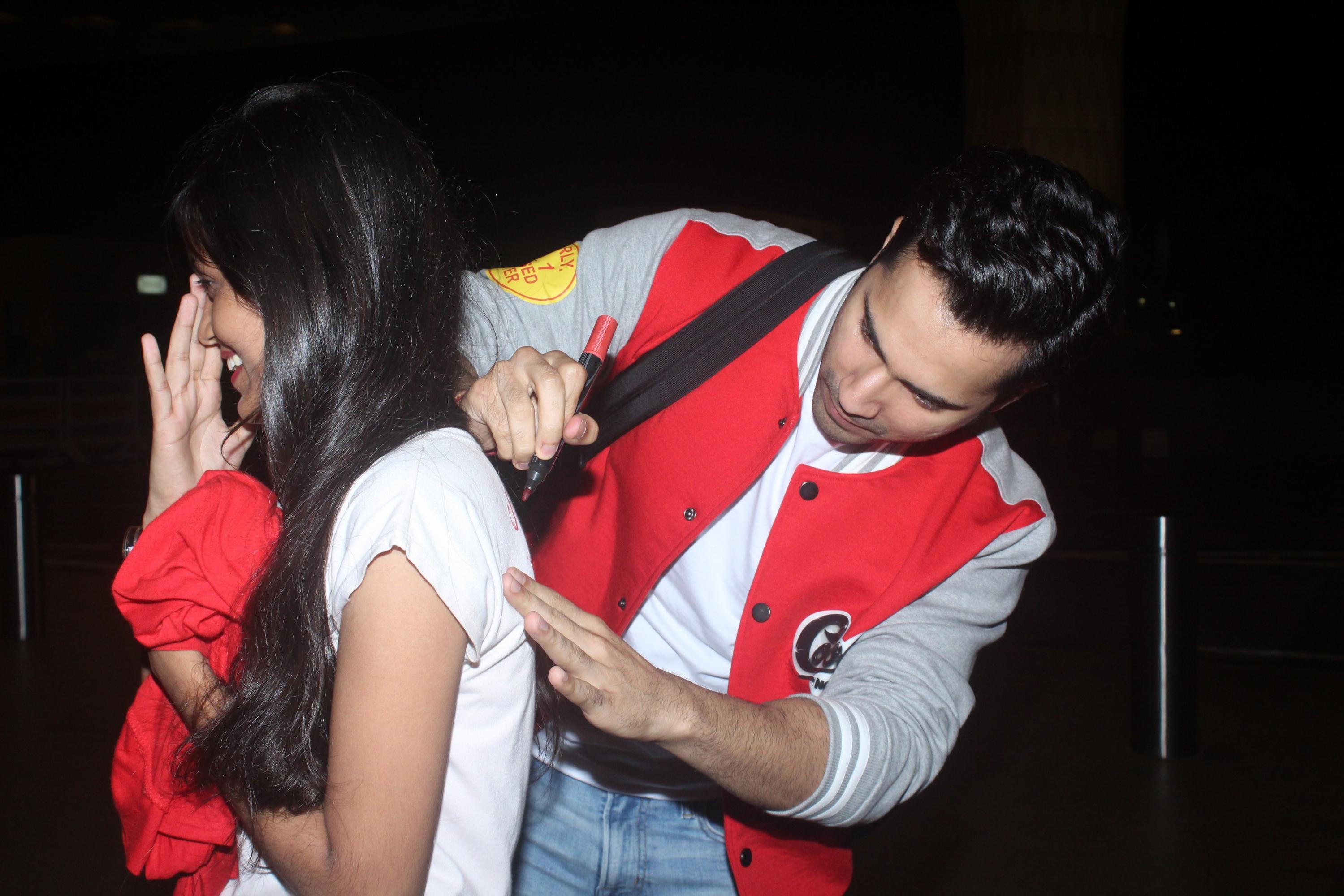 Varun's most recent appearance on the big screen was a starring role in the Karan Johar-produced film "Kalank." Though the historical drama was the subject of a ton of hype leading up to its release, the flick ultimately disappointed viewers and critics alike. Many had high expectations of the film, for everything from its multi-starrer cast (Varun, Alia Bhatt, Sonakshi Sinha, Aditya Roy Kapur, Madhuri Dixit and Sanjay Dutt) to Karan's claims of it being his magnum opus. Though the film ended up being a let-down, Varun fans can look forward to seeing him again soon in the dance film Street Dancer 3D as well as the lead role in the remake of the Govinda film "Coolie No. 1."