Celebrities
Valentine's Day: Top Ten Pakistani Showbiz Couples who Keep Love Above Everything Else
Here is a list of top ten couples from the Pakistani showbiz industry whose love has stood the test of time.
Valentine's Day would remain incomplete without going through the love stories of the couples who provide inspiration to everyone else around them. It is easy to fall in love but remaining in love forever requires hard work and patience. Celebrities do not live easy lives in terms of privacy as their personal life is out in open for everyone which also results in the added pressures. Here is a list of some real-life Pakistani celebrity couples whose love provides relationship goals to all the lovebirds on this Valentine's Day.
1. Rambo and Sahiba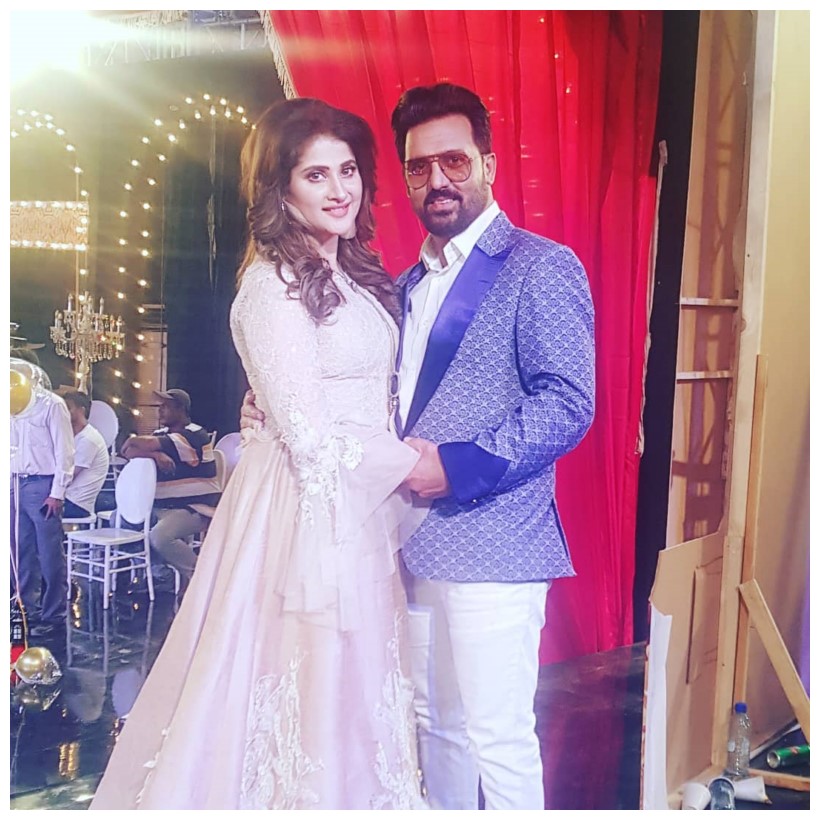 Been married for almost twenty-three years now, the famous actors Rambo and Sahiba define relationship goals like no other couple in Lollywood. Both worked together in the Pakistani film industry and wanted to get married shortly after falling in love. However, it was not an easy ride as Sahiba's mother Nisho Begum was not in favour of this marriage. The lovebirds did not give up and ended up getting married in the year 1997. This perfect example of 'happily ever after' couple has two sons now.
2. Ayeza Khan and Danish Taimoor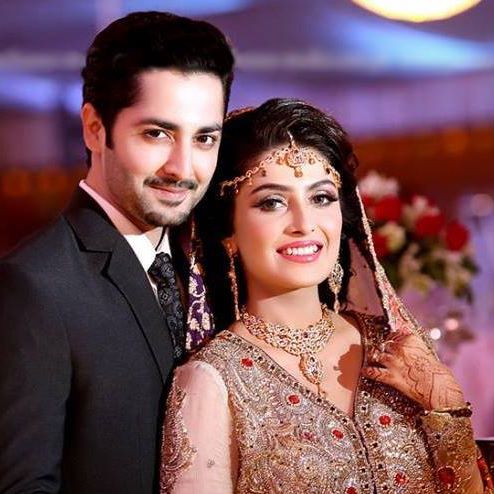 Ace actors Ayeza Khan and Danish Taimoor met through a talent agency and were quick to add each other on the networking community Orkut. However, after some time they both took their respective days. They met again during the shooting of their drama Jab We Wed and they literally wed! They have now been married for more than five years and have two adorable children. Ayeza Khan and Danish Taimoor continued working after their marriage and reached greater heights.
3. Urwa Hocane and Farhan Saeed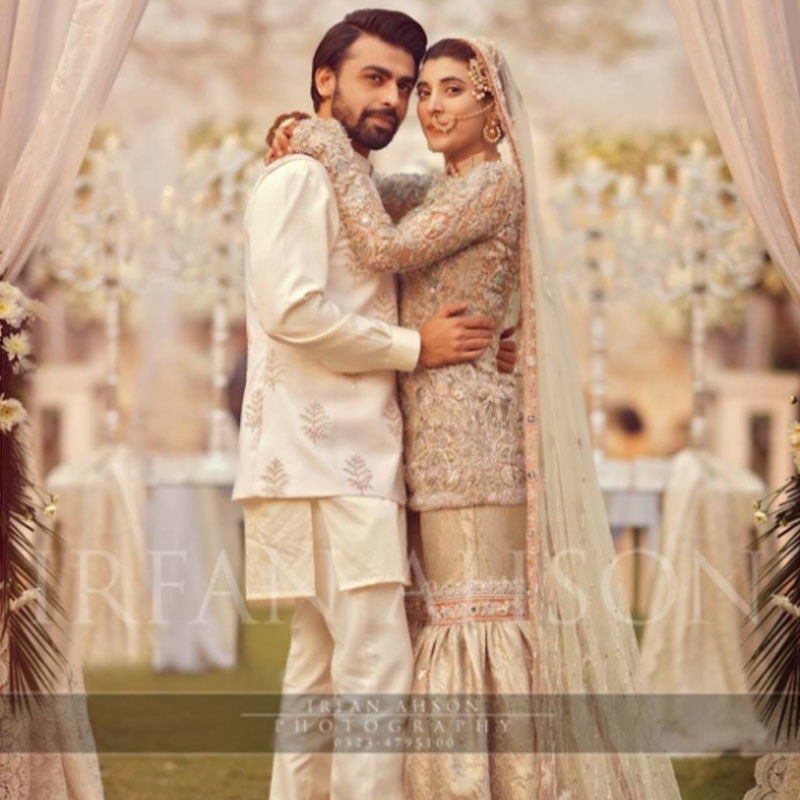 Urwa Hocane and Farhan Saeed were a match made in heaven as they decided to get married after years of dating. Farhan Saeed proposed Urwa Hocane in front of the Eiffel Tower, Paris in November 2016 and in a month they were both set to get married in a grand wedding affair. Urwa Hocane and Farhan Saeed also share a close camaraderie when it comes to work and have done projects like Udaari and Tich Button together.
4. Hamza Ali Abbasi and Naimal Khawar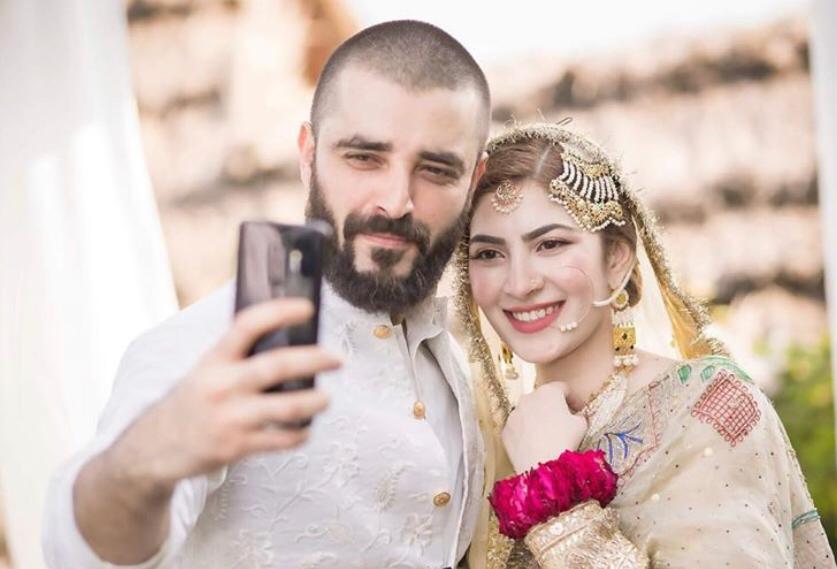 The hype and fascination which surrounded the famous actors Hamza Ali Abbasi and Naimal Abbasi's marriage has not fizzled out yet. The couple announced their marriage just a few days before getting married. According to Hamza Ali Abbasi, they had known each other for two years but it was a purely platonic relationship. They got married in August 2019 in a trendsetting wedding ceremony. However, after the marriage, they both decided to quit acting and pursue different careers.
5. Sajal Ali and Ahad Raza Mir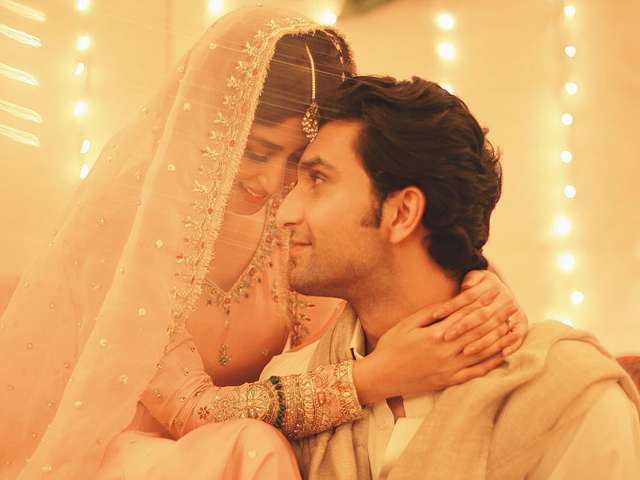 Well, if we name them the most loved couple in Pakistan it will come as no surprise. Both actors of supreme calibre met during the shoot of their television project Yakeen Ka Safar. While Sajal Ali was already an established actress, Ahad Raza Mir was finding his way through Pakistan television industry. Love was in the air but the two remained tight-lipped despite all the speculations. They announced their engagement on June 7th, 2019 and the rest is history.
6.  Zara Noor Abbas and Asad Siddiqui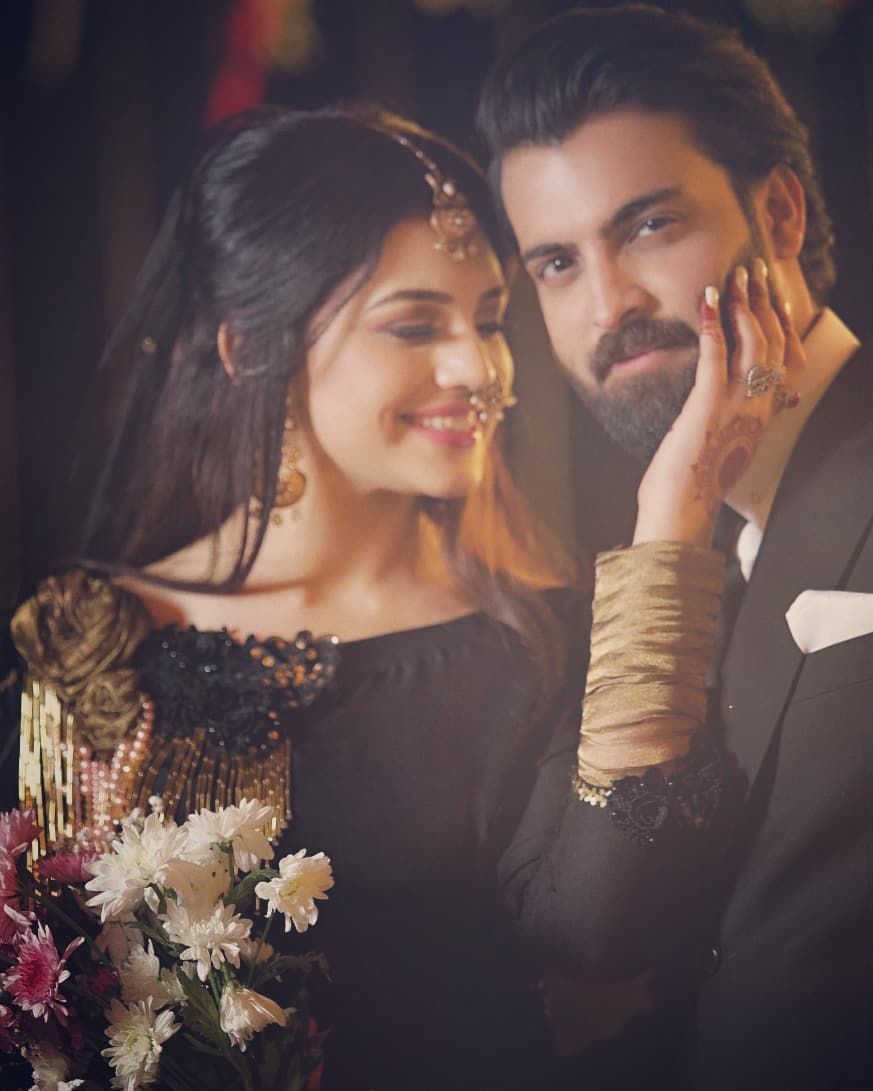 The lovely Zara Noor Abbas and hunky Asad Siddiqui met each other through common friends and soon discovered they were meant to be. Zara Noor Abbas's aunt Bushra Ansari had worked with Asad Siddiqui in the famous Kis Ki Ayegi Baraat series and was fond of him already. They made it official as soon as they could and got engaged in a simple ceremony. Zara Noor Abbas and Asad Siddiqui got married in the year 2017. Zara Noor Abbas actively pursued her career since getting married. This couple is a true example of how love and trust help you become the best version of yourself.
7. Iqra Aziz and Yasir Hussain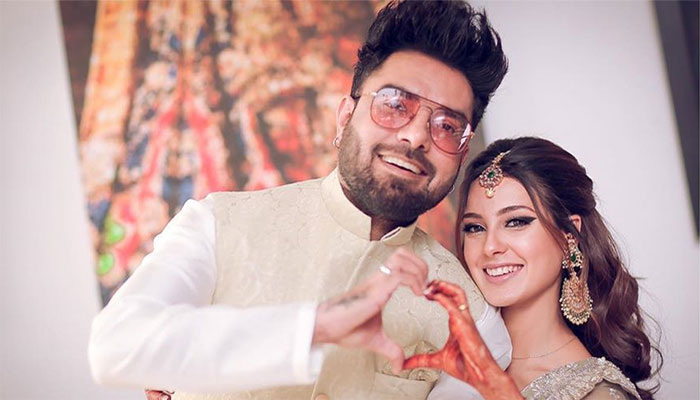 This very newly married couple had been together for a few years and were often vocal about their love on social media. Lux Style Awards 2019 proved to be a turning point in their lives as Yasir Hussain proposed Iqra Aziz in front of everyone. This generated controversies and criticism but it only made them stronger. They got married in a simple and intimate wedding ceremony in December 2018 in Karachi. Both Iqra Aziz and Yasir Hussain are a power couple defining relationship goals for many.
8. Hania Amir and Asim Azhar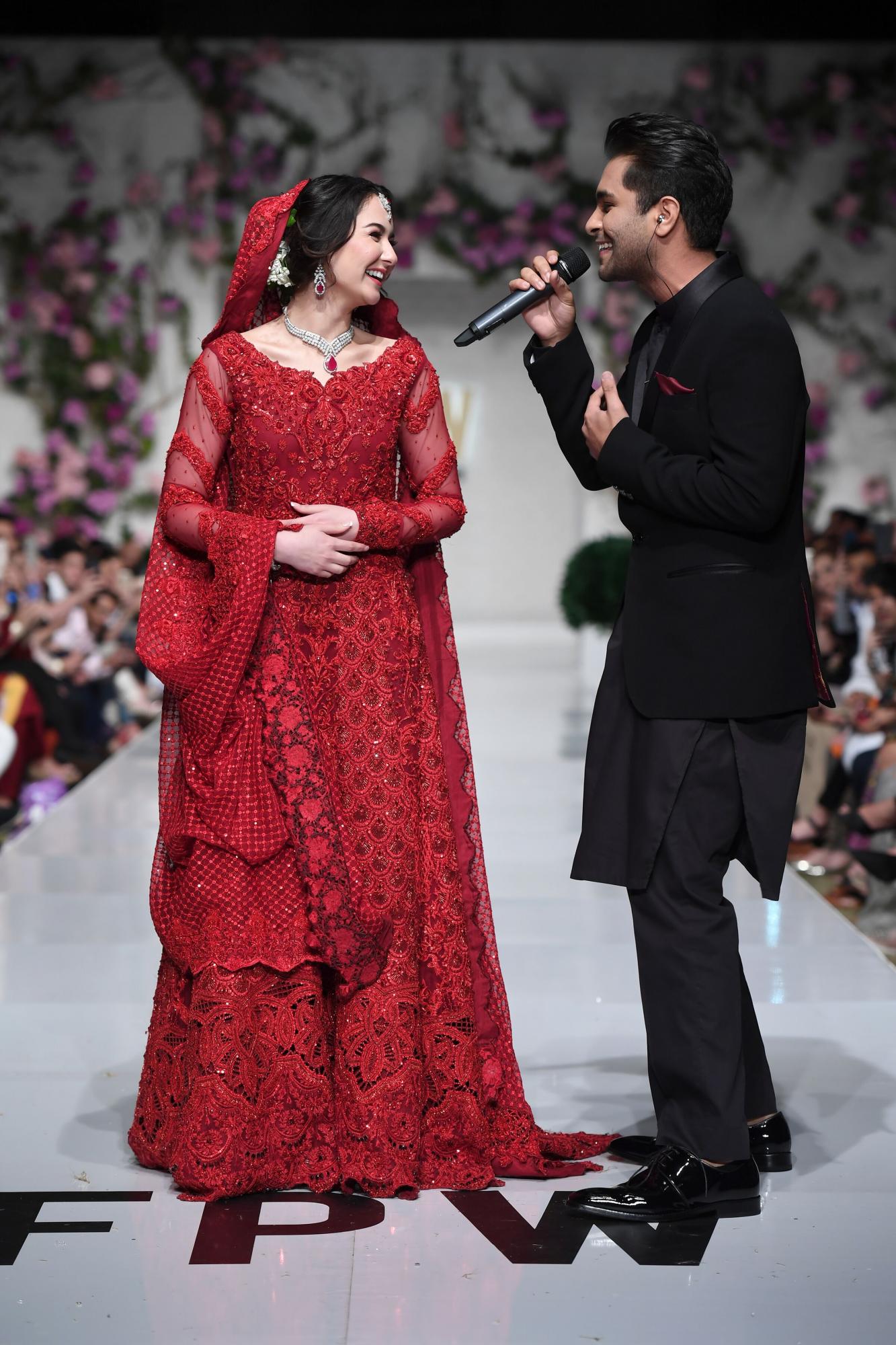 While Hania Amir is one of the most famous actresses in the country, Asim Azhar has fans across the world due to his singing. The two love birds are often seen together be it attending an award show or simply a hangout with friends. All lovers should take some notes from Hania Amir and Asim Azhar on throwing the best birthday surprises for one another. Often you would note them commenting on each other's social media posts giving us glimpses into their too-cute-for-words relationship.
9. Hira and Mani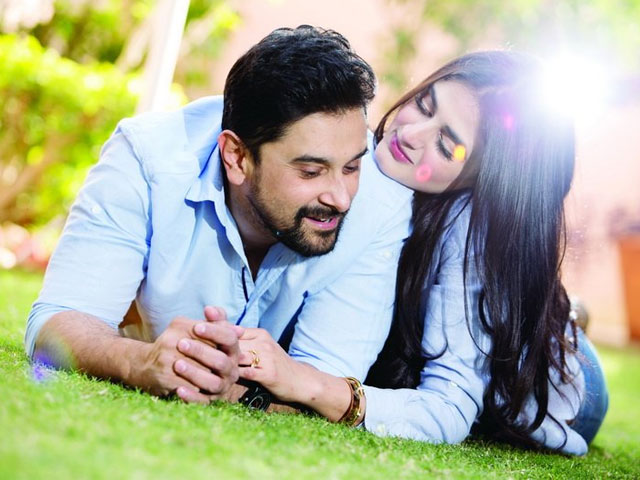 The famous actress Hira Mani and her writer and host husband Mani are literally two peas in a pod. They have often narrated their love story at various platforms and are not shy from admitting that Hira was a fan who actively pursued to win Mani's heart. Hira was already engaged and Mani was seeing someone else but they were meant to be. Together, they have two sons and love that has only grown stronger with time.
10. Aima Baig and Shahbaz Shigri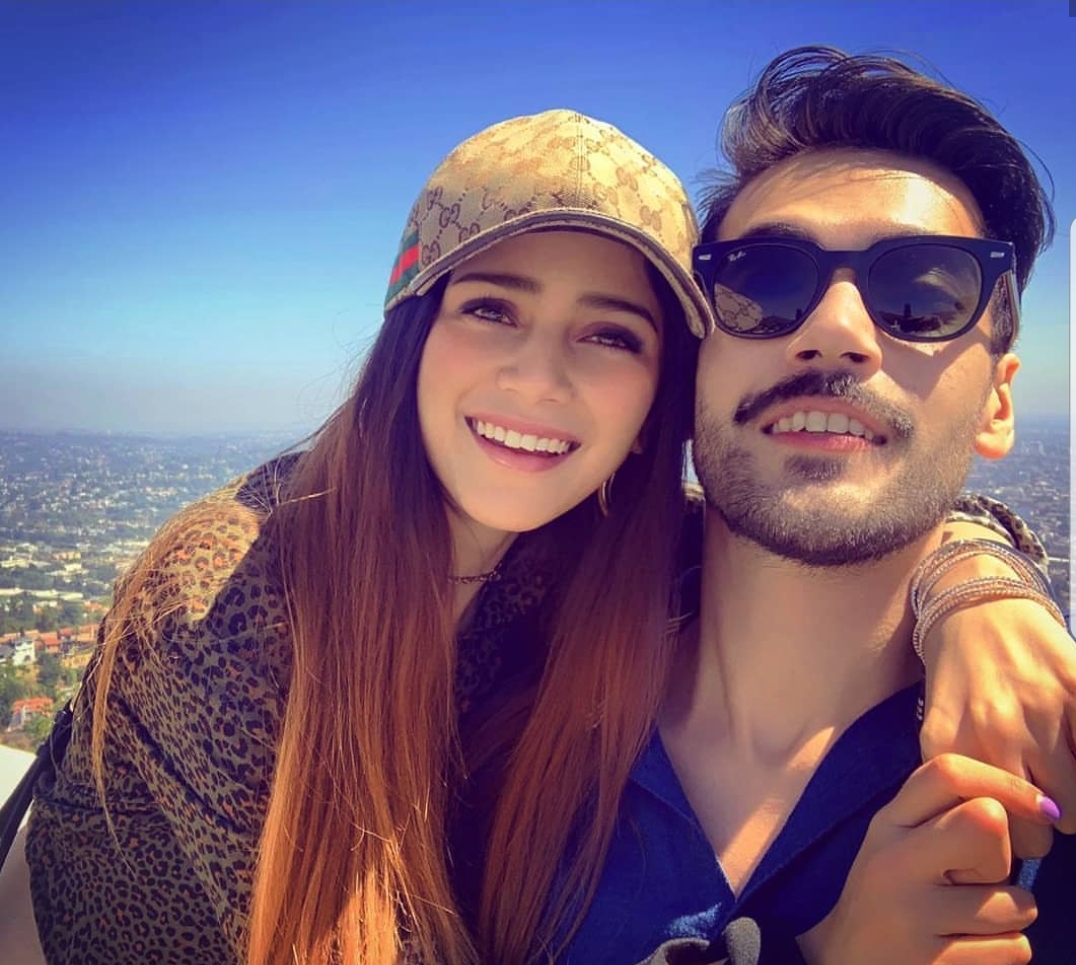 This incredibly good looking and talented couple initially hit off as friends. Amidst the speculations that Aima Baig continued denying, Shahbaz Shigri posted a picture of the two in Los Angeles with a loving note and the hashtag #betterhalf. Well, to this mid crop! And yes, many times they share the same photographs on their respective Instagram accounts (with different captions, of course).
However, compiling the top ten couples is not easy as the list is long and there are many more couples as well who are a famous example of love and companionship. Whether you are a celebrity or a non-celebrity, the divine feeling of love holds the same value and sanctity for everyone no matter which background they come from. These famous Pakistani celebrity couples have also proved that love is superior to every other emotion in life and has the ability to make one a stronger and more successful person.