Bollywood News
Valentine's Day Special: 6 Couples Who Are... Or Aren't
Here is a list of our celebrity couples who're always in a mode of denial, when the signs are out there for all to see. Valentine's Day is as good as any for them to confess about their relationships and throw off the covers
Ranveer Singh– Deepika Padukone
The writing's been on the wall for quite sometime now. She looks up to his family in Mumbai as her own. He seeks her parents' blessings after sweeping the best actor's award. He finds her beauty mesmerising, and time and again she has called him her best friend. Their careers are super successful and their chemistry is explosive both on screen and off, yet Deepika Padukone and Ranveer Singh are having just too much fun driving the gossipmongers up the wall with their incessant game of cat and mouse, to admit to actually being in love and in a relationship with each other!
Their laughter and lust for life is infectious and it comes across visibly when they're seen in public. In a way, they're true survivors; he of the constant comparisons to the blue-eyed Kapoor boy and a career threatening to go downhill; and she, made an impressive U-turn from the agony of a broken heart and the deep throes of a clinical depression. Deepika and Ranveer refuse to conform or submit as they go about living life to the fullest, without caring two hoots for all the speculation surrounding their 'alleged' relationship. While a clearer picture will be nice, we're happy to play along with these two for now! But seriously guys, how about making it really official? And saying from the rooftops, "Yes we are in love!"
Aditya Roy Kapur –Shraddha Kapoor
Ever since Aditya Roy Kapur and Shraddha Kapoor acted together in Aashiqui 2, they've been on the radar of Bollywood news sites, which have been desperately trying to decipher the cleverly guised 'now-you-see-it-now-you-don't' code of conduct!  There's no doubt that they make a fabulous couple on screen; with her delicate ethereal features and his tall, lean and brooding frame, but it was their live chemistry on Karan Johar's couch that actually got the tongues wagging!
The couple however, have been consistently tight-lipped about their alleged relationship and have worked hard at concealing that crackling chemistry. Unlike Ranveer and Deepika, the couple have rarely been spotted in public and have even gone on record to say that they are both single. The grapevine had even suggested that they were seeing each other but had separated.
 In the meantime, we're wondering what to make of K Jo's recent announcement that he has roped in Aditya and Shraddha for the official remake of the southern hit OK Kanmani! Now this is as romantic a movie as it gets – if it sticks to the Tamil original, we will see a couple in a live-in relationship. Will working on a hardcore romantic film rekindle old flames? Your guess is as good as ours!
Alia Bhatt– Sidharth Malhotra
Youngsters Sidharth Malhotra and Alia Bhatt could have never imagined the kind of interest their love life would garner. In fact, the public interest in their alleged relationship has stolen the limelight away from their respective films! True, there wasn't much to show in terms of work for both of them last year; Sidharth's last film Brothers fell flat at the box office and Alia stumbled upon a debacle called Shaandaar. Both actors will next be seen this year together in Karan Johar's Kapoor and Sons. Thus, the young actors spent a considerable amount of time last year, not just with each other but also playing hide-and-seek with the media! Alia and Sidharth met during their Student of the Year days. The spark was spontaneous and soon cupid allegedly struck, and since then the couple have been spotted playing holi together, clicking selfies on planes, attending Diwali parties, returning from trips abroad and also celebrating New Year's Eve with Alia's family. While Sid generally comes across as the shy and silent types, it is uncharacteristic of Alia to be so guarded and coy! Their relationship is now the biggest 'secret' in B-town, but both actors refuse to acknowledge publicly that they're into each other! But why, we wonder!
Varun Dhawan– Natasha Dalal
Varun Dhawan is the odd one out as far as Bollywood's so-called singles are concerned. The talented actor has decided to veer away from the dotted line and wear his heart on his sleeve! Involved in a committed relationship with his childhood sweetheart Natasha Dalal, Varun initially tried to keep things under wraps and avoided getting drawn into discussions about his personal life, possibly upon the advice of his managers. But something snapped in the actor last year as he ditched the whole run-and-hide routine and started hanging out openly with Natasha and didn't really care much about the frenzied paparazzi.
 Sources reveal that Varun lay low for so long because apparently it was Natasha who was uncomfortable with her face being splashed across tabloids and gossip columns. In an interview last year, Varun had admitted that he wasn't essentially hiding his relationship with fashion designer Natasha Dalal, but at the same time felt that there was no need to discuss his personal life. This one is a true love story, of perseverance, understanding and trust that surpasses the benchmark of the film industry's short-lived romances. This one has the potential to grown into something beautiful; we've got a feeling about such things!
Parineeti Chopra– Maneesh Sharma
Parineeti Chopra had gone on record once in an interview to admit that if there's one person who's changed her life, it has got to be Maneesh Sharma. The young and dynamic director was the one to recognise the effervescent actress's hidden talent while she was working with Yash Raj Films, and we're ever so thankful to him for that! Since then, there's been no looking back for Pari. Time and again she has admitted to loving Maneesh, yet clarifying that she's not in a relationship with him! But if the grapevine gossip is anything to go by then Maneesh Sharma and Parineeti Chopra have now been dating for a few years, including her moving into the same apartment building as him, though we're unsure if they're actually living together.
The alleged relationship has apparently seen its own ups and downs just like Parineeti's film career. The actress hasn't been seen in a film since the end of 2014 when she appeared in the unimpressive Kill Dil. Rumours of a cooling affair surfaced as Parineeti started her weight loss journey and Maneesh concentrated on his Fan with Shah Rukh Khan. But the latest updates suggest Pari's been hanging out with Maneesh on the sets of Fan, spending quality time together. The couple have apparently reconciled and are back together again. Incidentally, Parineeti's been looking like a million bucks these days with her phenomenal weight loss. Love is most definitely in the air….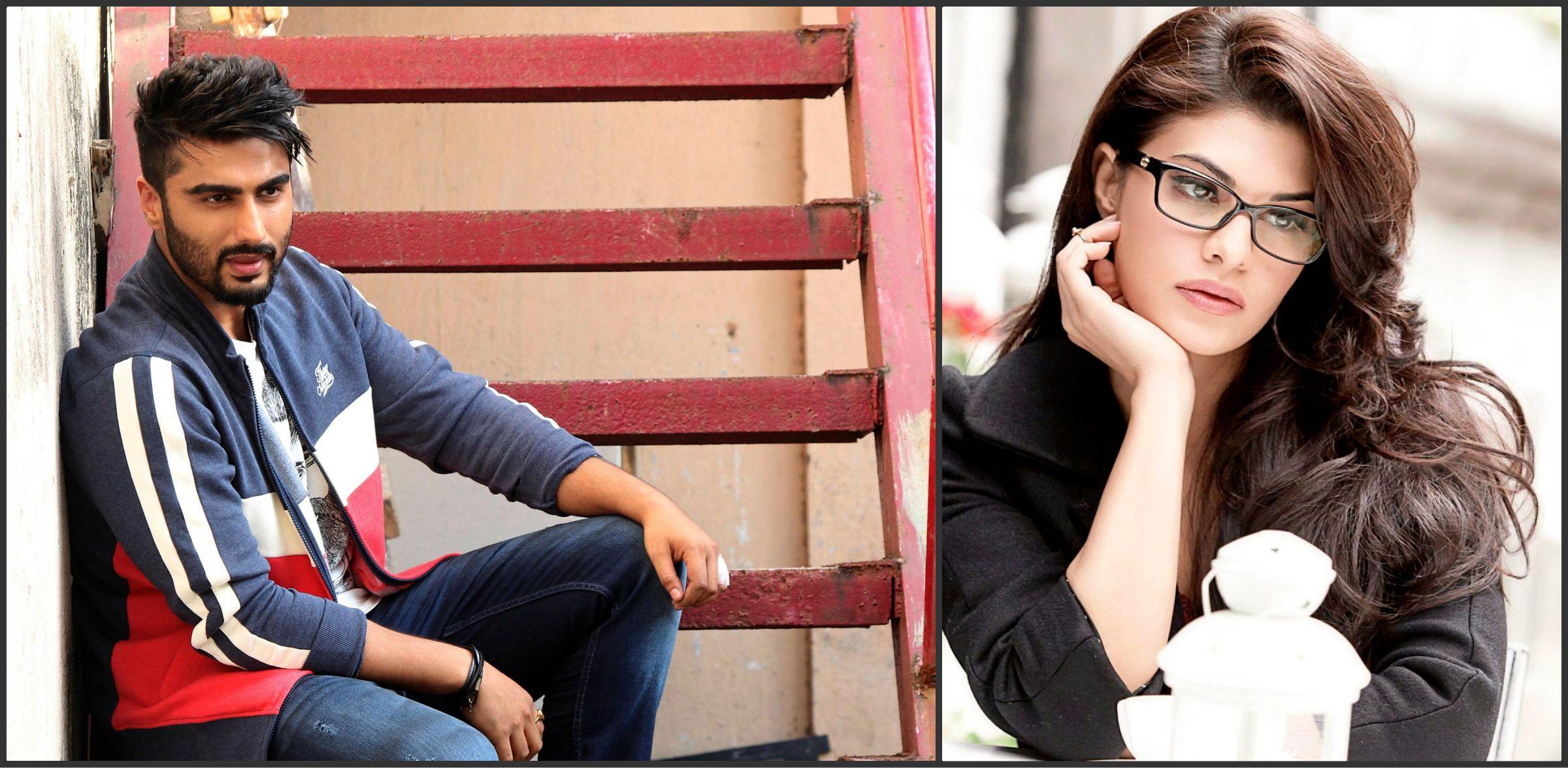 Jacqueline Fernandes– Arjun Kapoor
Sri Lankan beauty Jacqueline Fernandes and Arjun Kapoor's alleged relationship has got to be the most clandestine of all of the examples so far. While Arjun has always managed to evade questions regarding their relationship, Jacqueline has not been so lucky and has offered a staple "we're just good friends" as response on various occasions. But just like we all know, there is no smoke without fire, there is also no rumour without rhyme or reason!
Jacky and Arjun hit it off when they met at the IIFA event in Malaysia last year. Her sparkling laughter and the twinkle in his eye gave away that obvious spark as they were spotted several times in each other's company. Jacky is considered quite a successful newcomer in Bollywood given her kitty of films and Arjun is not half as bad as an eligible bachelors in tinsel town given his repertoire of work and family connections. Like most Bollywood stars, Jacky too insists on maintaining her single status and that focus on her career, but the actress has been spotted actively bonding with Arjun's sister Anshula and exchanging style notes with cousin Sonam Kapoor. We simply don't understand why stars are so obsessed with the single status when they're obviously involved with a significant other!
Isn't it high time our favourite stars owned up to their relationships and stopped being oh-so-coy?