Features
Valentine's Day 2020: Gift Ideas for Her
As we transition into Spring, the month of love is upon us. Valentine's Day is right around the corner and here we rounded up some gift ideas that will make her day so special
As the month of January comes to an end, we're transitioning into spring and the month of February. Which means, Valentine's Day is right around the corner! The month of love is upon us and we're ready to get into the swing of things. The chill in the air is going to transition into blooming flowers and now is a good time to start thinking about Valentine's Day and everything that goes together with it. From making reservations at your partner's favourite eatery, to the perfect bunch of flowers, to the lovely gift you'll want to present to her, it's never too early to start thinking of gift ideas for Valentine's Day.
Valentine's Day is the day to celebrate love with your partner, friends or family. While the celebration of love should not just be restricted to one day, it gives you the chance to really show your partner how much you love her and care. Whether you write her a love note or present her with a single rose, or whether you want to go all out and opt for fine jewellery or a meal at a Michelin star restaurant, the choice is yours. Valentine's day can be celebrated on every budget and we're here to guide with all the fabulous gifts you can purchase for her.
1. The Perfect Pair of Shoes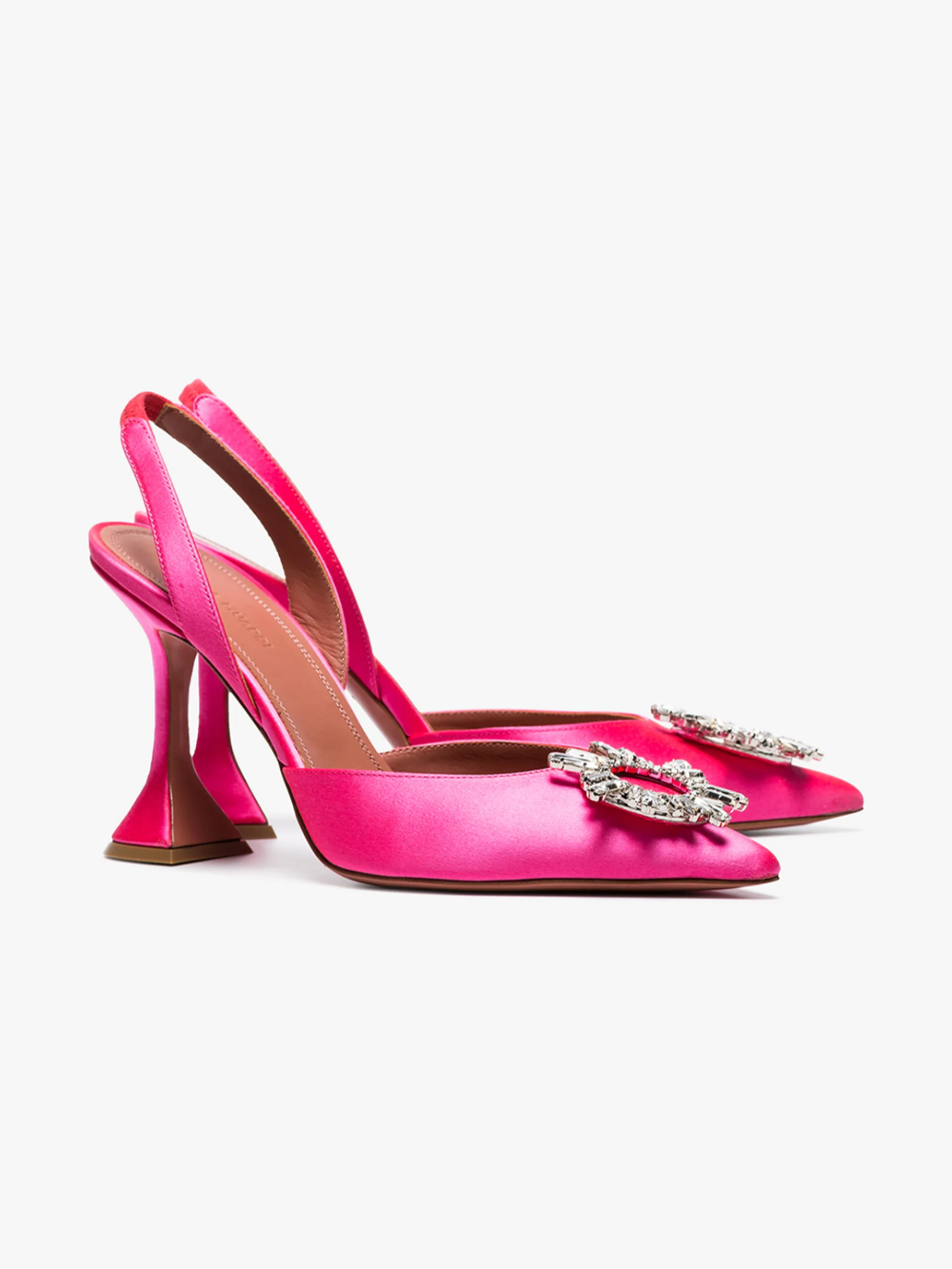 You must have heard the saying, a girl can never have enough shoes. And there's nothing truer! What better occasion to gift her a pair of shoes than on Valentine's Day? A pretty pair of heels will be your best bet to win your way to her heart. Opt for a luxe satin or silk sling back that can be teamed with evening wear, or opt for a chic open-toed stiletto. If your lady has a never ending love for shoes, then these babies are your answer.
2. A Day At The Spa For Two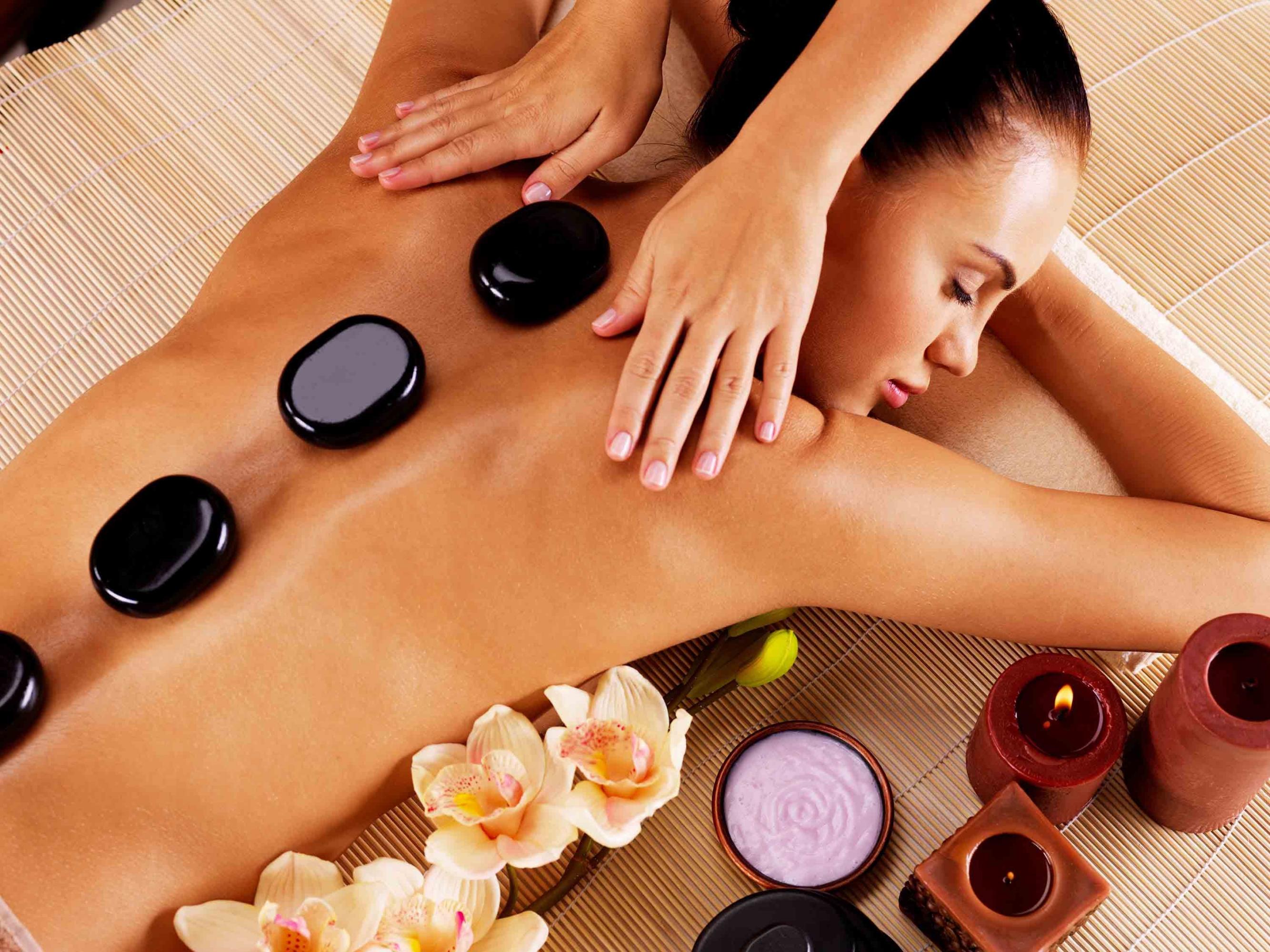 Now this one is special, because it is something the two of you can do together. And there is probably no one in the history of this planet that wouldn't love to have a massage. A number of packages and deals always pop up around this time of year so begin your search and you'll come across a number of deals that offer spa days and massage packages for your leading lady. You could make a whole day out of it and head to a special dinner date post massage, or go watch a movie or even unwind at home with a takeout.
3. Silk PJ set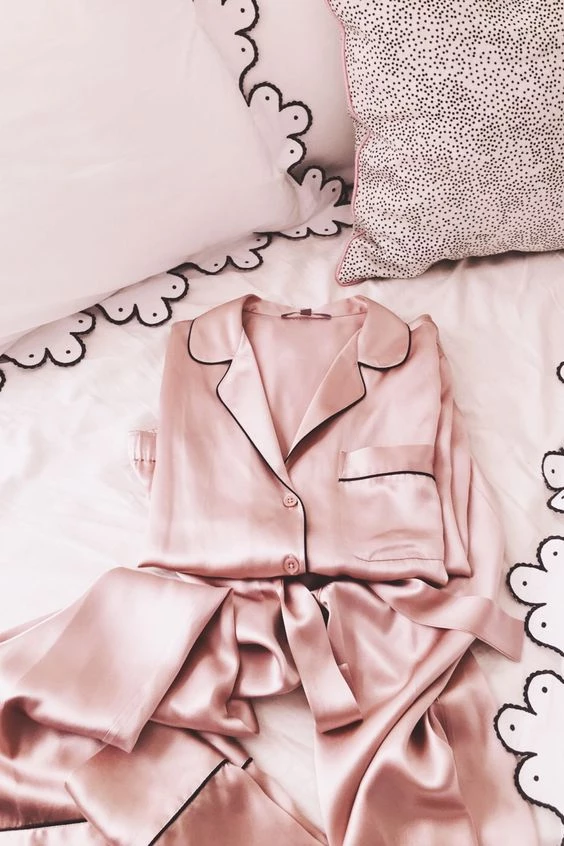 Trust us when we say this, there's nothing better than getting into a pair of fresh pj's, especially when they're made of silk! *heaven* A silk pajamas set will give your lady all the luxe feels while being at home. Not only are they perfect to lounge in, but it will be the perfect opportunity for you to snuggle up on the couch and watch a film together, snack on popcorn and just spend some quality time together.
4. A Valetine's Day Basket/ Hamper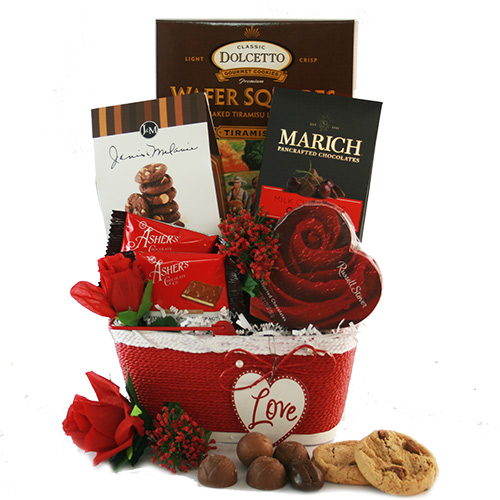 There's nothing better than receiving a basket of all your goodies on this special day. Think chocolates and cookies, a fluffy teddy and even a piece of nice jewellery that she's had her eye on. You can buy a ready-made basket or go the extra mile and create the hamper from scratch. Gather her favourite things, throw in some surprises and have it packaged in the most special way, and she'll be smiling for days to come.
5. A Piece Of Jewellery
You can never go wrong with a piece of jewellery. She may have hinted about a piece of jewellery she's coveting or she may have had her eye on something she would love to purchase. She may even be saving up for that diamond bracelet or the pretty earrings she told you about. Surprise her and opt for a pretty piece of jewellery that will also serve as an investment. A piece of jewellery is a substantial gift because she will always wear it and remember that you bought it for her.
Here are just five different gift ideas you can opt for this Valentine's Day. Of course, it goes without saying that all the trimmings, including flowers and chocolates are always welcome!