Celebrities
Ushna Shah Releases a Video Explaining Her Point After the Delivery Boy Controversy
Pakistani actress Ushna Shah had posted about her misogynist comments for a pizza delivery boy which did not sit well with people on the social media
Pakistani actress Ushna Shah has been in the news for the past few days due to a controversy surrounding her tweets. According to Ushna Shah, she jokingly used sexist remarks for a pizza delivery guy who had come to her place but was afraid to go inside the house because of her pet dog. The actress provoked the man to go inside the house and put the pizza on the table saying things like, 'be a man', 'you are not a four-year-old girl', among a few other.  According to Ushna Shah, her pitbull dog was non-violent and would never have harmed the stranger.
...(cont) little did he know if he had somply come in calmly and had I let her go she would have just sniffed him and given him kisses. #smh #notaguarddog #narcothepitbill

— Ushna Shah (@ushnashah) October 13, 2019
To everybody crying about my rant to the pizza guy. I was holding the dog. He refused to come in. The first ten minutes of "mera waada hei kuch nahi Hota", "meina pakra hua hei issey please guzar jayein" "bahadur baneyin Shahbash" didn't work. 1/2

— Ushna Shah (@ushnashah) October 14, 2019
2/2 - none of that encouragement worked. But as soon as his masculinity was challenged my pizza was inside. Says more about society then it does me

— Ushna Shah (@ushnashah) October 14, 2019
Ushna Shah received criticism from the social media users
She posted the incident as it is on her Twitter account and had to come across rage from people all around. According to the critics, Ushna Shah used her status and position to bully an underpaid person who could not answer her back. Many people also criticized Ushna Shah for having an issue with the delivery boy not reay to come inside the house due to her dog.
Ushna Shah, who is known for her feminist views, instantly issued a clarification saying that the pizza delivery guy refused to come inside although she was holding the dog herself. Hence, she had to challenge his masculinity.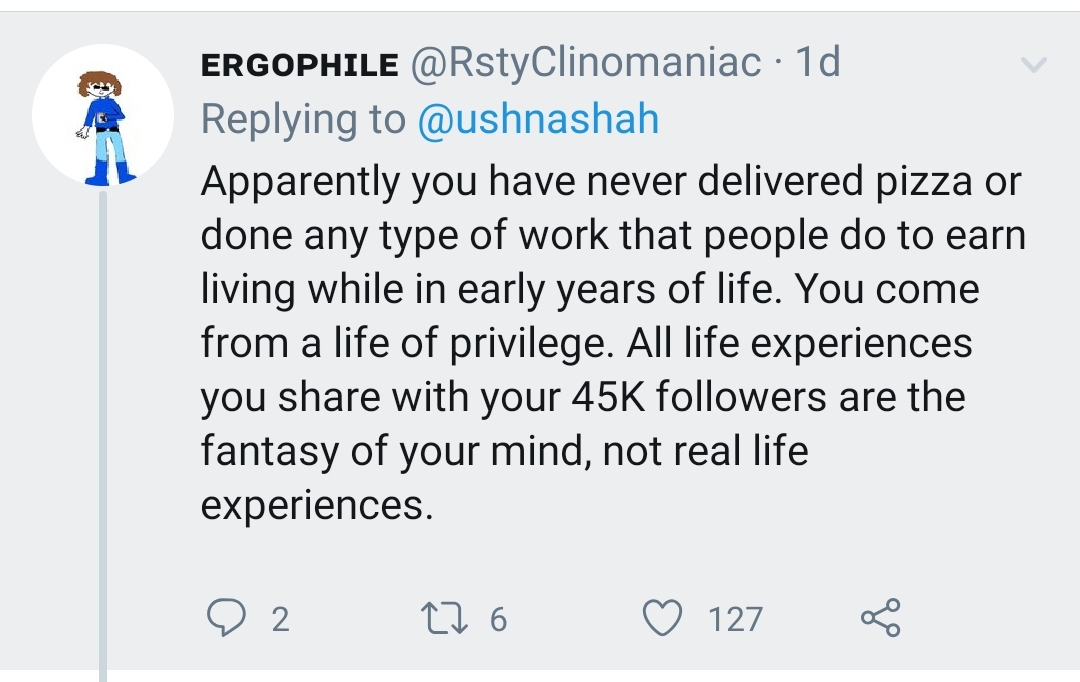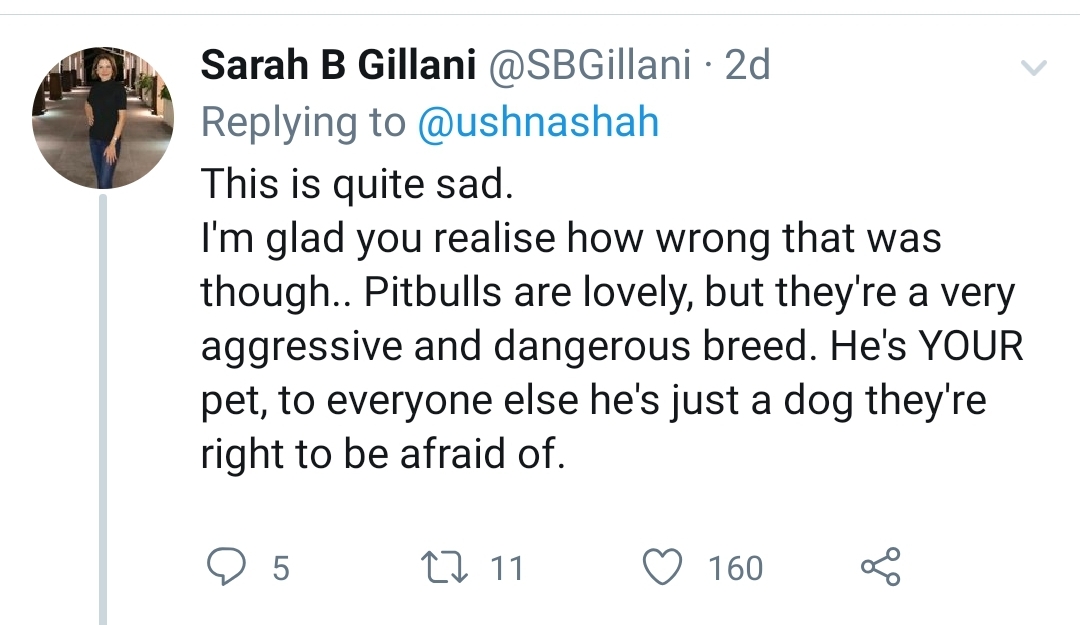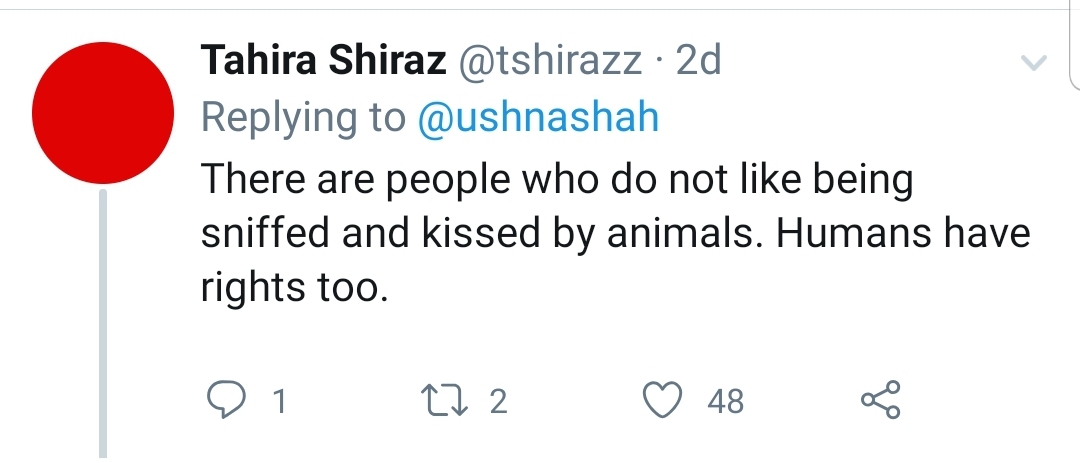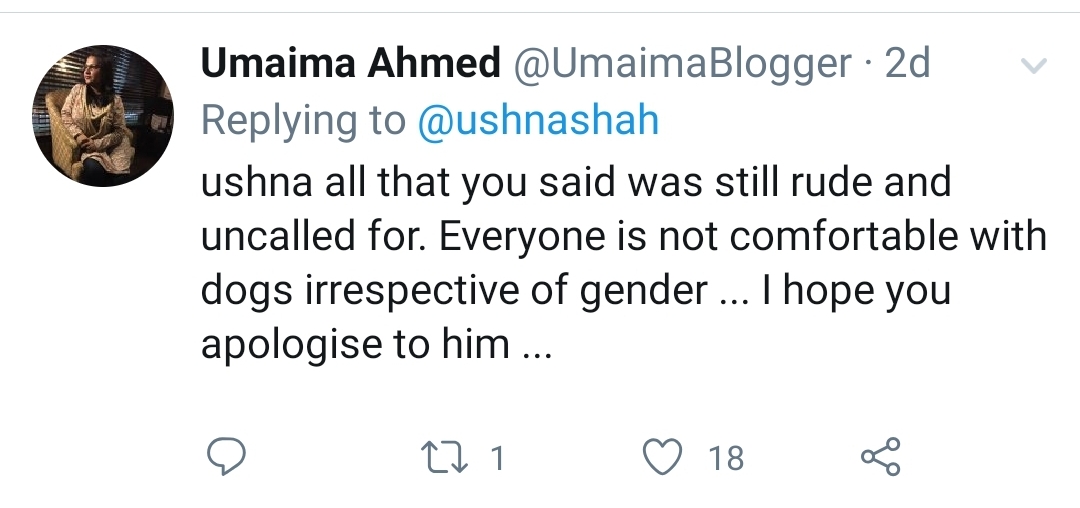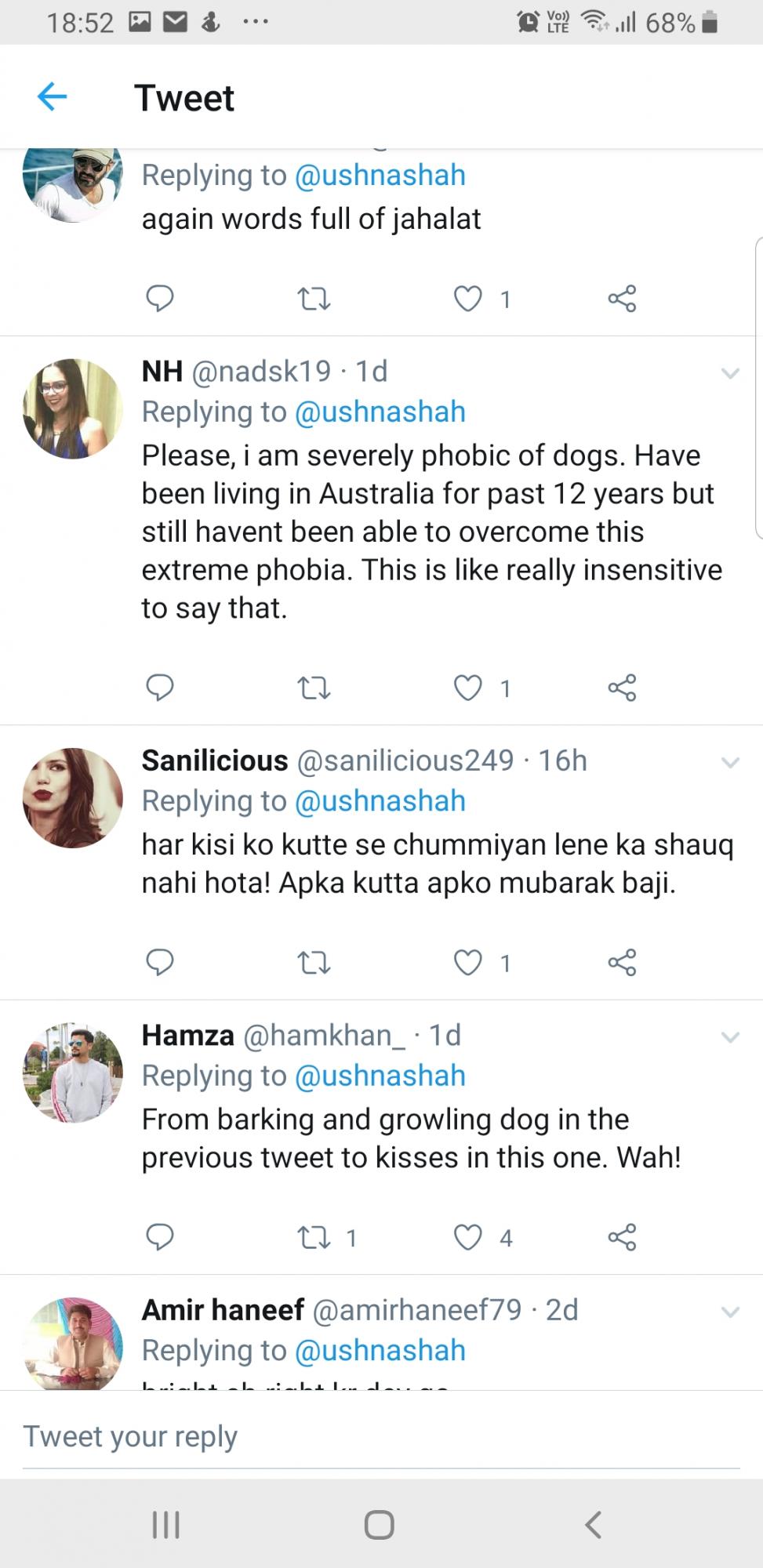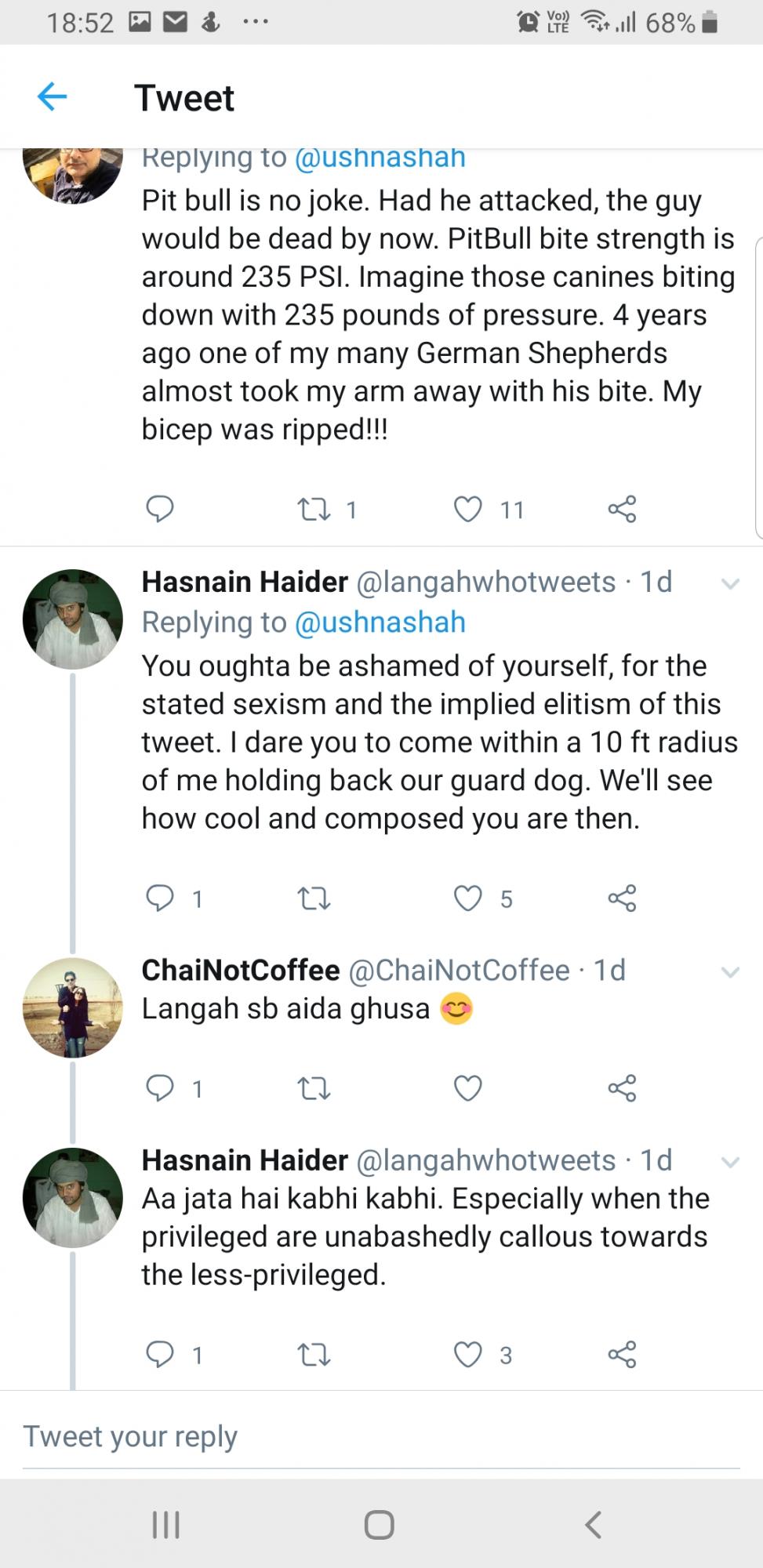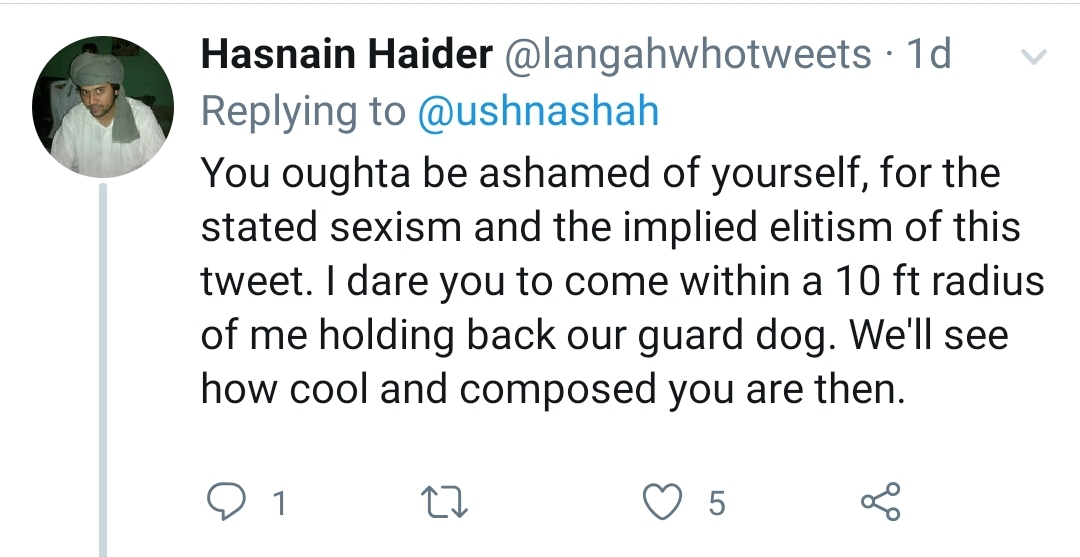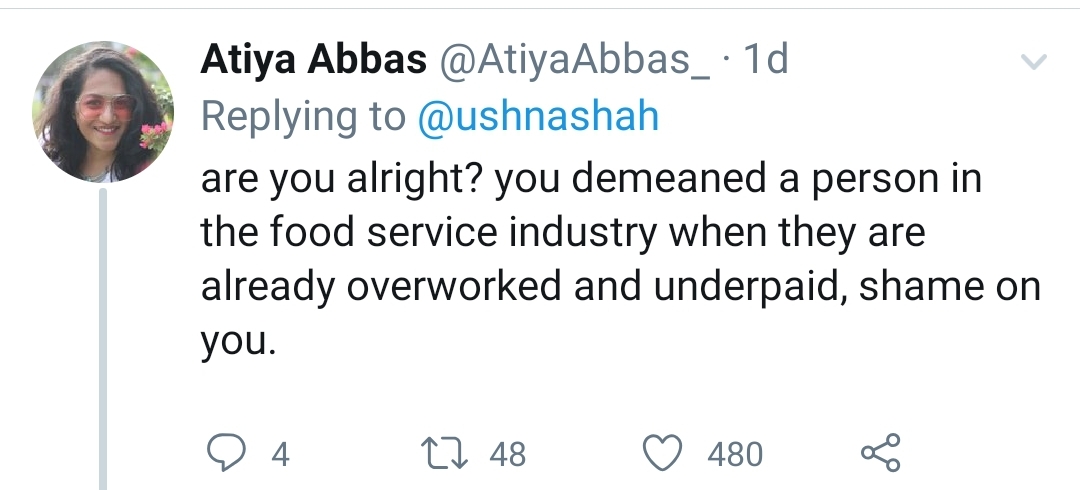 Ushna Shah posted a video after receiving the rage on social media
After the entire fiasco on Twitter and other platforms of social media, Ushna Shah has recently posted a video about her point of view. According to her, she had always stood up for the right and would never bully someone. Ushna Shah said that she had used those words jokingly and the boy was a regular at her place to deliver pizza.
According to Ushna Shah, everything she said was in good humour and spirit
With her video, Ushna Shah also penned down a long note. She said that her tweet was not worded well but her intentions were never wrong. She said that misogynist remarks in our society were common and not considered a taboo. Ushna Shah also challenge the masculinity of the delivery boy without thinking much. She had no idea that it would blow into something so big.  
'I made a statement as a joke (which was delivered as a joke and laughingly taken as a joke) A statement every mother/father/teacher/older sibling from the previous generation has made at some point. A statement one still hears, it isn't a complete taboo. I REALIZED how backwards it was as per today's woke culture and my own morals hence I shared it publicly and I'm suddenly the new Kanye? (I wish weisay). ITNA ghussa without even knowing everything? ITNI rage that nobody bothers hearing the backstory or hearing one out? Speaking of unwarranted rage, please watch the video until the end if possible.'
Ushna Shah wants to move on now
According to Ushna Shah, bullying is wrong on all levels. People should focus on real and bigger issues instead of focusing on her tweets. She ended her note with a quote from Jesus saying that she wanted to move on.
'And since desperate times call for desperate measures I'm going to quote Jesus: let he who has not sinned (in this case made a tone deaf joke to someone who genuinely found it funny) cast the first stone (tweet). Officially moving on. '
Ushna Shah is the daughter of the veteran actress Ismat Tahira. She is the sister of famous theatre director Shah Sharabeel and Irsa Ghazal. Ushna Shah is a graduate of York University but decided to return to Pakistan and pursue her acting career.  Before making a debut in the Pakistani television interview, Ushna Shah used to work as an RJ on Canada's Punjabi radio show 'Sanjha Aasman.'