Celebrities
Ukhano Faces Allegations of Harassment: A Summary
One of the country's fast-rising YouTubers, Ukhano has been facing controversy regarding harassment allegations.
It would be an understatement to label Ukhano as one of the top vloggers in Pakistan. Gaining immense popularity over this past year, since his active participation in off-field PSL activities, one could even say Ukhano is a household name.
However, his squeaky-clean image took a turn on July 9, 2019 when a Facebook user attempted to expose Ukhano's alleged bad behavior. She wrote: "Rant time: So he sends me req, gets added and then asks for snaps as to show him my work (an excuse) and when I keep ignoring him, he unfollows me and after a month he repeats this same cycle I mean what is this guy lmao please grow up."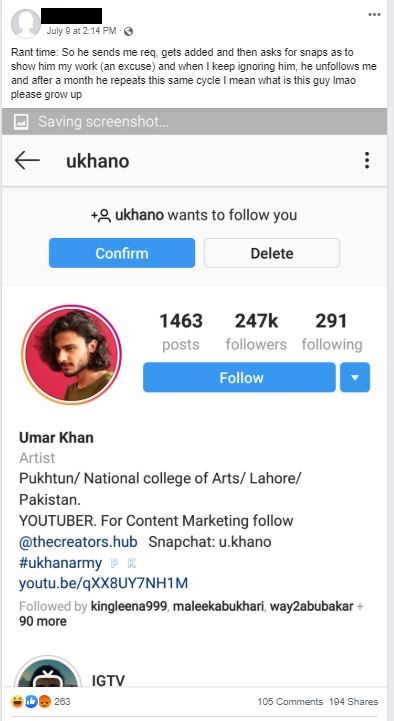 While this post was initially taken as a joke, girls began to post their own alleged experiences with Ukhano. One female stated: "He added me on snapchat and was adamant k ye multan aye and we go on a date, i replied politely k sure dinner is on me to which he called me boring and told me im no fun, he kept suggesting that we 'do' something 'fun' on the date. I ended the conversation by saying im not a good texter sorry. then he deleted me. Yr mene iski tareef ki thi insta p, uske bad he added me. And his conversation was only and Only around why and how and what we must do on a date"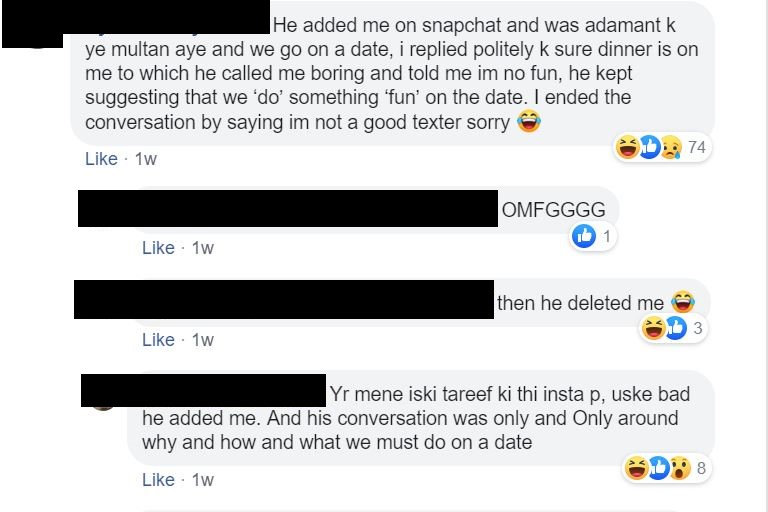 And while these initial stories were reported with light humor, things became intense when one user came forward with the following statement: "He tried to rape me. Harassed me to a point where I wanted to give up, degraded me, but I never came forward because he is a big shot and I knew no one would believe me, all our conversations were deleted because he blocked me so I didn't have proof."

This poster did go on to give an in-depth interview with a news portal, detailing the incidents that allegedly occurred in a hotel room at the Pearl Continental with Ukhano.
Since then, many women have come forward, sharing their screenshots of interactions they allegedly had with Ukhano over social media, namely on Snapchat and Instagram.
On Wednesday night, July 18, 2019, Ukhano responded to the allegations, declaring his innocence. He also stated that he has proof against his accuser, proof that will clear him of any wrongdoing – but stated that he would only allow media forums to step up and view this evidence, as he did not want to publish it publicly to defame the individual involved.
He has still been facing backlash due to his video and despite publishing this video, Ukhano is a hot topic of discussion and it remains to be seen when (and how) this dust will clear.