News
UAE Schools Closed on Sunday Due to Heavy Rain and Flooding
Several schools in the UAE have been closed on Sunday, 12th January, for the safety of students, and exams have been postponed. Learn more below
Several schools across the UAE are closed today, 12th January, due to unstable weather conditions since Thursday afternoon. The Knowledge and Human Development Authority (KHDA) gave permission to schools in Dubai to make a decision independently about shutting down. Many schools sent notifications to parents saying that they would be closed on Sunday for clean-up operations and for the security of students, as more rain showers are expected today across the country. The Sheffiled Private School sent a message, which read, "Due to unstable weather conditions, the school will be closed tomorrow, Sunday, January 12. Safety of our children is of utmost priority."
Several other schools also sent out similar messages and posted the announcements on their social media pages. Some had to also postpone exams scheduled for this week. In a circular, the management of GEMS Our Own Indian School Al Quoz wrote, "The CASE examination for Grade 10 Mathematics (Basic and Standard) scheduled to be held on January 12 will now be postponed to January 19."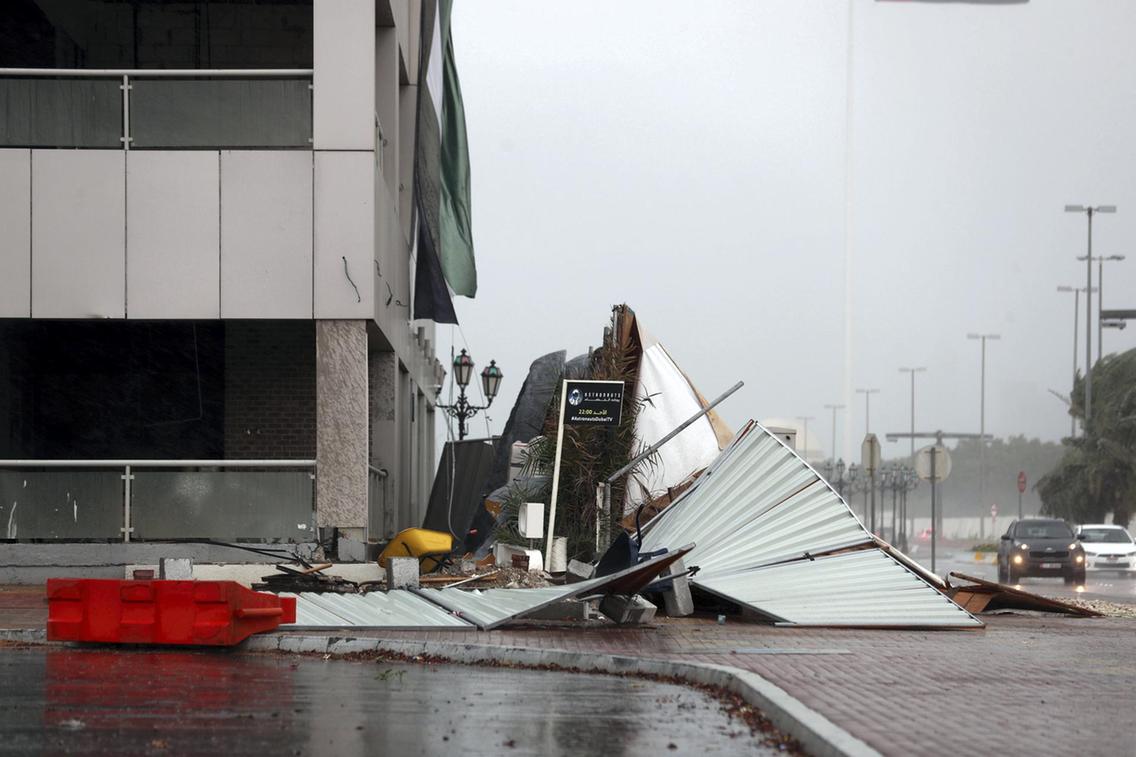 The Pakistan Higher Secondary School in Ras Al Khaimah shared a Facebook post, which read, "Due to bad weather, school will remain closed on Sunday (January 12). In addition, the date for tomorrow's (board classes) crash test will be intimated later."
However, a few schools made the decision to be operational on Sunday. The Dubai International Academy in Al Barsha shared on their Facebook page, "Fingers crossed...all goes to plan and we see you tomorrow. Our facilities manager and his team are currently at school and all is good to go. Our field and parking area has water, but nothing unexpected considering the amount of rain." All schools are expected to reopen and resume classes on Monday, 13th January, although rain is expected to continue till Tuesday.