News
UAE Rain: Dubai, Abu Dhabi and Other Emirates to Experience More Thunderstorms on Sunday
Dubai residents woke up to thunder and lightning in the early hours of Sunday morning. Showers and strong winds are expected to continue during the day
After a weekend of flooding and thunderstorms, residents of Dubai woke up to more thunder and lightning in the early hours of Sunday morning. Light rain was reported at Abu Dhabi's Al Bateen Airport and lightning was witnessed in Sharjah just before sunrise. The latest weather predictions also point to strong winds and more rainfall across the UAE today, 12th January. At 7:45 am in the morning, the satellite radar revealed pockets of heavy rain showers along the coast, from Abu Dhabi to Ras Al Khaimah. The National Centre of Meteorology (NCM) has issued orange and red alerts to warn residents of risks. The centre has also predicted that the emirates of Ajman and Sharjah will receive heavy rainfall along with fresh winds causing dust storms, leading to poor visibility during the day.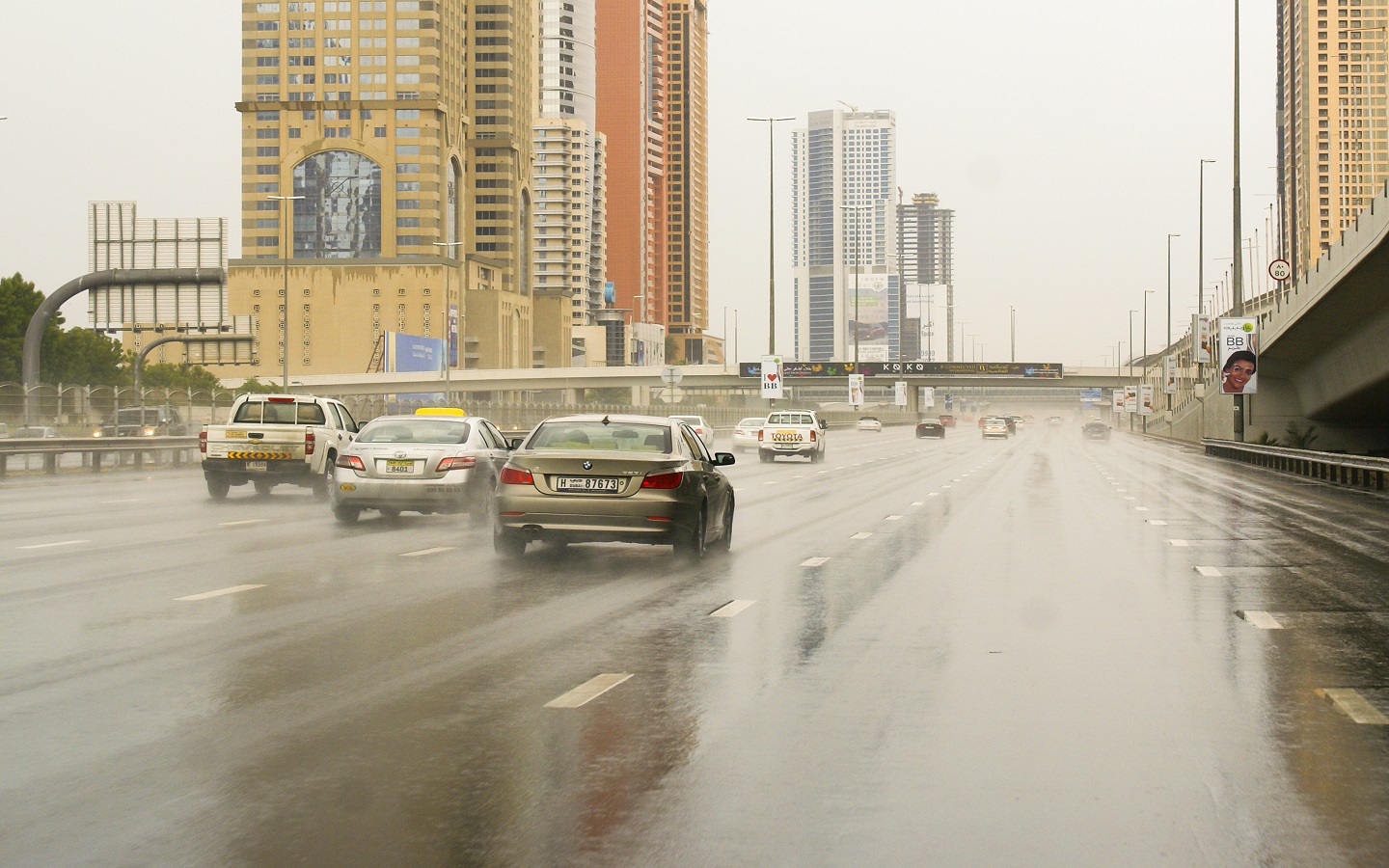 Temperatures are expected to reach 21°C in Dubai and 20°C in Abu Dhabi. They will drop further in the moutainous regions, bringing hail and snow, according to the NCM, while the Arabian Gulf and the Oman Sea will experience rough conditions. 
The rainy weather led to flooding of several roads on Saturday. Many schools in the emirate have been closed for the safety of children. Employers have been asked to consider flexible work timings due to these unstable weather conditions. Flights at Dubai International Airport were also disrupted by the stormy conditions. A spokesperson of Dubai Airports said there might be more delays, cancellations and diversions on Sunday. He said the airport authorities were working closely with service partners to restore operations and minimise inconvenience for travellers passing through the world's busiest airport. However, passengers have been advised to check with their airlines for more information on flight delays and have also been requested to arrive earlier to the airport to avoid getting stuck in traffic.