Things To Do
UAE Nightlife: Top Ten Free Entry Nightclubs in Dubai
Here are the top ten clubs in Dubai where you can enter for free and enjoy partying the night away
Dubai is the favourite travel destination for people all over the world. One major reason, apart from the comfort and security offered here, is the tolerance in Dubai which allows the best of both worlds to thrive and flourish in harmony here. This is why all religions and cultures are practised here with complete freedom in co-existence. Dubai's nightlife is considered one of the best around the world. Even those living in Western countries look forward to a trip to Dubai and enjoy the party all night. However, not all clubs cost you an arm.
Here are some of the top clubs in Dubai which require no entrance fee and your bill depends only upon how much you spend on food and beverages.
1.     Barasti Beach Bar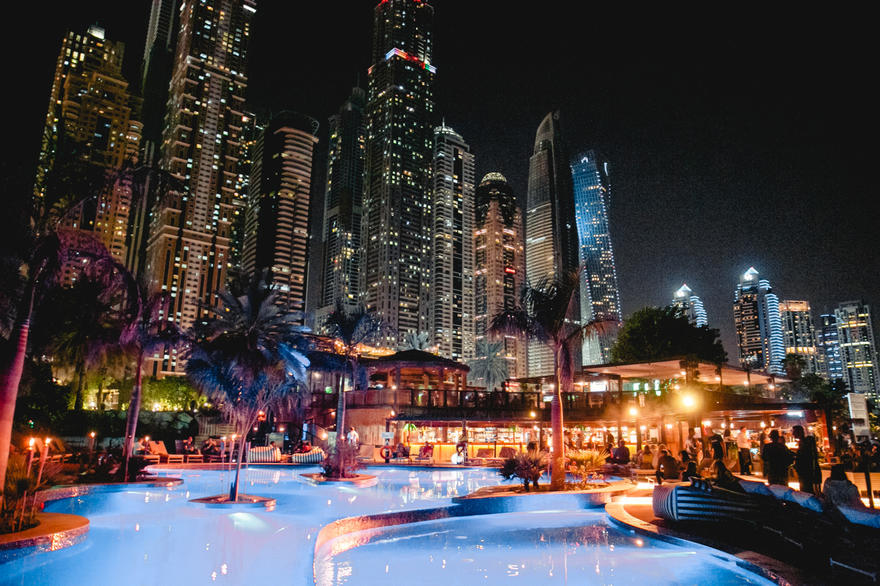 Located in Le Meridien Mina Syahi Beach Resort & Marina, Barasti Beach Bar is one of the top favourites among the tourists and residents alike. From a casual restaurant to a dynamic beach, Barasti Beach Bar has it all. A deep connection with nature and modernity, Barasti Beach bar has the best of both worlds. So simply put on your makeup and high heels on and party the night away!
2.     Sensation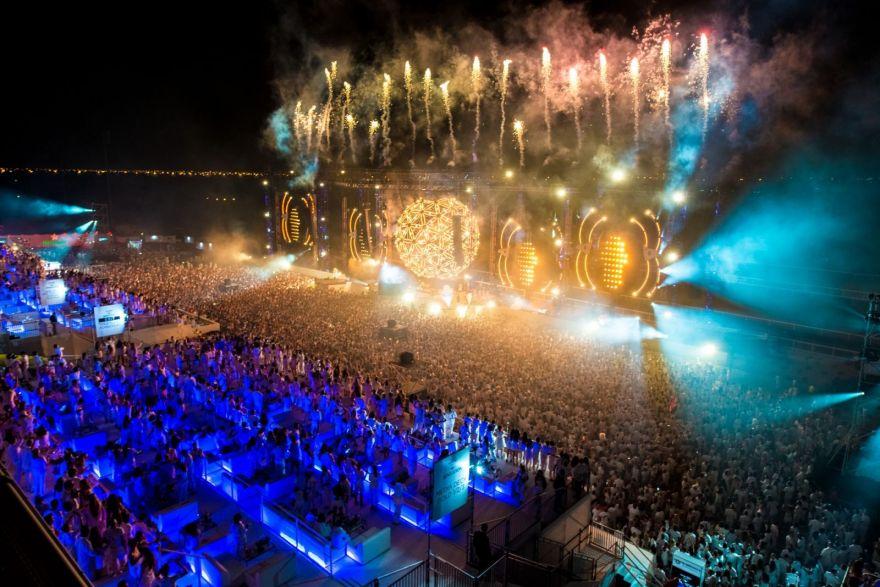 The award-winning club Sensation is located in Crowne Plaza Hotel Sheikh Zayed Road which is the heart of Dubai. In case you want to party in the middle of the week, Sensation has you sorted. Beautiful décor, great lighting and ambience, a spacious dance floor, and expansive VIP areas make it the favourite for all. Although it is only free for ladies on the ladies night but there are various incentives otherwise.
3. Club Se7en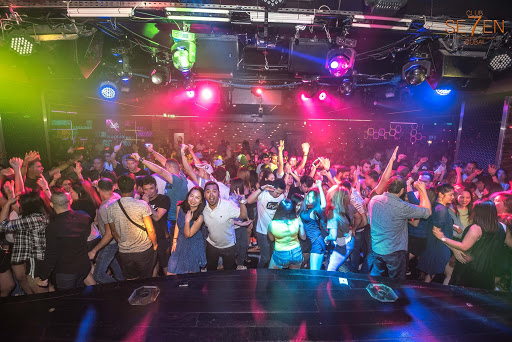 Located in Park Regis Hotel Burjuman (right opposite the Burjuman Centre), Club Se7even's carefully planned interior design instantly brings you to the party mode. The vibe is young and completely free-spirited as it has been designed keeping all the minute details regarding the psychology of intelligent clubbers in mind. Not just the entrance, there is also a free parking facility.
4. Club Boudoir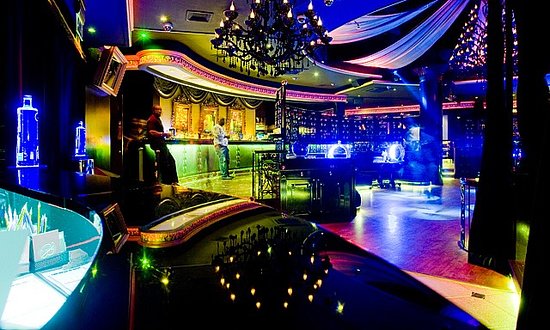 Located in Dubai Marine Beach Resort & Spa, Club Boudoir is ranked among the top five nightclubs in Dubai. Just a few minutes away from Burj Khalifa and Dubai Mall, needless to say, that the location is ideal. It is considered one of the favourite clubbing destination for Hollywood and Bollywood celebrities. Hence, the chances are there that you might end up bumping into one. Although there is no entrance fee for Club Boudoir, the entrance criteria are quite strict and you need to prove you are at least 21 years of age with a photo ID.
5. Vault
In the case you want to enjoy the breathtaking view of the dazzling Dubai while dancing the night away, Vault located on the 71st and 72nd floor of JW Marriot Marquis Hotel is your place to go. With the classy interiors and premium cigars, Vault is considered a favourite destination of the elite. Again, do take your photo id along in case because you have to be at least 21 year of age and the rules are strict.
6. BOA Lounge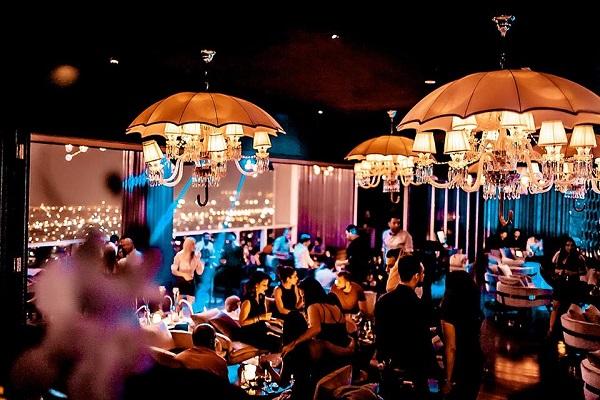 Located on the 32nd floor of V Hotel, Curio Collection by Hilton at Sheikh Zayed Road, BOA Lounge makes you feel like you are at the top of the world. If you want to have a look at the sparkling Dubai at night, just be there.  Maybe it is not the best place for the ones with acrophobia because the glass from floor to ceiling make the view through and through. It is just perfect for the R & B and soul music lovers. Although there is no entrance fee, the dress code is strict. Men with sportswear and women with flat shoes are not welcomed.
7. Toy Room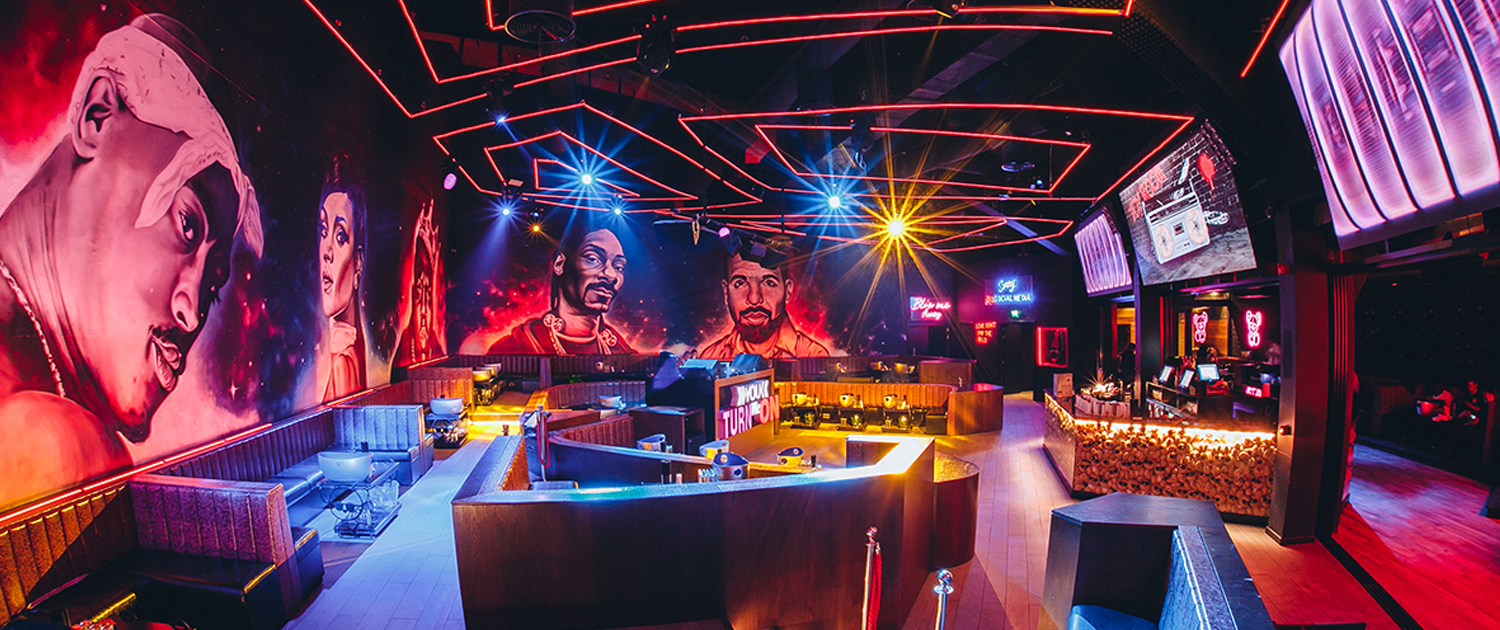 Toy Room is located in Meydan Racecourse Grandstand, Ned Al Sheba. There is a free entrance for ladies and a minimum spend at the bar for gents, Toy Room is the home to the world's best hip hop performers and club DJs. It also supports Dubai's homegrown talent and hence provides all the variety you could ask for.
8. Industrial Avenue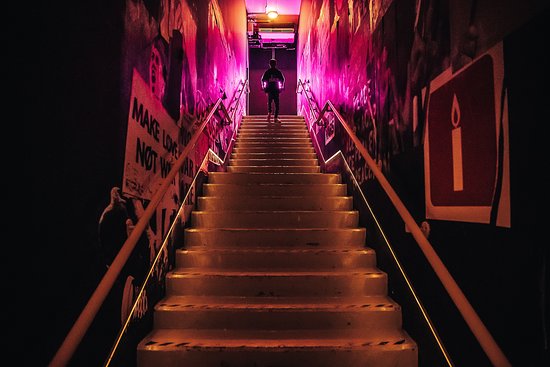 Located in The Westin Dubai, Industrial Avenue is all about the underground music scene from Berlin, Manchester, London, and Ibiza. A unique experience, Industrial Avenue is free for couples and groups. The dress code is smart casual hence you don't need to worry about dressing to kill.
9.  Nasimi Beach Club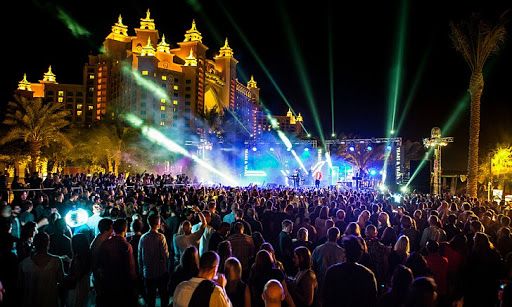 Located on the Palm Jumeirah and in the Atlantis, Nasimi Beach gives you the opportunity of partying hard on a man-made beach that stretches up to 7km. It is a beach club by day and transforms into a dance club by night. Everything is plain white with splashes of green which seawater by the side. With the majestic Atlantis in view, the outdoor clubbing experience is memorable for all.
10.   People By Crystal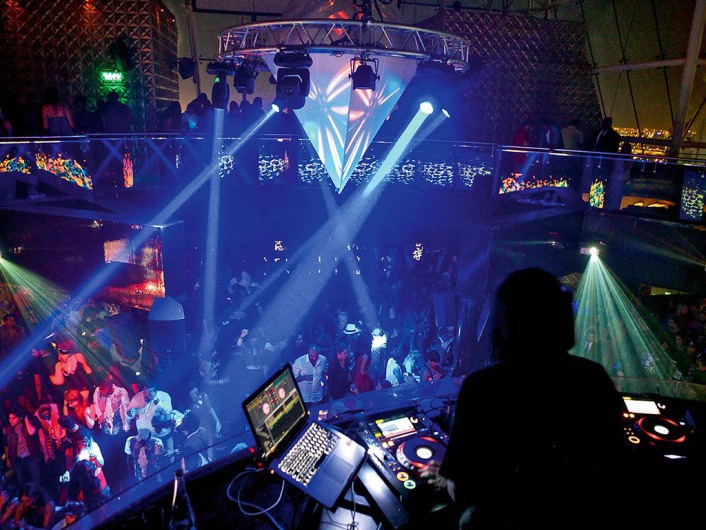 Located in the Raffles Hotel at Wafi Mall, this award-winning club is a hit among the ex-pats in Dubai. It is located on the top of the pyramid which is the key element of the hotel's Egyptian architecture. It provided a 360-degree view of Dubai's enchanting skyline hence the view cannot be missed. Since it is one of the most popular night clubs in Dubai, it is best to be there by 11 pm when the club opens because it starts getting crowded pretty fast.
Before you go out clubbing in Dubai, there are some important guidelines that you need to remember. Most of the clubs have a strict dress code and do not allow people dressed up too casually. Make sure that you take your photo identification along because the clubs do not allow anyone under the age of 21. In fact, some even allow entry to the ones who are 25 and above. In case you plan to consume alcohol, remember that Dubai's law does not permit drunk driving for the sake of your own safety. Hence, take a cab home.