News
UAE National Day Holidays 2019: Here's the Number of Holidays UAE Citizens Will Enjoy
UAE National Day Holidays 2019 will offer a long weekend to the UAE citizens. Here's how many days - either public or private sector - will be off.
As we near end of 2019 and look forward to the next year, there are still a few public holidays left this year. Starting next year, the first holiday UAE residents will have will be January 1st, the first day of the year. UAE residents will also see multiple Islamic holidays, including Eid ul Fitr and Eid ul Azha. Other than Both the Eids, there will be holidays for Arafat Day, Islamic New Year and National Public Holidays.
However, the holidays left for 2019, include, Commemoration Day which will fall on November 30. Other than Commemoration Day, UAE National Day will be celebrated on December 2 and 3. Combined with the weekend, the UAE citizens will see five day weekend. For companies public or private, everyone will enjoy the same number of holidays. The UAE government Twitter handle informed of the same.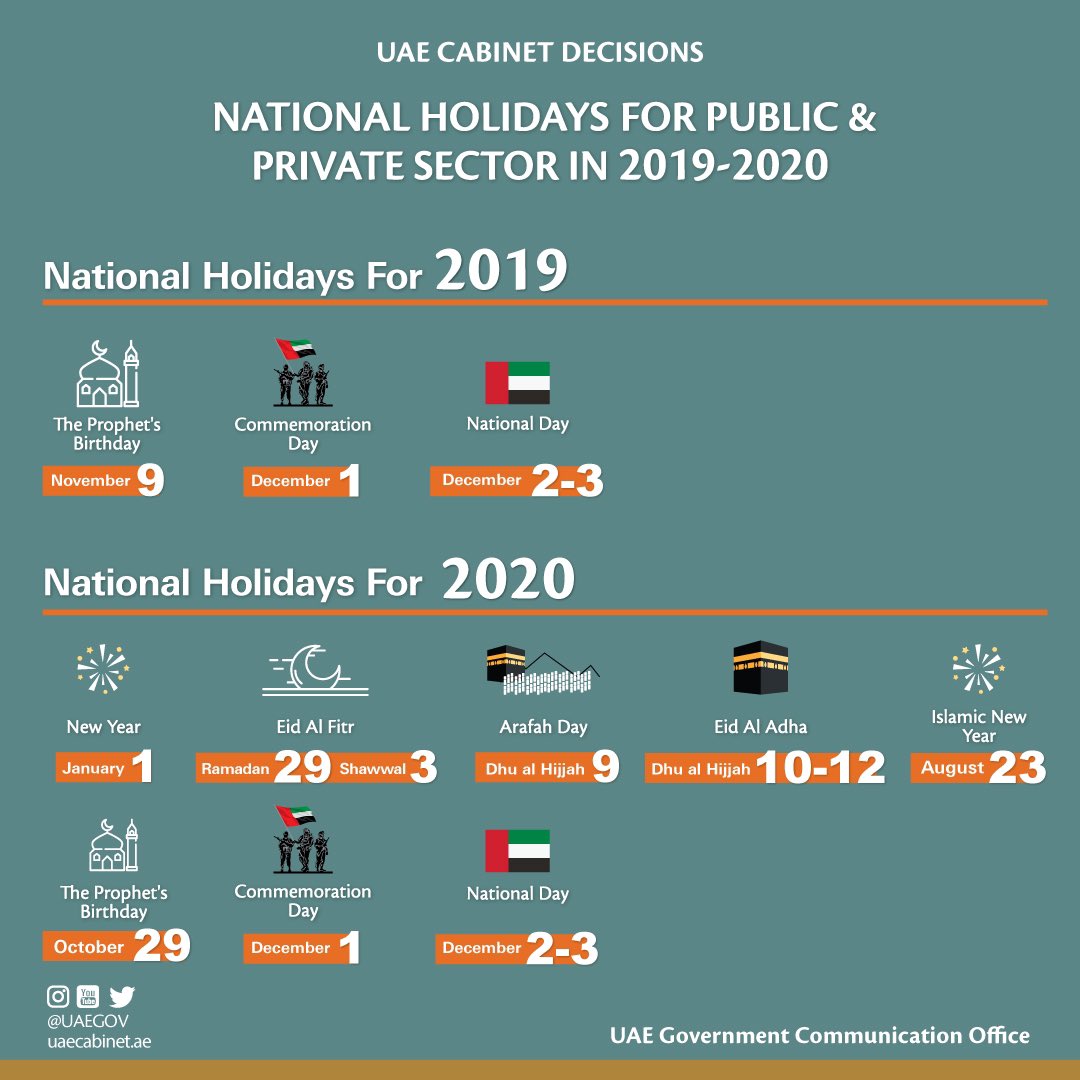 UAE Govt Twitter Handle
As for next year, the first holiday will fall on January 1 for New Years.  The UAE residents will be likely to enjoy a long weekend with a three-day break for Eid ul Fitr, expected to fall (as per moon sightings) on May 23 (Saturday) or 24 (Sunday). Soon after Eid ul Fitr, there will be another four-day break on Arafat Day and Eid ul Adha, which will likely fall on 9-12 of Dhu Al-Hijjah. In the Gregorian calendar, Arafat Day and the second Eid are expected to fall between July 29 (Wednesday) and August 2 (Sunday).
The New Hijri Year comes next. It falls on Muharram 1, most likely to fall on August 19 (Wednesday) or 20 (Thursday), subjected to moon sighting as well. Next is a one-day holiday marking the Prophet's Mohammad birthday, which will fall on 12 of the Hijri month of Rabi Al Awwal, corresponding to either October 28 (Wednesday) or 29 (Thursday).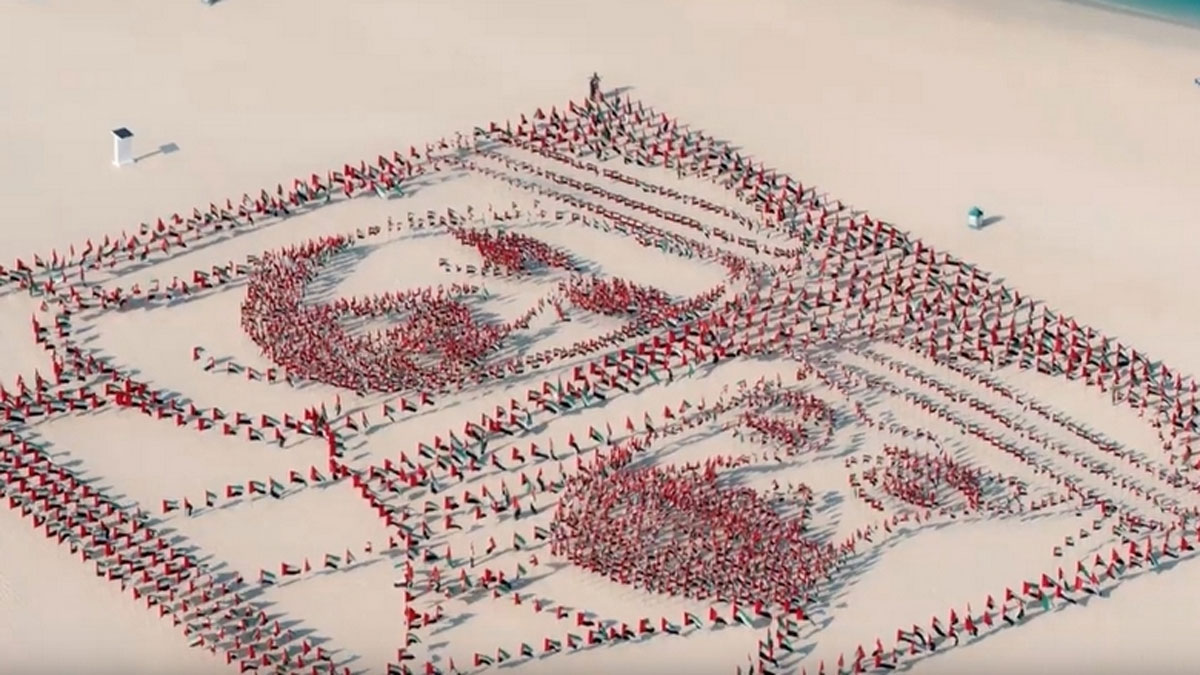 Eid ul fitr, Arafat Day, Eid ul Adha and Prophet's Mohammad birthday holidays may be slightly different and marked earlier or later than the above-mentioned Gregorian dates. Towards the end of 2020, residents will enjoy a three-day holiday with the Commemoration Day, which is observed on December 1 and the National Day which will be marked on December 2 (Wednesday) and 3 (Thursday).