News
UAE Flag Day: 4,500 Flags Used in Dubai to Form Portraits of UAE leaders
UAE flags arranged to create portraits of His Highness Sheikh Mohammed bin Rashid Al Maktoum, Vice President and Prime Minister of the UAE and Ruler of Dubai, and His Highness Sheikh Mohamed bin Zayed Al Nahyan, Crown Prince of Abu Dhabi and Deputy Supreme Commander of the UAE Armed Forces
The UAE Flag Day is being observed today on Sunday, November 3rd, 2019. This historic day commemorates the accession President His Highness Sheikh Khalifa Bin Zayed Al Nahyan to the office as President of the UAE in 2004. As per norm, at 11 am today all schools, ministries, government bodies, and institutions raised the UAE flag in honor of the day.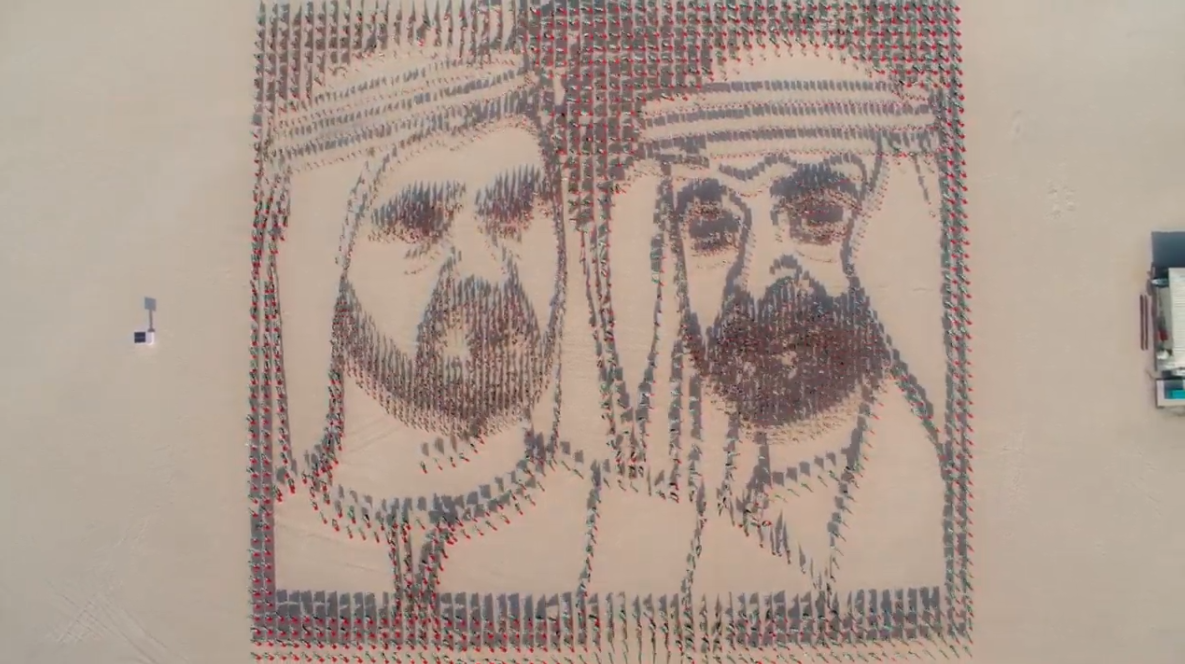 This day which is of great importance in the national history is an attempt to remember the efforts of the founders of United Arab Emirates to place this country among the list of one of the most developed and exciting places to visit. UAE has been home not only to its citizens but many expats who have found stability, security, and peace.
This year, the Flag Garden features 4,500 UAE flags arranged to create portraits of His Highness Sheikh Mohammed bin Rashid Al Maktoum, Vice President and Prime Minister of the UAE and Ruler of Dubai, and His Highness Sheikh Mohamed bin Zayed Al Nahyan, Crown Prince of Abu Dhabi and Deputy Supreme Commander of the UAE Armed Forces. Organised by Brand Dubai, the Flag Garden will be open until December 10, 2019.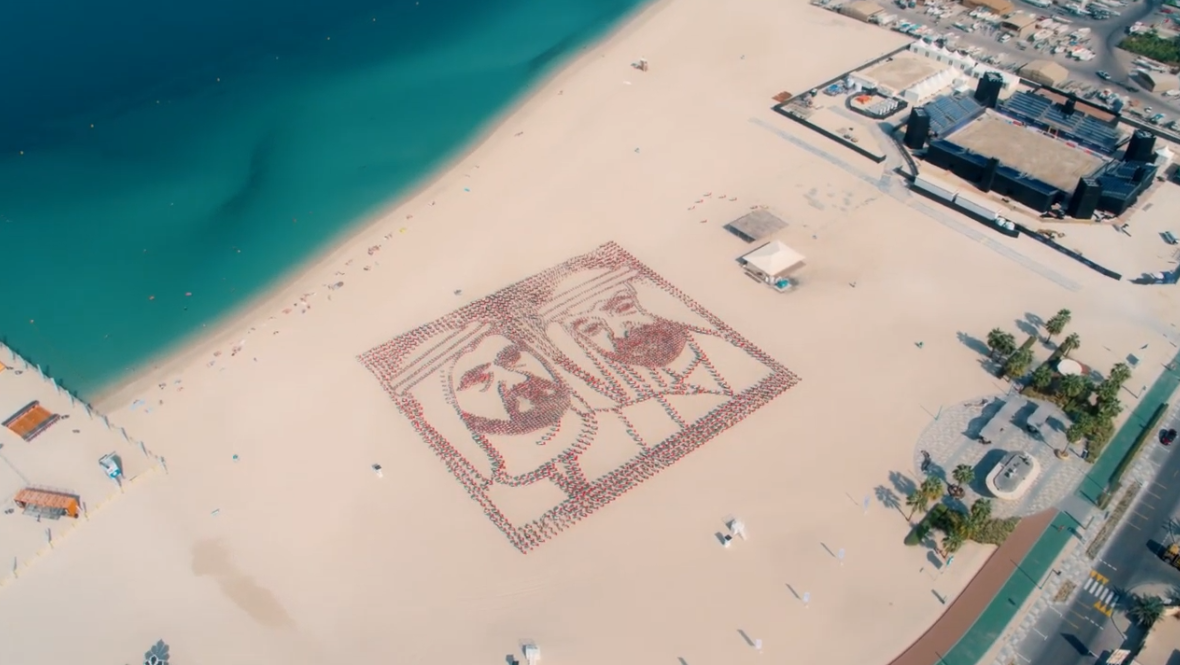 The Government of UAE recognizes the importance of technological advancements in the modern world. Hence, this year an innovative idea of patriotism has been launched by the Ministry of Education No matter where you are, you can raise the flag virtually. This initiative has been launched by the Ministry of Education and Education Media Centre. An online portal has been created where you can raise the flag electronically by clicking on the link. UAE's national anthem playing in the background adds to the spirit of  UAE Flag Day.