News
UAE Completes 9 Cloud Seeding Flights, Plans to Conduct More to Increase Rainfall
UAE's National Center of Meteorology revealed that nine cloud seeding flights had been completed between Thursday and Saturday, with plans for more
The UAE has completed nine cloud seeding flights between Thursday and Saturday, leading to heavy showers across the country. According to a Gulf News report, the National Center of Meteorology (NCM) said yesterday that more flights would be launched, enhancing the amount of rainfall received by the country. The operations were planned last week when UAE's weather bureau saw that clouds containing rain droplets were going to pass through the UAE skies. On Saturday, an NCM forecaster revealed that clouds had moved to southern and eastern areas such as Al Ain, and rain was expected to continue across the country on Sunday, Monday and Tuesday.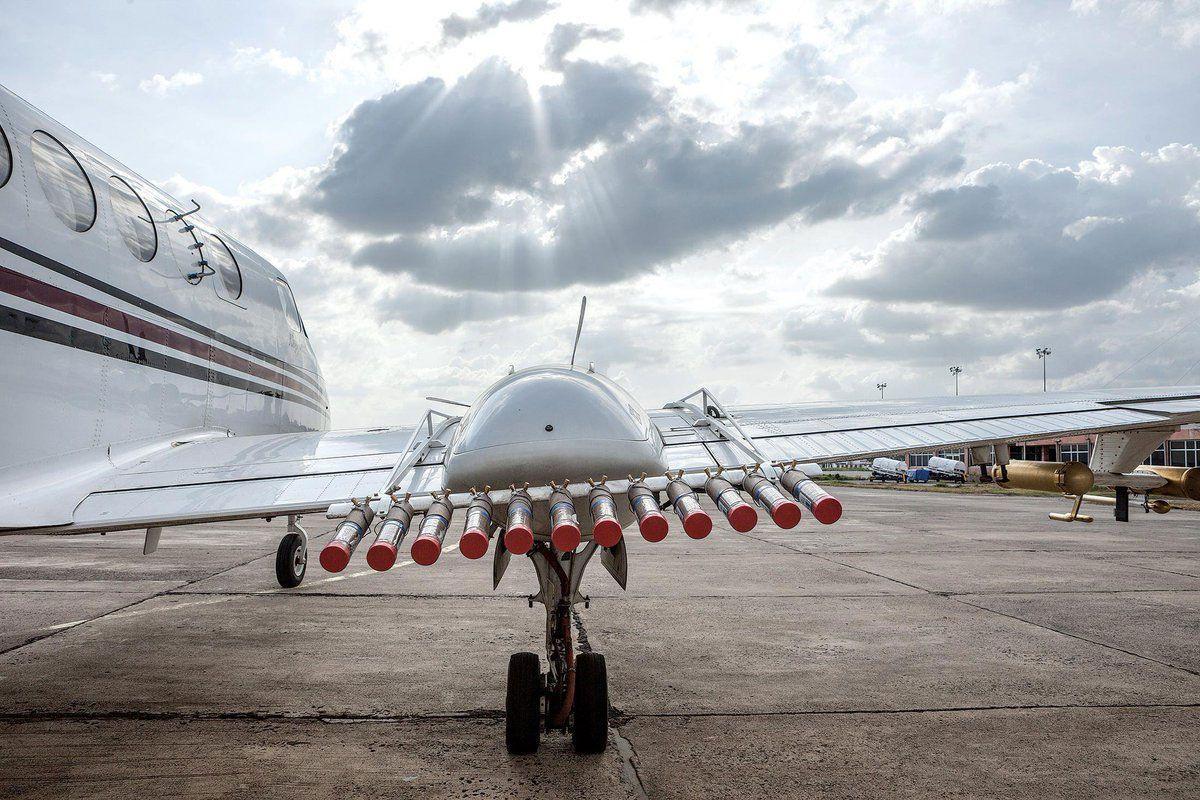 The rain showers have led to lower temperatures across the country. Heavy rainfall on Saturday however disrupted daily life, with several roads blocked and waterlogged, and traffic redirected to alternative routes. 
Traffic on the First Bridge (Dubai Mall Bridge) was redirected to Financial Centre Road in both directions. Meanwhile, due to water logging on Shaikh Mohammed Bin Zayed Road, near National Paint Bridge towards Sharjah, motorists had to use Tripoli Street and Al Khawaneej Street towards Emirates Road. Traffic on Sheikh Zayed Road, in both directions, was also diverted near the First Interchange to give time to authorities to clear the water on the road.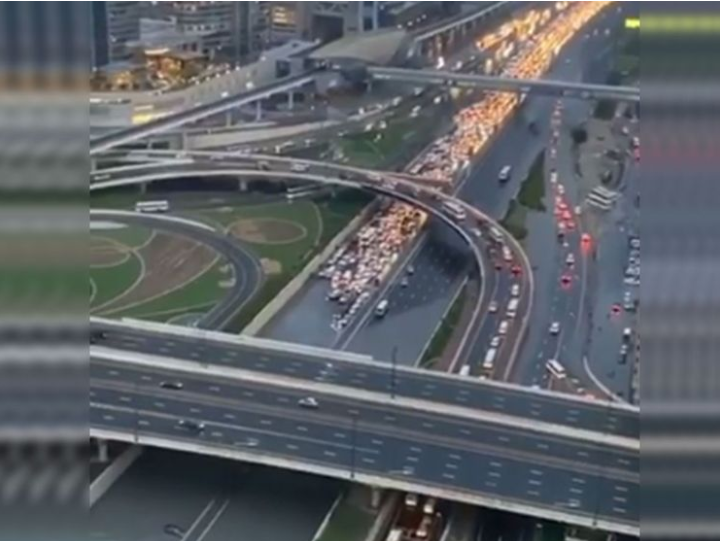 Traffic built up in the flooded part of the Dubai Mall interchange on Saturday (Image: Gulf News)
The Roads and Transport Authority (RTA) in Dubai also closed its service centres and driving institutes, while Dubai Ferry services faced temporary disruptions. Delays were also reported for Dubai Bus and DXB Airport Taxi services, and flights from Dubai Interational Airport. Dubai Police received 51,749 emergency calls from Thursday, 12 pm, until Saturday,  3.30 pm, due to the unstable weather conditions. As more disruptions are expected on Sunday, many schools have been closed and people have been asked to be cautious when heading to work.