Fashion
Two Makeup Looks To Get Inspired By This Wedding Season
Wedding season is upon and the festivities are all set to begin. You'll need to have your best face on and have your skin glowing. Here are two makeup looks to try this season
Wedding season is upon us and all the invites for this season's festivities must be in by now. Whether you have a family wedding or you're prepping for your bff's wedding or whether you are responsible for organizing your sister's trousseau before her big day, you're definitely going to need lots of fun and festive makeup looks to take you through the season. Whether you opt for subtle undertones and earthy hues, or whether you want to experiment with something more edgy and bold then brace yourselves because we have all the inspiration you'll need for wedding season.
Makeup is an important element for every girl and it can make or break your look. But getting the right look with each ensemble could be more difficult that it seems and you don't want your makeup ruining your entire look for the night. And more importantly, you don't want to look bad in pictures either. So we decided to bring you a breakdown of three different looks you can put to the test this season and we most certainly think these looks will take your look up a notch this season.
1. Bold and Beautiful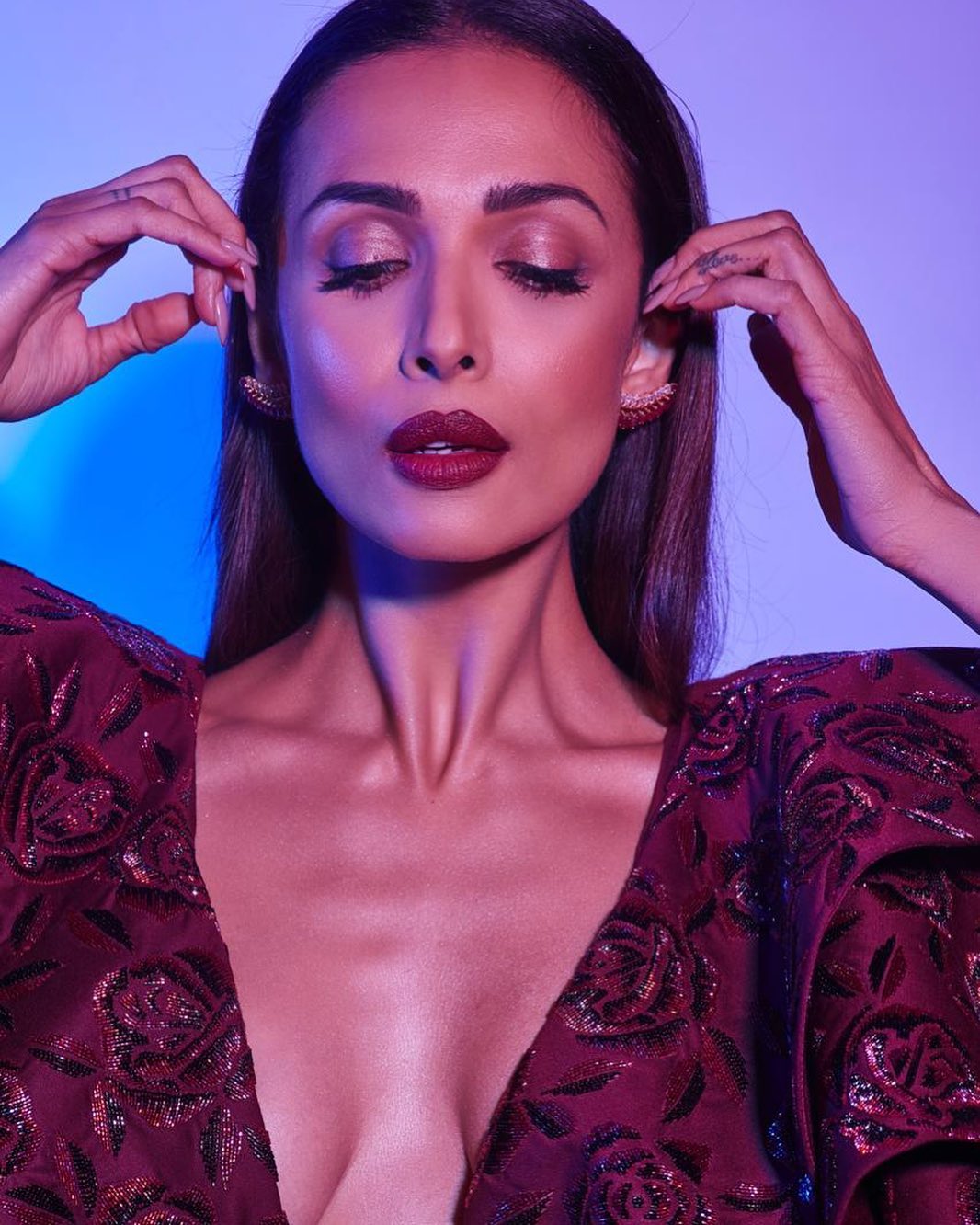 This look is for the daring and you should try this look only if you're comfortable with bolder hues. Also be sure that there is no clash with your outfit. For example, this look won't go down well if you're going to be sporting a pastel coloured ensemble. Make sure the bold look is in line with your outfit and only then should you attempt this look. It is also always advisable to try out your look, or practice it before the actually day.
For this look, opt for a deep, wine coloured lip which can be complimented with an overall bronzed look. Contour your cheeks and add shimmer to your cheekbones and also opt for a lot of shimmer on your eyelids. With a thick coat of mascara and some winged liner, round of the look and get ready for a night full of compliments.
2. The Red Hot Pout
You can never go wrong with a red pout but be sure to ensure there are no clashes with your outfit. Red can be a great colour if you're wearing red, but make sure you don't opt for a red pout if the rest of your palette is more on the bright side. Nudes and earthy hues, silver and gold, all work rather well with a red pout as well.
While opting for a red pout, be sure to keep your eye makeup subtle. You don't want there to be a clash with too much going on, on your face. Opt for a subtle shimmery eyeshadow or a nude palette and round it off with some mascara and lots of bronzer and you'll be good to go. A red pout also works well with dewy skin and a fresh faced glow!
With wedding season around us, you'll want your skin to be in top notch condition. And the best way to achieve desired results is by ensuring you are always hydrated. Drink plenty of water, complete your skin care regimen every night and don't ever sleep without removing your makeup.