News
Tuning Into Rooh
Anupam Nair, lead singer of Rooh, left his job to pursue his passion. Where has that led the band?
In a tough market and a competitive scene, security and stability are the buzz words for most people. But Anupam Nair decided to take a risk. He left his job to plunge into his passion – music. It's not been an easy journey in any way but Anupam and his bandmates aren't complaining. New songs, gigs across the world and support from fans, not to mention the Masala! Award last year, has made it all worth it. Hear it from the founder and lead singer Anupam himself. 
Every band has a story. What's yours?
I think I learnt to sing even before I could talk. I always had a tune in my head no matter how good or bad the situation was. So my first band was formed in class 12, where a motely gang of boys teamed up to wow a uniformed audience. The passion continued through college and jobs. It was then a matter of time before my passion got better of the notions of "job security" and I plunged full time into music. My career in Human Resources got me to Dubai but music took me to some shows in a radio station and some concerts. Later, a few friends came together and we decided to perform as Anupam Nair Band which later was christened as ROOH (@roohofficial).
So what's the latest update on your music?
I will be releasing a song - Sajanwa Bairi Ho Gai Hamar on our Youtube Channel @roohofficial. This song is in Maithili from the classic Teesri Kasam, sung by the inimitable Mukesh for the legendary Raj Kapoor.
I sang this song when I was 9 for a competition. There is a painful pathos in it which lingers on long after you hear it. I feel that these melodies must be revived for the current generation or these gems will be lost forever.
How has your music evolved since setting up the band?
I started as a solo singer and later made a band. Talent and passion for music the two chief ingredients for us. Reflective listening is crucial for communication and ROOH practices reflective listening. Sometimes we get feedback that feeds our ego, at other times, we nosedive too. But we welcome both, and ensure that every performance is unique for the audience.  
Initially, our aim was to touch the hearts of the audience, we wanted them to experience our music. This meant a lot of practice but our hard work paid off and we began to get paid for our shows.
It was a high moment when we got signed by Yashraj Films for Bekifre and also sang and composed two songs for the movie Julie 2. So, here we are today. ROOH has had a great journey. We have travelled the world, are probably the only band signed by Bollywood in this region and have the highest social media presence. We are still pushing boundaries and are planning more surprises. 
How challenging it is to leave a safe job and work and get into music full time?
Well, I had my share of insecurities. My last job was with Dubai Parks & Resorts and I was not ready to take the risk of depending solely on gigs. I wanted to be able to be selective about where I played and for that luxury I needed the security of a job. Soon I realised that music was my true calling and to be truly happy, I needed to follow my heart and have the patience to see it become a profession. Mercifully, our break into Bollywood with Julie 2, opened the floodgates for shows.
Of course, there are challenges when you choose to make your passion a profession. But with persistence, patience and resilience, you will see success. With Rooh, we never lost our focus to create music that touched the audience's hearts. There are times when we have turned down shows.
The biggest quality you need to survive in this competition is….
Challenge yourself always. Never rest thinking that you have "arrived". Innovate and create even if it comes at a huge cost. You need to have that fire in your belly that makes you stand tall and apart. Never forget that there are super talented people out there, even much better performers than you. So think what is your differentiator? How can you be unique? How can you have a dedicated fan following who know that every show will be a new experience?
Where do you enjoy performing the most?
For me, it's not the place but the moment when I touch the hearts of audiences that is most enjoyable.  Every gig is an emotional journey for me. 
Your mash-ups are very enjoyable. Can you tell us the process?
I remember playing the guitar in parties hosted by my parents. They would start with a song and blend into another and another…..sometimes they would sing as many as 20 songs as a medley. The interesting thing was that everyone sang and was totally involved in the tune and lyrics.  So, the idea of mashups was just waiting to happen and it came to me once recording at a studio. The personal space of the studio gave me the freedom to come up with Not Despacito or Taki Taki Reloaded.
But when I am on stage, singing live, the feeling is electrifying. It is a challenge to perform two to three hours straight but like I mentioned I listen reflectively to the audience and never let the euphoria of the moment prevent me from pushing myself into new unexplored territories.
Who are the current Indian bands you admire and why?
The current music scene in India is very fluid and full of opportunity. Hence I admire many singers and can't really put it down on specific names. I grew up on classic s- Hindi and western. So, I listen a lot to classics. The current scenario as a lot of music these days is inspired from the classics.
Where (city/club) do you enjoy performing the most? Do you think audiences outside India react differently to Indian music?
Music knows no boundaries. We have performed in more than 12 countries however I must mention a gig we had in Durban where we had a mixed audience and most didn't even understand what we sang. However they said "we love the feel" and that was something even I feel when we listen to music from Japan, South Korea or Lebanon or any country.
Indians outside India are a lot more connected to Indian music and love and enjoy every bit they get to hear. In India the audience is much more discerning. Music is as natural as breathing for an Indian. So, one really needs to challenge oneself and juggle different genres.
MEET THE ROOH MEMBERS
Anupam – Lead Singer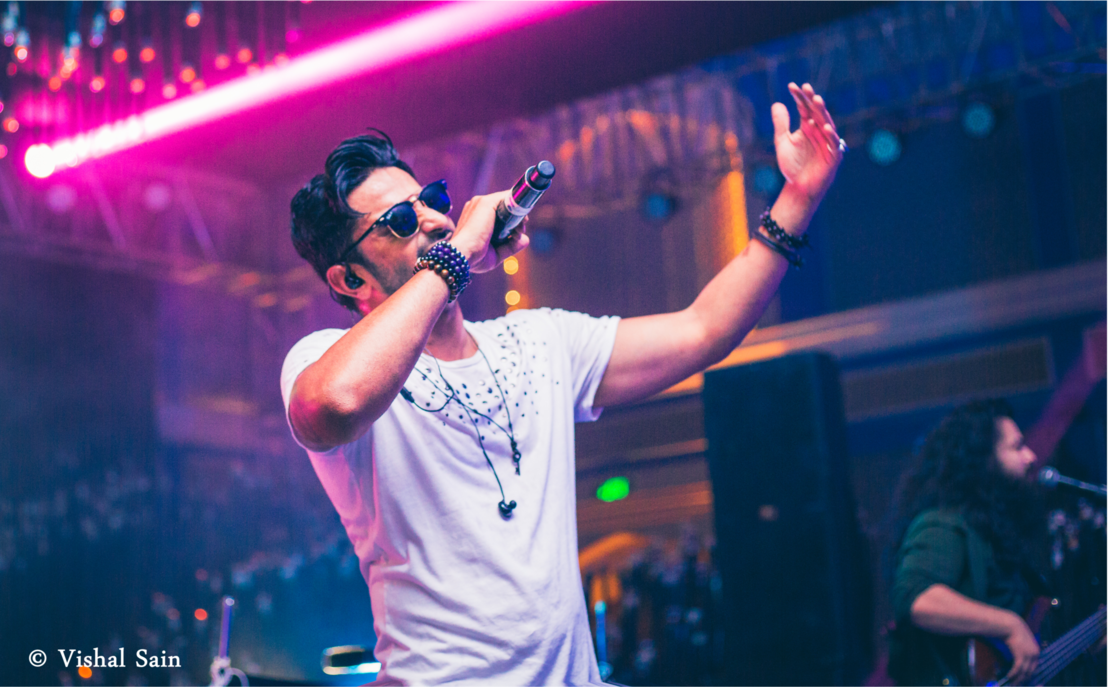 Mohsin – Bass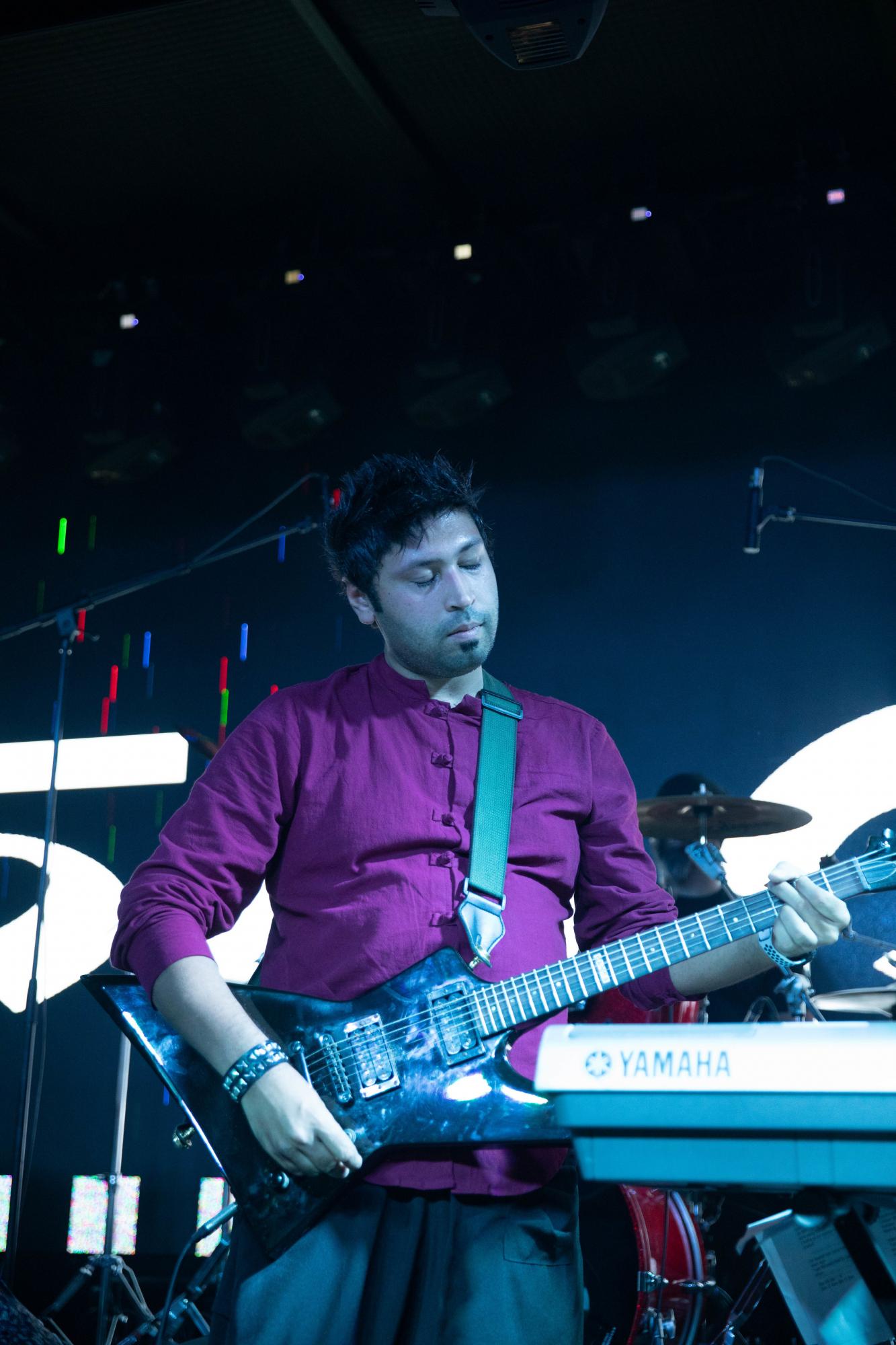 Nishad – Keys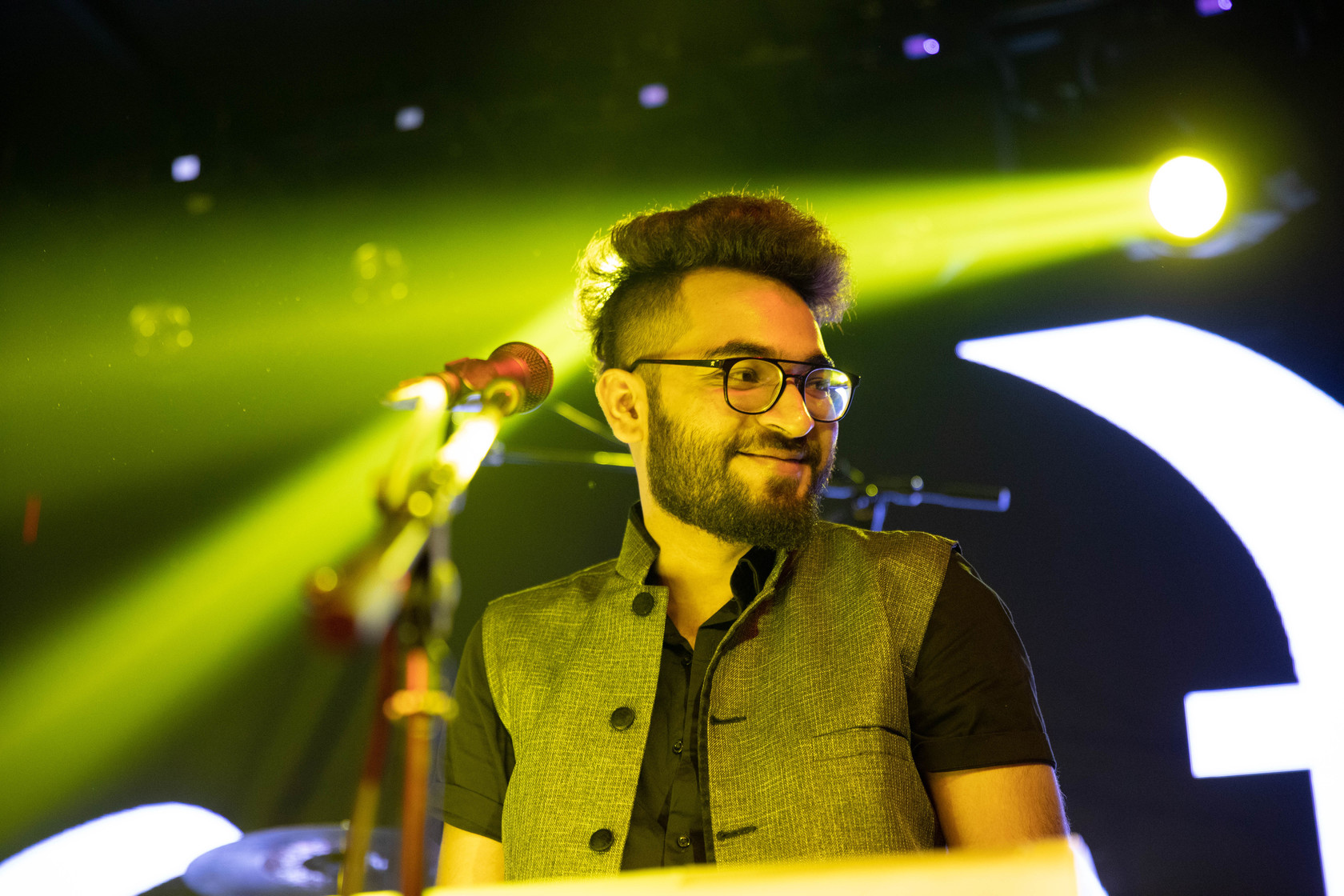 Armaan – Guitars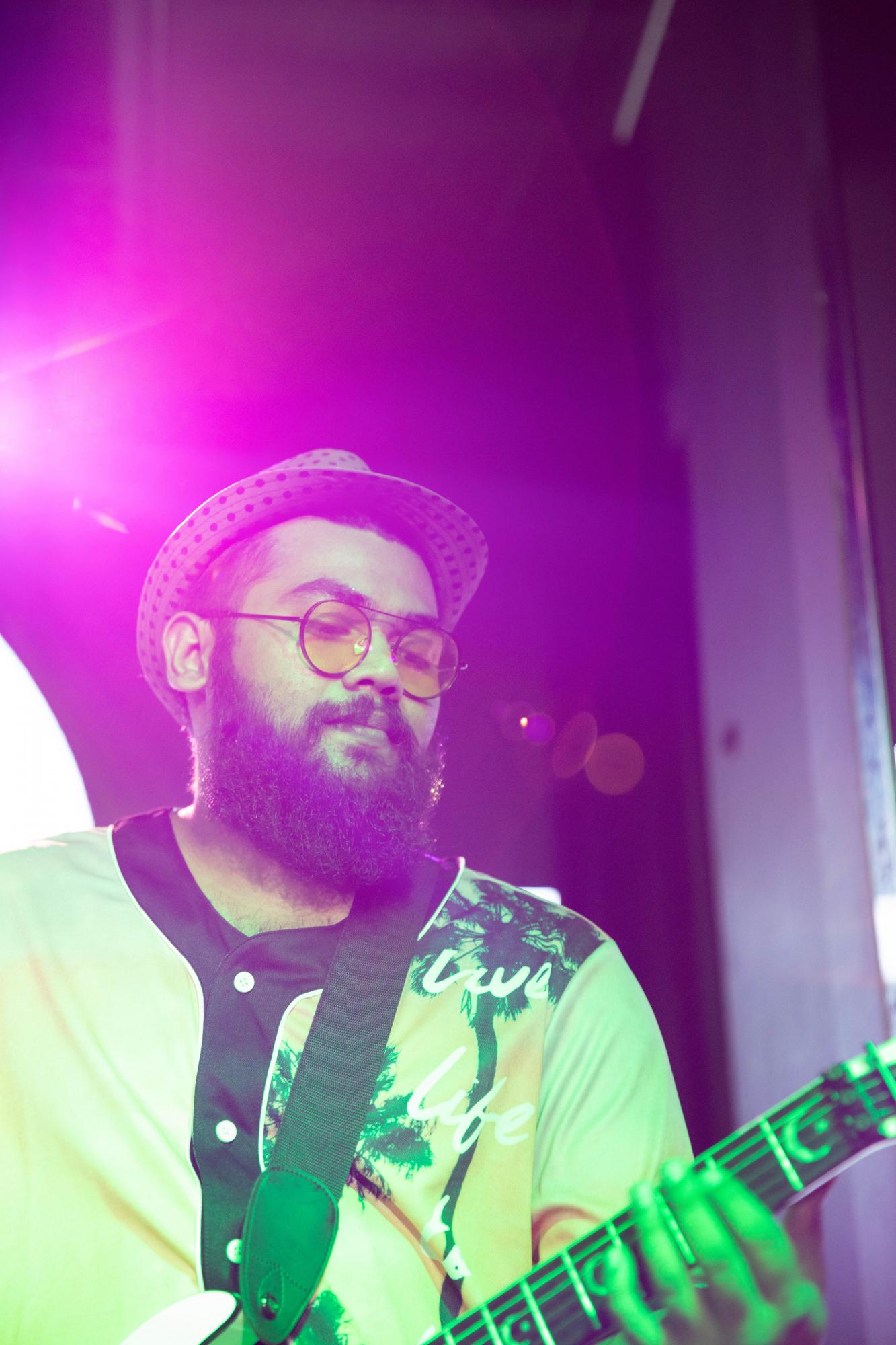 John - Drums