Trending Now
Top 15 Vegan-Friendly Restaurants in Dubai
Here are some famous Dubai restaurants which cater to the vegan dietary requirements
Veganism is not just about the food but the lifestyle. Vegans believe that they do not want to harm the environment by consuming animals in any form. It is one of the most popular diet followed by many famous celebrities and is known for its immense health benefits. However, it was not always easy to find out places that offered vegan food in the past. But since veganism is on a rise now many restaurants have understood this need of time and have included many vegan options in their menu.
Here are top 15 restaurants in Dubai that offer vegan menus.
1.     Akiba Dori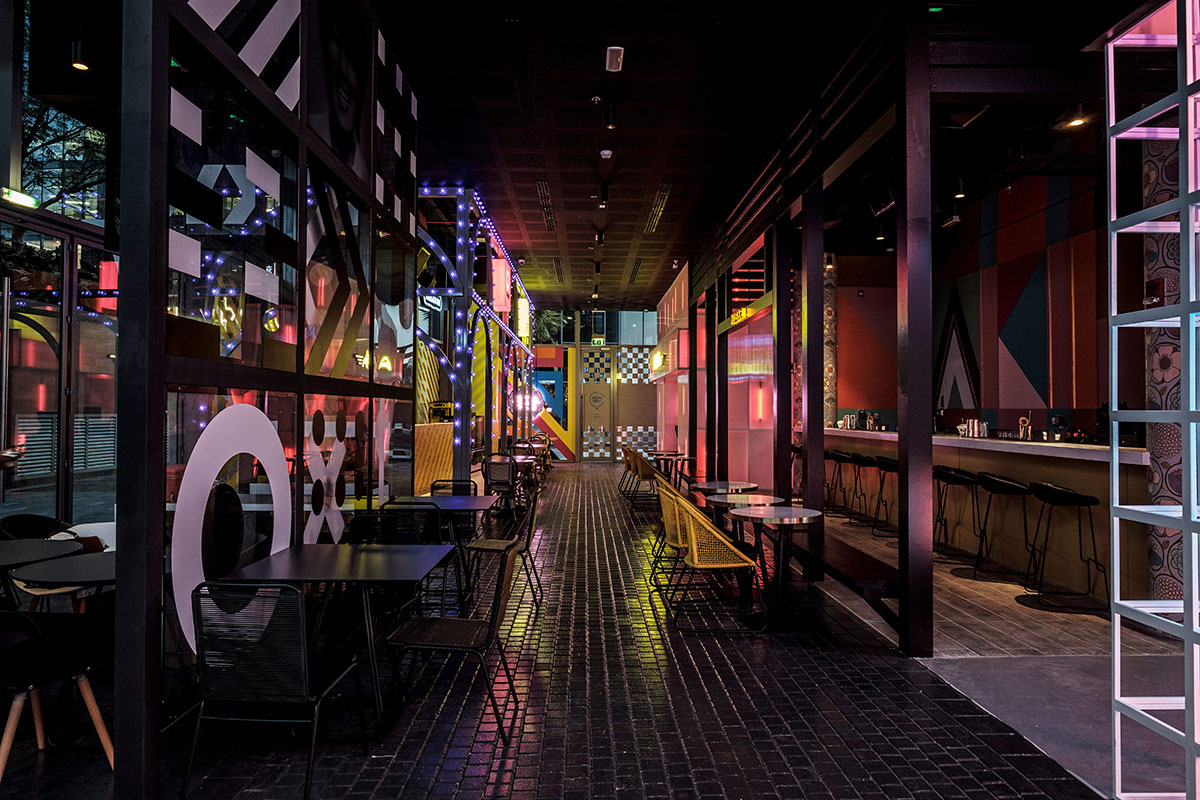 Did you think the Japanese food was all about sushi and Katsu chicken curry? Well, there is a lot more to it. Head to Dubai Design District where you can comfortably find almost a buffet of vegan dishes. From Tofu Wakame salad to vegetarian makki rolls, you will get it all here. And yeah, make sure not to miss out their vegan marinara pizza which comes without the cheese.
2.     Amongst Few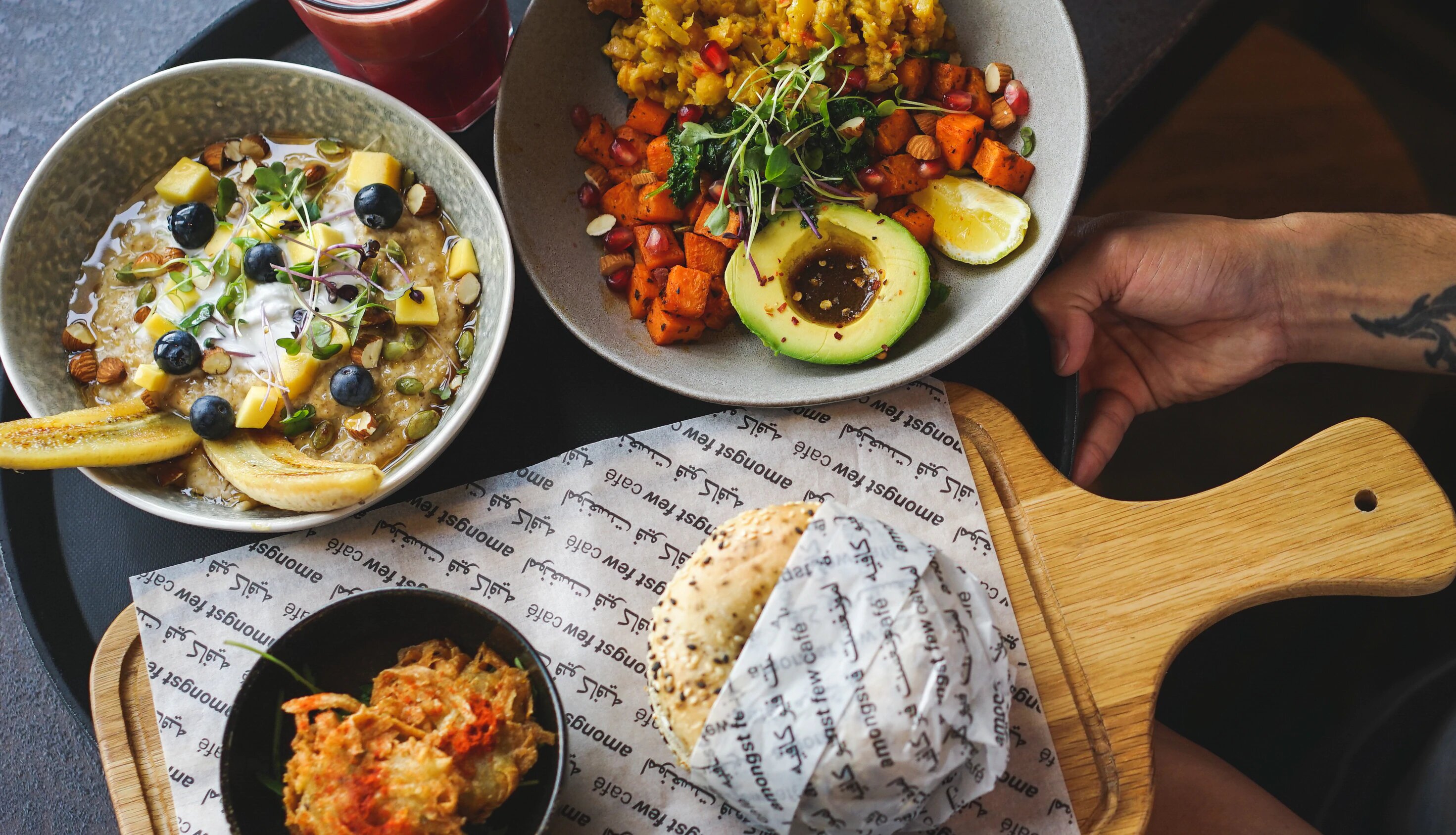 Are you interested in vegan pancakes and vegan satay noodle salad? Amongst Few is an answer to your prayers. Located at Jumeirah Beach Road, this restaurant even offers vegan ice creams and sorbet. Another plus point is that this restaurant believes in its social and environmental responsibility as well. And yeah, it is located inside the famous clothing store. So shop till you drop to have some vegan food here.
3.     Azkadenya
One common misconception is that the Emirati food is all about Mandi and other meat-related food items. But in reality, there is a lot more to it. Located in Mercato Mall and Mall of the Emirates, Azkadenya uses fresh and locally sourced products to prepare tabbouleh, foul, falafel, fakharet, and a lot more.
4.     Bareburger
Who says vegans cannot indulge in a big fat burger every now and then? With no animals harmed, Bareburger offers its much-hyped vegan burger called The Beyond Burger which tastes like eat but is actually not meat. Made from the pea protein and potato starch, this burger can surely give any meat-based burger a tough competition. Not only this, but you can also find a variety of sandwiches, hot dogs, vegan shakes, carrot cake, chocolate cake, and a vegan sundae. Slurp!
Head to La Mer Jumeirah and Dubai Festival City for your vegan treat.
5.     Black Tap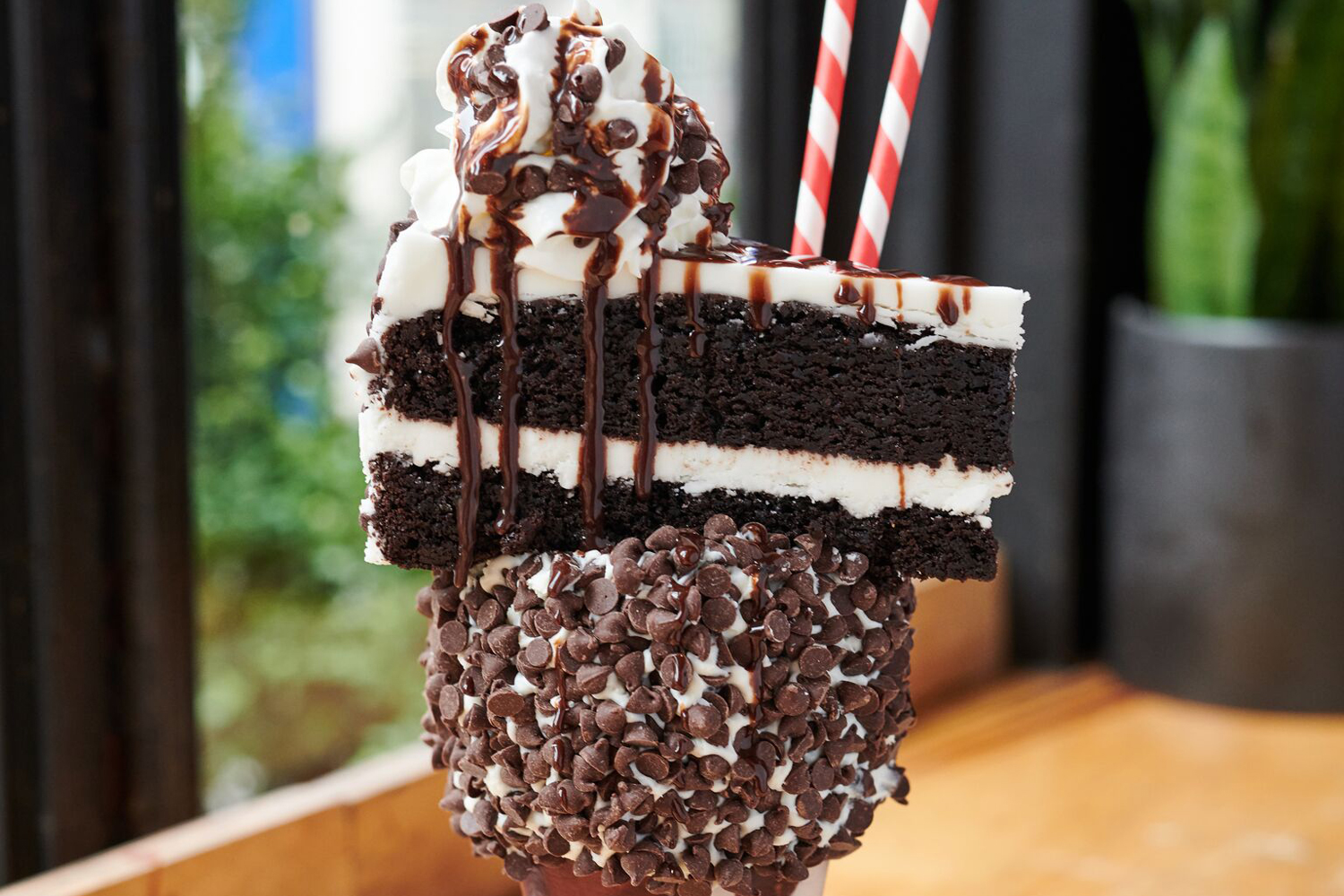 Have you been missing out on your favourite Black Tap Burgers and milkshakes since you turned vegan? No problem, any more. The Michelin Star Chef Joe Isidori has a mouth-watering vegan burger on the menu which has a black bean patty with pickled onions, salsa verde, and vegan mayo) with truffle fries and a vegan milkshake. This burger would even give your non-vegan friends a strong urge to try out the goodies you are devouring. Located in JBR and open till midnight, Black Tap is your place to be.
6.     Bagatelle
Bistro Bagatelle has vegan options on their menu which are not necessarily boring. From salads to hearty main like plats principaux, poule des bois roti and le potager, you have it all sorted for you. Tarte Bagatelle is their exotic vegan dessert which you can never miss. Located in the Fairmont Hotel Dubai, Bagatelle is set to satisfy your Italian food cravings.
7.     BOCA
Are you a fan of Mediterranean food? BOCA is your place to go. Their vegan paella made with beetroot and finished off with crunchy baby vegetables will make your mouth water for long. They also have sweet potato hummus and Padron peppers flash fried and finished with rosemary and salt. Next time you visit DIFC, remember that BOCA is right there.
8.     Bounty Beets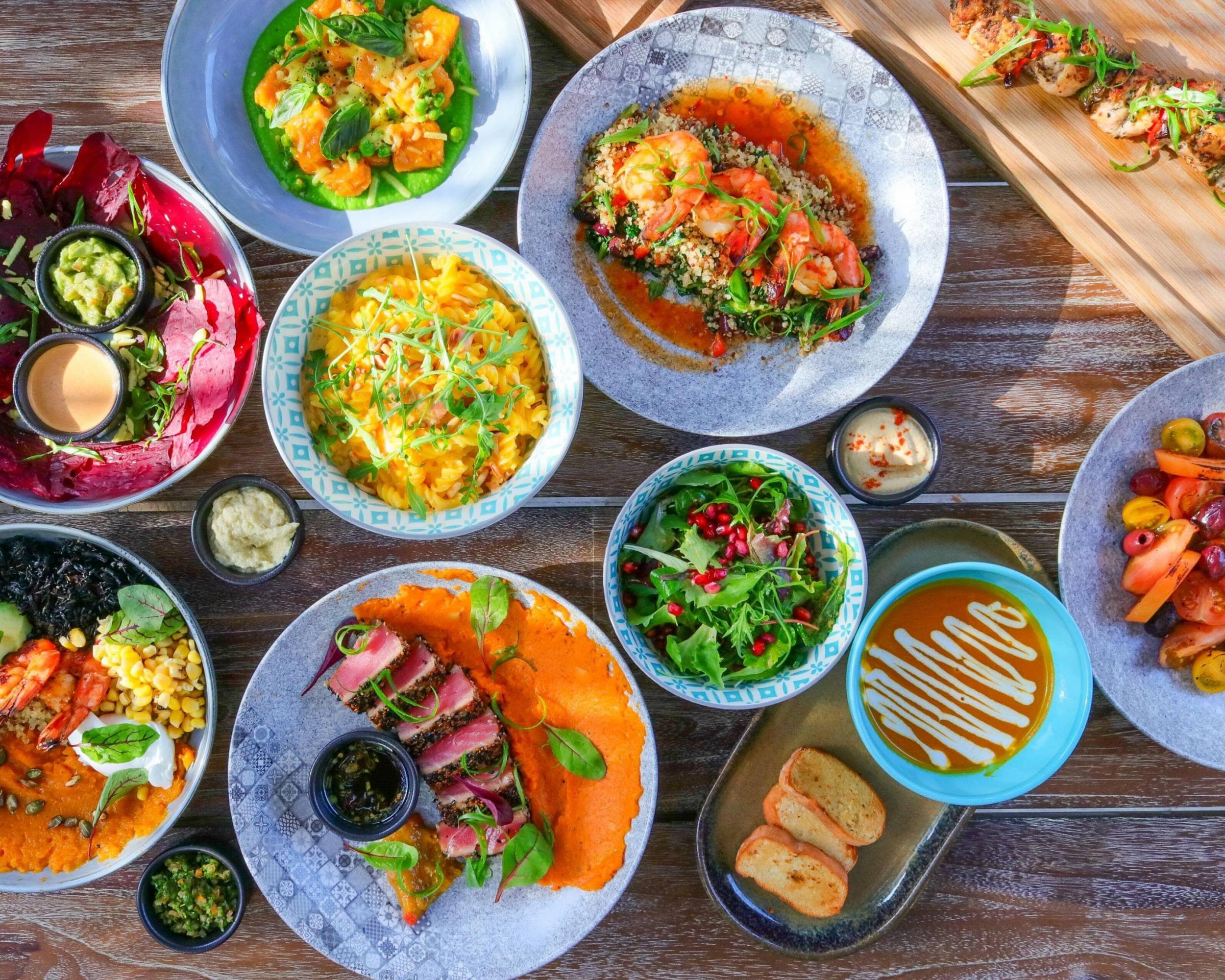 The names of the items on the menu are as interesting as the food being served. 'I yam what I yam' (caramelised bananas and sweet potato pancakes) and 'You're all I avo wanted' (avocado toast with poached eggs) assure that puns remain intact. Soups, burgers, and bowls are also there to satisfy your cravings in the later part of the day.  Gluten-free options are also there. It is located in Le Méridien Dubai Mina Seyahi Beach Resort & Marina, Al Sufouh.
9.     Brambles
It was opened in Barsha Heights in 2019 only but the artsy vegan-friendly café is a heaven for the vegans. Since it also has options for the vegetarians and the meat-eaters, you can surely hang out with your non-vegan friends up there. Their Acai bowls and avocado pizza are to die for.
10.   Common Grounds
Coming from the team of Tom & Serg, Common Grounds located in the Mall of emirates is an answer to your hunger pangs after a long shopping day.  It has veggie green tacos, veggie rice wraps, and smashed avo trolley all served in a family-friendly space so your children can also have a good time.
11.   Fuschia Urban Thai
No matter which country you come from, Thai food is always the ultimate comfort food. Apart from the good taste and vegan-friendly options, Fuschia Urban Thai is also not heavy on your wallet. It is located in Bay Square, Business Bay.
12.   Govinda's
Good ol' Govinda is both vegan and vegetarian-friendly. An interesting part is that the food is cooked using the Sattvic method which means there are no onions or garlic involved in the cooking process. Indian food has always had a variety of vegan options and Govinda knows how to nail it without costing an arm and leg. Make sure you indulge in their aloo palak and shahi aloo bhindi when you are there next. Not just desi, Govinda's also has Chinese and Italian varieties.
13.   Jazz @ Pizza Express
If you are a vegan, why deprive yourself of pizza. With the live music and happy vibes in the background, just head on for the vegan pizza which uses vegan cheese. Hence, cheeseless pizza is not a compulsion for vegans anymore. Located in Cluster A JLT, Jazz @Pizza Express is your place to be for a hearty pizza.
14.   PF Chang's
Everyone's favourite Chinese restaurant PF Chang's has a 'farm to wok' philosophy which means everything is fresh. Here you can have Emperor's feast, a vegetable combination with stir fry, coconut curry vegetables, and spring rolls is a must-try. Since PF Chang's restaurants are all over Dubai, you never have to worry about the location.
15.   La Petite Maison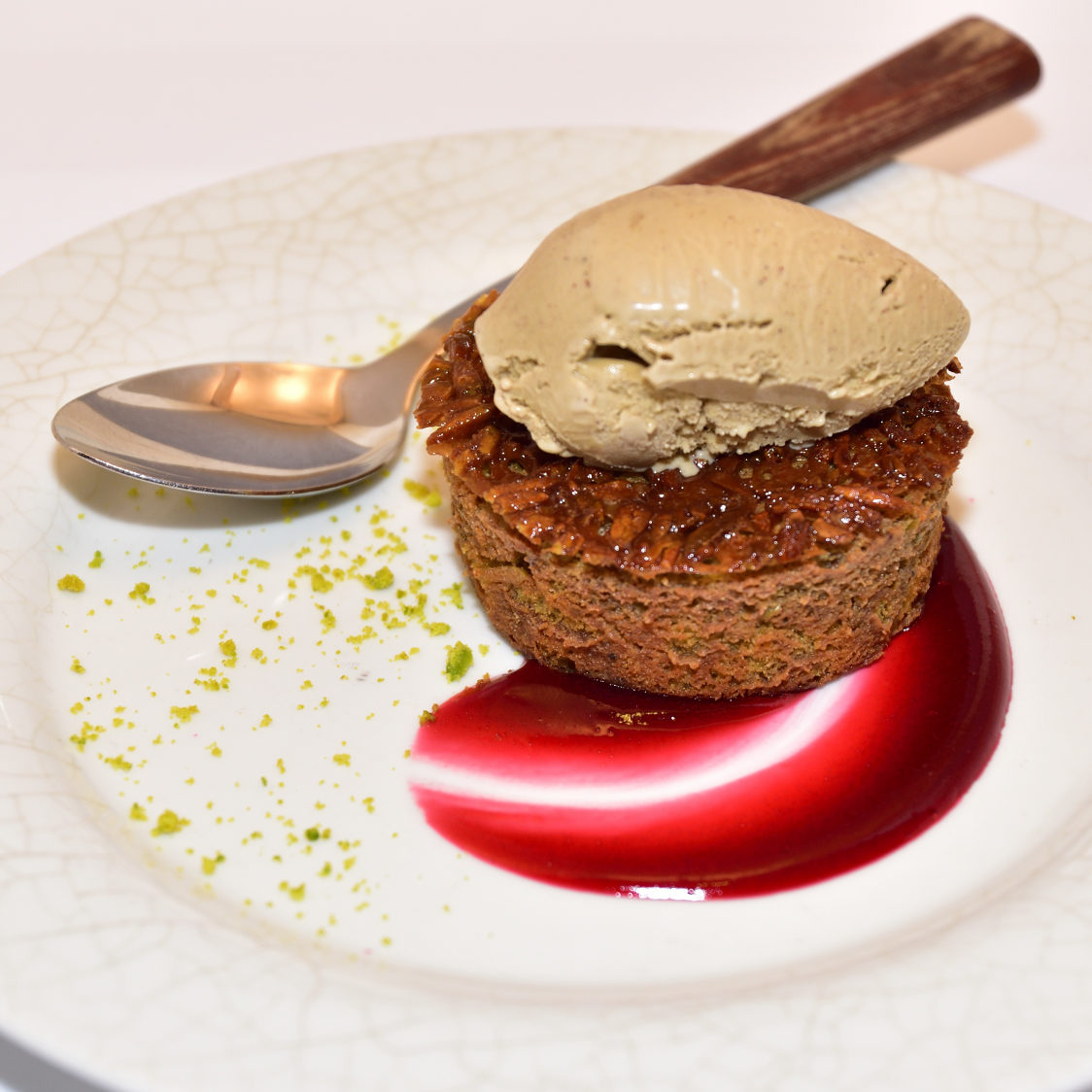 Time Out Dubai award winner French restaurant La Petite Maison has added many vegan options to the menu which include roasted peppers, quinoa salad, lentil salad, and a lot more.
This means that you do not necessarily mean to miss out on the fun in life if you are a vegan. You can still hang out and grab a bite with your friends and family who have not adopted this lifestyle yet. These restaurants are all mainstream places which cater to all dietary requirements. Even the popular restaurants like PF Chang's and Carluccios have realised the need of time and have added vegan options to their menu. Does it get better than being environmentally possible yet being socially active? It doesn't.