Bollywood News
Top 6 Problems That Sanjay Leela Bhansali's Padmavati Has Faced Until Now
The film has been a targeted endlessly. Here are some of those who opposed..
Ever since the film was announced, Padmavati has been targeted by various groups in India, with the members protesting. Posters have been burnt and sets have been destroyed, with many protesters even claiming they won't allow the film to be released. A large section of people opposing the film, claim that it is a wrong interpretation of important Indian history. 
Sanjay Leela Bhasali has stood strong, justifying his film and proving that it just a story and doesn't intend to hurt any sentiments. We've listed below, some of the forces that oppose the films release. Take a look:
1) The film ran into political trouble in Gujarat. On one side, the ruling BJP has demanded the release be postponed till after the state elections, while on the other, the Congress has said if there is actually "distortion of history" in the movie then it should not be released at all. The BJP is demanding a ban until after the Gujarat Assembly elections on December 9 and 14.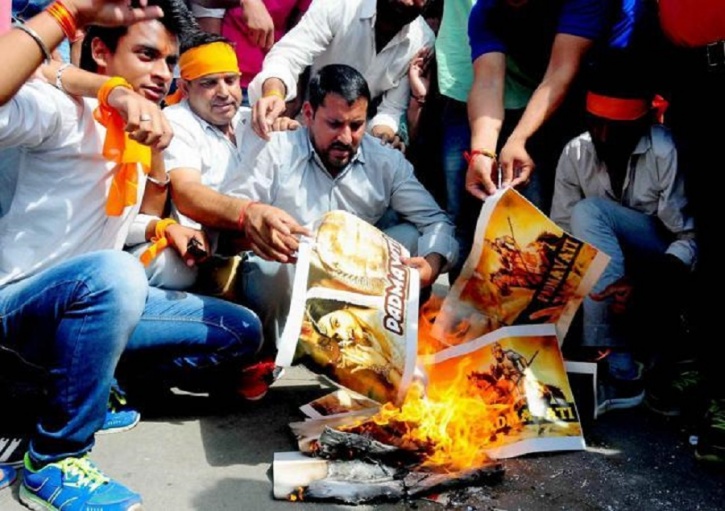 Another incident in Gujarat was when, a group of protesters stormed into a mall in Surat and destroyed a rangoli of actress Deepika Padukone's character in Padmavati, done by a young local artist. The same group had also vandalised the sets of Padmavati at Jaigarh Fort while they were shooting and abused the filmmaker, asking him to stop.
2) Mumbai BJP General Secretary Amarjeet Mishra, has appealed to Union Information and Broadcasting Minister Smriti Irani, to stop the films release. He claimed that the movie is a 'distortion of historical facts' and will hurt sentiments of Hindus if it's released.
Earlier this month, Maharashtra Tourism Minister Jaykumar Rawal had also demambed a ban on Padmavati.
3) The film received sizable amounts of backlash from certain sects from Rajasthan protesting against its release. Huge protests broke out in Chittorgarh wherein people joined in large groups, and a 'bandh' (city close), was observed too.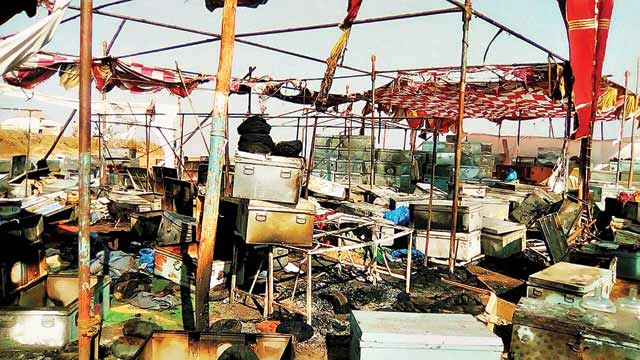 Reports state that Rajput groups in the Mewar region, have threatened to destroy cinemas if they choose to play the film. Other Rajput groups, including the Jauhar Smriti Sansthan, have also demanded that the movie be shown to a few select intellectuals and historians before its release.
4) The most recent addition to a host of groups opposing is the royal family of Jaipur, who threatened to stop Padmavati's release. Former princess, Diya Kumari stated that the film has hurt sentiments by twisting facts about Queen Padmavati of Chittor.
5) Another strong group opposing Padmavati's release is the Karni Sena. The Shri Rajput Karni Sena is a Rajput caste organisation, based in Jaipur. Members of the group burnt posters and orchestrated riots, citing the film destroying history.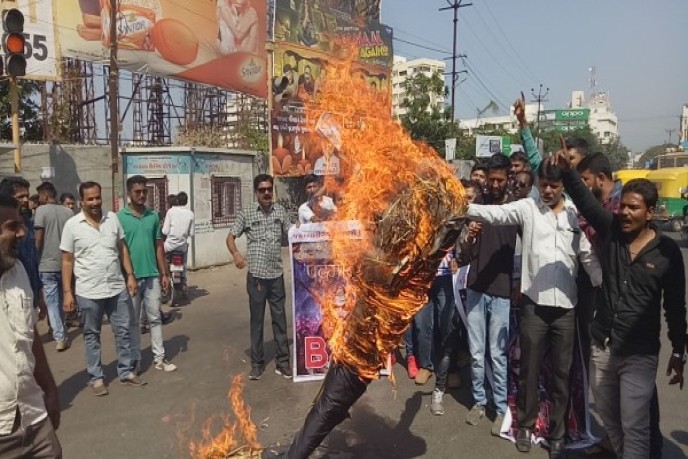 Their main bone of contention is that Bhansali promised to the have the movie cleared by the outfit first, before releasing it in theatres but has not done so yet. They had also previously assaulted Bhansali when he was shooting for the film. A report on Firstpost states that they plan to organise a big rally in Gandhinagar in Gujarat on 12 November against the movie.
6) A Brahmin organisation, Sarv Brahmin Mahasabha, has also decided to stand up against Sanjay Leela Bhansali's magnum opus. The group blamed the director for trying to defame Rani Padmavati by portraying incorrect facts about the film.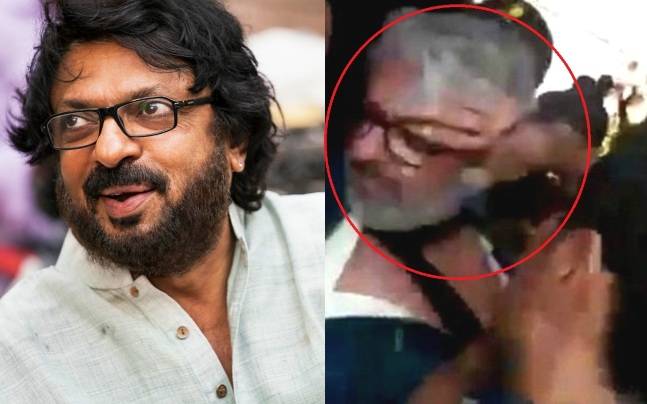 With so many groups against the film, we wonder how Sanjay Leela Bhasali will manage releasing it on time, December 1st. We sure are waiting to watch it, what about you?