Bollywood News
Top 5 Incredibly Funny Things Reviews Said About Bipasha Basu's Alone
Reviewers haven't been too kind on Alone
Bipasha Basu and horror have almost become synonymous. The actress had yet another release last Thursday, Alone that had been creating a buzz thanks to a good promo and the stories about her chemistry with co-star Karan Singh Grover floating around. Now, the horrex – horror plus sex – combination has paid off for Bipasha in the past (Raaz, Raaz 3 etc) but after a few duds (Aatma, Creature 3D) it appeared the actress may have second thoughts about lending her name to yet another project that required her to pant heavily and look scared. Evidently not. She is still enjoying playing the scream queen and this time, she has a hot, tattooed Karan Singh Grover for company.
Box office reports say the film hasn't done too badly. It got an opening of 20-25 per cent at the single screens a poor 10-15 per cent in the multiplexes. In films like these, the money isn't problem but reviews are fun to read. Here are some excerpts of what prominent reviewers felt while watching the film. If you plan to catch it, this should be a good guide.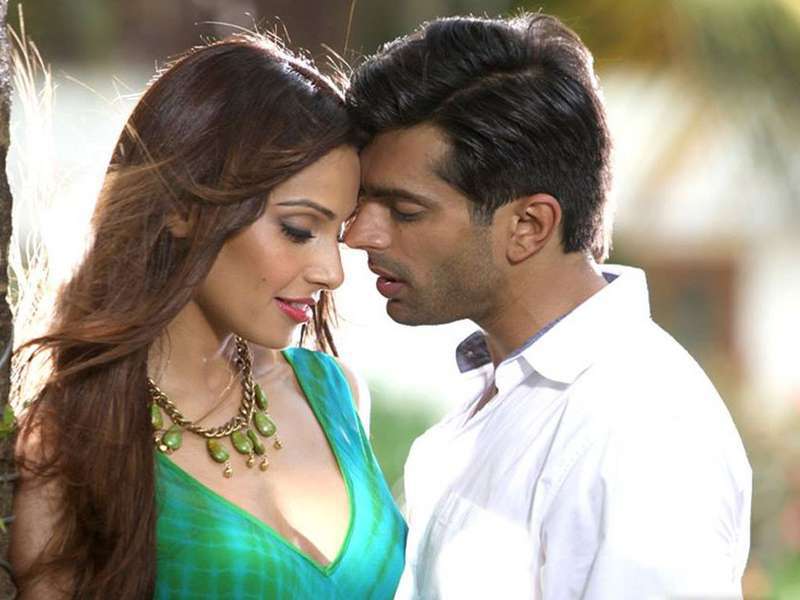 1)    "Alone isn't as horrifically bad as most Bollywood horror flicks tend to be. But that obviously is not saying much," says Saibal Chatterjee in NDTV.com. (Goes to show that cine philes had really low expectations out of this one).
2)    "If leave-your-brains-at-home comedy is a real thing in Bollywood, then Alone is its horror counterpart." – Deccan Chronicle.  
3)    Firstpost.com comments: "The two things missing: fear and the ghost. The ghost in this ghost film could make Rahul Gandhi proud: she makes fewer appearances than Gandhi did in Lok Sabha. This is probably because Basu, the high priestess of "horrex",  needs to be in baby doll negligees and lace shorts and Bollywood ghosts are still a little adarsh bharatiya deep inside and aren't comfortable in such progressive styling.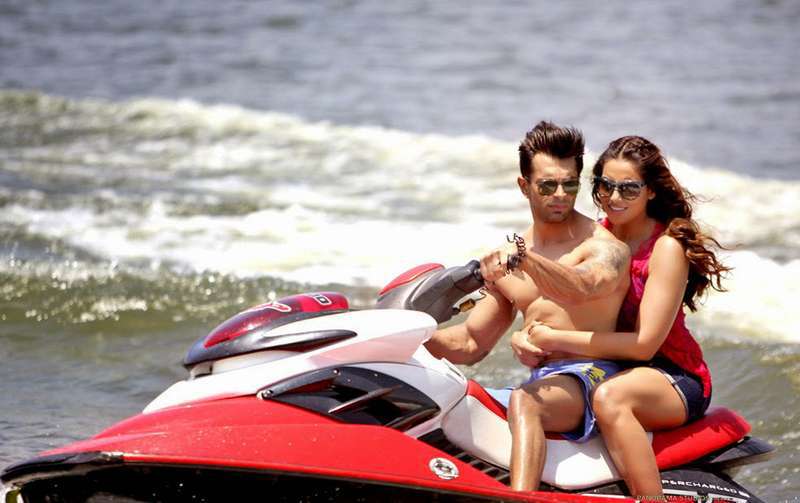 4)    Noted reviewer Mayank Shekhar wondered a few things while watching the film: Not sure why it's called Alone. Neither may the filmmakers, because they've essentially reproduced a Thai horror flick along with its title. And God knows our buddies down Southeast can make some seriously creepy films if they get down to it.
5)    Mumbai Mirror reviewer Rahul Desai's imagination was running high: When aliens wipe out humanity and set their base up in Swachh Bharat, they're going to want to know what we did for laughs. Deep beneath an Ooty grave, they will locate a dungeon out of which thousands of DVDs will spill out. I can imagine their confusion when they discover that the same woman appears in a mash-up of one video repeatedly since 2002. They will then leave Earth to find better entertainment. Miss Basu will have saved the planet.
Incidentally Twitter wasn't too far behind. While Bipasha and Karan's fans retweeted and wrote nice things about the film, others weren't too kind. Sample this:

Comedian Rohan Joshi had another query: 

However Bipasha and Karan Singh Grover's fans still had not lost faith in the film. There were a few reviews that appreciated the mild scary moments and the lead stars' performances. 

As the days go by, the Alone team, it's the positive buzz than the negative comments that will fetch them good returns at the box office.