News
Tips for Curating the Perfect Playlist for Your Wedding
Karim Barkouki AKA DJ Stylez gives you the lowdown on how you can make your wedding dance floor rock!
You would be surprised at the many roles music plays at a wedding. From the emotional catalyst to the groove starter, music ties all the guests together to build the atmosphere of the event. An experienced wedding DJ should be able to orchestrate the show without the need of a music list. However, this list of songs can facilitate the crowd reading process for the DJ aiming at creating the maximum amount of good energy for the evening. So here are a few tips by Karim Barkouki aka DJ Stylez on creating that perfect playlist that will have your guests grooving
* Brainstorm! Think of the songs that you and your fiancé enjoy most
* Use a music app to screen-shot and discover song names and/or use a notepad to scribble these songs down.
* Be thoughtful! Even though this might be your wedding, think of the different age groups, nationalities and music tendencies of your special night. I.E: Your parents and what songs they might enjoy.
*Some couples are too busy to think of music or do not know exact music titles. In this case, assign this task to close friends and siblings and allow them to align with the DJ.
* Think of the running order of the night and the "mood" you would like to set. Here's an example of how you can break it down:
* Pre-reception music: When people begin to arrive to the venue  (Mood: Soft, Jazz, Saxophone, Instrumentals)
*Reception music: At this point people are seated and more focused on their surroundings. A DJ must tell them indirectly through music that they will soon get ready to dance!
(Mood: Acoustics, Covers, Happy vibe, RnB, Latin, Radio commercial warm up tracks, Sing alongs)
*Dinner Vibe: When people begin with their meals, the music should ideally be lower at first (similar to the reception music) as people generally like to hear one another and indulge in table conversations.
(Mood: Classics, Mid-tempo, Uplifting music, commercial radio hits)
DJ Karan's Tips for an Indian Wedding
DJ Karan, an award winning Dubai based DJ/Producer shares from his experience the details and the specifics of a party atmosphere in a Bollywood wedding.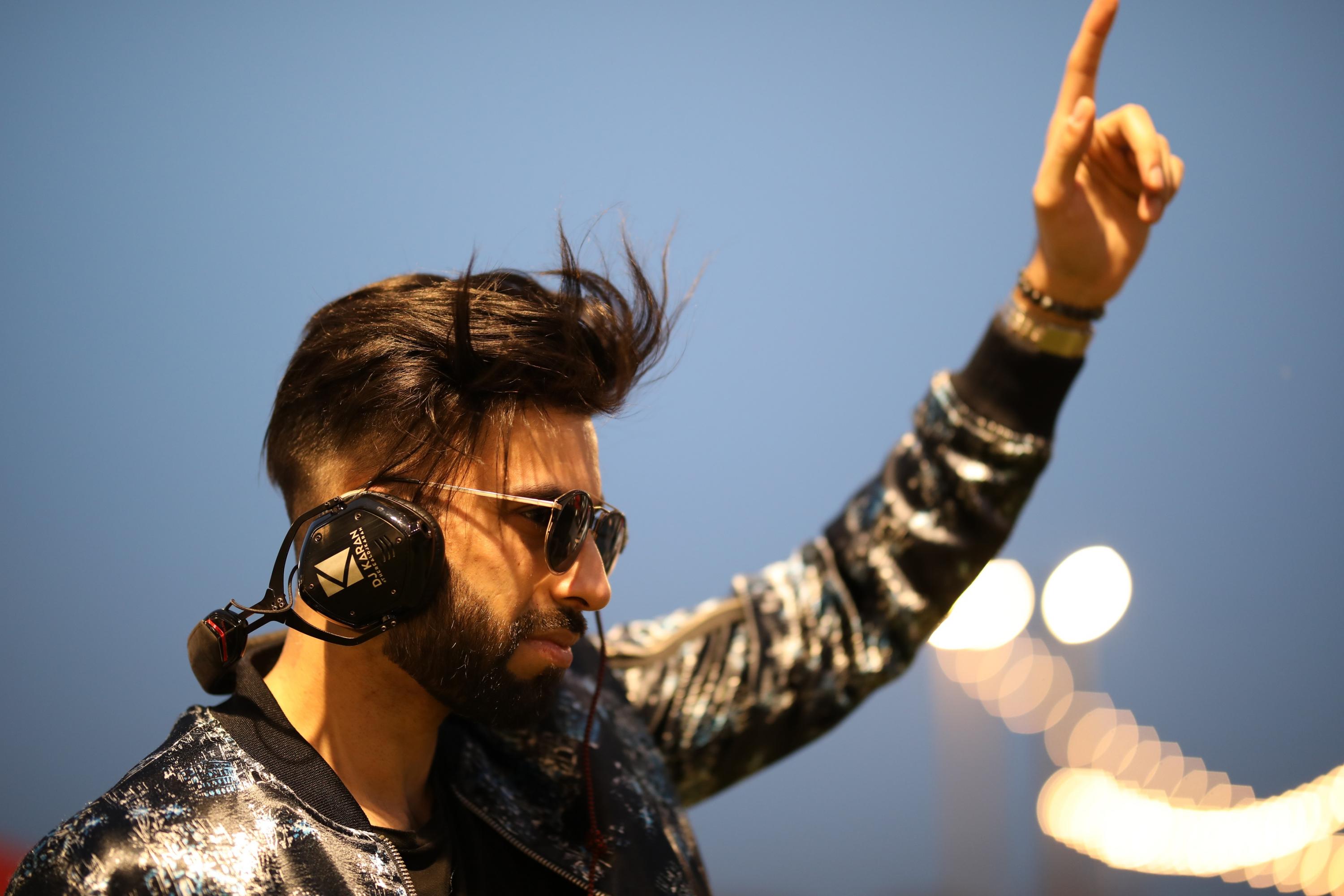 DJ Karan is a key player in the Dubai Music & Nightlife Scene, he says that the perfect Indian Wedding playlist would depend on many factors as the range of music and tastes are quite vast. In his experience, apart from gaining knowledge from the client regarding their tastes, the most basic and important factor is to know where they belong to from India and whether they are coming from India? Or are they based internationally like UK/US/UAE or so forth as the music will vary and is subjective from place to place.  "For eg: let's say if the crowd is from Delhi, then they would prefer their Punjabi numbers as Punjabi is what they mainly listen to there. And again, if it's a Punjabi wedding but if they are coming from the US, they would want hip hop infused in the set."
However, that being said, Bollywood has always been the crowd pleaser and is the safest choice as Bollywood fans are everywhere. 
Taking the current scenario, Ankh Mare from the Bollywood movie Simmba ,sets the dance floor on fire. Similarly, Laila main Laila from the movie Raaes. Other all-time wedding favorites are London Thumkada from the movie Queen and Sadi Gali from the movie Tanu Weds Manu.