Bollywood News
Time 100 Gala: Deepika Padukone Won Hearts as She Represented India The Best Possible Way
At the Time 100 Gala Deepika Padukone spoke about mental health and the gender pay gap
After crossing the turbulent times with the release of her recent film, Padmaavat, things have been only looking good for Deepika Padukone. The stunning diva, who made it to the Times 100 Most Influential list this year along with the likes of that such as Oprah Winfrey, Prince Harry, Meghan Markle, Gal Gadot, Virat Kohli, etc recently flew to New York to attend the prestigious Times Gala.
The actress looked ravishing in her heavily embellished indo-fusion Anamika Khanna dress. She sauntered on the red carpet, hands joined in a namaste and her signature smile donning her face. Deepika looked ethereal and people made sure she knew that. Whilst mid-speech a man complimented her "You're so beautiful!" to which the actress just blushed and thanked him.
With her Time's profile written by Xander Cage co-star Vin Diesel who calls the actress as "the best Earth has to offer" and someone who represents the world, not just India, we can't deny the truth in that statement. And proving it once again why she is the undisputed Queen of Bollywood, Deepika during her visit at the TIME 100 Gala talked about the being one of the highest paid actors in India.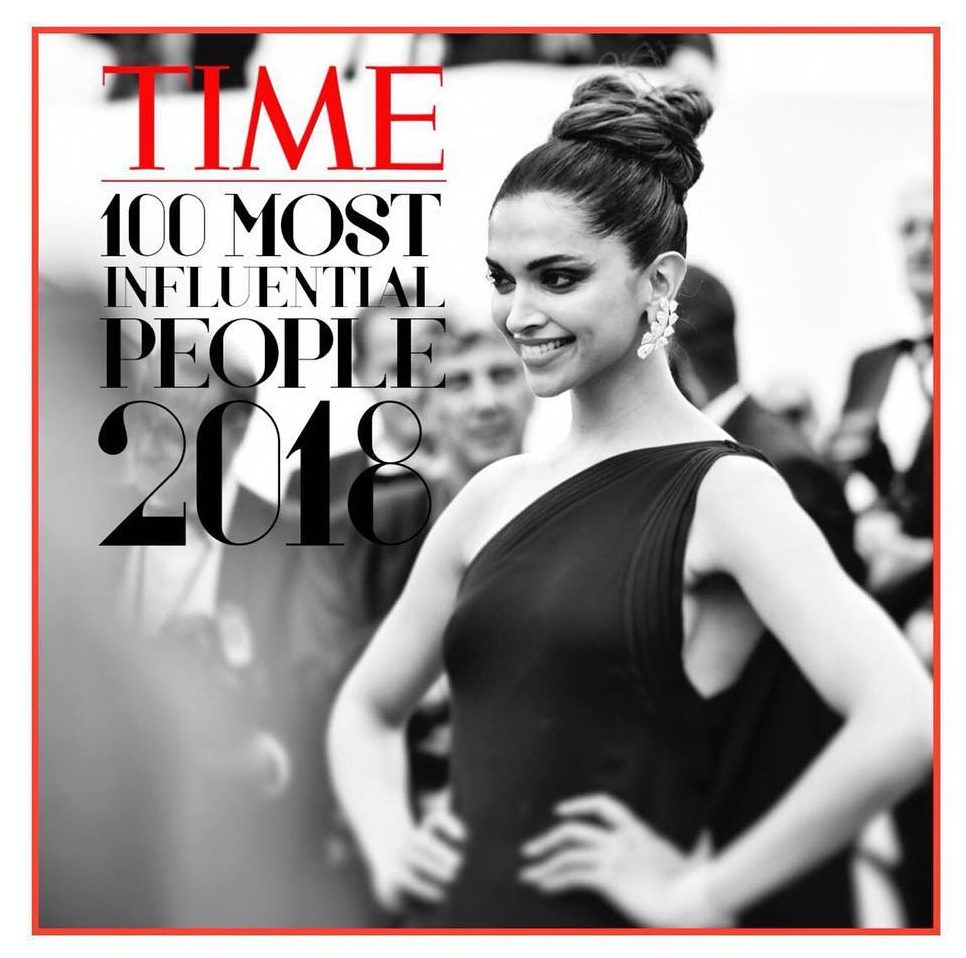 She said, "You can feel a sense of- am I stepping over the line, do I deserve it? But if you believe you deserve it, then you do. For years, we've been made to feel we should be OK with settling for less, with sometimes a promise of getting something more later on. But I think you should get what you think you deserve. It's OK to fight for it, and it's OK to feel uncomfortable initially because that's just the way we've been made to feel for so long." The Padmaavat star who always been vocal about mental health issues opened up about her struggle with depression while she received the honour at the gala. She said, "… there were days when I just wanted to give up. And couple of weeks later I was diagnosed with clinical depression… I think all of you will agree with me when I say that we're going through some pretty challenging times all around the world."
"And so I want to raise a toast to every man and every woman and every child around the world that is faced with some sort of challenge every single day, but you do it with a smile, and I want to say that your power and your strength and your courage encourages me to go on every single day. And for the some of us I think who do think of giving up once in a while, I want you to know that we're all in this together, and most importantly that there is hope, because in the words of Stephen Fry, "We'll be sunny one day," she concluded.
Note: This article is reproduced with permission from Peepingmoon.com